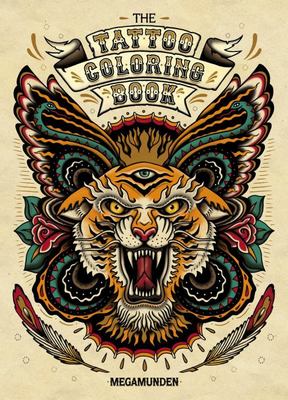 $21.99
AUD
Category: Colouring
Packed with stunning illustrations, this unique colouring book celebrates the art of the tattoo. The tattoo designs - all specially drawn for the book - range from traditional motifs - hearts, sailors, girls, skulls, roses - to more elaborate compositions with a contemporary edge. A perfect gift book th at will appeal to anyone who loves tattoo imagery - or is looking for inspiration for their next piece of body art. ...Show more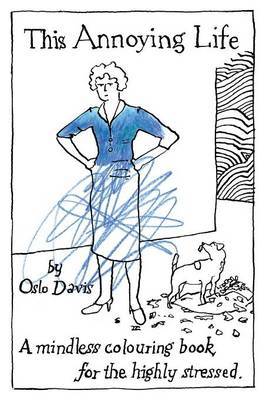 $9.99
AUD
Category: Colouring
Within This Annoying Lifeyou'll find scenes of angst and stress ready to receive your creative flourishes. And why not - we're all in this mess together and there's nothing we can do about it! So pick up your pencils, give yourself a moment to have a little cry, then colour your way through the pain of everyday life. Set your imagination free ...... find your way back to you. For adults of all ages. ...Show more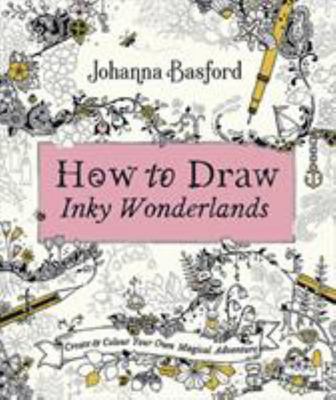 $24.99
AUD
Category: Colouring
Unleash your inner artist and learn to draw with 'queen of colouring' Johanna Basford. In this beautiful, accessible guide Johanna shares the fun, simple, no-skills-needed secrets to creating your own flora, fauna and fantasies inspired by her bestselling and beloved colouring books. With step-by-step exercises, inspiring prompts and plenty of pages to colour, let your creativity run wild. How to Draw Inky Wonderlands invites you to develop your personal drawing style and master creating marvellous creatures and landscapes using only the pen or pencil in your hand and the wildest reaches of your imagination. ...Show more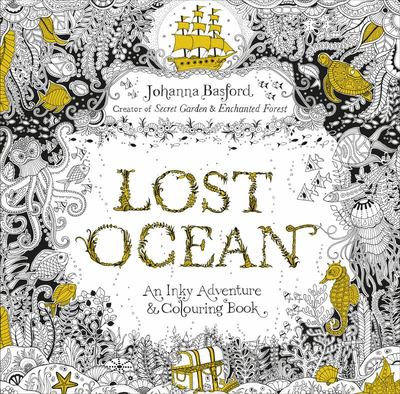 $24.99
AUD
Category: Colouring
This is a beautiful new colouring book that takes you on a magical journey beneath the waves, from the creator of the worldwide best-sellers, Secret Garden and Enchanted Forest. With Lost Ocean, Johanna Basford invites colour-inners of all ages to discover an enchanting underwater world hidden within th e depths of the sea. With intricate pen and ink illustrations to complete, colour and embellish, readers will meet shoals of exotic fish, curious octopi and delicately penned seahorses, visit coral reefs and barnacle-studded shipwrecks, and discover intricate shells and pirate treasure. Secret Garden and Enchanted Forest fans and newcomers alike will delight in this creative journey into an inky new world. ...Show more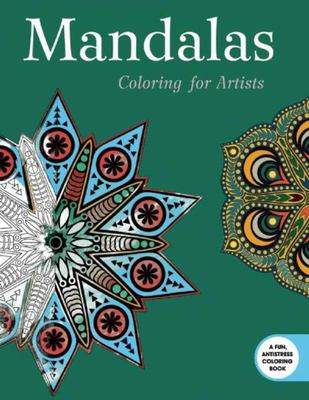 $17.99
AUD
Category: Colouring | Series: Creative Stress Relieving Adult Coloring Ser.
Discover the stress-reducing benefits of coloring intricate mandala designs. "I sketched every morning in a notebook a small circular drawing, a mandala, which seemed to correspond to my inner situation at the time...Only gradually did I discover what the mandala really is ...the self, the wholeness of the personality, which if all goes well is harmonious." --Carl Jung Mandalas are recognized throughout the world for their beautiful and intricate designs. Originating in Buddhist and Hindu traditions, they are often painstakingly created by practitioners of those beliefs as a means of meditation and prayer. Despite the ornate nature of mandalas, which often include Buddhas and complex shapes and images, the designs are perfect for the everyday--or expert--artists to explore and color. They present an opportunity to relax and unwind, and are perfect as a creative outlet. Mandalas: Coloring for Artists has forty-six black-and-white designs for you to color, and a gallery of full-color images as inspiration. These complex designs have been created specifically for you, and are perforated so that each one can be removed to more easily be colored. So explore your creative side, and discover the relaxing benefits of coloring mandalas. In summary, this vibrant compilation is: Includes an introduction describing the history and beauty of the mandala design Features forty-six original designs for readers to color Each black-and-white design is printed on one side of a perforated page, allowing readers to remove--and frame--their artwork Includes eleven pages of full-color images to exemplify illustrated mandalas Is releasing as part of a series of four coloring books ...Show more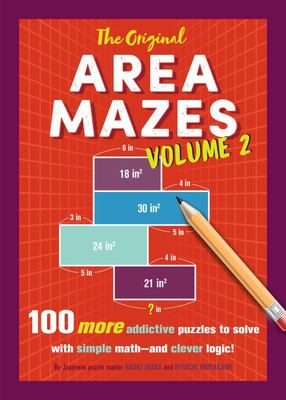 $17.99
AUD
Category: Adult Puzzle Books | Series: Original Area Mazes Ser.
The rules are simple . . . The math is easy . . . The puzzles get harder and harder! Hooked on area mazes? YOU'RE IN LUCK! Volume Two delivers 100 more puzzles. Your quest is to navigate a network of rectangles to find a missing value. Just remember: Area = length × width Use spatial reasoning to f ind helpful relationships Whole numbers are all you need. You can always get the answer without using fractions! Originally invented for gifted students, area mazes have taken all of Japan by storm. Are you a sudoku fanatic? Do you play brain games to stay sharp? Did you love geometry . . . or would you like to finally show it who's boss? Try area mazes--they could be just what you're craving! ...Show more
$19.99
AUD
Category: Colouring | Series: Querkles
From the creator of the 1000 Dot-to-Dot series comes Querkles Animals, putting an exciting new twist on the classic colour-by-number images that we loved as children. At first, you see nothing but a baffling tangle of circles, but hidden within each puzzle is a furry face waiting to be revealed! Featur ing a menagerie of adorable creatures from chomping chimps to louche giraffes, Querkles Animals provides hours of creative colouring fun for artistic minds of all ages. Choose a dramatic colour scheme to make your Querkle truly unique, discover what's hidden in each puzzle, and create a striking animal portrait that you can easily remove and display. ...Show more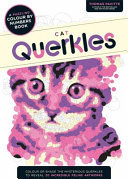 $19.99
AUD
Category: Colouring | Series: Querkles Ser.
From the creator of the 1000 Dot-to-Dot series comes Cat Querkles, putting an exciting new twist on the classic colour-by-number images that we loved as children. At first, you see nothing but a baffling tangle of circles, but hidden within each puzzle is a whiskery face waiting to be revealed! Featurin g a menagerie of adorable felines from roaring lions to loopy long-hairs, Cat Querkles provides hours of creative colouring fun for artistic minds of all ages. Choose a dramatic colour scheme to make your Querkle truly unique, discover what's hidden in each puzzle, and create a striking kitty portrait that you can easily remove and display. ...Show more
$14.99
AUD
Category: Adult Puzzle Books | Series: 1000 Dot-To-Dot
In The 1000 Dot-to-Dot Book: Cityscapes, Thomas Pavitte takes his incredible 1000 Dot-to-Dot series to the urban jungle. Tackle the iconic skylines and landmarks of Paris, New York, London, Venice and many more besides, and experience the cities of the world in a whole new way as each one comes to life beneath your pen. ...Show more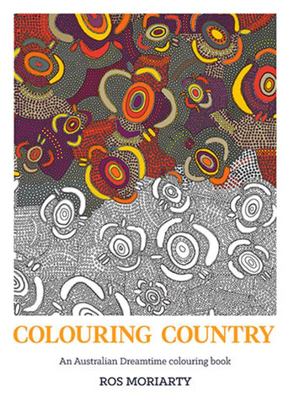 $24.99
AUD
Category: Colouring
Colouring Country is an art therapy book with a difference. It features 42 full-colour reproductions of superb Indigenous Australian artworks, each with a colouring template and a description of its story and cultural context from the Dreamtime...The rhythm and motifs of Aboriginal artworks illustrate l ife in balance with the majesty of nature. They represent the joyful visual language of the world's oldest continuing culture...The works in Colouring Country are from the Balarinji Art Design Archive, an iconic collection of art, design and objects created by Sydney-based design studio, Balarinji. Ros Moriarty and John Moriarty established Balarinji in 1983; since then it has become recognised worldwide for covering Qantas aircraft in Aboriginal designs. The Archive is held by the National Museum of Australia, Canberra... ...Show more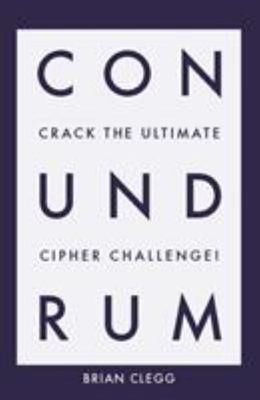 $19.99
AUD
Category: Adult Puzzle Books
The ultimate trial of knowledge and cunning, Enigma features 200 cryptic puzzles and ciphers. The solutions link throughout the book - so you need to solve them all to get to the final round. With a focus on ciphers and codebreaking, Enigma contains twenty sections, each built around a specific subject from music to literature, physics to politics. To take on Enigma you need good general knowledge and the ability to think laterally. But if you need help, there are plenty of hints to point you in the right direction. Whether you attempt to crack it alone or work in a team, Enigma will challenge you to the extreme. Can you take on Enigma and win? There's only one way to find out... ...Show more
$19.99
AUD
Category: Colouring
This stunning new colouring book by Johanna Basford takes readers on a inky quest through an enchanted forest to discover what lies in the castle at its heart. As well as drawings to complete, colour and embellish, there are hidden objects to be found along the way including wild flowers, animals and bi rds, gems, lanterns, keys and treasure chests. Beginning at the entrance to the forest, the journey progresses through woodland, rocky caves and tree-lined mazes, over streams and a waterfall, across the trees tops, to finally reach the castle. Also hidden throughout the book are nine symbols. Readers must find all the symbols to unlock the castle door at the end of the quest and discover what lies within. PAGE COLOUR MAY VARY SLIGHTLY. This title is printed using paper from more than one source. This means that, while paper quality and thickness is consistent from copy to copy, page colour may vary; for example one copy of this book may have pages that are a slightly deeper cream colour than another copy. ...Show more