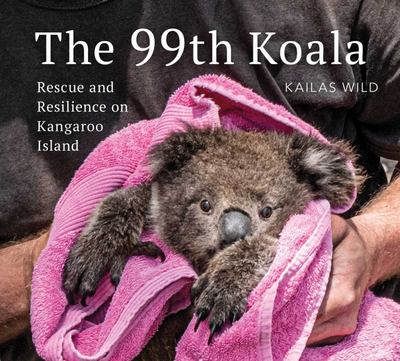 $32.99
AUD
Category: Australian Animals
In last summer's devastating fires, Kangaroo Island lost half of its koala population, with many more left injured and starving. This is the inspiring and sometimes confronting story of someone who went to help and ended up a koala dad.   When Kailas Wild - arborist by trade and conservationist at hear t - heard that there were injured koalas on Kangaroo Island who could only be reached by a tree climber, he drove 1500 kms to volunteer.   Seven weeks later, he had crowd-funded sixty-five thousand dollars, participated in the rescue of over 100 koalas and had formed a special bond with a baby koala - Joey Kai. His social media postings gained tens of thousands of views and press attention around Australia and overseas, including the BBC, The Times (London), The New York Times and The Daily Mail.   The 99th Koala shares that experience, in words and pictures, and introduces us to some of the koalas of Kangaroo Island. Sometimes tragic, sometimes hopeful, Kai's story above all commemorates our unique wildlife, and demonstrates the power of one person trying to make a difference.   'At a time when many people have felt helpless to act against the immensity of the fires or the threat of climate change, Kai's daily descriptions and videos of saving helpless animals have been a welcome dose of personal courage and deep humanity.' ABC   ...Show more
$29.99
AUD
Category: Animals
A response to the devastating 2019-20 bushfires, Animals Make Us Human both celebrates Australia's unique wildlife and highlights its vulnerability. Through words and images, writers, photographers and researchers reflect on their connection with animals and nature. They share moments of wonder and reve lation from encounters in the natural world- seeing a wild platypus at play, an echidna dawdling across a bush track, or the inexplicable leap of a thresher shark; watching bats take flight at dusk, or birds making a home in the backyard; or following possums, gliders and owls into the dark. Hopeful, uplifting and deeply moving, this collection is also an urgent call to action, a powerful reminder that we only have one world in which to coexist and thrive with our fellow creatures. By highlighting the beauty and fragility of our unique fauna, Australia's favourite writers, renowned researchers and acclaimed photographers encourage readers to consider it in a new light. Featuring- Barbara Allen, Robbie Arnott, Tony Birch, James Bradley, Mark Brandi, Geraldine Brooks, Anne Buist, Melanie Cheng, Claire G. Coleman, Ceridwen Dovey, Chris Flynn, Nayuka Gorrie, Dan Harley, Ashley Hay, Toni Jordan, Leah Kaminsky, Paul Kelly, Meg Keneally, Tom Keneally, Cate Kennedy, David Lindenmayer, Ella Loeffler, Maia Loeffler, Jen Martin, Angela Meyer, Sonia Orchard, Favel Parrett, Marissa Parrott, Bruce Pascoe, Jack Pascoe, Sue Pillans, Nick Porch, Holly Ringland, Euan Ritchie, Antoinette Roe, Kirli Saunders, Graeme Simsion, Tracy Sorensen, Shaun Tan, Lucy Treloar, Karen Viggers, Emma Viskic, John Woinarski, Clare Wright. And photographers- Tim Bawden, Kristian Bell, Rohan Bilney, Justin Bruhn, Andrew Buckle, Matt Clancy, Amy Coetsee, Craig Coverdale, Angus Emmott, Terry Houston, Jayne Jenkins, Vivien Jones, Sue Liu, Michael Livingston, Caleb McElrea, Nick Monaghan, Richard Pillans, Gillian Rayment, Linda Rogan, David Maurice Smith, Steve Smith, Colin Southwell, Georgina Steytler, Wayne Suffield, Heather Sutton, Peter Taylor, William Terry, Patrick Tomkins, Belinda Wilson, Matt Wright. ...Show more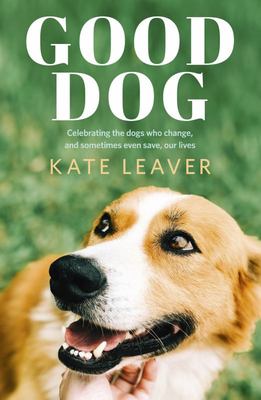 $29.99
AUD
Category: Animals
Good Dog is about the power of canine friendship - in particular the profoundly healing role that dogs can play in our lives - a celebration of the extraordinary creatures who change - and sometimes even save - our lives.  Covering the science and history of our extraordinary relationship with dogs, an d focusing on the role that dogs can play in enriching and improving our mental and emotional health and our lives, Good Dog is a celebration of the most remarkable cross-species friendship on the planet. Good Dog focuses on ten powerful, personal stories of dogs and their owners, from Missy the pug, who has allowed 10-year-old autistic Cody to live his best life to Darcy, who spends precious time in a children's hospice; from Pip, who helps her teenage owner manage her diabetes, to Jingles, who works in therapy and rehab at a prison.    ...Show more

$16.99
AUD
Category: Animals
Stuffed with a wonderfully weird collection of taxidermy from across the globe, Taxidermy Goes Wild will leave you both amused and confused.   Revel in scenes of musical mice, basket-balling bengals, gun-toting rodents and lawnmowing moles.   Bringing together all the scenes nature never intended, t his full-colour volume really does showcase the bizarre taxidermy on sale and on display. From a swearing squirrel in a London antiques shop, to a murderous mouse serving arsenic in a New York store, nothing is off-limits.   Taxidermy Goes Wild is the very best - and the very worst - of anthropomorphic wildlife. ...Show more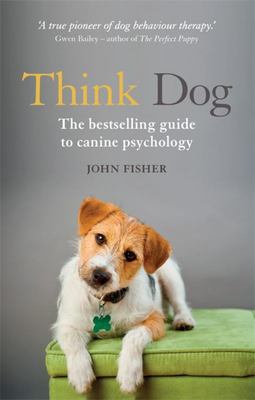 $12.99
AUD
Category: Animals
In the 1980s and 1990s John Fisher revolutionised dog training, first in England, then in the US. With his self-deprecating manner and 'Oh! So British' sense of humour, he taught us to 'Think Dog'. In this seminal pet psychology book, he examines the mind of the dog with examples taken from his practica l experience, explaining to owners how the world appears from a dog's point of view. The first section of the book traces the ancestry and inherent behaviour of dogs, from their origins as pack animals related to the wolf or the jackal. The second part examines what most people describe as problem behaviour, which is just normal canine behaviour exhibited in the wrong place. The book concludes with an A-Z of common problems, their causes and cures. ...Show more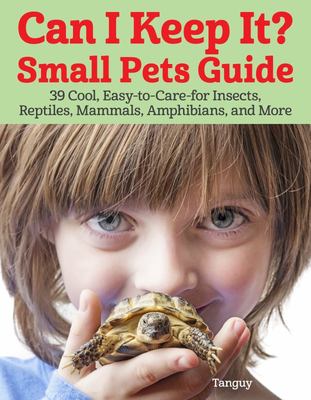 $24.99
AUD
Category: Animals
From gerbils, lizards, and snails to spiders, fish, and frogs, this is the coolest guide for kids to learn how to take care of the coolest pets With 39 pet profiles that describe origins, behaviors, cage installation plans, food, maintenance, and more, this book contains all the general and fun informa tion for a variety of easy-to-care-for animals that kids will love. Also included are the author's observations based on his very own pet collection throughout, as well as anatomical diagrams, high-quality photography, helpful illustrations, and easy-to-read informational blurbs. ...Show more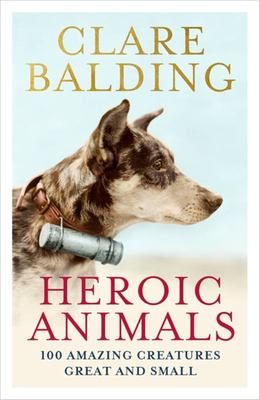 $32.99
AUD
Category: Animals
Bobbie the Wonder dog crossed more than 2,500 miles of plains, desert and mountains to find his way home - and became the inspiration for Lassie. Cher Ami the pigeon, despite being shot twice, delivered a message that saved the lives of 194 soldiers in 1918. Trakr the police dog spent two days exhaust ively searching Ground Zero and found the last survivor of the 9/11 attacks. Ever since Alexander the Great named a city after the horse who saved his life in battle (and another after his dog), human history wouldn't be the same without the awe-inspiring tales of amazing animals. Now BAFTA-winning presenter, no. 1 bestselling author and all-round national treasure Clare Balding picks out the most heroic and heartwarming (and sometimes hilarious) animals from history and tells their stories. From Simon the sea cat to Greyfriars Bobby's 14-year vigil over his master's grave, to the elephant that saved a small girl and Paul the World-Cup-predicting octopus, Heroic Animals brings to life incredible feats and moving moments which highlight the timeless special bond between human and animal. ...Show more
$29.99
AUD
Category: Animals | Series: Know Your Ser.
Cows, sheep, and goats, oh my Know Your Hobby Animals is an essential guide to discovering loads of interesting facts about 172 popular breeds of chickens, pigs, goats, cows, and sheep. A complete compilation of the most popular farm animals within the Know Your... series, you'll learn all about each b reed's unique characteristics, history, breeding, personality, and more. Fun and fascinating, this engaging and collective guide will turn both the young and old into farm animal enthusiasts ...Show more
$24.99
AUD
Category: Animals
Sydney Dogs & Cats Home is unique in its ability and commitment to find that 'one in a million' owner for animals in their care, as well as that 'one in a million' pet for people looking to adopt.In Lost but Found, you will meet forty special dogs who have spent time at the Home. Their stories revea l how the dogs came to be lost, how and why they were in the shelter, and the love and care they received while there and in their new forever homes.Fully illustrated and with both before- and after-adoption photography from award-winning pet photographer Peter Sharp of Tame & Wild Studio, this touching collection of precious pups will warm the hearts of animal lovers near and far.All royalties from the sale of this book will be donated to Sydney Dogs & Cats Home. ...Show more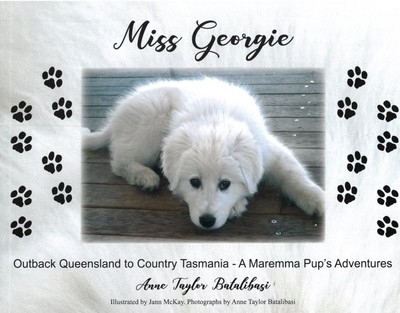 $5.00
AUD
$25.00
(80% off)
Category: Animals
Georgie, the Maremma puppy, is born in a hollow log on a goat farm in out-back Queensland. She lives happily in a paddock with her guardian-dog parents, a herd of goats and eight brothers and sisters. Her life is turned upside down when two strangers take Georgie from her country home to live in the cit y of Rockhampton. It is a huge adjustment. In the process she discovers a new world that takes her on many exciting adventures and funny situations. But just as she is settling into city life, the family moves to Tasmania, and island far away.This delightful story, told by Georgie, is complimented with colourful photographs and amusing illustrations. Join Georgie on her adventures and journey of discovery. Also learn about these remarkable Maremma livestock-guardian-dogs, their role as protectors of farm animals and Australian native wildlife species against predators. 'Miss Georgie' will delight and entertain both young and old. ...Show more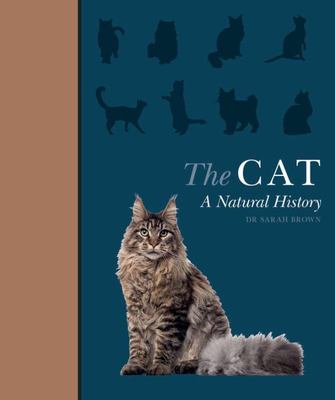 $35.00
AUD
Category: Animals | Series: A\Natural History Ser.
Of all the domesticated species, cats have enjoyed the most complex relationship with people--one that still leads to arguments about whether you can label the cat asleep by your fire "tame." The Cat: A Natural History begins at the beginning, just like Kipling but with more scientific heft, with a sect ion on the evolution of the species, starting with Pseudaelurus, the first cat ancestor. A complex story of migration and development brings us to the modern world, in which an eight-branch family features 37 species. The following chapters on Anatomy & Biology, Society & Behavior, and Cats & Humans, take different angles on matters feline, offering plenty of new insights. A directory of breeds, featuring gorgeous photography of some of the most striking examples, makes a worthy conclusion to a book that should enchant anyone with an interest in, or a love for, cats.  ...Show more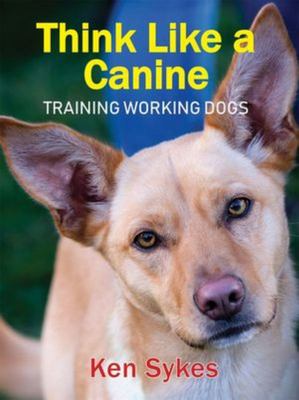 $24.95
AUD
Category: Animals
A succinct, down to earth guide on training working dogs, by someone with extensive theoretical and practical knowledge, leavened with humour, suitable for all dog owners whether cherished pet, companion or working dog. Think Like a Canine covers canine communication, critical stage development, instinc t conditioning training and livestock guarding, subjects missing from most dog training books. Ken Sykes draws on extensive research from a broad field including findings by guide dog researchers, armed forces dog trainers, the Invasive Animals Cooperative Research Centre. Feature writer for Australian Working Stock Dog Magazine, he runs regular training days for livestock producers, and gives working dog demonstrations. He is a successful competitor in sheep dogs trials. ...Show more