$39.99
AUD
Category: Australian Classics
First published over 100 years ago in 1918, these delightful tales of iconic Australian folklore have never been out of print. Combined together in one hardback bind-up for the first time, this edition includes The Complete Adventures of Snugglepot & Cuddlepie, Little Ragged Blossom, Little Obelia, Nuttybub & Nittersing and Chucklebud & Wunkydoo. Featuring May Gibbs' original stories and hand-drawn illustrations, this edition brings to life the enchanting world of the gumnut babies and other bush characters for today's generation. Snugglepot and Cuddlepie set off looking to see a Human for the first time. Their adventures take them all across the bush introducing us to beloved characters and native bush creatures along the way. This hardback is the ultimate addition to any fan's collection. ...Show more
$14.99
AUD
Category: Australian Classics
This title features an introduction by Eric Lomax. Jean Paget is just twenty years old and working in Malaya when the Japanese invasion begins. When she is captured she joins a group of other European women and children whom the Japanese force to march for miles through the jungle - an experience that l eads to the deaths of many. Due to her courageous spirit and ability to speak Malay, Jean takes on the role of leader of the sorry gaggle of prisoners and many end up owing their lives to her indomitable spirit. While on the march, the group run into some Australian prisoners, one of whom, Joe Harman, helps them steal some food, and is horrifically punished by the Japanese as a result. After the war, Jean tracks Joe down in Australia and together they begin to dream of surmounting the past and transforming his one-horse outback town into a thriving community like Alice Springs. ...Show more
$12.99
AUD
Category: Australian Classics | Series: Popular Penguins Ser.
Cave's debut novel takes on the Southern Gothic in this bizarre baroque tale. Born mute to a drunken mother and a demented father, tortured Euchrid Eucrow finds more compassion in the family mule than in his fellow men. But he alone will grasp the cruel fate of Cosey Mo, the beautiful young prostitute i n the pink caravan on Hooper's Hill. And it is Euchrid, spiraling ever deeper into his mad angelic vision, who will ultimately redeem both the town and its people. "Surprising, remarkable." -- The Atlanta Journal ...Show more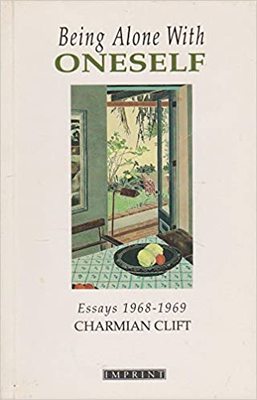 $21.99
AUD
Category: Australian Classics
The last of the author's unanthologised writing from her weekly column in the 'Sydney Morning Herald' and the 'Melbourne Herald' of the 1960s. Covers various aspects of the changing face of Australia. By the author of 'Mermaid Singing', 'Peel Me a Lotus', 'Honour's Mimic', 'Images in Aspic' and 'The Wor ld of Charmain Clift'. ...Show more
$12.95
AUD
Category: Australian Classics | Series: Text Classics
"At the world's end, it is Sunday afternoon in February. Through the edge of the forest a soldier moves without any idea he's caught in a mesh of sunlight and shade. Corporal Halloran's this fellow's name. He's a lean boy taking long strides through the Sabbath heat." A South Pacific penal colony in the late eighteenth century. An honest man named Phelim Halloran and Ann Rush, his secret bride. Poet, soldier, lover and grand innocent, Halloran must confront his destiny in a place of tyranny and searing horror. ...Show more
$12.95
AUD
Category: Australian Classics | Series: Text Classics
Barbara Baynton's short-story collection Bush Studies is famous for its stark realism - for not romanticising bush life, instead showing all its bleakness and harshness. Economic of style, influenced by the great nineteenth-century Russian novelists, Baynton presents the Australian bush as dangerous and isolating for the women who inhabit it. ...Show more
$24.99
AUD
Category: Australian Classics | Reading Level: very good
Winner of the Miles Franklin Award and recognised as one of the greatest works of Australian literature, Cloudstreetis Tim Winton's sprawling, comic epic about luck and love, fortitude and forgiveness, and the magic of the everyday. After two separate catastrophes, two very different families leave the country for the bright lights of Perth. The Lambs are industrious, united and - until God seems to turn his back on their boy Fish - religious. The Pickleses are gamblers, boozers, fractious, and unlikely landlords. Chance, hardship and the war force them to swallow their dignity and share a great, breathing, shuddering joint called Cloudstreet. Over the next twenty years they struggle and strive, laugh and curse, come apart and pull together under the same roof, and try as they can to make their lives.'This is that rare book, a novel of both heart and intellect. It pulses with a sense of wonder and shines with the clear light of truth.? Robert Drewe'One of the great masterpieces of world fiction.? Philip Hensher'If you have not read Cloudstreet, your life is diminished . . . if you have not met these characters, this generous community, these tragedies, the humour. It is so wonderful.? Mem Fox'Cloudstreetis a comic, poignant and intelligent tour de force.? Jim Crace'A groundbreaking Australian narrative with an irresistible combination of the domestic and the mythic.? Thomas Keneally'Reading Cloudstreetfor the first time was like a summer dream from which I wished never to wake.? Gillian Mears'Cloudstreetis the sole epic of contemporary Australian literature- in it, Winton paints on the same canvas as Xavier Herbert and Patrick White.? Geordie Williamson'A writer of tremendous zest, warmth and humour.? Graham Swift'Reading Cloudstreetis like catching a wave.? Kate Jennings'Eccentric heights and unrepeatable genius.? Malcolm Knox ...Show more
$12.95
AUD
Category: Australian Classics | Series: Text Classics Ser.
Wrongfully convicted, a young aristocrat is sent to the penal colony of Van Diemen's Land. There he is forced to endure tremendous suffering, from the cruelty of those in power to the harsh untamed country. Dawes remains determined to clear his name, no matter the trials that come his way.
$24.99
AUD
Category: Australian Classics
Read the original May Gibbs stories that give us a peek behind the gum leaf at what makes our favourite Bush Babies their cheeky self. This brand new bind-up edition is beautifully embellished with May Gibbs' original illustrations and words from over 100 years ago. Containing stories from Gumnut Babies , Gum Blossom Babies, Boronia Babies, Flannel Flower Babies, Wattle Babies and much more. ...Show more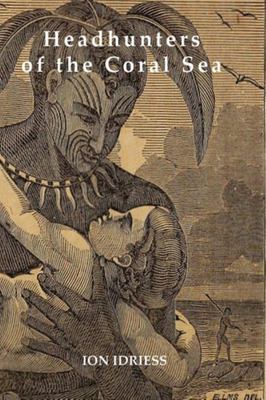 Headhunters of the Coral Sea
by Ion Idriess; Tom Thompson (Preface by, Designed by, Editor, (various roles))
$24.95
AUD
Category: Australian Classics
The story of the capture of the two Lamars (reincarnated natives), as the white boys were called, is one that has been handed down in legend among the Torres Strait islanders. After Idriess, years later, learned in civilised society the other part of the story - that the two boys, Jack Ireland and Will D'Oyly, were survivors from the wreck of the Charles Eaton on the Barrier Reef in 1834 - he sets it down in story form. It is a most entertaining yarn, the greater part of which comes from the Torres Strait islanders themselves. It deals with the many and varied adventures experienced by the boys before their eventual rescue. It tells how they were brought up with the native lads, learnt from them to work on the island, and to fight, and later how, when they had 'won their spurs', they accompanied the men on the long fishing trips... It is one of the best Australian adventure stories yet issued. - Adelaide Mail ...Show more
$19.99
AUD
Category: Australian Classics | Series: A&R Classics Ser.
The bestselling story of a real-life Crocodile Dundee. the bestselling story of a real-life Crocodile Dundee. In this remarkable memoir, tom Cole tells the stories of his life in the outback during the 1920s and 1930s. With great humour and drama, he recounts his adventures as a drover and stockman in t he toughest country in Australia and later on as a buffalo shooter and crocodile hunter in the Northern territory before the war. First published in 1988 and having sold over 100 000 copies, Hell West and Crooked is perfect for anyone who enjoys a classic outback yarn. 'A real-life story of the pioneering days of the top End that out-adventures anything fiction writers could hope to produce.' - tHE WESt AUStRALIAN 'tom Cole is a living legend, a real-life Crocodile Dundee. His stories paint a vivid picture of wild and exciting times in the Australian outback.' - MELBOURNE SUNDAY EXPRESS 'A story of the outback and cattlemen and women, stripped of glamour, that will become an Australian classic to rub covers with authors like Ion Idriess.' - GOLD COASt BULLEtIN ...Show more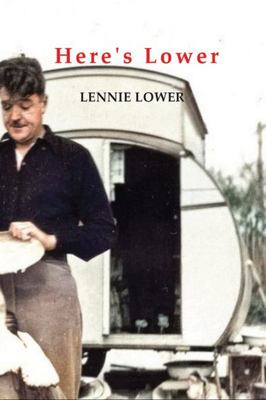 Here's Lower
by Lennie Lower; Patrick Cook (Illustrator); Tom Thompson ((various roles))
$24.95
AUD
Category: Australian Classics
Lennie Lower, Australia's answer to James Thurber and S.J. Perelman, wrote humorous columns for Smith's Weekly and The Women's Weekly and by 1930 was seen as our greatest humorist with his novel Here's Luck. Here's Lower is a selection of the whimsical Lower from his newspaper columns of the 1930s. Thes e short tales are the showcase for Lower's natural anarchy - whether it is Banking, A Tip from the Treasurer, or The Cruel Tactics of the Emu, Lower's heroic attempts at a plausible explanation range from savage to subtle, slapstick to nonsensical.Here's Lower is the best book in town. It's perfect reading these cold days of the recession, which couldn't have come at a worse time - just when everyone was out of work. - Graeme Blundell, Sydney Morning Herald ...Show more