$29.99
AUD
Category: Biographies
What's important is our story, our whole story, including those moments when we feel a little vulnerable . . . Michelle Robinson started life sharing a bedroom with her older brother Craig, in their family's upstairs apartment in her great-aunt's house. Her parents, Fraser and Marian, poured their love and energy into their children. She would go on to become Michelle Obama, the inspirational First Lady of the United States of America. Now adapted for younger readers, with new photographs and a new introduction from Michelle Obama herself, this memoir tells a very personal, and completely inspiring, story of how, through hard work and determination, the girl from the South Side of Chicago built an extraordinary life. A tale of ups and downs, triumphs and failures, this is an incredibly honest account. It'll take you from the early years - first kiss, first school, first love - to the wonders of the White House, and the moment Mrs Obama shook hands with the Queen of England. A book to read, share, and talk about with the adults in your life, this is a call to action and compassion, and hope for change in uncertain times, and in a scary world.You'll be inspired to help others, and understand that no one is perfect. Just like Michelle Obama, you too are finding out exactly who you want to be (and, actually, so are the adults in your life). Above all, it is a book to make you think- who are you, and what do you want to become? ...Show more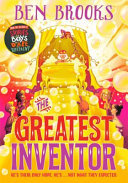 $19.99
AUD
Category: Biographies
Join the adventure. Break the curse. Find your way home. A magical new adventure from the bestselling author of THE IMPOSSIBLE BOY. Victor is skeptical when Walter Swizwit comes to the village of Rainwater. He's the latest in a string of inventors passing through, and no one wants to buy his cheap magic tricks. But Walter doesn't take rejection well, and puts a curse on the village. Only Victor is unaffected and he must leave Rainwater for the first time in his life if he's to find the cure. Victor's path takes him past other villages that Walter has damaged, and he picks up new companions on the way: Elena, handy with bow and arrow, Mo-Lan, a science prodigy, and scaredy-cat Mingus. It's soon clear that they underestimated Walter's power. Only he has the cure for his magic and he's locked away in his castle a thousand leagues away. But he's not the only inventor out there... If Victor and his friends can get someone more powerful on their side, maybe they can win: find Walter, break the curse and return as heroes. After all, there's no place like home...   ...Show more
$16.99
AUD
Category: Biographies
From the author of the bestselling Hatchet comes a true story of high-stakes wilderness survival! If not for his eight-hundred-mile journey from the busy Chicago city to a captivating Minnesotan farm aged five, there never would have been a Hatchet. Without the encouragement of the librarian who handed him his first book aged thirteen, he may never have become a reader. And without his daring teenage enlistment in the army, he might not have discovered his true calling as a storyteller. Gone to the Woods: A True Story of Growing Up in the Wild is the entrancing true story of Gary Paulsen's childhood, of grit and growing up, and is the acclaimed author at his rawest and most real. ...Show more
$14.99
AUD
Category: Biographies | Series: Marie Curious, Girl Genius Ser.
50% Girl + 50% Genius = 100% Awesome! A brilliant new series with a heroine who uses her smarts - and her girl squad - to save the world from evil, one invention at a time. Marie is reunited with her geek girl friends when Sterling Vance invites them to present their winning invention at a big tech fai r in London. There, the four young female scientists befriend a young pop star, whose tour Vance is sponsoring. She's unhappy with the way her management is making her try to be someone she's not. When the pop star disappears on the eve of her high-tech world tour, it's up to Marie and her friends to track her down so the show can go on. ...Show more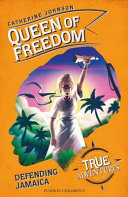 $14.99
AUD
Category: Biographies
The thrilling true story of how one woman masterminded slave resistance to British rule in eighteenth-century Jamaica - part of the True Adventures series.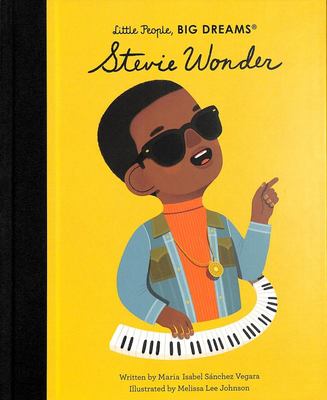 $19.99
AUD
Category: Biographies | Series: Little People, Big Dreams
In this book from the critically acclaimed, multimillion-copy best-selling Little People, BIG DREAMS series, discover the life of Stevie Wonder, the genius behind some of the world's best-loved songs. At just 8 years old, it was clear that Steveland Judkins was going to be a star. Renamed Stevie Wonder for his astonishing talent on the piano and other instruments, he wrote and performed some of the biggest hits of the 1970s. Stevie became known for his inventiveness, his soulful voice, and the social commentary in his lyrics. He is a UN Messenger of Peace and remains one of the music world's most iconic figures. This inspiring book features stylish and quirky illustrations and extra facts at the back, including a biographical timeline with historical photos and a detailed profile of the great musician's life. ​Little People, BIG DREAMS is a best-selling series of books and educational games that explore the lives of outstanding people, from designers and artists to scientists and activists. All of them achieved incredible things, yet each began life as a child with a dream. This empowering series offers inspiring messages to children of all ages, in a range of formats. The board books are told in simple sentences, perfect for reading aloud to babies and toddlers. The hardcover versions present expanded stories for beginning readers. Boxed gift sets allow you to collect a selection of the books by theme. Paper dolls, learning cards, matching games, and other fun learning tools provide even more ways to make the lives of these role models accessible to children. Inspire the next generation of outstanding people who will change the world with Little People, BIG DREAMS!   ...Show more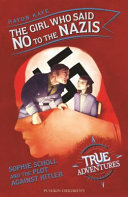 $14.99
AUD
Category: Biographies
A true story of incredible courage about how a young student and her friends stood up to fascism in Nazi Germany - part of the True Adventures series. In 1942, a young woman named Sophie Scholl arrives in Munich to begin her studies at university. Reunited with her beloved brother Hans, a medical stude nt, she finds new friends in a group of young Germans united in their passion for jazz music, dancing, art and philosophy - all things that the Nazi regime regards with deep suspicion. In her lectures, Sophie hears whispers of a mysterious group called The White Rose who dare to defy the Nazis. Incendiary leaflets begin to appear, protesting the betrayals and atrocities of the fascist regime and calling on others to act. At the same time, Sophie discovers that her new friends, including her brother, are united by more than just their love of art and music. Soon, she will become another petal of The White Rose and be drawn into a world of rebellion and subterfuge, compelled to carry out acts of great danger and courage. ...Show more
$11.99
AUD
Category: Biographies
Alisson Becker is the amazing Brazilian goalkeeper who earned his dream move to Liverpool FC in the summer of 2018. His record fee of GBP66.8 million made him the most expensive goalkeeper of all time. Known for his stunning saves and composure in possession, Alisson really is a force to be reckoned wit h both in the Premier League and on the world stage. This is the story of the little boy from Novo Hamburgo with a big dream that took him all the way to the bright lights of Anfield. Ultimate Football Heroes is a series of biographies telling the life stories of the biggest and best footballers in the world and their incredible journeys from childhood fan to superstar professional player. Written in fast-paced, action-packed style these books are perfect for all the family to collect and share ...Show more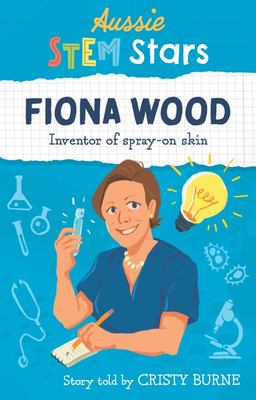 $14.99
AUD
Category: Biographies | Series: Aussie Stem Star Ser.
Age range 9 to 14Fiona Wood is a plastic surgeon whose expertise in burns treatment came to the world's attention in 2002 in the wake of the Bali bombings. From defending the weak and fixing the broken to fighting for her chance to study medicine, the story of plastic surgeon and spray-on skin inventor Fiona Wood shows us the value of dreams, hard work, and having the courage to do what is right.'She revolutionised treatment and outcomes for burns patients around the world – and she continues to work tirelessly in this area, striving for a better future. I think everyone she meets comes away affected and uplifted by her spirit, stamina, generosity and courage. It was an extraordinary honour to work with Fiona to tell her story.' — Cristy Burne ...Show more
$14.99
AUD
Category: Biographies | Series: Aussie Stem Star Ser.
Age range 9 to 14Georgia Ward-Fear is most famous for her research into shifting ecological paradigms and animal behaviour. She is also an adventurer, travelling extensively in her sea kayak. Georgia Ward-Fear's conservation journey has seen her travel the world, empower young girls to become environmen tal leaders, and carry out trailblazing work to save native animals from the threat of cane toads.An inspiring story of an adventurous spirit whose love of the natural world has made her a STEM superstar.    ...Show more
$14.99
AUD
Category: Biographies | Series: Aussie Stem Star Ser.
Age range 9 to 14'Life is about making a difference,' Munjed says. "We all have a mission in life, to leave behind a legacy." His resilience, determination and view of the world as a glass half full, not half empty, has helped him excel in his chosen career. Highlights include his development of an impr oved osseointegration prosthetic limb, a new surgery that inserts a titanium implant into the bone, allowing patients to recover a certain level of feeling and greater mobility. His humanitarian work is equally as impressive, and includes being an ambassador for Red Cross, working with Amnesty International, and becoming a patron of the Asylum Seekers Centre.'I admire the way Munjed works tirelessly to give back to others less fortunate than himself. I hope that by sharing ways Munjed has over-come obstacles in his life journey, that readers will be inspired to seek ways to remain positive when they are also faced with hardship.' — Dianne Wolfe ...Show more
$14.99
AUD
Category: Biographies | Series: Aussie Stem Stars Ser.
Age range 9 to 14 Aussie STEM Stars is an inspiring children's series that celebrates Australia's experts in Science, Technology, Engineering and MathematicsEddie Woo has already packed a lot into his short life. Australian High School Maths teacher, education ambassador and advisor, author, TV Host and YouTube sensation, Eddie has been putting the magic in maths for the past ten years, allowing students to learn in creative and practical ways, and being at the forefront of school-based integrated STEM education. His is an inspiring story of empathy, generosity, mentorship, personal connection, and overcoming adversity.In 2012 Eddie began to film his classroom lessons for a sick student, and put them up on YouTube, on his 'WooTube' channel. This became a valuable mechanism for students to direct their own learning at a pace that suited them. 'WooTube' now has over 1 million subscribers around the world. On discovering that teachers in training found his videos an invaluable window into actual classrooms and what exemplary teaching looks like in action, he created a separate channel where teachers can share their expertise.Eddie is well known across Australia as an advocate for teachers and the importance of teaching. He has written for and been featured in specialist teaching press and in national and international media; served on on education advisory boards; given TED talks; published his own books; and won numerous awards, including Australia Day Local Hero of the Year and being named as one of the world's Top 10 teachers. ...Show more