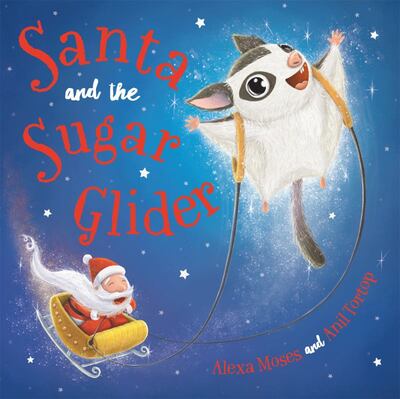 $19.99
AUD
Category: Christmas
A sweet Australian Christmas story with a positive message about following your dreams, helping others, and the magic of Christmas, from the author and illustrator of the CBCA shortlisted book Bat Vs Poss. It's Christmas Eve, and Snap the sugar glider is practising his moves. He wants to be the greates t flyer in the rainforest, but the other animals just laugh at him. When Santa makes an emergency landing, all the animals get a chance to audition to fill in for Comet, who is injured. Is this Snap's chance to shine? A heart-warming story full of Christmas magic, from the team that brought you the CBCA shortlisted book Bat Vs Poss. ...Show more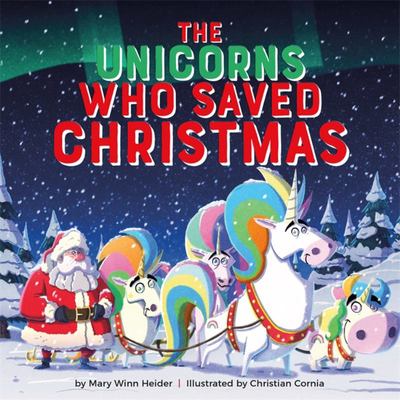 $24.99
AUD
Category: Christmas
It's Christmas Eve, and Santa's reindeer are sick with the chicken pox. They can't pull his sleigh, so Santa needs some serious help. Will the unicorns save Christmas despite coming down with a case of hiccups? Or will Christmas have to be canceled?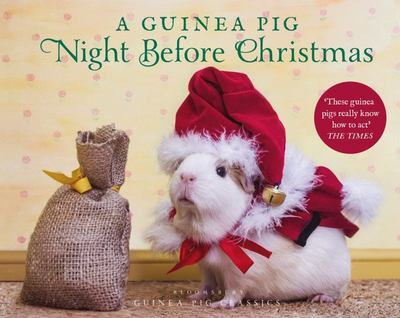 $19.99
AUD
Category: Christmas
The latest heart-warming book in the Guinea Pig Classics series.''Twas the night before Christmas, when all through the house, Not a creature was stirring, not even a mouse'   But sit down by the fire with some chocolates to hand, And you'll be welcomed into a magical land.   There is snow and some moon light; St Nick in his sleigh; There are reindeer and elves, and guinea pigs Hooray   This classic Christmas poem, now told by guinea pigs, Will surely delight all with their costumes and wigs.   For nothing's more charming than a pig in a hat, Especially a Christmas one, that's just a fact. ...Show more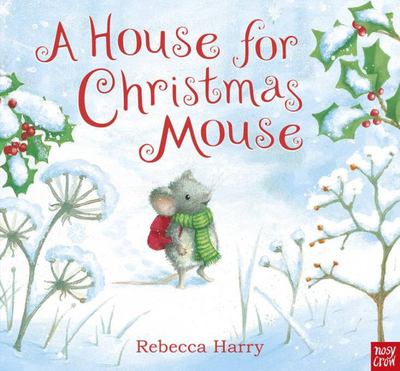 $19.99
AUD
Category: Christmas
A touching tale about a little mouse with a big heart, perfect for sharing at Christmas.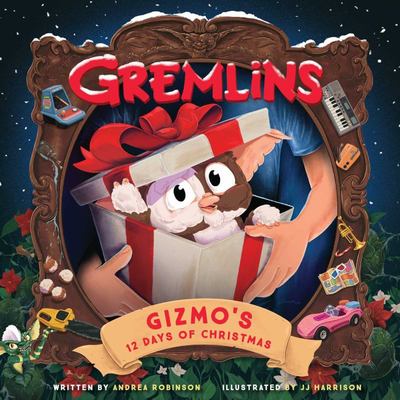 $27.99
AUD
Category: Christmas
Relive the cult classic movie Gremlins in this storybook retelling for adults and children alike.   On the first day of Christmas, my father brought to me: a mogwai from Chinatown.   Based on the cult classic holiday movie Gremlins, this clever illustrated storybook retells the tale of Gizmo the mog wai and all of the Gremlins that spawn when a mogwai is fed after midnight. Experience all of the lovable moments with Gizmo as well as the action-packed terror as the Gremlins take over the town. This book is a perfect gift for fans of this dark comedy. ...Show more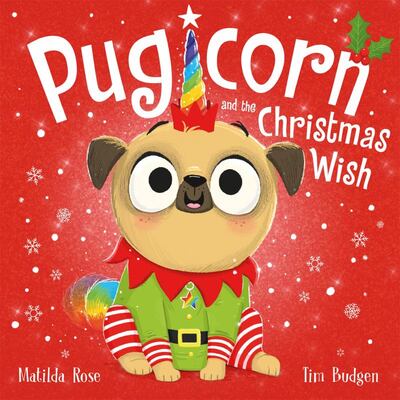 $15.99
AUD
Category: Christmas
Everything is set for a perfect Christmas in Twinkleton-under-Beanstalk. There's just one thing missing . . . snow! Princess Ava dreams of playing in the snow with her pet, Pugicorn. But as Christmas draws near, not a single flake falls from the sky! Can Pugicorn find the courage to make Ava's wish come true? A sparkling tale of friendship, bravery and Christmas magic... with a super-sparkly glitter cover! Look out for other adventures featuring Pugicorn and his friends: Pugicorn Starwhal La-La-Llama ...Show more
$15.99
AUD
Category: Christmas | Series: Ten Little
Count along with the Ten Little Elves in this action-packed, Christmas counting rhyme adventure! The Ten Little Elves are on a mission to rescue Christmas ... But what will the Ten Little Elves do when they meet a growling polar bear? And a yowling yeti? And a SCARY Ice Queen? Part traditional counting rhyme, part fun-filled story, Ten Little Elves is perfect for sharing together. Read the bouncy rhyming story. Count from ten to one and back again, as the Little Elves disappear then reappear. Spot and count the details on each page. And join in with all the great sound-words! The Ten Little series has sold over a million copies worldwide, and Ten Little Bookworms is a 2019 World Book Day pick. ...Show more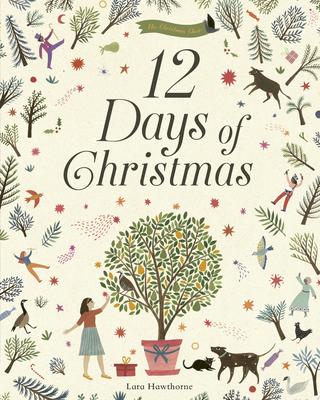 $19.99
AUD
Category: Christmas | Series: The Christmas Choir
Celebrate the magic of Christmas time with this well-loved traditional poem, The Twelve Days of Christmas, beautifully illustrated by Lara Hawthorne. Take a walk through each beautiful scene brimming with details that will remind you of the sights, sounds and smells of Christmas. Perfect to read with yo ur true love. This is the second title in the series, The Christmas Choir, which beautifully illustrates beloved Christmas carols. Don't miss Silent Night, the first title in the series.   ...Show more
$14.99
AUD
Category: Christmas | Series: The Penguin English Library
This is the "Penguin English Library Edition" of "A Christmas Carol" by Charles Dickens. "Every idiot who goes around with 'Merry Christmas' on his lips, should be boiled with his own pudding". Charles Dickens' tale of Ebenezer Scrooge, who is haunted by three spirits and learns the true meaning of Chri stmas has had, along with Dickens' other Christmas writings, a lasting and significant influence upon our ideas about the season as a time for celebration, charity and memory. "The Penguin English Library" - 100 editions of the best fiction in English, from the eighteenth century and the very first novels to the beginning of the First World War. ...Show more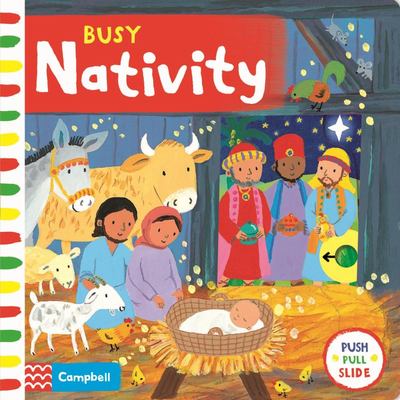 $6.99
AUD
Category: Christmas | Series: Busy Books
In Busy Nativity, children can push, pull and turn the tabs to join Mary and Joseph on their long journey to Bethlehem, marvel as a host of angels appear and see beautiful baby Jesus in his crib. Children will love playing with this bright and colourful Christmas board book with gentle rhyming text whic h introduces young children to the wonderful story of the First Christmas. Children will love playing with the easy-to-handle mechanisms in this bright and colourful board book with magical illustrations by Emily Bolam, which is part of the hugely successful Busy Book series from Campbell Books. ...Show more
Christmas Wonder
by Vikki Conley; Cheryl Orsini (Illustrator)
$19.99
AUD
Category: Christmas
Cracker bang!Stars above.Christmas wonder.Peace and love. The unique magic of an Australian Christmas is perfectly captured in this joyful celebration of love, pavlova and precious family moments.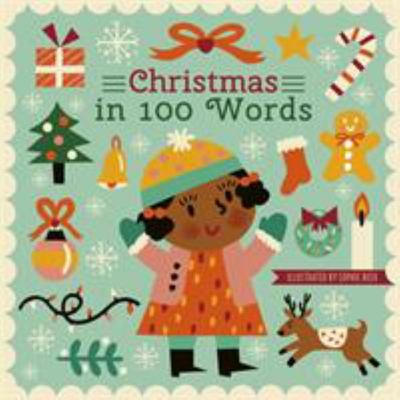 Christmas in 100 Words
by Sophie Beer (Illustrator); Words and Pictures Staff
$12.99
AUD
Category: Christmas | Series: My World in 100 Words Ser.
Family, jolly, stocking, baby, donkey, star, chimney, fun...introduce your little ones to words of the festive season with cute characters, bright colors, and playful scenes. From decorating the tree to Christmas dinner and candy cane to sleigh, this charming book introduces a range of different holida y scenes and objects. Interspersed with these are abstract terms identifying positive emotions, such as jolly and cheerful. An original, contemporary take on teaching first words, the My World in 100 Words series of board books helps children ages 1-3 boost vocabulary, engage with the world around them, and become familiar with specific subjects. With bright, playful illustrations from Sophie Beer, each book explores a different theme, including starting kindergarten, the garden, and the seaside. With 10 words per page and variation between full scenes and visual lists, there's plenty for children to look at and enjoy. ...Show more