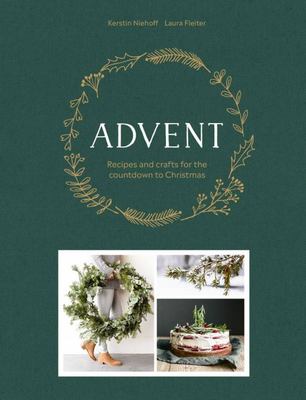 $24.99
AUD
Category: Craft
Make it a December to remember - recipes, craft projects and inspiration for the magical season of Advent.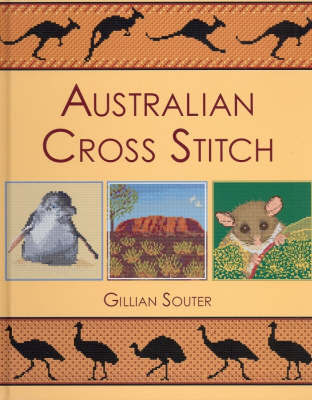 $34.95
AUD
Category: Craft
This book contains over 100 stunning designs of Australian wildlife, flora and landscapes. It features the gamut from quick to stitch motifs to elaborate samplers and realistic depictions. DMC threads listed throughout with an anchor conversion chart.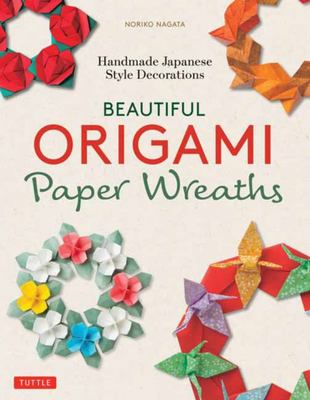 $27.99
AUD
Category: Craft
These origami decorations may look complex and expensive, but they are actually easy to create and will never wilt or shed, making them highly economical Each wreath is assembled from a number of paper sheets that are folded and then cleverly slotted together. No glue or tape required The ring itself is held together by the tension of the individual paper pieces using the techniques of modular origami. Full-color, step-by-step instructions help you fold and assemble these beautiful pieces. A different design is provided for each month of the year, and you can endlessly vary the colors and materials, which are readily available in any craft store. Here are just a few of the seasonal and festive themes found in this book: Valentine HeartsSpring Cherry BlossomsTulips and RosesShooting StarsGoldfish and BunniesFall HarvestChristmasAnd many more This is a simple and creative way to add touches of beauty to your home or to create low-cost decorations for weddings, parties, holidays, and other special occasions. These versatile designs can be used in many creative ways: Wall and door hangingsTable centerpieces Tree ornaments and toppersDoorknob hangersPicture frames ...Show more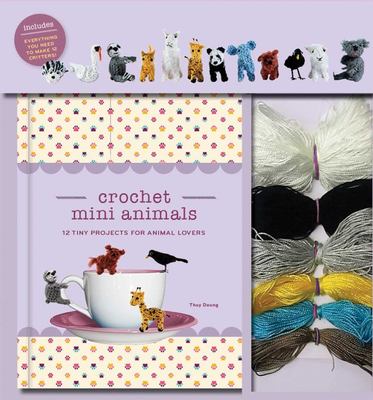 $35.00
AUD
Category: Craft
Crochet these tiny projects to add to your miniature collection   The Crochet Mini Animals kit includes all the materials you'll need to create 12 mini projects: 7 colors of cotton crochet thread, seed bead eyes, embroidery floss, wire, a 1mm crochet hook, a metal tapestry needle, and fiberfill stuff ing. The 72-page paperback instruction book contains photos and illustrations to guide you step-by-step in creating your mini menagerie. If you squeal with delight over tiny, adorable handmade creatures, you'll be hooked on making these mini animals ...Show more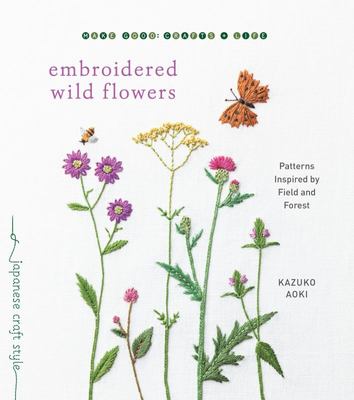 $36.99
AUD
Category: Craft | Series: Make Good: Japanese Craft Style Ser.
From dandelions and violets to mushrooms and autumn leaves, this collection of embroidery motifs is inspired by nature walks. Inspired by the wonder and beauty of the natural world, the embroidery motifs offered here evoke wildflower meadows and woodland walks. With lifelike yet whimsical plants and flo wers, as well as mushrooms, leaves, trees, and birds, the flora and fauna presented here offer a delightful and beautiful range of motifs drawn from nature. Featuring beautiful photographs, clear step-by-step instructions, and detailed diagrams, this book will be an inspiring guide for those new to embroidery and a fresh and unique offering for those experienced with needle and thread. ...Show more

$24.99
AUD
Category: Craft
Enchanting Embroidery invites you to create your own world using bright thread and imaginative stitching.  Full of motifs that are both simple and playful — zany crocodiles, cats, bears, even bats and ravens — this book invites you to be creative with its whimsical designs. These sweet scenes and charac ters are all full of life and texture, making them at home on your favorite piece of clothing, home accessory or wall hanging.These unusual and cheery designs include:  Cheery flowers on a broach Pretty pines on hanging ornaments Colorful curly sheep Fluffy clouds and stormy clouds Bushy-tailed foxes Even moss on stone and microorganisms in Petri dishes And more! Simple how-tos take you through every recommended stitch, while a section on combining colors will inspire you to try mixing and matching to create something new. There's also a section on turning your stitchery into embellishments you can use, wear and share. Put your imagination and hands to work with the help of this inspiring embroidery book. ...Show more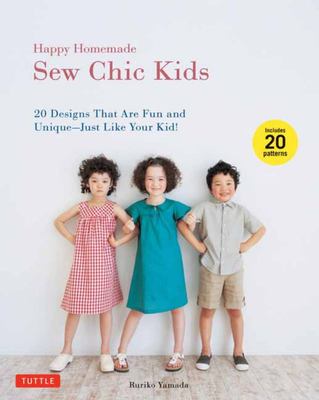 $27.99
AUD
Category: Craft
Today's DIY generation loves to outfit their kids in stylish homemade clothes, and kids love clothes that feel good. Designer Ruriko Yamada draws from her own experiences as a mom to create designs and sewing patterns that are fun to wear, easy to make, and infused with covetable Japanese style. "Happy Homemade: Sew Chic Kids" features easy-to-follow diagrams, Japanese sewing patterns in English, and simple instructions on how to make twenty super-comfy pieces for both boys and girls, including: Pin-tucked blouse Dress with flared sleeves Knee-length shorts Tiered skirt Boy's stand-up collar shirt Pull-over parkaYamada provides four sizes of westernized patterns, each of which can easily be adjusted to fit children from three to nine years old. Simple lines give kids room to move, and the classic styles look good on any frame. Sewing for children has never been easier. With "Happy Homemade," you'll whip up a fantastic, money-saving wardrobe in practically no time at all! ...Show more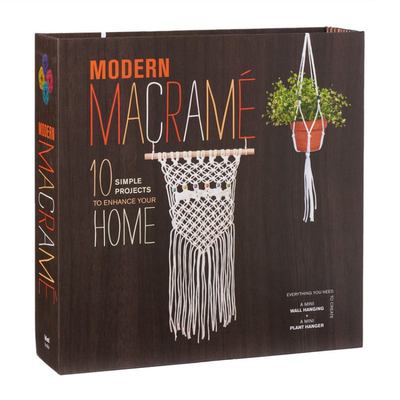 $29.99
AUD
Category: Craft
It's time to get trendy again with this modernized version of a retro craft with Modern Macrame. Create art simply by creativley tying cords! Macrame is back! The retro art of tying cords into patterns has become the major home decor trend! Modern Macrame brings this easy and fun craft up to date with ten stylish projects featuring bright colors, new materials, and elegant lines. Complete with all the materials you need to make two projects--a mini plant hanger and a mini wall hanging--this fabulous kit also features an illustrated book with instructions for ten sophisticated projects. A knotting tutorial guides you through classic macrame knots to teach you the basics so you can move on to making your own unique designs. Create items for your home, like the classic hanging owl, or show off your skills to the world with a mesh shoulder bag. Each project in Modern Macrame is accompanied by photographic step-by-step instructions that will make you a macramé expert in no time! ...Show more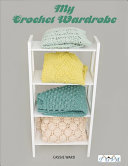 $34.99
AUD
Category: Craft
The collection includes jumpers, cardigans, ponchos, kimonos, and cover-ups, ranging in difficulty from the beginner to the more advanced crocheter. Each pattern is accompanied by an easy to follow schematic.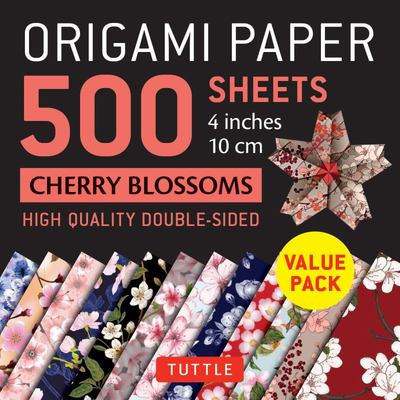 $18.99
AUD
Category: Craft
This pack contains 500 high-quality origami sheets printed with delicate and cheerful cherry blossom designs. These colorful origami papers were developed to enhance the creative work of origami artists and paper crafters. The pack contains 12 unique designs, and all of the papers are printed with coor dinating colors on the reverse to provide aesthetically pleasing combinations in origami models that show both the front and back. There's enough paper here to assemble amazing modular origami sculptures, distribute to students for a class project, or put to a multitude of other creative uses. This origami paper pack includes: 500 sheets of high-quality origami paper 12 unique designs Bright, vibrant colors Double-sided color 4 x 4 inch (10 cm) squares ...Show more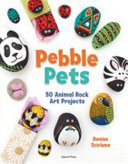 $16.99
AUD
$33.45
(49% off)
Category: Craft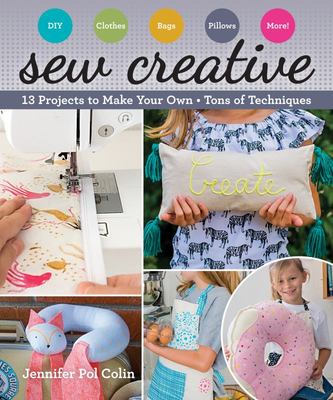 $19.99
AUD
$44.75
(55% off)
Category: Craft