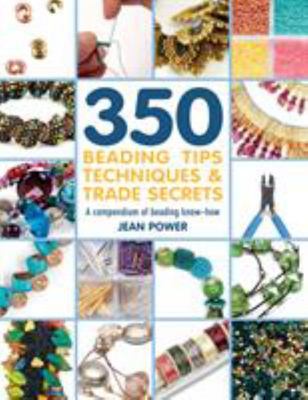 $19.99
AUD
$42.37
(52% off)
Category: Craft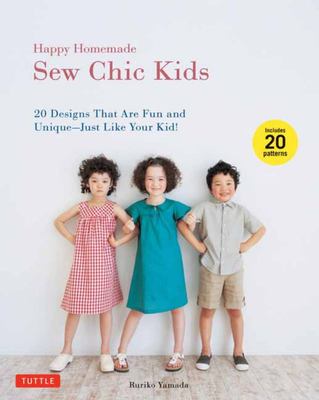 $27.99
AUD
Category: Craft
Today's DIY generation loves to outfit their kids in stylish homemade clothes, and kids love clothes that feel good. Designer Ruriko Yamada draws from her own experiences as a mom to create designs and sewing patterns that are fun to wear, easy to make, and infused with covetable Japanese style. "Happy Homemade: Sew Chic Kids" features easy-to-follow diagrams, Japanese sewing patterns in English, and simple instructions on how to make twenty super-comfy pieces for both boys and girls, including: Pin-tucked blouse Dress with flared sleeves Knee-length shorts Tiered skirt Boy's stand-up collar shirt Pull-over parkaYamada provides four sizes of westernized patterns, each of which can easily be adjusted to fit children from three to nine years old. Simple lines give kids room to move, and the classic styles look good on any frame. Sewing for children has never been easier. With "Happy Homemade," you'll whip up a fantastic, money-saving wardrobe in practically no time at all! ...Show more
$35.00
AUD
Category: Craft
Australians send millions of tonnes of clothing to landfill each year - one of the highest clothing consumers in the world. The good news is that mending is trending and it's never been easier to repair and reinvent your favourite clothes.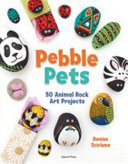 $16.99
AUD
$33.45
(49% off)
Category: Craft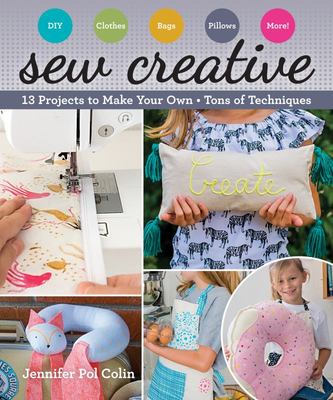 $19.99
AUD
$44.75
(55% off)
Category: Craft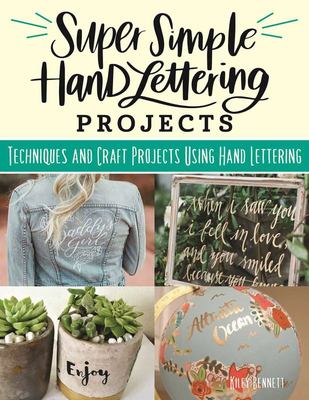 $24.99
AUD
Category: Craft
You love to letter and you have a favorite alphabet. Now, let your calligraphy skills shine and take your talent to the next level Discover ways to hand letter on a variety of different surfaces and materials in order to create amazing works of art, whether you want to gift, sell, or decorate your home . From lettering on fabric, wood, glass, and chalkboard, you'll create stunning Christmas ornaments, cake toppers, inspirational signs, and so much more. By the same author of the bestselling Super Simple Hand Lettering, Kiley Bennet, this is the ultimate source of inspiration for passionate hand letterers to keep going ...Show more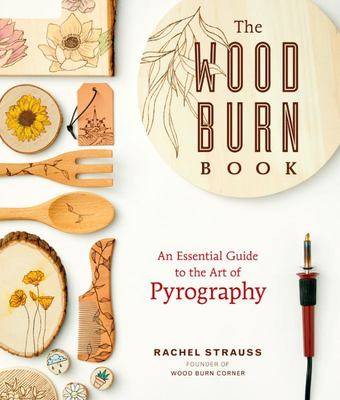 $39.99
AUD
Category: Craft
In The Wood Burn Book, Rachel Strauss (@woodburncorner) teaches you everything you'll need to know to master your favorite new hobby: pyrography, or writing with fire. This essential guide opens with a brief background to the art of wood burning, a list of tools and how to use them, basic techniques th at can be used over and over again, and even what to burn and how to be safe doing it. You will also find a detailed explanation of the process from start to finish, with patterns, techniques for lettering and adding color, as well as dozens of projects ready for gifting, including picture frames, cutting boards, coasters, cards, wooden spoons, and jewelry. Above all, Strauss has created the book she wished she had when she first discovered pyrography: a simple guide that quickly gets the reader successfully burning. With the right tools and a little time, you'll be able to create meaningful handmade gifts without breaking the bank. Whether it's to create a family name sign as a housewarming gift for newlyweds, or customize baby blocks for a new little one, wood burning is the versatile hobby that can be used time and time again to create memorable gifts for all of life's occasions. In addition, wood burning is a practice in mindfulness, requiring patience and focus to awaken the senses and calm the mind. Mastering the art of writing with fire begins with the ability to follow a line. If you can trace, you can burn. ...Show more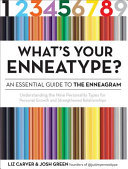 $32.99
AUD
Category: Craft
What's Your Enneatype? An Essential Guide to the Enneagram describes the nine Enneagram types, how to identify your own type and the types of those close to you, and how to use this knowledge to better yourself, your relationships, and your greater goals.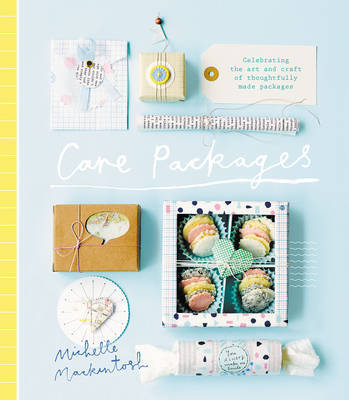 $10.00
AUD
$29.99
(66% off)
Category: Craft
Michelle Mackintosh is on a mission to encourage people to reconnect with each other. Many of us send care packages without even realising it - get-well packs, student treats, food packages to expats, clothes packages to charities, family packages to loved ones in the army - the list can be endless. Put together with Michelle's beautiful collage aesthetic, Care Packages brings back the art of crafting packages with love and care. The book will be split into several chapters including reasons to send a care package, types of care packages, delivery, what to include in your care package and projects on how to design, craft and decorate your care package. Projects will be easy to achieve with step-by-step photography and instructions. This book will inspire a sense of time, love and care when corresponding with a loved one. ...Show more
$16.99
AUD
$36.99
(54% off)
Category: Craft
Learn to embroider project by project with Royal School of Needlework trained, professional embroiderer Jo Dixey.   Sure - colouring books are enjoyable and great for stress relief, but what if you want more? More creativity, more mindfulness and more fun? There are myriad crafts that can give you all of these and embroidery, or stitching, is one of them. Tap into your creative side and make one-off pieces of art, embellish clothing with images and symbols unique to you, or make beautiful gifts for your friends.   Professional embroiderer Jo Dixey has designed this book to inspire and challenge both those new to embroidery and those with some knowledge of stitch who want to take their ideas further.   Each project introduces new embroidery stitches and techniques. As you work through the ideas, you expand your skills and gain confidence in using stitches and ideas in your own work.   The projects range from small embroidered cards to more complex pictures to hang on your wall; simple appliqu for a scarf to an embroidered jacket - all based on the theme of people. Templates of the images to stitch are provided for photocopying and there is a photo gallery of all the stitches covered in the book, along with step-by-step photographs of key techniques, such as transferring patterns onto fabric or using batting to create 3D effects. ...Show more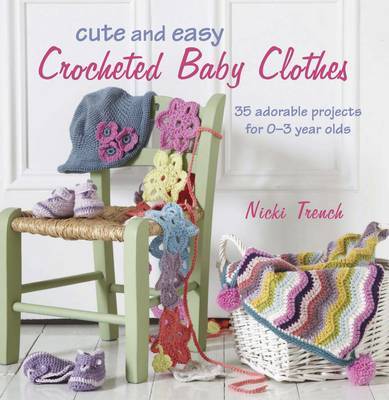 $24.95
AUD
Category: Craft
Keep your little one looking adorable and feeling comfortable with Cute and Easy Crocheted Baby Clothes. Using only the softest yarns, crochet expert Nicki Trench has created this striking collection of jackets, dresses, booties, hats and more that make the perfect gift for newborns and toddlers. Croche t Know-how covers all the techniques you will need and is a great resource for more confident crocheters to brush up on a stitch. In Sweaters and Cardigans you will find clothes to keep little ones warm and cozy, such as the Breton-style sweater for a boy or the cardigan with embroidered daisies for a girl. Outdoor Accessories has hats and blankets that are perfect for outdoor excursions, while Jackets and Booties has slippers, ponchos and more in a range of soft pastel colors. Finally, there's Toys, Accessories and Room Decorations, filled with fun items including an adorable mobile with crocheted animals and blocks with a bell to stimulate your baby's mind. With 35 cute and easy projects in total, there's more than enough to keep even the keenest crochet hook busy. ...Show more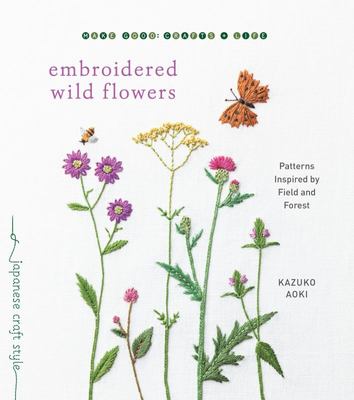 $36.99
AUD
Category: Craft | Series: Make Good: Japanese Craft Style Ser.
From dandelions and violets to mushrooms and autumn leaves, this collection of embroidery motifs is inspired by nature walks. Inspired by the wonder and beauty of the natural world, the embroidery motifs offered here evoke wildflower meadows and woodland walks. With lifelike yet whimsical plants and flo wers, as well as mushrooms, leaves, trees, and birds, the flora and fauna presented here offer a delightful and beautiful range of motifs drawn from nature. Featuring beautiful photographs, clear step-by-step instructions, and detailed diagrams, this book will be an inspiring guide for those new to embroidery and a fresh and unique offering for those experienced with needle and thread. ...Show more