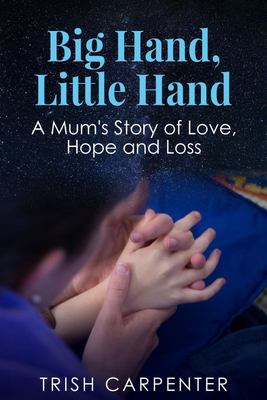 $29.95
AUD
Category: Death & Dying
The loss of a child is every parent's nightmare, and one that Trish Carpenter has lived through.In this raw and real tale, Trish shares her son Thomas' courageous fight with medulloblastoma, an aggressive childhood brain cancer. From the shocking diagnosis, to surgery and treatment, then came a new tria l put before this young boy...During surgery to remove his tumour, Thomas acquired a brain injury known as Posterior Fossa Syndrome. This presented an additional challenge for a family already on its knees. Thomas was suddenly unable to sit, speak, swallow or control any voluntary muscle in his body. He was back to square one as a seven-year-old boy and in for a long journey of rehabilitation.Trish found that she was in need of answers beyond doctor advice, looking for helpful information and wanting to hear from other parents' experiences. She didn't find what she was looking for and she became frustrated and confused about how she could best help her son.While never giving up hope, this little boy demonstrated courage, resilience and perseverancethroughout his gruelling 13-month battle with brain cancer. This is the story of a superhero. This is Thomas' story.It is gut-wrenching.It will make you laugh and cry.But?It will give you comfort.It will give you answers.It will give you an insight on what it takes to get through a family's biggest test. ...Show more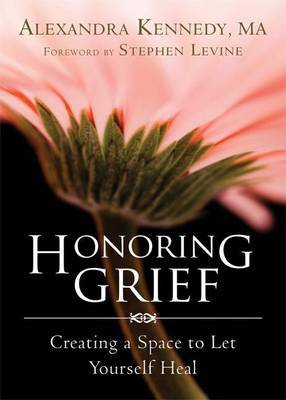 $31.95
AUD
Category: Death & Dying
If you know someone who has suffered loss and is experiencing grief, simply sending a card or flowers may seem insufficient. Many people are unsure how to comfort a friend or loved-one in times of loss. This special book is filled with inspirational wisdom, practical self-help for healing, and makes a m eaningful and comforting gift. Written by psychotherapist and grief expert Alexandra Kennedy, "Honoring Grief "provides powerful and compassionate advice for dealing with loss. Compatible with any religious or spiritual orientation, this book aims to help readers create a sanctuary--a special space where they are free to work through the difficult emotions that accompany grief. The act of grieving can be overwhelming. That's why the self-help tips in this book are simple, brief, and effective--ideal for anyone suffering the emotionally and physically exhausting effects of grief. ...Show more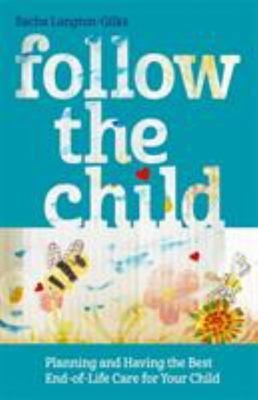 $35.99
AUD
Category: Death & Dying
Drawing on her family's own experiences and those of other parents facing the death of a child from illness or a life-limiting condition, Sacha Langton-Gilks explains the challenges, planning, and conversations that can be expected during this traumatic period. Practical advice such as how to work with the healthcare professionals, drawing up an Advance Care Plan, and how to move care into the home sit alongside tender observations of how such things worked in her own family's story. The book also includes a template person-centred planning document, developed by experts in the field. Empowering and reassuring, this book will help families plan and ensure the best possible end-of-life care for a child or young person. ...Show more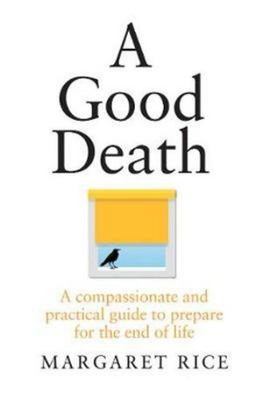 $29.99
AUD
Category: Death & Dying
When her own mother died, Margaret Rice realised how completely unprepared she and her family had been for the experience of companioning a loved one who is dying. So she decided to go in search of the information she couldn't find when she most needed it and write the book herself - a novice's guide to death. We live in a period of intense death denial. But what if we were to smash that taboo and ask questions we want answered, like how do we know when someone is close to dying, and how do we best care for them? What actually happens to our body when we die? How do we work with medical experts? How do we deal with the non-medical issues that will come up, such as wills, finances and even social media passwords? Is morphine used to nudge death along or is this just a myth? Where do questions about euthanasia fit in with personal, lived experience? Margaret Rice lifts the lid on the taboos that surround death, sharing practical information and compassionate advice from multiple sources to break down boundaries and offer better choices of care to suit individual needs. This is a book to help the dying and their carers feel less isolated, and help us all face death better. ...Show more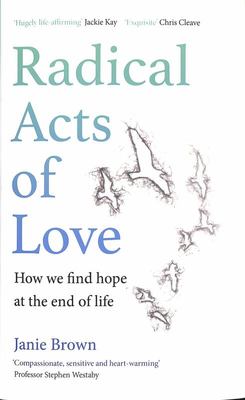 $32.99
AUD
Category: Death & Dying
A profoundly moving account of an oncology nurse's conversations with the dying.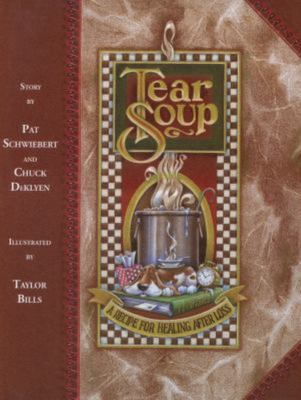 $34.95
AUD
Category: Death & Dying | Reading Level: Children's - Grade 2-3, Age 7-8
In this modern-day fable, a woman who has suffered a terrible loss cooks up a special batch of "tear soup," blending the unique ingredients of her life into the grief process. Along the way she dispenses a recipe of sound advice for people who are in mourning.
$32.99
AUD
Category: Death & Dying
A powerful, timely exploration of the art of living and dying on our own terms by one of Australia's most respected voices   Of all the experiences we share, two universal events bookend our lives: we were all born and we will all die. We don't have a choice in how we enter the world but we can have a s ay in how we leave it.   In order to die well, we must be prepared to contemplate our mortality and to broach it with our loved ones, who are often called upon to make important decisions on our behalf. These are some of the most important conversations we can have with each other - to find peace, kindness and gratitude for what has gone before, and acceptance of what is to come.    Dr Ranjana Srivastava draws on two decades of experience to share her observations and advice on leading a meaningful life and finding dignity and composure at the end. With an emphasis on advocacy, leaving a legacy and staying true to our deepest convictions, Srivastava tells stories of strength, hope and resilience in the face of grief and offers an optimistic meditation on approaching the end of life.   Intelligent, warm and deeply affecting, A Better Death is a passionate exploration of the art of living and dying well.   Dr Ranjana Srivastava OAM is a practising oncologist, award-winning writer, broadcaster and Fulbright scholar. See www.ranjanasrivastava.com   ...Show more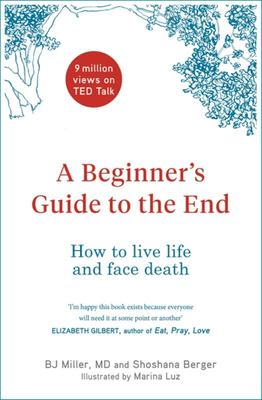 $32.99
AUD
Category: Death & Dying
"I wish I'd had this book when I needed it. Death and dying are not subjects that many people are comfortable talking about, but it's hugely important to be as prepared as you can be - emotionally, physically, practically, financially, and spiritually. This book may be the most important guide you could have." - Elizabeth Gilbert, author of Eat Pray Love ___________ The end of a life can often feel like a traumatic, chaotic and inhuman experience. In this reassuring and inspiring book, palliative care physician Dr BJ Miller and writer Shoshana Berger provide a vision for rethinking and navigating this universal process. There are plenty of self-help books for mourners, but nothing in the way of a modern, approachable and above all useful field guide for the living. And all of us - young, old, sick and well - could use the help. After all, pregnant couples have ample resources available to them as they prepare to bring a new life into the world: Lamaze courses, elaborate birth plans, tons of manuals. Why don't we have a What to Expect When You're Expecting to Die book? An accessible, beautifully designed and illustrated companion, A Beginner's Guide to the End offers a clear-eyed and compassionate survey of the most pressing issues that come up when one is dying, and will bring optimism and practical guidance to empower readers with the knowledge, resources and tools they'll need to die better, maybe even with triumph. ...Show more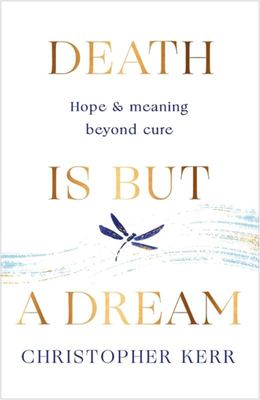 $32.99
AUD
Category: Death & Dying
Christopher Kerr is a hospice doctor. All of his patients die. Yet he has tended thousands of patients who, in the face of death, speak of love, meaning and grace. They reveal that there is hope beyond cure as they transition to focus on personal meaning. In this extraordinary and beautiful book, Dr. Ke rr shares his patients' stories and his own research pointing to death as not purely the end of life, but as a final passage of humanity and transcendence. Drawing on interviews with over 1,200 patients and more than a decade of quantified data , Dr. Kerr reveals why pre-death dreams and visions are remarkable events that bring comfort and exemplify human resilience. These are not regular dreams. Described as "more real than real," they frequently include loved ones long gone and mark the transition from distress to acceptance. These end-of-life experiences help patients restore meaning, make sense of the dying process and assist in reclaiming it as an experience in which they have a say. They also benefit the bereaved who get relief from seeing their loved ones pass with a sense of calm closure. Beautifully written with astonishing stories, this book, at its heart, celebrates the power to reclaim how we die, while soothing the bereaved who witness their loved ones go with unqualified grace. ...Show more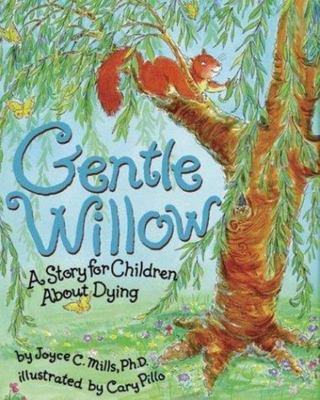 $18.95
AUD
Category: Death & Dying | Reading Level: 4-8
Written for children who may not survive their illness or for the children who know them, this tender and touching tale helps address feelings of disbelief, anger, and sadness, along with love and compassion. Amanda and Little Tree discover that their friend Gentle Willow isn't feeling well. Amanda sum mons the Tree Wizards, who visit Gentle Willow and determine that they can't fix her. Amanda is angry at first, but eventually she listens to the Tree Wizards as they explain that death is a transformation and journey into the unknown. They also counsel Amanda that the medicine she can give Gentle Willow is love. In a final act of love, Amanda comforts Gentle Willow, who is afraid, with a story about the caterpillar who transforms into a butterfly. A Note to Parents addresses how to cope with death and dying. For ages 4-8 years ...Show more