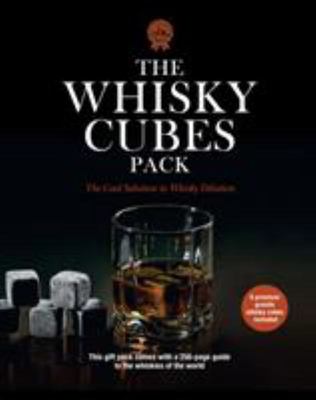 $29.99
AUD
Category: Drinks
The Whisky Cubes Packis the perfect gift for any lover of whisky. Not only does the pack contain a book informing the whisky-lover about hundreds of whisky brands and distillers in Britain, Ireland and North America, there is a guide to the process of distillation and tasting notes. In addition to this, the pack contains eight soapstone cubes which can be placed in a freezer and dropped into a glass and used as a replacement for ice, one that doesn't dilute the golden liquid. The author, Jim Murray, is one of the most respected men in whisky, on both sides of the Atlantic and his passionate views about Scotch, Irish, Rye and Bourbon are respected by those in the know. He writes in a unique style, with his passion coming through as he explains why a distillery is different to its neighbour maybe only a few miles away and showing how a slight variation in the distillation and/or storage process makes for an entirely different tasting experience. If you are already a connoisseur of whisky, want to become one, or just enjoy the occasional tipple, The Whisky Cubes Packis as welcome as your favourite dram. ...Show more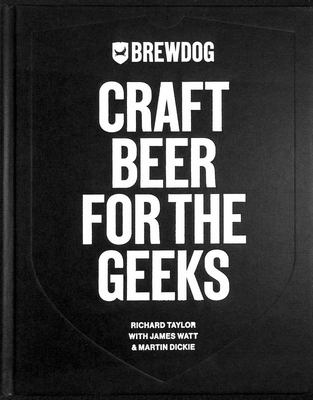 $39.99
AUD
Category: Drinks
We are Geeks. There, we said it. We love beer and its creation so much that we literally wrote the book on it. The success of Craft Beer for the People was amazing and it proved that there is a market for a book about beer that breaks the mould. But there is so much more to say. We wrote the ultimat e book for beer virgins and now we are preparing to go deeper. Deep niche deeper. Introducing Craft Beer for the Geeks. Here you will find everything we love about beer and brewing distilled into one must-read volume. In a nutshell it will be the next step for those looking to expand their knowledge. Our target audience? Anyone with an active interest in craft beer. This book will be nothing short of a taproom bible. ...Show more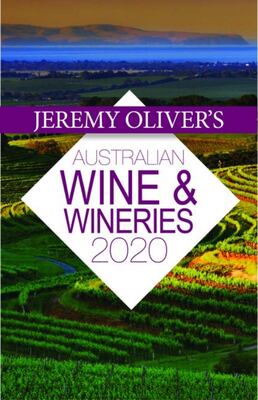 $29.99
AUD
Category: Drinks
This expert guide takes out the mystery and adds some fun into ensuring you know exactly which Australian wines to look for this coming year. Jeremy Oliver, author of the bestselling Australian Wine Annual narrows his focus and selects the very best Australian wines: by variety, by region, and by occasi on – with his favourite choices for every budget and even a few tips for cellaring.Interweaving the hundreds of selections, Jeremy guides us through the wine-making process – further informing our choices – and ensures we know all we need to know about appreciating, handling and storing wine. He also guides us through his favourite cellars in every Australian wine-making region, making this book the ideal companion both at home and while travelling.The book is rounded out with Jeremy's annual awards for the best available Australia wines in several price brackets. ...Show more
$39.99
AUD
Category: Drinks
The annual bible for lovers of Australian wine, detailing the best wineries and vintages of the key regions.   For over thirty years James Halliday has been Australia's most respected wine critic, and his Halliday Wine Companion is recognized as the industry benchmark for Australian wine. A best-selling annual, the Halliday Wine Companion is the go-to guide for wine ratings, regions, best varietals, winery reviews and a curated selection of the best wines in Australia. The 2021 edition has been completely revised to bring readers up-to-the-minute information.   In his inimitable style, Halliday shares his extensive knowledge of wine through detailed tasting notes with points, price, value symbol and advice on best-by drinking, as well as each wine's closure and alcohol content. He provides information about wineries and winemakers, including vineyard sizes, opening times and contact details. The perfect self-purchase or gift for the wine lover in your life.   ...Show more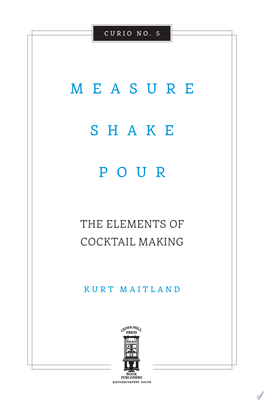 $16.99
AUD
Category: Drinks | Series: Curios Ser.
Become a mixology master with advice, recipes, and secrets from across the bar in Measure, Shake, Pour. Packed with advice on pairings, recipes, and secrets you only hear behind the bar, become a mixology master with Measure, Shake, Pour. Whether you've never touched an Old Fashioned glass in your life or are a spirit professional, this guide will raise the bar on your drink game, guaranteed. Featuring everything you need to become a bartending pro, from general terms and drinks to advanced recipes, techniques, and finishing touches, this compact guide to all things bartending is the perfect size to hide in your back pocket. After all, a good bartender never reveals their secrets for free. ...Show more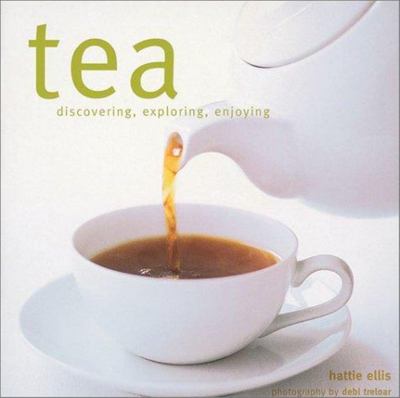 $16.99
AUD
Category: Drinks
In Tea award-winning food writer. Hattie Ellis, leads you through the many different tastes, from the aromatic delicacy of single-estate Darjeelings to the brisk vigor of Assams, from the scented beauty of Chinese crafted varieties to the health-giving properties of green teas. Hattie also explains the finer points in making and serving the perfect cup, and essentials of buying, storing, and selecting the right equipment. Tempting recipes are included, from favorites like iced tea to exotic blends such as chai masala. And Hattie shows how to match tea with food and to use it as a flavoring in dishes, including Tea-smoked Chicken and Jasmine Tea Sorbet. ...Show more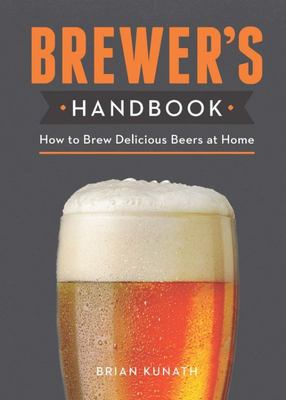 $22.99
AUD
Category: Drinks
From lagers to lambics, porters to pilsners, bocks, bitters, stouts, and saisons, there is a delicious beer for everyone. Varying in taste from light and mild to dark and musky, it is often difficult to find the beer taste you love from limited options at the liquor store. Now there is another way! Brew er's Handbook is your simple and easy-to-follow guide for producing homemade beer. Wanting your own private stash, or a special brew to share with friends? Comprehensive instructions, expert hints and tips, and beautiful illustrations let you become the ultimate brewmaster from the comfort of your own home. Book jacket. ...Show more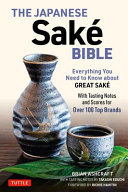 $29.99
AUD
Category: Drinks
The Japanese Sake Bible is the ultimate book about Japan's national drink--from its history and culture to its ingredients and production methods, how to choose the best sake and recommended food pairings. Author Brian Ashcraft--the author of the popular guide Japanese Whisky--has put together lively co mmentaries based on dozens of interviews with master brewers and sake experts across Japan. His fascinating stories are accompanied by over 300 full-color photographs, maps and drawings. A unique feature of this book is that it includes reviews, tasting notes, scores and a buying guide for over 100 of the leading sake brands, written by respected Japanese sake expert Takashi Eguchi. These include all the sakes most commonly found outside Japan. Each sake has a photo of the label, tasting notes, a score and recommended food pairings. Information on the leading brewers is provided, and the sakes are grouped by flavor profile. Japanese sake is brewed worldwide today and is winning over many converts. With the help of this book you'll soon become an expert in selecting, serving and enjoying Japan's favorite drink. ...Show more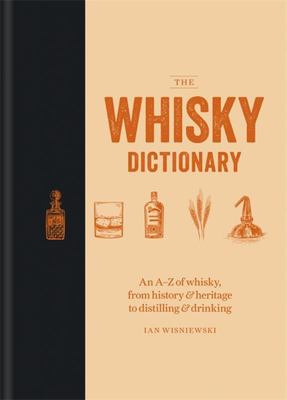 $27.99
AUD
Category: Drinks
An illustrated A-Z compendium of everything you need to know about whisky, from all over the world.This is the drinker's guide to every aspect of whisky, from Scotch to Japanese, rye to bourbon and beyond. With hundreds of entries covering everything from history, ingredients and distilling techniques t o flavor notes, cocktails and the many varieties of whisky from all around the world, renowned whisky expert Ian Wisniewski explores and unlocks the wonderful world of a drink like no other.Entries include...AgeingAmerican OakBourbonBurn's NightCask StrengthCraft MovementDrynessEco-ProductionFermentationFlavor CompoundsIndependent BottlersJapanese WhiskeyKentucky Bourbon FestivalMaster DistillerNoseOak CasksOrganicProhibitionQuaichSherry CasksTanninsTasting TechniquesYieldZero-Emissions...and many more. ...Show more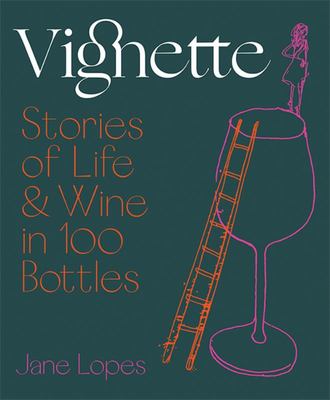 $40.00
AUD
Category: Drinks
Sometimes we just want someone to hand us a bottle of wine. Sometimes we want to learn more about that wine. And sometimes we want to feel something about wine.   In Vignette, sommelier Jane Lopes recommends the 100 bottles of wine (and some spirits and beers) to best expand your wine journey, giving yo u a complete palate education of the important styles, grapes, regions, and flavours of this magical and ever-growing world. Alongside that, you will find imaginative ways to engage with the foundational wine knowledge that underpins a good drinking experience. And then there is Jane's own narrative - the stories of triumph and defeat that comprise her life in wine. It's part memoir and part wine book, but a lot more fun than either alone.   These are wines to live with, learn from and take solace in - a joyous, surprising, and revelatory response to that age-old question, "What should I drink?" ...Show more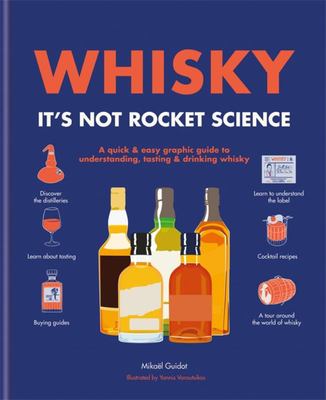 $32.99
AUD
Category: Drinks
Life is complicated. Whisky doesn't have to be Whisky: It's Not Rocket Science is the ultimate guide to one of the world's most popular spirits. Whether you're a novice looking to build your whisky bar, or a seasoned whisky-drinker who'd like to know more about what's in your glass, Whisky: It's Not Roc ket Science is bursting with information, accompanied throughout by colourful infographics. Learn about... - how whisky is made - how to taste - visiting a distillery - flavor profiles - cocktails - world whiskies ...and so much more ...Show more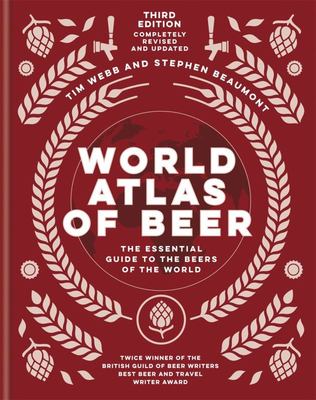 $59.99
AUD
Category: Drinks | Series: World Atlas Of Ser.
As craft brewing continues to go from strength to strength across the world, World Atlas of Beer is the definitive and essential guide to beer. Understand the rich, multi-faceted traditions of Belgium, the Nordic legend that is Finnish Sahti, the relatively new phenomenon of the New England hazy IPA, an d why Australia's lower-strength beers are one of its great successes. With thousands of breweries now operating around the globe, and more opening every day, this is the expert guide to what is really worth drinking. Country by country the book considers a vast range of beer techniques, styles and traditions. Detailed maps describe crucial trends in major territories and features such as matching beer with food and how to pour different kinds of beer complete the picture. Now in a fully updated third edition, this book is the perfect companion to help you explore the best beers the world has to offer. Praise for the second edition of World Atlas of Beer: 'Written with authority and wit... the perfect guide to the rapidly changing beer scene' - the Guardian ...Show more