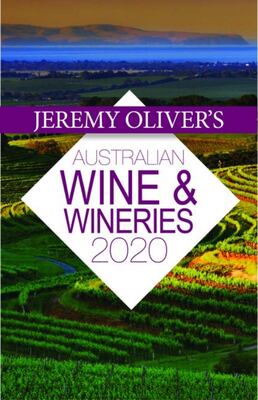 $29.99
AUD
Category: Drinks
This expert guide takes out the mystery and adds some fun into ensuring you know exactly which Australian wines to look for this coming year. Jeremy Oliver, author of the bestselling Australian Wine Annual narrows his focus and selects the very best Australian wines: by variety, by region, and by occasi on – with his favourite choices for every budget and even a few tips for cellaring.Interweaving the hundreds of selections, Jeremy guides us through the wine-making process – further informing our choices – and ensures we know all we need to know about appreciating, handling and storing wine. He also guides us through his favourite cellars in every Australian wine-making region, making this book the ideal companion both at home and while travelling.The book is rounded out with Jeremy's annual awards for the best available Australia wines in several price brackets. ...Show more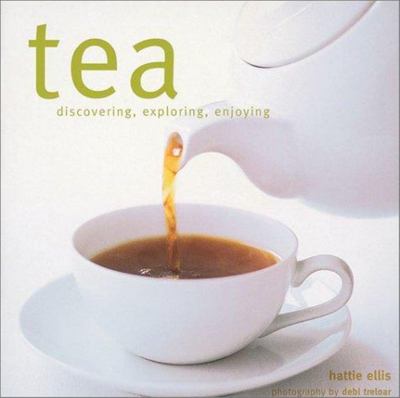 $16.99
AUD
Category: Drinks
In Tea award-winning food writer. Hattie Ellis, leads you through the many different tastes, from the aromatic delicacy of single-estate Darjeelings to the brisk vigor of Assams, from the scented beauty of Chinese crafted varieties to the health-giving properties of green teas. Hattie also explains the finer points in making and serving the perfect cup, and essentials of buying, storing, and selecting the right equipment. Tempting recipes are included, from favorites like iced tea to exotic blends such as chai masala. And Hattie shows how to match tea with food and to use it as a flavoring in dishes, including Tea-smoked Chicken and Jasmine Tea Sorbet. ...Show more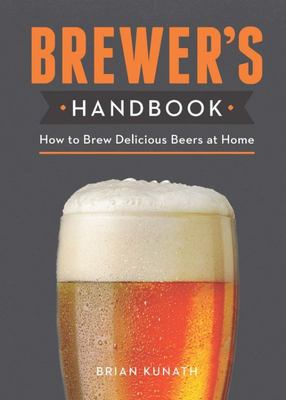 $22.99
AUD
Category: Drinks
From lagers to lambics, porters to pilsners, bocks, bitters, stouts, and saisons, there is a delicious beer for everyone. Varying in taste from light and mild to dark and musky, it is often difficult to find the beer taste you love from limited options at the liquor store. Now there is another way! Brew er's Handbook is your simple and easy-to-follow guide for producing homemade beer. Wanting your own private stash, or a special brew to share with friends? Comprehensive instructions, expert hints and tips, and beautiful illustrations let you become the ultimate brewmaster from the comfort of your own home. Book jacket. ...Show more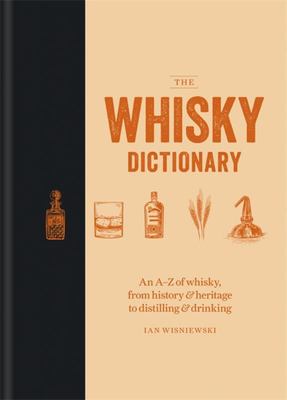 $27.99
AUD
Category: Drinks
An illustrated A-Z compendium of everything you need to know about whisky, from all over the world.This is the drinker's guide to every aspect of whisky, from Scotch to Japanese, rye to bourbon and beyond. With hundreds of entries covering everything from history, ingredients and distilling techniques t o flavor notes, cocktails and the many varieties of whisky from all around the world, renowned whisky expert Ian Wisniewski explores and unlocks the wonderful world of a drink like no other.Entries include...AgeingAmerican OakBourbonBurn's NightCask StrengthCraft MovementDrynessEco-ProductionFermentationFlavor CompoundsIndependent BottlersJapanese WhiskeyKentucky Bourbon FestivalMaster DistillerNoseOak CasksOrganicProhibitionQuaichSherry CasksTanninsTasting TechniquesYieldZero-Emissions...and many more. ...Show more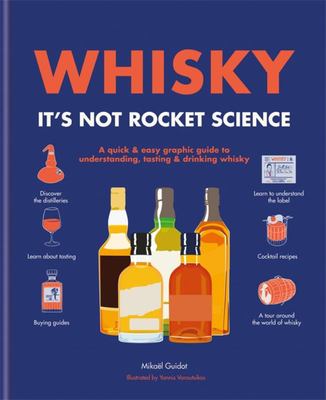 $32.99
AUD
Category: Drinks
Life is complicated. Whisky doesn't have to be Whisky: It's Not Rocket Science is the ultimate guide to one of the world's most popular spirits. Whether you're a novice looking to build your whisky bar, or a seasoned whisky-drinker who'd like to know more about what's in your glass, Whisky: It's Not Roc ket Science is bursting with information, accompanied throughout by colourful infographics. Learn about... - how whisky is made - how to taste - visiting a distillery - flavor profiles - cocktails - world whiskies ...and so much more ...Show more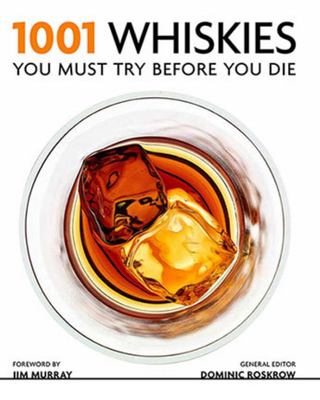 $39.99
AUD
Category: Drinks
Time-honoured, luxurious and naturally made, whisky has a noble heritage unparalleled by any other spirit. 1001 Whiskies You Must Try Before You Die takes you on a fascinating global whisky tour - from Scotland and Ireland through North America, Japan, India and the rest of the world, providing insight into the 1001 best and most exciting whiskies ever made - from the established classics, such as Scotland's Springbank, to emerging greats from Japan. Each evocative review traces the heritage of the single malt, grain, blend or bourbon selected, and reveals the particular production methods used in its formation. Detailed and tantalizing tasting notes complete the text - whether tempting your palate with light citrusy flavours, warm, spicy overtones, or hints of everything from earthy peat and bitter chocolate to sweet syrup. An invaluable resource for whisky afficionados everywhere, 1001 Whiskies You Must Try Before You Die explores the traditional tipple's incredible diversity, introduces you to a host of often new, and sometimes rare, finds, and is sure to enhance your appreciation and enjoyment of the drink in all its forms. A unique and inspirational guide to the mouthwatering world of whisky. ...Show more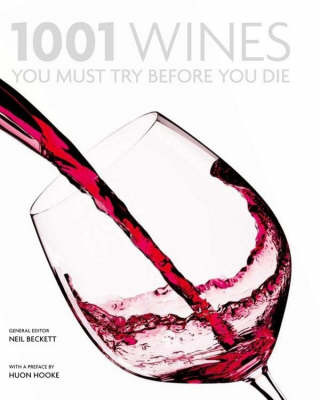 $10.00
AUD
$65.00
(84% off)
Category: Drinks
Among the thousands of great wines on the market, which should you try at least once in your lifetime? 1001 Wines You Must Try Before You Die ensures that you make the right decision every time. This evocative and informative guide takes you beyond the initial taste sensation to give you history, anecdo te, facts and opinion. Some of the 1001 wines selected are old and rare, most are readily available, and many represent spectacular value; a few are controversial, a few are curiosities, but all are worthy of their place in the book. Together they reflect the thrilling variety that is part of the enduring fascination of fine wine. Each insightful review is supplemented by a photograph of the wine label - itself an integral part of the wine's identity and image - as well as stunning photographs of the vineyards, wineries and winemakers. Essential for every wine lover, 1001 Wines You Must Try Before You Die is an informative and sumptuous guide that enhances the intellectual as well as the sensual pleasure to be taken in the world's most exciting and palatable wines. ...Show more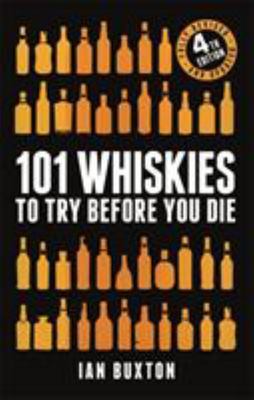 $29.99
AUD
Category: Drinks
Fourth edition, fully revised and updated.101 Whiskies to Try Before You Die is a whisky guide with a difference. It is not an awards list. It is not a list of the 101 'best' whiskies in the world in the opinion of a self-appointed whisky guru. It is simply a guide to the 101 whiskies that enthusiasts m ust seek out and try in order to complete their whisky education. Avoiding the deliberately obscure, the ridiculously limited and the absurdly expensive, whisky expert Ian Buxton recommends an eclectic selection of old favourites, stellar newcomers and mystifyingly unknown drams that simply have to be drunk.The book decodes the marketing hype and gets straight to the point; whether from Canada, India, America, Sweden, Ireland, Japan or the hills, glens and islands of Scotland, here are the 101 whiskies that you really want. Try them before you die - Slainte ...Show more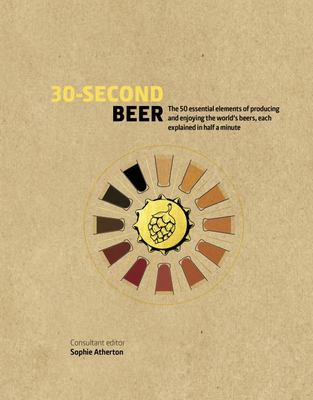 $19.99
AUD
Category: Drinks | Series: 30 Second Ser.
Mutli-million dollar branded or small-scale craft creation? Lager or ale? Boldly quaffed or genteelly sipped? However you enjoy your beer, you may not know as much about it as you think. 30-Second Beer is here to enlighten you, with a trip around the world's beers, a look at brewing history, a dissectio n of the different sorts of brew and their unique characteristics, and an up-to-date overview of the current craft scene and the various (and ever-changing) fashions in beer drinking. 50 topics, divided under seven chapter headings, offering short, witty summaries, whether covering the basics or trade secrets. You'll pick up the knowledge without noticing--and by the time you reach the last page, you'll be able to hold your own with local beer experts anywhere in the world. ...Show more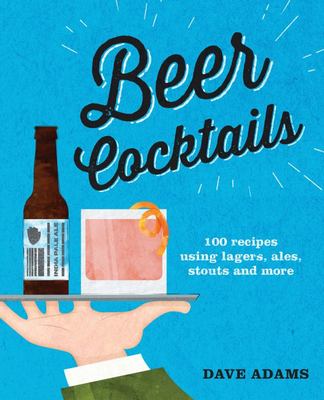 $29.99
AUD
Category: Drinks
Gone are the days when a beer cocktail just meant a shandy. Whether you like your brew ice-cold and easy to down, or dark, crafty and complex, today's vast range of beers makes it the ultimate cocktail ingredient. Beer Cocktailsbrings you 100 delicious and inventive ways to complement your brew - from summery classics like the micheleda and lagerita, to sophisticated mixes designed to get the best out of your favorite craft beer. ...Show more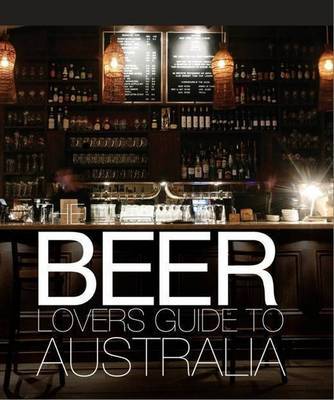 $24.95
AUD
Category: Drinks
This updated edition is a beautifully presented coffeetable book that doubles as a travel guide. Everything you need to know about beer in Australia is included - where, when, and how to appreciate the best of the country's most popular beverage!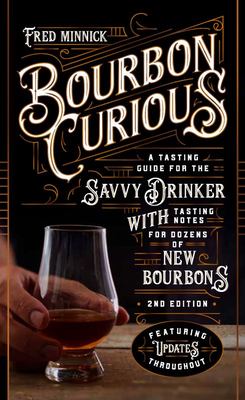 $35.00
AUD
Category: Drinks
"The world has been waiting for this book." --Jeffrey Morganthaler, author of The Bar Book and Drinking Distilled In Bourbon Curious: A Tasting Guide for the Savvy Drinker, award-winning whiskey writer and Wall Street Journal best-selling author Fred Minnick creates an easy-to-read interactive tasting j ourney that helps you select barrel-aged bourbons based on your flavor preferences. Using the same tasting principles he offers in his Kentucky Derby Museum classes and as a judge at the San Francisco World Spirits Competition, Minnick cuts to the chase, dismissing brand marketing and judging only the flavor of this all-American whiskey.Bourbon Curious groups bourbon into four main flavor profiles--grain, nutmeg, caramel, and cinnamon. While many bourbons boast all four flavor notes, one delicious sensation typically overpowers the rest. This book reveals more than 50 bourbon brands' predominate tastes and suggests cocktail recipes to complement them. In addition, Minnick spends some time busting bourbon's myths; unraveling its mysteries; and exploring distiller secrets, disclosing the recipes you won't find on a bottle's label. This updated edition contains all the best new bourbons and revised tasting notes on any bourbons that have undergone a substantial change since the original edition. And like good-tasting bourbon, Bourbon Curious is approachable to all ...Show more