$12.95
AUD
Category: Education
Excel Pocket Books provide a quick and easy reference tool t o give you the edge at school. The English Years 7-10 book is ideal as a reference book, with an index included to help you find what you want. The first 4 chapters cover the fundamental English and textual concepts, with the following chapter s being more topic or text-type specific. The re is also a writing guide covering the major text types, as well as cle ar explanations of fundamental principles relating to grammar, punctuati on and spelling This book includes: explanations of key terms used in junior high school English courses definition s and examples to help you understand key concepts advice on re sponding to and composing a range of important text types ...Show more
$12.95
AUD
Category: Education | Series: Primary English
Pascal's Basic Primary Spelling Years 1-4 show s students how to master the basic letter/sound relationships that are t he foundation of good spelling. It moves step-by-step through to longer and more difficult words. Even the poorest spellers will be motiv ated to learn because of the highly visual pr esentation and the enjoyabl e activities. Once students have learnt the basic concepts contained in this book they should be able to approach all future spelling tasks with confidence. Contents: sounds and blends using sounds vowel sounds endings rhyming words silent letters blends and endings singular and plural word endings contractions< /li> frequently misspelled words homophones answer s ...Show more
$14.95
AUD
Category: Education | Series: Excel Basic Skills Ser. | Reading Level: 8-10
(NZ Years 4-5) The Basic Reading Skills series aims to help primary-aged children with reading and comprehension using short pieces of writing. Each page comprises a self-contained, one-page exercise, ensuring children only need to focus on one simple activity at a time. This book contains over 60 pages of exercises to build skills such as: *Understanding meaning in texts *Answering questions based on a text *Predicting words in a story *Identifying rhyming words *Unscrambling anagrams. ...Show more
$14.95
AUD
Category: Education | Series: Excel Basic Skills
Excel Basic Skills Money, Time and Fractions Years 1-2 will help your child excel in the Australian Curriculum and NAPLAN topics of Money, Time and Fractions. Tips, explanations and numerous exercises are provided in each unit to ensure your child gains the necessary mastery of these important syllabus areas. Upon completing the book, your child will feel confident in these topics. ...Show more
$12.95
AUD
Category: Education | Series: Primary English
Pascal's Basic Primary Grammar provides the basics of grammar in a book that is easy-to-read and understand.
$14.95
AUD
Category: Education | Series: Excel Basic Skills Ser. | Reading Level: 6-8
(NZ Years 2-3) The Basic Reading Skills series aims to help primary-aged children with reading and comprehension using short pieces of writing. Each page comprises a self-contained, one-page exercise, ensuring children only need to focus on one simple activity at a time. This book contains over 60 pages of exercises to build skills such as: Understanding meaning in texts Answering questions based on a text Predicting words in a story Identifying rhyming words Unscrambling anagrams. A lift-out answer section is also included. ...Show more
$14.95
AUD
Category: Education | Series: Excel Basic Skills Ser. | Reading Level: 6-8
Excel English: Spelling, Vocabulary, Grammar Punctuation Yea rs 1-2 will teach your child the essential English skills. Basic s pelling, grammar, and punctuation rules are practised through acitivitie s which present them in context. Attractive pictures and interesting exe rcises help children increase their vocabulary and gain confidence in re ading and writing. In this book your child will find: an introduction to simple spelling rules, grammatical terms and punctu ation over 60 units on basic language skills and rules a wide variety of interesting exercises a lift-out answer sect ion ...Show more
$14.95
AUD
Category: Education | Series: Excel Ser. | Reading Level: 8-10
Excel Basic Skills: Multiplication and Division Year 3&ndash ;4 is designed to make students feel confident in the basic processes of multiplication and division of whole numbers. It will help to satisfy t he needs of slow learners, and provide enrichment opportunity for quicke r learners. Mathemat ics is a highly important subject in our scho ol syllabus. It is the study of numbers - which surround us everywhere i n our lives. Although computers and calculators have become the order of the day and are quite handy, the human mind controls it all. Whatever w e put into the mind during the initial stages and the formative years of the child is extremely important and most significant for the years to come. This book concentrates on the core concepts involved in div iding and multiplying numbers up to 100. Students are shown how to set o ut problems, how to round numbers and how to work with remainders. The a ctivities give a solid revision in the times tables, and reinforce the c orrect order of operations to follow in longer problems. Features of this book include: Eight self-contained, carefully grad ed units Hundreds of practice exercises Quick question s and revision pages to stay in touch with previous work Diagno stic and mastery tests to measure student's knowledge A life-ou t answer section. ...Show more
$17.95
AUD
Category: Education
This workbook explains the rules of grammar and punctuation needed to excel in Year 1 English, and other subjects. Each unit has a different theme and focuses on a set of work dealing with two or more grammar or punctuation rules and how they work in everyday writing. Activities are designed to encourag e Year 1 students to think about and enjoy language. Key features: - 14 self-contained units of work, each with a different theme - introductory exercises to test recall - challenge activities that require students to apply their acquired knowledge - writing and editing tasks that revise whole units - graded NAPLAN*-style questions - a comprehensive glossary of terms - answers to all questions in the book ...Show more
$17.95
AUD
Category: Education
This book is part of the Excel Advanced Skills series, which provides students with more challenging extension work in reading and comprehension. The Excel Advanced Skills series of Reading and Comprehension Workbooks for Years 1-6 will help students improve their reading and comprehension-in English an d in other subjects-and become more competent, reflective and critical readers. The first part of the book focuses on reading strategies such as skimming, scanning, visualising, connecting, predicting, inferring, monitoring and judging (reading reflectively and critically). The second part of the book shows students how to answer the five types of comprehension questions they are likely to encounter during their primary school years: fact-finding, synthesis, inferring, language and judgement questions. This book has been specifically written for the YEAR 3 AUSTRALIAN CURRICULUM ENGLISH COURSE. ...Show more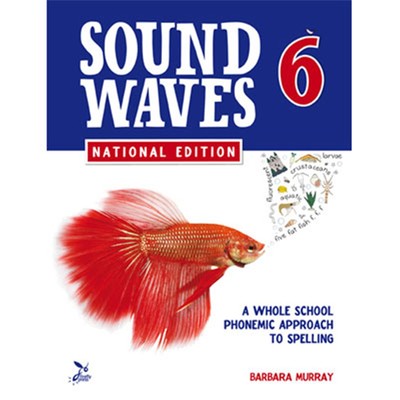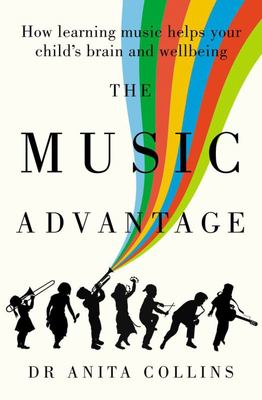 $32.99
AUD
Category: Education
Groundbreaking music educator Dr Anita Collins draws on the latest international neurological research to reveal the extraordinary and often surprising benefits of learning music for children from newborns to teenagers.