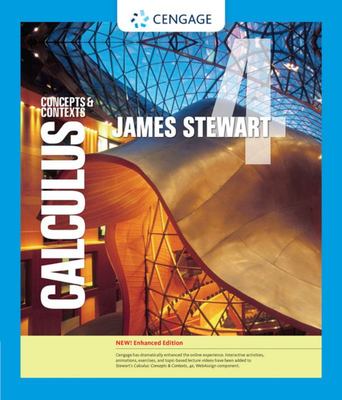 $174.96
AUD
$199.95
(12% off)
Category: Engineering
Offering a more robust WebAssign course, Stewart's CALCULUS: CONCEPTS AND CONTEXTS, Enhanced Edition, 4th Edition, helps you learn the major concepts of calculus using precise definitions, patient explanations, and a variety of examples and exercises.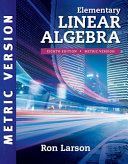 $109.33
AUD
$124.95
(12% off)
Category: Engineering
Students save money by purchasing this bundle which includes Elementary Linear Algebra, 7th Edition and access to WebAssign with eBook for Single-Term Math and Science via Printed Access Card. This access is for Developmental Math courses only including Basic Math, Prealgebra, Elementary Algebra, Introd uctory Algebra, Intermediate Algebra or Elementary & Intermediate Algebra as using with a different course may cause complications with access. WebAssign engages you with immediate feedback, rich tutorial content, and an interactive, fully customizable eBook, Cengage YouBook helping you to develop a deeper conceptual understanding of your subject matter. This access code includes access to WebAssign and life-of-edition access to the eBook for the registered edition of that text. If you need to retake the course and your instructor is using the same book AND edition then you will not need to buy a new code. ...Show more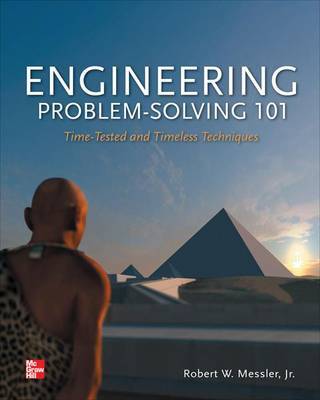 $68.20
AUD
$77.95
(12% off)
Category: Engineering
This one-of-a-kind guide on HOW to solve real-world engineering problems is an ideal supplemental text for all engineering students. Engineering Problem-Solving 101 focuses on actual problem-solving techniques used by engineers in practice, not in theory. It identifies, describes, discusses, and present s illustrative examples of the use of the wide variety of tested techniques real-world engineers have employed in practice for centuries. Typically, students are immersed in problems - with no prior training in problem-solving. Many never learn though and fail or bail out of engineering. Others never recognize precisely what it was that they did to arrive at a solution to a problem. This book presents the techniques by which problems in engineering are solved, as opposed to the subject-specific areas other books teach. A must-read or primer for every student entering an engineering program, all of which require a dozen or more courses that necessitate problem-solving Comprehensive - more than 50 time-tested techniques Divided into mathematical, mechanical/hands-on, visual, and abstract conceptual techniques Every technique is exemplified by an illustrative example ...Show more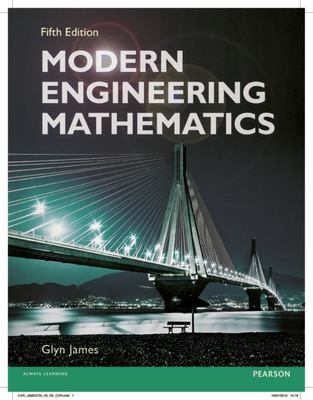 $119.95
AUD
$126.95
(5% off)
Category: Engineering
MyMathLab Global® a is powerful online homework, tutorial and self-study system to enrich your mathematics learning. It is fully aligned with your Pearson maths textbook and includes features such as Help Me Solve This and View An Example which help you understand and master maths as you practise.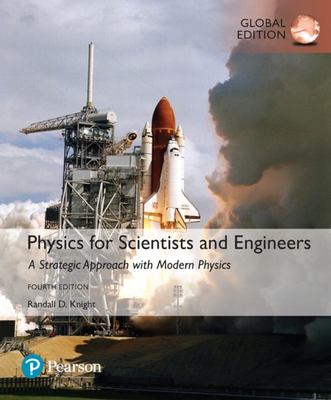 $140.00
AUD
$146.95
(4% off)
Category: Engineering
For courses in introductory calculus-based physics.   A research-driven approach, fine-tuned for even greater ease-of-use and student success For the 4th Edition of Physics for Scientists and Engineers, Knight continues to build on strong research-based foundations with fine-tuned and streamlined conten t, taking student learning to a new level. By extending problem-solving guidance to include a greater emphasis on modeling and significantly revised and more challenging problem sets, students gain confidence and skills in problem solving. A modified Table of Contents and the addition of advanced topics now accommodate different teaching preferences and course structures.   ...Show more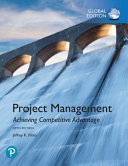 $101.95
AUD
$116.55
(12% off)
Category: Engineering
For project management courses. In its 5th Edition, Project Management: Achieving Competitive Advantage takes a contemporary, decisive, and business-oriented approach to teaching and learning project management. To promote a comprehensive, multi-industry understanding of the text, the author addresses p roject management theory within the context of a variety of successful organisations, whether they be publicly held, private, or nonprofit. Comprehensive case analysis and detailed exercises, including brand-new, contemporary case studies for the 5th Edition, give students the tools to assess projects in real time, while also leveraging the latest project management technology, including MS Project 2016. ...Show more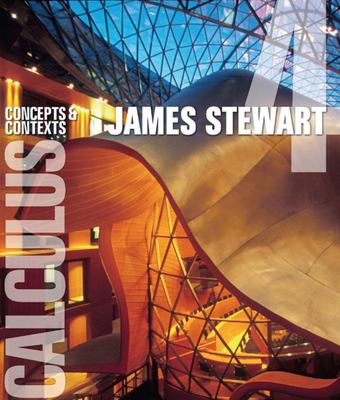 $85.71
AUD
$97.95
(12% off)
Category: Engineering
Stewart's clear, direct writing style in SINGLE VARIABLE CALCULUS guides you through key ideas, theorems, and problem-solving steps. Every concept is supported by thoughtfully worked examples and carefully chosen exercises. Many of the detailed examples display solutions that are presented graphically, analytically, or numerically to provide further insight into mathematical concepts. Margin notes expand on and clarify the steps of the solution. iLrn Homework helps you identify where you need additional help, and Personal Tutor with SMARTHINKING gives you live, one-on-one online help from an experienced calculus tutor. In addition, the Interactive Video Skillbuilder CD-ROM takes you step-by-step through examples from the book. ...Show more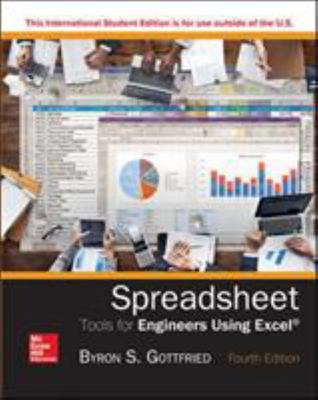 $94.46
AUD
$107.95
(12% off)
Category: Engineering
This practical text is a perfect fit for introductory engineering courses by successfully combining an introduction to Excel fundamentals with a clear presentation on how Excel can be used to solve common engineering problems. Updated to ensure compatibility with Excel 2016, Spreadsheet Tools provides b eginning engineering students with a strong foundation in problem solving using Excel as the modern day equivalent of the slide rule.   The book is intended primarily as a textbook for use in introductory engineering courses, although it may also be of interest to more advanced students and many practicing engineers.    The author provides plenty of background information on technical terms, and provides numerous examples illustrating both traditional and spreadsheet solutions for a variety of engineering problems. The first three chapters introduce the basics of problem solving and Excel fundamentals. Beyond that, the chapters are largely independent of one another. Topics covered include graphing data, unit conversions, data analysis, interpolation and curve fitting, solving equations, evaluating integrals, creating macros, and comparing economic alternatives. ...Show more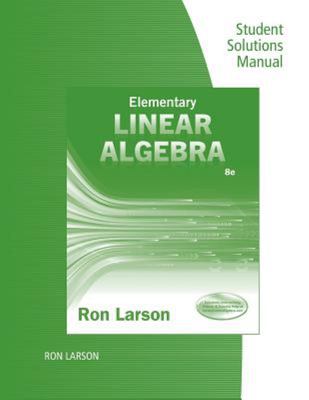 $104.96
AUD
$119.95
(12% off)
Category: Engineering
Contains fully worked-out solutions to all of the odd-numbered exercises in the text, giving you a way to check your answers and ensure that you took the correct steps to arrive at an answer.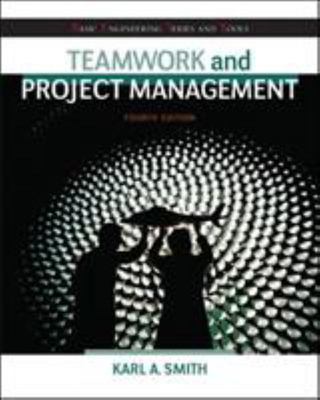 $68.21
AUD
$77.95
(12% off)
Category: Engineering
Teamwork, projects, collaborative problem solving, innovation, and creativity are central to success in engineering, especially in the increasingly global economy. The overall goal of Teamwork and Project Management, Third Edition is to prepare you for these aspects of professional practice in engineeri ng. The approach involves engaging you in activity, reflection, and collaboration to build your knowledge and skills.Specific goals for readers of Teamwork and Project Management, Third edition include: To understand the professional skills aspects of engineering and their role in modern engineering practice. To understand the dynamics of team development and interpersonal problem solving. To identify strategies for accelerating the development of high-performance teamwork. To understand the critical dimensions of project scope, time, cost management, as well as the role of the customer or client. To understand and be able to apply the critical technical and professional competencies in project management. To explore a variety of best practices including anticipating, preventing, and overcoming barriers to project success. ...Show more
Items per page:
1 - 10 of 10