$35.00
AUD
Category: Environmental Issues
For the first time ever, an international coalition of leading researchers, scientists and policymakers has come together to offer a set of realistic and bold solutions to climate change. All of the techniques described here - some well-known, some you may have never heard of - are economically viable, and communities throughout the world are already enacting them. From revolutionizing how we produce and consume food to educating girls in lower-income countries, these are all solutions which, if deployed collectively on a global scale over the next thirty years, could not just slow the earth's warming, but reach drawdown- the point when greenhouse gases in the atmosphere peak and begin to decline. So what are we waiting for? ...Show more
$34.99
AUD
Category: Environmental Issues
Australia — and the world — is changing. On the Great Barrier Reef corals bleach white, across the inland farmers struggle with declining rainfall, birds and insects disappear from our gardens and plastic waste chokes our shores. The 2019–20 summer saw bushfires ravage the country like never before and young and old alike are rightly anxious. Human activity is transforming the places we live in and love.In this extraordinarily powerful and moving book, some of Australia's best-known writers and thinkers — as well as ecologists, walkers, farmers, historians, ornithologists, artists and community activists — come together to reflect on what it is like to be alive during an ecological crisis. They build a picture of a collective endeavour towards a culture of care, respect, and attention as the physical world changes around us. How do we hold onto hope?Personal and urgent, this is a literary anthology for our age, the age of humans.Contributors include:Michael Adams — Nadia Bailey — Saskia Beudel — Tony Birch — James Bradley — Jo Chandler — Adrienne Corradini — Sophie Cunningham — John Dargavel — Penny Dunstan — Delia Falconer — Laura Fisher — Suzy Freeman-Greene — Andrea Gaynor — Joëlle Gergis — Billy Griffiths — Ashley Hay — Justine Hyde — Lucas Ihlein — Jennifer Lavers — Ian Lunt — George Main — Cameron Allan Mckean — Gretchen Miller — Ruth A. Morgan — Stephen Muecke — Cameron Muir — Jenny Newell — Emily O'gorman — Kate Phillips — Alison Pouliot — Jane Rawson — Annalise Rees — Lauren Rickards — David Ritter — Libby Robin — John Charles Ryan — Katrina Schlunke — Ray Thompson  —  Angela Tiatia  —  Ellen Van Neerven  —  Adriana Vergés  —  Kirsten Wehner  —  Gib Wettenhall  —  Josh Wodak —  Kate Wright 'Living with the Anthropocene is an illuminating deep-dive in this 'storm of our own making'. With such a diverse and expansive collection of voices, what makes this book stand out is its unity. Thinking about climate change can be lonely and devastating but here you can be assured of being held, not only in thrall, but in great company.' — Anna Krien'An important book that speaks to our time.' — Tim Flannery'With this marvellous book the term Anthropocene loses its academic tinge to become a pervasive and pressing reality. A pantheon of Australia's finest environmental writers reveals the haunting personal costs of living in a world that humans have already turned upside down.' — Iain McCalman'Scientists originated the term and concept of the Anthropocene. But this work takes a much deeper dive into what the Anthropocene really means for us humans now and into the future, and – importantly – what the Anthropocene means for the rest of life with which we share this planet.' — Will Steffen   ...Show more
$39.99
AUD
Category: Environmental Issues
Call of the Reed Warbler will change the way we farm, eat and think about food. In this groundbreaking book Charles Massy explores regenerative agriculture and the vital connection between our soil and our health. Using his personal farming experience as a touchstone, he tells the real story behind ind ustrial agriculture and the global profit-obsessed corporations driving it. He shows how innovative farmers are finding a new way, regenerating their land and witnessing astounding transformations. Evocatively, he captures what it truly means to live in connection with the land. For farmer, backyard gardener, food buyer, health worker, policy maker and public leader alike, Call of the Reed Warbler offers a clear vision of a sustainable future for our food supply, our landscape, our health and our Earth. It offers hope and a powerful affirmation of our potential for change. Now is the time for a grassroots revolution. ...Show more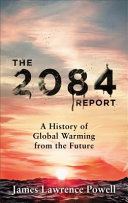 $35.00
AUD
Category: Environmental Issues
"For the second time in my life, I was faced with a pivotal choice: either be pulled down by the quicksand of self-doubt, anguish and despair; or find strength to help others because of my own trauma." Katie McGrath's first three years of life were idyllic, surrounded by love and family in the affluent Sydney harbourside suburb of Hunters Hill. Her parents worked hard to create a beautiful home for their young children, unaware that deadly radioactive waste was buried beneath the garden and foundations -- a seeping malice which would destroy many lives. Katie's parents both died mysteriously from cancer in quick succession, leaving behind four young orphans. The grieving children were forced into a hostile foster home where they had to learn to survive. Katie's only escape became an imaginary white brick house with no doors or windows where she cocooned herself to escape the horrors of her young life. Years later, after she has forged a successful life for herself with two daughters and a high-flying corporate career, Katie's world is once again turned upside down. She discovers suspicious details surrounding her parents' deaths - and the deaths of others who lived on the very same idyllic street - and she vows to uncover the truth at all costs.   ...Show more
$27.99
AUD
Category: Environmental Issues
Tips, tools, advice, and activities for raising eco-friendly kids while nurturing compassion, resilience, and community engagement. It can be hard to fit "green living" in with the necessities of modern parenting: you can do 100 things right, but still the trappings of 21st-century life--the waste, the consumerism, the plastic junk--invariably find their way home. So how can you raise kind, balanced, responsible kids, all while doing it sustainably? Drawing from cutting-edge social science research, parent interviews, and experiential wisdom, science writer and parenting blogger Shannon Brescher Shea shows how green living and great parenting go hand in hand to teach kids kindness, compassion, resilience, and grit...all while giving them the lifelong tools they need to be successful, engaged, and independent. Growing Sustainable Together is packed with easy tips, expert parenting advice, and practical hands-on activities for the toddler years up through the early teens. Each chapter includes a "what to know" section that breaks down core sustainability knowledge, like: - Energy efficiency and renewables - How to instill anti-waste and anti-consumerist values - Better transportation options - Understanding how and where we get our food - Developing a lifelong love for environmental activism and volunteering Shea highlights "what next?" action steps; a fun, enriching do-it-together activity; recommended books for parent and child; and additional resources for those who want to learn and do more. Growing Sustainable Together concludes with a practical appendix that gives talking points for enrolling teachers, school systems, and fellow parents in eco-friendly activities. ...Show more
$22.99
AUD
Category: Environmental Issues
An international bestseller, the first climate book that doesn't leave the reader depressed: realistic and hopeful, witty and clarifying.
$32.99
AUD
Category: Environmental Issues
An inspiring and practical journey to quitting plastics. Kate Nelson has been disposable-plastic free for a decade. She started small- stopping her use of plastic bags and water bottles, refusing straws and carrying a reusable cup for takeaway coffee. But unhappy with how much plastic she still handled in her day-to-day life, she knew she had to do more. It took years, but Kate has developed effective strategies that others can easily adopt. I Quit Plastics is an inspiring and practical guide to reducing your use of plastics, packed with information, 'how-to's and tips to help you cook, clean, shop, wear and live plastic-free. Kate shows how to reduce your waste and live more simply and sustainably, no matter where you're starting from. With over 60 recipes covering nutrition, bodycare, hygiene and cleaning Kate Nelson provides the tools you need to make small personal changes that have lasting global impact. "I'm so excited that a book like this one has finally landed on our shelves! Since reading this amazing piece of writing, I've discovered many new ways to minimise my carbon footprint. The Plastic Free Mermaid is educating all of us on alternative ways to live that favour our health, happiness, land & oceans. I can't recommend this book highly enough." - Elyse Knowles, author of From Me to You- Living Life with Positivity, Passion and Purpose. ...Show more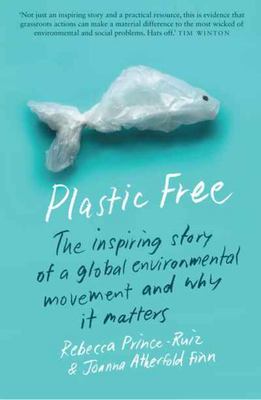 $32.99
AUD
Category: Environmental Issues
'I'm going plastic free next month, who wants to join me?' When Rebecca Prince-Ruiz asked her colleagues this question in 2011, she had no idea that less than a decade later it would inspire a global movement of 250 million people in 177 countries to reduce their plastic use. Plastic Free tells the incr edible story of how a simple community initiative grew into one of the world's most successful environmental movements. It also shares tips from people around the world who have taken on the Plastic Free July challenge and significantly reduced their waste.Plastic Free is a book about positive change and reminds us that small actions can make a huge impact, one step – and piece of plastic – at a time.'Not just an inspiring story and a practical resource, this is evidence that grassroots actions by ordinary individuals and communities can make a material difference to the most wicked of environmental and social problems.  Hats off.' — Tim Winton'Some people feel overwhelmed by the environmental state of affairs and wait for politicians or manufacturers to change; others, like Rebecca Prince-Ruiz, take matters into their own hands, starting with their own lives …Use this book to be inspired, or better, use it as a template to change the world in your own way!' — Bea Johnson, author of Zero Waste Home'The more time I spend at sea, the more I realise the solutions start on land. This book will guide you on that journey to making global change for the ocean from your doorstep.' — Emily Penn, ocean advocate, skipper and co-founder of eXXpedition'Plastic Free July inspires me to step up my commitment to reducing single-use plastic in my daily life and on tour.' — Jack Johnson, musician and Plastic Free Foundation ambassador'Plastic Free shows us how to organise around our innate desire for a beautiful, clean environment, and eventually change, in a fundamental way, the system that unnecessarily creates the ugly mess.' — Captain Charles Moore, veteran seafarer and author of Plastic Ocean'Few people have spent as much time as Rebecca Prince-Ruiz trying to work out how to minimise the plastic in our lives.' — Craig Reucassel, comedian and presenter of War on Waste'Plastic Free shows how one person can ripple out and cause good around the globe. Never has there been a more important time to share hope and action, and combine them for our Mother Earth.' — Melissa Joan Hart, actor ...Show more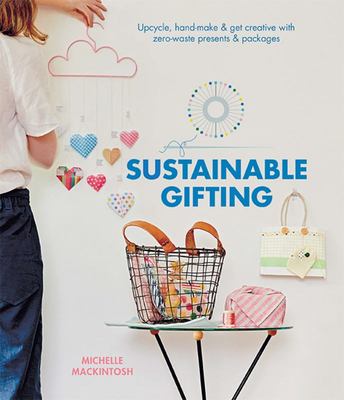 $24.99
AUD
Category: Environmental Issues
Michelle Mackintosh is on a mission to encourage people to reconnect with each other with thoughtful, creative and sustainable gifts. Put together with Michelle's beautiful aesthetic, Sustainable Gifting brings back the art of crafting packages with love and care.   Containing ideas for sustainable gift s like potted plants grown from seeds, baked goods, beautiful handmade journals and clever tote bags, this thoughtful guide to gifting also features self-made and recycled packaging ideas from delightful labels, string ties, wrapping paper, cards, origami boxes and reused containers.   With projects that are easy to achieve with step-by-step instructions and templates, Sustainable Gifting will inspire everyone to think sustainably about creating zero-waste gifts with love.   ...Show more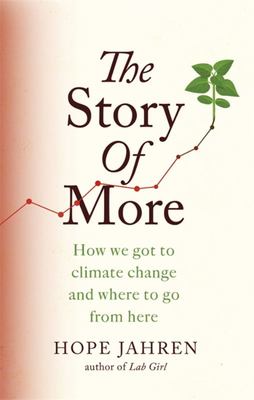 $22.99
AUD
Category: Environmental Issues
Hope Jahren is an award-winning geobiologist, a brilliant writer, an inspiring teacher, and one of the seven billion people with whom we share this earth. In The Story of More, Jahren illuminates the link between human consumption habits and our imperiled planet. In short, highly readable chapters, she takes us through the science behind the key inventions - from electric power to large-scale farming and automobiles - that, even as they help us, release untenable amounts of carbon dioxide into the atmosphere. She explains the current and projected consequences of greenhouse gases - from superstorms to rising sea levels - and the actions that all of us can take to fight back. At once an explainer on the mechanisms of warming and a lively, personal narrative given to us in Jahren's inimitable voice, The Story of More is the essential pocket primer on climate change that will leave an indelible impact on everyone who reads it. ...Show more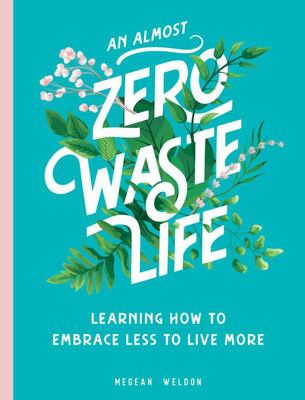 $29.99
AUD
Category: Environmental Issues
An (Almost) Zero-Waste Life? is an aspirational book to teach you that being zero waste isn't necessarily about zero, but more about changing the way we see the world around us, how we consume, and how we think about waste.