$29.99
AUD
Category: Family Health
A practical and humorous guide that takes the worst thing about being a woman and turns it into the best thing, by 'period preacher', cult folk singer and former sex education teacher.
Anxious Kids
by Michael Grose; Jodi Richardson
$34.99
AUD
Category: Family Health | Reading Level: 4 Non Fiction
Anxious Kids offers parents a new perspective on their children's anxiety, encouraging them to view each episode as an opportunity to empower their kids with the skills to manage anxiety, and thrive. Bestselling parenting author Michael Grose and wellbeing expert Dr Jodi Richardson explain why more chi ldren than ever before experience anxiety. In plain language that can be shared with children, they outline the origins and biology of anxiety to make sense of it - key knowledge such as why it happens, the flood of physical symptoms that comes with it, how to calm it down and why each strategy works. Grose and Richardson also give advice on a range of important steps parents can take to develop emotional intelligence, tolerance of discomfort, mindfulness, resilience, thinking skills and flourishing mental health. In so doing, parents can reduce the impact of anxiety, enabling children of all ages to live their lives in full colour. ...Show more
$19.95
AUD
Category: Family Health | Series: For Dummies Ser.
A practical, hands-on guide for all dads-to-beBeing a dad has changed so much since you were born that you'd be forgiven for feeling a bit lost This useful guide is filled with all the info that fathers-to-be need, covering the logistical, physical and emotional aspects of your journey into parenthood. Find out how you can get involved and support your partner Get to grips with Pregnancy 101 understand how your baby developsPlan for your baby's homecoming discover the essential gear you need to buy (you need more than you think )Choose the right carer decide on the best person to get you and your partner through the pregnancy and birthPrepare for the big event learn how to bea great birth partner and help your partner through labourKeep your baby safe and sound discover how to care for a newbornFind support for yourself work out who you can turn to for helpOpen the book and find: What to do when conception doesn't happenHow to play an involved and active part in your partner's pregnancySecrets for keeping your pregnant partner happy and healthyInformation on your role during labourAdvice on bringing your newborn homeLists of essential gadgets for babies (and dads)" ...Show more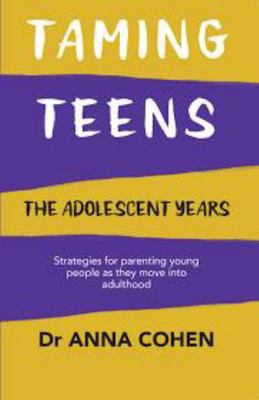 $29.99
AUD
Category: Family Health
Taming Teens is a practical guide that offers advice to navigate key challenges and issues that arise with teenagers, and to improve the communication between parents and their teens. The book will appeal to parents who want to maintain a healthy, connected relationship with their teenagers, and find jo y in guiding their journey into well-adjusted young adults. ...Show more
$29.99
AUD
Category: Family Health | Reading Level: 4 Non Fiction
The landmark text aimed at conquering toxic masculinity and paving the way for a fairer world, updated for a new generation. For twenty years, Steve Biddulph's groundbreaking book Manhood and the revised edition, The New Manhood, have had a remarkable impact around the world. Thousands of men have recon ciled with their fathers, become more involved with their children, rejuvenated their marriages and made sweeping changes to their lives. In this revised and updated edition, Steve explores every aspect of a man's life in an honest and uplifting way: love, friendship, sex, marriage, raising children, spirituality and finding your true work - all in plain language and illuminated with powerful stories, real-life stories. This is a handbook for men of all ages, and for the women who love them.  'This landmark work is for those who truly want to understand and nurture the men and boys in their lives, and for men who want to understand themselves better' Maggie Hamilton, author of What Men Don't Talk About ...Show more
$34.99
AUD
Category: Family Health
Everything you need to know about supporting ageing parents, from author and comedian Jean Kittson.This warm and witty practical guide is a one-stop shop for information on how to support your ageing loved ones: how to protect their health and wellbeing, keep them safe and secure, and enable them to be self-determining and independent for as long as possible. Full of expert advice and first-hand experience, this is your go-to resource to help you: * Navigate the bureaucratic maze while remaining sane* Understand what is needed for your elder's health and wellbeing and how to get it, especially in a medical emergency* Survive the avalanche of legal papers and official forms* Choose the best place for them to live - home, retirement village, residential aged care, or granny and grandpa flat - and help your elders relocate with love and respect. Compelled to discuss some of life's most confronting questions, Jean shares heartfelt stories and clear facts alongside wonderful cartoons from much-loved Australian cartoonist, Patrick Cook. Following on from her 2014 bestseller, You're Still Hot to Me, a treatise on menopause, We Need to Talk About Mum and Dad is a guide to what happens when we become parents of our parents. ...Show more
$39.99
AUD
Category: Family Health | Reading Level: 4 Non Fiction
Now you have a newbaby, what are you going to do with it?! Babies & Toddlershas you covered from your very first day with a baby. With the help of more than 30 medical and other experts, in her friendly and reassuring way, Kaz Cooke tells you everything you need to know about being a parent for the first three years. breast or bottle-feeding * crying * sleeping * coping * mum health & body image * developmental milestones * common illnesses & worries * eating * fun stuff * toilet-training * tantrums (theirs and yours) * extra stuff for dads * and much, much more. Fun, practical, and updated every year, Babies & Toddlersis full of trusted info from Kaz, just like you found in her pregnancy book, Up the Duff. ...Show more
$29.99
AUD
Category: Family Health
Edited by Louise Swinn, Choice Words is a timely collection of stories, essays, rants and raves from high profile women that seeks to demystify abortion and its surrounding stigma.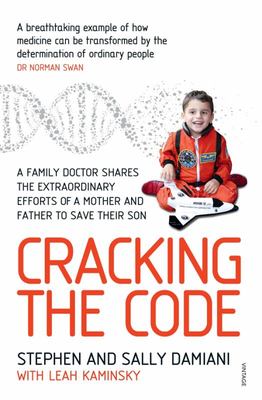 $34.99
AUD
Category: Family Health | Reading Level: General Adult
This story of a father's search to find a diagnosis, and ultimately a cure, for his son's mystery disease is an inspiration that has set the world of genetic medicine and research abuzz with the possibilities for the future. After Cracking the Code screened on Australian Story Stephen Damiani and his ex traordinary ordinary family, have been inundated with messages of support for Mission Massimo. Stephen has a background in construction economics and risk management. He teamed with geneticist Ryan Taft to map his family's genome in an attempt to discover the cause of his son's illness and in the process developed a diagnostic tool that will revolutionise diagnoses and treatments of diseases as complex and rare as Massimo's leukodystrophy to widespread diseases such as diabetes and cardiovascular disease. Previously, trying to find a specific gene mutation that might be responsible for a disease was a million times harder than finding a needle in a haystack. Stephen's suggestion that Ryan align the genomes, or DNA blueprints, of himself, his wife Sally as well as Massimo, to find any unique variations and thereby create a smaller haystack was previously untried. Stephen convinced Massimo's neurologist, Dr Rick Leventer at Melbourne's RCH, that it was just a case of technology, statistics, data, and money, but that it could be done. Once Taft was able to locate and isolate the specific genetic mutation of Massimo's DARS gene, the hunt was on to find other children with the same genetic mutation so that the diagnoses could be confirmed. With the help of Adeline Vanderver at the Washington DC-based Centre for Genetic Medicine and her Myelin Disorders Program they were able to locate several other children with the DARS mutation and have now moved on to the next phase of Mission Massimo, finding a cure. Cracking the Code is simultaneously a wonderful family memoir and the story of some mind-blowing discoveries in medicine. ...Show more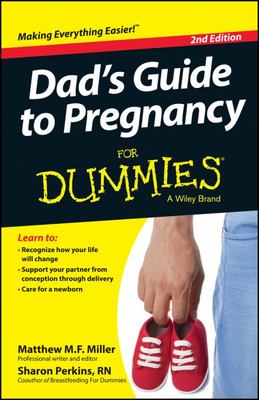 $23.95
AUD
Category: Family Health
Practical, hands-on information for fathers-to-be When it comes to pregnancy, dads' roles have changed so much in the past few decades that expectant fathers don't always know where to turn to for guidance and advice on this milestone event. Now they do Dad's Guide to Pregnancy For Dummies is packed wi th practical, straightforward information for fathers-to-be, covering all of the logistical, physical, and emotional aspects of pregnancy from dad's point of view. What to expect at doctor's visits Tips for being a supportive partner during pregnancy and preparing for fatherhood Advice on birth plans, labor and delivery, and the first days and weeks of a baby's life Packed with helpful information on the typical struggles and feelings expectant fathers face, Dad's Guide to Pregnancy For Dummies gives first-time fathers and veteran dads alike a wealth of useful information. ...Show more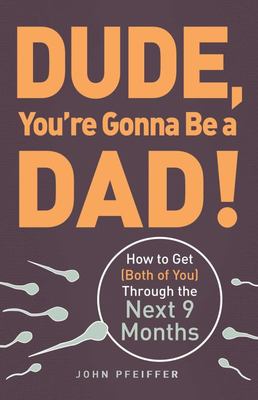 $22.99
AUD
Category: Family Health
There are approximately 3,712 ways for a man to look stupid during pregnancy - "Dude, You're Gonna Be a Dad" is here to help readers avoid all (most) of them. True, it's the women who do the heavy lifting between the stick turning blue and the delivery room, but that doesn't mean men can't find a way to screw things up. With informative and entertaining dad-to-dad-to-be advice, author John Pfeiffer makes sure expectant fathers aren't caught slacking. "Dude, You're Gonna Be a Dad" tells guys to man up and teaches them a thing or two on how to make the entire process go much more smoothly. After reading, they'll know what's going on, what they should be doing, and what mistakes to avoid, and she will be happy because her man is just so smart and cares so much about her and his soon-to-be stork-delivered boss. ...Show more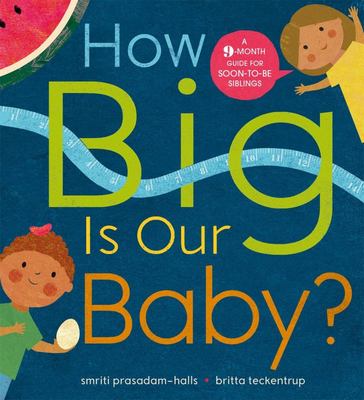 $15.99
AUD
Category: Family Health
When a new baby is on the way, siblings-to-be have lots of feelings and plenty of questions. But whether they're impatient, curious or a little worried, this friendly and reassuring guide explains each step of the pregnancy journey and helps little ones feel involved and excited. With a month-by-month a pproach that compares the size of the growing baby to something familiar to the young reader, such as a speck of sand at the seaside or an egg, readers also find out about how Baby is developing, from when the heart might first beat to when they'll be able to feel it kick. The book also includes information about how life might change once Baby arrives, and how exciting it will be to have a new baby brother or sister. ...Show more