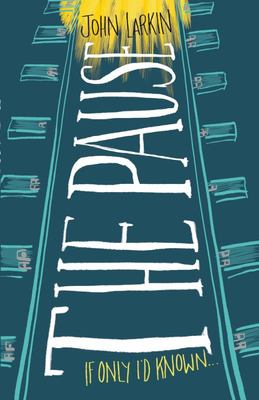 $19.99
AUD
Category: Fantasy
A hard-hitting story about mental health and living with depression and anxiety   I watch the train emerge from the tunnel. It will be quick. It will be efficient. It will be final.   Declan seems to have it all: a family that loves him, friends he's known for years, a beautiful girlfriend he would go to the ends of the earth for. But there's something in Declan's past that just won't go away, that pokes and scratches at his thoughts when he's at his most vulnerable. Declan feels as if nothing will take away that pain that he has buried deep inside for so long. So he makes the only decision he thinks he has left: the decision to end it all. Or does he? As the train approaches and Declan teeters at the edge of the platform, two versions of his life are revealed. In one, Declan watches as his body is destroyed and the lives of those who loved him unravel. In the other, Declan pauses before he jumps. And this makes all the difference. One moment. One pause. One whole new life. From author of The Shadow Girl, winner of the Victorian Premier's Literary Awards 2012 Prize for Writing for Young Adults, comes a breathtaking new novel that will make you reconsider the road you're traveling and the tracks you're leaving behind. ...Show more
$16.99
AUD
Category: Fantasy | Series: The\Cursebreaker Ser.
Grey has been revealed as the rightful prince of Emberfall. But the kingdom is crumbling fast, torn between his claim and that of the reigning Prince Rhen and Princess Harper. Newly crowned as Queen of the enemy kingdom Syhl Shallow, Lia Mara struggles to rule with a gentler hand than her mother. But as Grey moves closer to claiming the crown of Emberfall, both Harper and Lia Mara are forced to question where they stand o and how far they can follow the dictates of their hearts. Brigid Kemmerer's heart-pounding saga comes to a thrilling climax, as two kingdoms come closer and closer to conflict o and an old enemy resurfaces who could destroy them all.     ...Show more
$19.99
AUD
Category: Fantasy
A girl searches for a killer on an island where deadly sirens lurk just beneath the waves in this "twisty, atmospheric story that grips readers like a siren song" (Publishers Weekly, starred review). The sea holds many secrets.  Moira Alexander has always been fascinated by the deadly sirens who lurk along the shores of her island town. Even though their haunting songs can lure anyone to a swift and watery grave, she gets as close to them as she can, playing her violin on the edge of the enchanted sea. When a young boy is found dead on the beach, the islanders assume that he's one of the sirens' victims. Moira isn't so sure. Certain that someone has framed the boy's death as a siren attack, Moira convinces her childhood friend, the lighthouse keeper Jude Osric, to help her find the real killer, rekindling their friendship in the process. With townspeople itching to hunt the sirens down, and their own secrets threatening to unravel their fragile new alliance, Moira and Jude must race against time to stop the killer before it's too late--for humans and sirens alike. ...Show more
$18.99
AUD
Category: Fantasy | Series: The Maze Runner | Reading Level: very good
Perfect for fans of Divergent and The Hunger Games, this special movie tie-in edition of the first book in the #1 New York Times bestselling Maze Runner series, The Maze Runner, features an eight-page full-color insert with photos from the film. The Maze Runner movie and its sequel, Maze Runner: The Sco rch Trials, feature the star of MTV's Teen Wolf, Dylan O'Brien, as Thomas; Kaya Scodelario as Teresa; Aml Ameen as Alby; Will Poulter as Gally; and Thomas Brodie-Sangster as Newt And look for James Dashner's newest novels, The Eye of Minds and The Rule of Thoughts, the first two books in the Mortality Doctrine series.   If you ain't scared, you ain't human.   When Thomas wakes up in the lift, the only thing he can remember is his name. He's surrounded by strangers--boys whose memories are also gone.   Nice to meet ya, shank. Welcome to the Glade.   Outside the towering stone walls that surround the Glade is a limitless, ever-changing maze. It's the only way out--and no one's ever made it through alive.   Everything is going to change.   Then a girl arrives. The first girl ever. And the message she delivers is terrifying.   Remember. Survive. Run.   Praise for the Maze Runner series: A #1 New York Times Bestselling Series A USA Today Bestseller A Kirkus Reviews Best Teen Book of the Year An ALA-YASLA Best Fiction for Young Adults Book An ALA-YALSA Quick Pick   " A] mysterious survival saga that passionate fans describe as a fusion of Lord of the Flies, The Hunger Games, and Lost."--EW.com   "Wonderful action writing--fast-paced...but smart and well observed."--Newsday   " A] nail-biting must-read."--Seventeen.com   "Breathless, cinematic action."--Publishers Weekly   "Heart pounding to the very last moment."--Kirkus Reviews   "Exclamation-worthy."--Romantic Times   STAR] "James Dashner's illuminating prequel The Kill Order] will thrill fans of this Maze Runner series] and prove just as exciting for readers new to the series."--Shelf Awareness, Starred   "Take a deep breath before you start any James Dashner book."-Deseret News ...Show more
$24.99
AUD
Category: Fantasy
Here at Zalindov, the only person you can trust is yourself. Seventeen-year-old Kiva Meridan is a survivor. For ten years, she has worked as the healer in the notorious death prison, Zalindov, making herself indispensable. Kept afloat by messages of hope from her family, Kiva has one goal and one goal only: stay alive. Then one day the infamous Rebel Queen arrives at the prison on death's door and Kiva receives a new message: Don't let her die. We are coming. The queen is sentenced to the Trial by Ordeal: a series of elemental challenges against the torments of air, fire, water, and earth, assigned to only the most dangerous of criminals. Aware the sickly queen has little chance of making it through the Trials alive, Kiva volunteers to take her place. If she succeeds, both she and the queen will be granted their freedom. But no one has ever survived. And with an incurable plague sweeping Zalindov, a mysterious new inmate fighting for Kiva's heart, and a prison rebellion brewing, Kiva can't escape the terrible feeling that her trials have only just begun. From bestselling Australian author Lynette Noni comes a masterful and action-packed YA fantasy perfect for fans of Sarah J. Maas and Sabaa Tahir.   ...Show more
$16.99
AUD
Category: Fantasy
Witch Child is both astounding and brilliant. It is written in the form of a journal, kept by a fourteen-year-old girl in the 1650s and hidden for centuries in a quilt, until finally falling loose when the quilt is being cleaned. Mary sees her grandmother, the woman who brought her up, executed as a wit ch and she knows that the healing skills and abilities that saw her grandmother condemned may well be her own undoing. So Mary runs away and joins a group of pilgrims travelling to the New World. When she eventually arrives in Massachusetts, Mary discovers that old superstitions die hard and soon she, like her grandmother, is the victim of ignorance and stupidity, and once more finds herself having to make important choices to ensure her survival. With a vividly evoked setting and characters skilfully and patiently drawn, this is a powerful literary achievement that is utterly engrossing from start to finish. ...Show more
$19.99
AUD
Category: Fantasy | Series: A Court of Thorns and Roses
Feyre survived Amarantha's clutches to return to the Spring Court o but at a steep cost. Though she now possesses the powers of the High Fae, her heart remains human, and it can't forget the terrible deeds she performed to save Tamlin's people. Nor has Feyre forgotten her bargain with Rhysand, the mesm erising High Lord of the feared Night Court. As Feyre navigates his dark web of political games and tantalising promises, a greater evil looms o and she might be key to stopping it. But only if she can step into her growing power, heal her fractured soul and have the courage to shape her own future o and the future of a world cloven in two. Sarah J. Maas is a global #1 bestselling author. Her books have sold more than nine million copies and been translated into 37 languages. Discover the sweeping romantic fantasy for yourself. ...Show more
$19.99
AUD
Category: Fantasy | Series: A Court of Thorns and Roses
THE INSTANTNEW YORK TIMESBESTSELLER Perfect for fans of Kristin Cashore and George R.R. Martin, this first book in a sexy and action-packed new series is impossible to put down! When nineteen-year-old huntress Feyre kills a wolf in the woods, a beast-like creature arrives to demand retribution for it. Dragged to a treacherous magical land she only knows about from legends, Feyre discovers that her captor is not an animal, but Tamlin--one of the lethal, immortal faeries who once ruled their world. As she dwells on his estate, her feelings for Tamlin transform from icy hostility into a fiery passion that burns through every lie and warning she's been told about the beautiful, dangerous world of the Fae. But an ancient, wicked shadow over the faerie lands is growing, and Feyre must find a way to stop it . . . or doom Tamlin--and his world--forever. ...Show more
$19.99
AUD
Category: Fantasy | Series: A Court of Thorns and Roses
Feyre has returned to the Spring Court, determined to gather information on Tamlin's manoeuvrings and the invading king threatening to bring her land to its knees. But to do so she must play a deadly game of deceit o and one slip may spell doom not only for Feyre, but for her world as well. As war bears down upon them all, Feyre must decide who to trust amongst the dazzling and lethal High Lords and hunt for allies in unexpected places. And her heart will face the ultimate test as she and her mate are forced to question whether they can truly trust each other. Sarah J. Maas is a global #1 bestselling author. Her books have sold more than nine million copies and been translated into 37 languages. Discover the sweeping romantic fantasy for yourself. ...Show more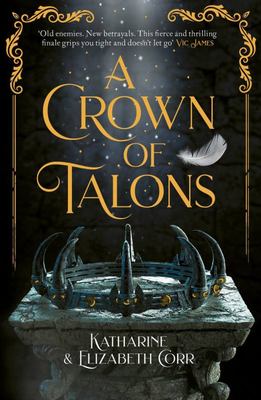 $19.99
AUD
Category: Fantasy
From the authors of A THRONE OF SWANS comes the second in a fierce and soaring fantasy duology. Fight or flight . . . or both? Three months after Aderyn's coronation the court is celebrating the Solstice, but Aderyn is preoccupied by Lucien's continuing hostility. The celebrations are interrupted by the arrival of nobles who have escaped from the neighbouring country of Celonia - the flightless have risen up and overthrown their rulers. The world is changing. As people begin to question whether Aderyn and Aron are strong enough to rule, there is an attempted assassination on Aderyn's life. Siegfried and Tallis have made their move - they have formed an army, declared war and will take the throne, by any means necessary. Aderyn must fly to uncharted territories and risk the lives of everyone she loves, to defeat her enemies, secure her throne and unite her people. Epic, dangerous and impossible to put down, this finale takes you on a soaring journey through grief, strength and determination to fight for what is right, what you love and what is yours. ...Show more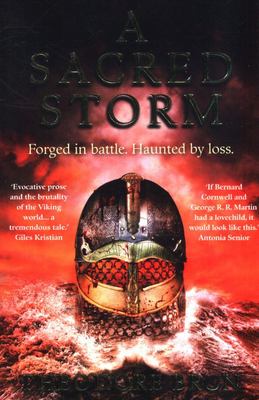 $19.99
AUD
Category: Fantasy | Series: The\Wanderer Chronicles Ser.
Book II of the Wanderer Chronicles 'A masterly debut... If Bernard Cornwall and George RR Martin had a lovechild, it would look like A Mighty Dawn. I devoured it late into the night, and eagerly await the sequel.' -- Antonia Senior on A Mighty Dawn Forged in fire. Bound by honour. Haunted by loss. 8t h Century Sweden: Erlan Aurvandil, a Viking outlander, has pledged his sword to Sviggar Ivarsson, King of the Sveärs. But violence is stirring in the borderlands. As the fires of an ancient feud are reignited, Erlan is bound by honour and oath to stand with King Sviggar. But, unbeknownst to the old King his daughter, Princess Lilla, has fallen under Erlan's spell. As the armies gather Erlan and Lilla must choose between their duty to Sviggar and their love for each other. Blooded young, betrayed often, Erlan is no stranger to battle. And hidden in the shadows, there are always those determined to bring about the maelstrom of war... ...Show more
$19.99
AUD
Category: Fantasy | Series: Divergent
What if your whole world was a lie? The thrillingly dark conclusion to the No. 1 New York Times bestselling DIVERGENT trilogy, now available in paperback. DIVERGENT – a major motion picture series. What if a single revelation – like a single choice – changed everything? What if love and loyalty made you do things you never expected? The faction-based society that Tris Prior once believed in is shattered – fractured by violence and power struggles and scarred by loss and betrayal. So when offered a chance to explore the world past the limits she's known, Tris is ready. Perhaps beyond the fence, she and Tobias will find a simple new life together, free from complicated lies, tangled loyalties, and painful memories. But Tris's new reality is even more alarming than the one she left behind. Old discoveries are quickly rendered meaningless. Explosive new truths change the hearts of those she loves. And once again, Tris must battle to comprehend the complexities of human nature – and of herself – while facing impossible choices about courage, allegiance, sacrifice and love. Told from a riveting dual perspective, Allegiant, by #1 New York Times best-selling author Veronica Roth, brings the Divergent series to a powerful conclusion while revealing the secrets of the dystopian world that has captivated millions of readers in Divergent and Insurgent. ...Show more