Lore
by Alexandra Bracken
$19.99
AUD
Category: Fantasy
From the #1 New York Times best-selling author of The Darkest Minds comes a sweepingly ambitious, high-octane tale of power, destiny, love and redemption. HER NAME WILL BE LEGEND Every seven years, the Agon begins. As punishment for a past rebellion, nine Greek gods are forced to walk the earth as morta ls, hunted by the descendants of ancient bloodlines, all eager to kill a god and seize their divine power and immortality. Long ago, Lore Perseous fled that brutal world in the wake of her family's sadistic murder by a rival line, turning her back on the hunt's promises of eternal glory. For years she's pushed away any thought of revenge against the man--now a god--responsible for their deaths. Yet as the next hunt dawns over New York City, two participants seek out her help: Castor, a childhood friend of Lore believed long dead, and a gravely wounded Athena, among the last of the original gods. The goddess offers an alliance against their mutual enemy and, at last, a way for Lore to leave the Agon behind forever. But Lore's decision to bind her fate to Athena's and rejoin the hunt will come at a deadly cost--and still may not be enough to stop the rise of a new god with the power to bring humanity to its knees. ...Show more
$16.99
AUD
Category: Fantasy | Series: The\Iron Fey Ser.
Enter a fantastical world of dangerous faeries, wicked princes and one half-human girl who discovers her entire life is a lie. This special edition of The Iron Queen includes the bonus novella Summer's Crossing and an exclusive excerpt from the new Iron Fey book, The Iron Raven. A storm is approaching, an army of Iron fey that will drag me back, kicking and screaming. Drag me away from the banished prince who's sworn to stand by my side. Drag me into the core of a conflict so powerful I'm not sure anyone can survive it.Meghan Chase thought her time with the fey was over, that the sacrifices she had to make were done. But war is brewing as another Iron King rises to destroy the courts of Faery and corrupt the Nevernever forever. The age-old rivalry of the Summer and Winter courts must be put aside as the rulers prepare to face their mutual enemy…and Meghan must step once more into the fray and finally learn the secret destiny that has been hers to claim all along. But first, she must make one final, heartbreaking sacrifice. ...Show more
$22.99
AUD
Category: Fantasy | Series: The\Tide Child Trilogy Ser.
'Swashbuckling awesomeness . . . a definite winner' John Gwynne, author of Malice A brilliantly imagined saga of honour, glory and warfare, Call of the Bone Ships is the captivating epic fantasy sequel to RJ Barker's The Bone Ships. Dragons have returned to the Hundred Isles. But their return heralds only war and destruction. When a horde of dying slaves are discovered in the bowels of a ship, Shipwife Meas and the crew of the Tide Child find themselves drawn into a vicious plot that will leave them questioning their loyalties and fighting for their lives. ...Show more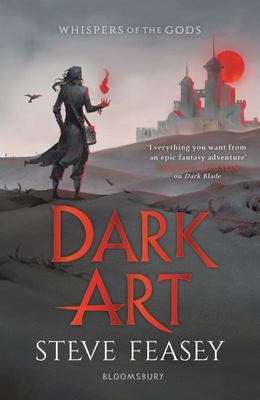 $15.99
AUD
Category: Fantasy | Series: Whispers of the Gods Ser.
The second book in the sweeping epic fantasy series Whispers of the Gods, perfect for fans of the Summoner trilogy by Taran Matharu and Shadow and Bone by Leigh Bardugo WHEN DESTINIES COLLIDE, WHO WILL EMERGE VICTORIOUS? Lann is hunting monsters. It's his destiny as bearer of the Dreadblade. But Lann wo uld rather hunt down Kelewulf, the young necromancer who released them into the world. Consumed by his aunt's death, he can think of nothing but revenge. Across a dark sea, Kelewulf is mastering magic. He has persuaded the High Priestess of Hasz to tutor him. But he's hiding a more dangerous goal- finding the heart of a god. With this terrible object in hand, he'll return darkness to the world forever Lann and Kelewulf know their fates are entwined. When they finally meet, what will prevail? Spells or steel? Vengeance or mercy? Only the gods can guess. ...Show more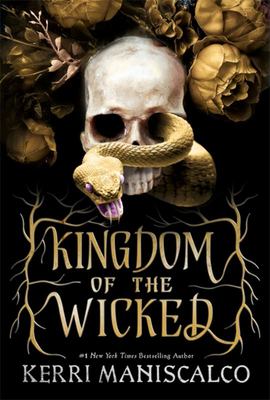 $19.99
AUD
Category: Fantasy
From the #1 New York Times and USA Today bestselling author of the Stalking Jack the Ripper series comes a new blockbuster series...   Two sisters. One brutal murder.   A quest for vengeance that will unleash Hell itself...   And an intoxicating romance.   Emilia and her twin sister Vittoria a re streghe - witches who live secretly among humans, avoiding notice and persecution. One night, Vittoria misses dinner service at the family's renowned Sicilian restaurant. Emilia soon finds the body of her beloved twin...desecrated beyond belief. Devastated, Emilia sets out to find her sister's killer and to seek vengeance at any cost-even if it means using dark magic that's been long forbidden.   Then Emilia meets Wrath, one of the Wicked-princes of Hell she has been warned against in tales since she was a child. Wrath claims to be on Emilia's side, tasked by his master with solving the series of women's murders on the island. But when it comes to the Wicked, nothing is at is seems... ...Show more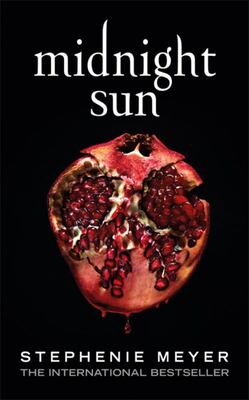 $32.99
AUD
Category: Fantasy
Number one bestselling author Stephenie Meyer makes a triumphant return to the world of Twilight with this highly-anticipated companion; the iconic love story of Bella and Edward told from the vampire's point of view. When Edward Cullen and Bella Swan met in Twilight, an iconic love story was born. But until now, fans have heard only Bella's side of the story. At last, readers can experience Edward's version in the long-awaited companion novel, MIDNIGHT SUN.This unforgettable tale as told through Edward's eyes takes on a new and decidedly dark twist. Meeting Bella is both the most unnerving and intriguing event he has experienced in all his years as a vampire. As we learn more fascinating details about Edward's past and the complexity of his inner thoughts, we understand why this is the defining struggle of his life. How can he justify following his heart if it means leading Bella into danger? In MIDNIGHT SUN, Stephenie Meyer transports us back to a world that has captivated millions of readers and brings us an epic novel about the profound pleasures and devastating consequences of immortal love. ...Show more
$19.99
AUD
Category: Fantasy | Series: The\Burning Days Ser.
We hunt to live. We do not live to hunt. The River People and the Mountain People have survived for another season. But at what cost? Pandora has returned to her village. She is haunted both by her failure to bring her friend home and the vision she has seen of the last days, The Burning, when creatures swarmed the city. How did these monsters come into being in the first place? And are the last remnants of humanity really safe from them? Whilst Pan now knows how to shoot an arrow, she still does not know the shape of her own heart and the river stone remains in pieces… ...Show more
$99.99
AUD
Category: Fantasy | Series: The Hunger Games
In the ruins of a place once known as North America lies the nation of Panem, a shining Capitol surrounded by twelve outlying districts. The Capitol keeps the districts in line by forcing them all to send one boy and one girl between the ages of twelve and eighteen to participate in the annual Hunger Ga mes, a fight to the death on live TV, and the odds are against all who play. With all four of Suzanne Collinss Hunger Games novels in one boxed set, you can step into the world of Panem with the 10th annual Hunger Games, and continue all the way to the electrifying conclusion.   ...Show more
$24.99
AUD
Category: Fantasy | Reading Level: very good
From the bestselling author of Angel Mage, this new fantasy adventure set in 1980s London follows one girl's quest to find her father, leading her to a secret society of magical fighting booksellers who police the mythical Old World when it disastrously intrudes into the modern world. Eighteen-year-old art student Susan Arkshaw arrives in London in search of her father. But before she can question crime boss Frank Thringley he's turned to dust by the prick of a silver hatpin in the hands of the outrageously attractive Merlin. Merlin is one of the youngest members of a secret society of booksellers with magical powers who police the mythic Old World wherever it impinges on the New World - in addition to running several bookshops, of course! Merlin also has a quest of his own: to find the Old World entity who arranged the murder of his mother. Their investigations attract attention from enemies of the Old and New Worlds. Soon they become involved in an even more urgent task to recover the grail that is the source of the left-handed booksellers' power, before it is used to destroy the booksellers and rouse the hordes of the mythic past. As the search for the grail becomes strangely intertwined with both their quests, they start to wonder... Is Susan's long-lost father a bookseller, or something altogether more mysterious? ...Show more
$16.99
AUD
Category: Fantasy
Witch Child is both astounding and brilliant. It is written in the form of a journal, kept by a fourteen-year-old girl in the 1650s and hidden for centuries in a quilt, until finally falling loose when the quilt is being cleaned. Mary sees her grandmother, the woman who brought her up, executed as a wit ch and she knows that the healing skills and abilities that saw her grandmother condemned may well be her own undoing. So Mary runs away and joins a group of pilgrims travelling to the New World. When she eventually arrives in Massachusetts, Mary discovers that old superstitions die hard and soon she, like her grandmother, is the victim of ignorance and stupidity, and once more finds herself having to make important choices to ensure her survival. With a vividly evoked setting and characters skilfully and patiently drawn, this is a powerful literary achievement that is utterly engrossing from start to finish. ...Show more
$19.99
AUD
Category: Fantasy | Series: A Court of Thorns and Roses
Feyre survived Amarantha's clutches to return to the Spring Court o but at a steep cost. Though she now possesses the powers of the High Fae, her heart remains human, and it can't forget the terrible deeds she performed to save Tamlin's people. Nor has Feyre forgotten her bargain with Rhysand, the mesm erising High Lord of the feared Night Court. As Feyre navigates his dark web of political games and tantalising promises, a greater evil looms o and she might be key to stopping it. But only if she can step into her growing power, heal her fractured soul and have the courage to shape her own future o and the future of a world cloven in two. Sarah J. Maas is a global #1 bestselling author. Her books have sold more than nine million copies and been translated into 37 languages. Discover the sweeping romantic fantasy for yourself. ...Show more
$19.99
AUD
Category: Fantasy | Series: A Court of Thorns and Roses
Feyre has returned to the Spring Court, determined to gather information on Tamlin's manoeuvrings and the invading king threatening to bring her land to its knees. But to do so she must play a deadly game of deceit o and one slip may spell doom not only for Feyre, but for her world as well. As war bears down upon them all, Feyre must decide who to trust amongst the dazzling and lethal High Lords and hunt for allies in unexpected places. And her heart will face the ultimate test as she and her mate are forced to question whether they can truly trust each other. Sarah J. Maas is a global #1 bestselling author. Her books have sold more than nine million copies and been translated into 37 languages. Discover the sweeping romantic fantasy for yourself. ...Show more