$39.95
AUD
Category: Fiction
A century ago Australia was home to 10 billion rabbits, thriving in their adopted home. Storyteller Bruce Munday finds the rabbit saga irresistible - the naive hopes of the early settlers, the frustration, environmental damage, cost to agriculture, dreams shattered, and the lessons learned and ignored. Those Wild Rabbits highlights not only the damage done but also Australia's missed opportunities for real rabbit control. It recognises the bush's paradoxical love affair with an animal that was at one time a significant rural industry and is still recalled with nostalgia. More importantly, it offers hope for a brighter future, making the case for continued research to drive the next rabbit-control miracle, because rabbit plagues of the past will become the future unless we capture the history and embrace the lessons. ...Show more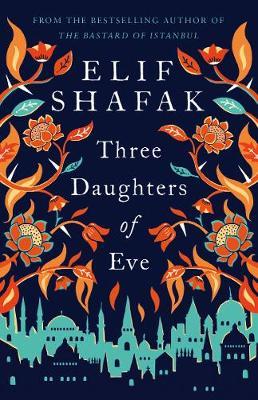 $32.99
AUD
Category: Fiction
Peri, a wealthy Turkish housewife, is on her way to a dinner party at a seaside mansion in Istanbul when a beggar snatches her handbag. As she wrestles to get it back, a photograph falls to the ground - an old polaroid of three young women and their university professor. A relic from a past - and a love - Peri had tried desperately to forget. The photograph takes Peri back to Oxford University, as an eighteen year old sent abroad for the first time. To her dazzling, rebellious Professor and his life-changing course on God. To her home with her two best friends, Shirin and Mona, and their arguments about Islam and femininity. And finally, to the scandal that tore them all apart. ...Show more
$19.95
AUD
Category: Fiction
At once humorous and dramatic, Three Dollars is about Eddie, an honest, compassionate man who finds himself, at the age of 38, with a wife, a child and three dollars. How did he get that way? And who is Amanda? He cared about people; he was, Amanda notwithstanding, a good husband, father and son. At any other time the world would have smiled on him. But this was the nineties and the world valued other things. Three Dollars chronicles the present breach of the social contract and its effect on a home near you. It is a brilliantly deft portrait of a man attempting to retain his humanity, his family and his sense of humour in grim and pitiless times: times of downsizing, outsourcing and privatising. It is about the legacy of Thatcherism and its effects on people and their relationships. ...Show more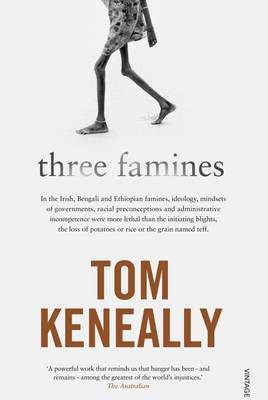 $19.95
AUD
Category: Australian Fiction
This is the story of three great famines. The first is an Gorta Mor, the great hunger of Ireland, which began in 1846 and whose end-date is a matter of debate. The second is the less well-known but more deadly famine that struck Bengal in 1943. The third is the Ethiopian famine, which first sprung up in lethal form in the 1970s under Emperor Haile Selassie and then again under the brutal dictator Mengistu in the 1980s. Keneally himself visited Eritrea in 1984 to see the effects of this grave event. In those who suffered these famines; in those who denied their suffering; in those who propounded theories to excuse it; in those who - against the wishes of each government - told the world what was happening; and in those who tried to relieve it, there is a remarkable continuity of impulse and experience and dilemma. Though these famines are diverse, they are in many ways as similar as if they were related by DNA, or a malignant force of fallibility. Tom Keneally shares these three shocking histories with his customary penetrating wisdom, and he presents a controversial theory in his utterly compelling narrative: in all three famines, ideology, mindsets of governments, racial preconceptions and administrative incompetence were, ultimately, more lethal than the initiating blights, the loss of potatoes or rice or the grain named teff. ...Show more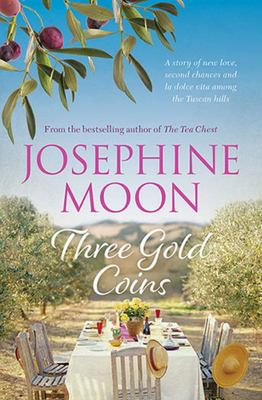 $29.99
AUD
Category: Fiction
'A gorgeously evocative family drama that takes you from sunny Australia to the beautiful Tuscan countryside - I couldn't put it down!' - Paige Toon One coin for love, one for marriage, one to return to Rome. Two days ago, Lara Foxleigh tossed three gold coins into the Trevi Fountain. Now, she is cari ng for a cranky old man and living in a picturesque villa, half a world away from her home and the concerns of her loving but cloying family. Soon, it seems as if those wishes she made in Rome just might be coming true, and she may even be able to help heal a fifteen-year-old tragedy. Until Lara's past threatens to destroy everything she loves... Three Gold Coins is a masterfully written celebration of food, family, triumph over adversity, and love - a deliciously imperfect life. ...Show more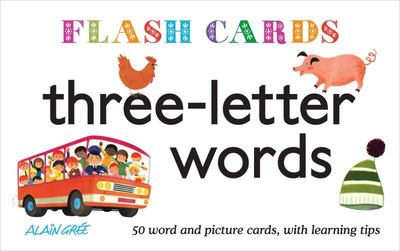 $12.99
AUD
Category: Fiction | Series: Flash Cards
The laminated flashcards in this pack are ideal for teachers, parents and carers to teach common CVC words to children aged 4+. Each card has a single word in clear, easy-to-read text accompanied by a delightful illustration by Alain Gree. Notes are included with handy suggestions for games and activiti es with the cards. ...Show more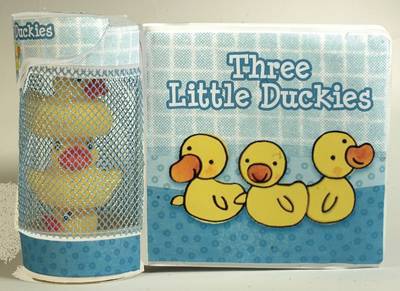 $16.99
AUD
Category: Fiction | Series: Ibaby
Three adorable little rubber duckies stored in an attached mesh tube accompany this bath book. Babies can play with the duckies while they learn to count along with the story. Full color.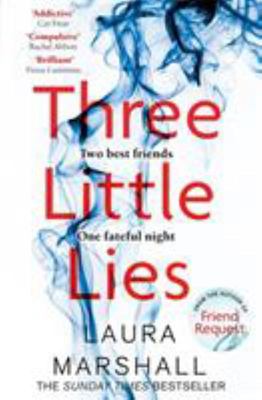 $29.99
AUD
Category: Fiction
There's no such thing as a little lie . . . **** When Sasha North comes into Ellen's life, Ellen falls under her spell. As Ellen is welcomed into Sasha's family, she doesn't see the darkness that lies beneath their bohemian lifestyle. Not until a brutal attack changes all their lives forever. Ten yea rs later, Ellen and Sasha share a flat in London, still bound together by that night. When Sasha disappears, Ellen fears the worst. The police won't take her seriously, but the events of the past give Ellen good reason to be frightened. What really happened that night? Who is telling the whole truth? These are the questions Ellen must confront when searching for her friend. But someone knows Ellen is looking. And they don't want the answers coming out . . . ...Show more
$15.99
AUD
Category: Fiction | Series: Penguin Classics Ser.
Martyrs to hypochondria and general seediness, J. and his friends George and Harris decide that a jaunt up the Thames would suit them to a 'T'. But when they set off, they can hardly predict the troubles that lie ahead with tow-ropes, unreliable weather-forecasts and tins of pineapple chunks - not to me ntion the devastation left in the wake of J.'s small fox-terrier Montmorency. Three Men in a Boat was an instant success when it appeared in 1889, and, with its benign escapism, authorial discursions and wonderful evocation of the late-Victorian 'clerking classes', it hilariously captured the spirit of its age. In his introduction, Jeremy Lewis examines Jerome K. Jerome's life and times, and the changing world of Victorian England he depicts - from the rise of a new mass-culture of tabloids and bestselling novels to crazes for daytripping and bicycling. ...Show more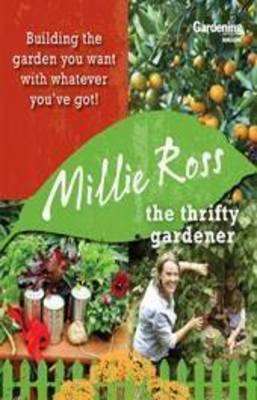 $35.00
AUD
Category: Fiction
'Never forget, plants want to live. They will work with you!' 'This book is about igniting the skills and knowledge you already have but may not realise.' - Millie Ross, THE THRIFTY GARDENER Whether you own a tiny courtyard or a massive suburban tract, Millie will show you how to use garden wisdom to: assess your site, microclimate and soil conditions & make a plan develop a design style, from industrial oasis to nanna chic, renters' 'mobile' garden to edible ornamentals build paths, fences, walls, fireplaces, ponds and other structures grow plants in raised and self-watering beds, hydroponically, and in containers and pots make planting schemes for all kinds of plants -- indoor and outdoor, shade and sun, native and exotic -- and produce plants from seeds and cuttings or by propagation, pollination and grafting maintain, irrigate, feed, prune, mulch, compost and weed your garden and eliminate pests grow a successful fruit, vegetable & herb garden for next to nothing. ...Show more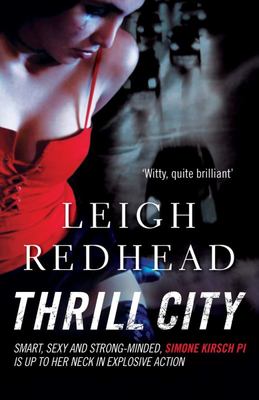 $22.99
AUD
Category: Fiction | Series: Simone Kirsch Ser.
Smart, sexy, and strong-minded Simone Kirsch, ex-stripper and PI, returns in her fourth adventure, and she's up to her neck in lethal fun and games on the writers' festival circuit Bad girl sleuth Simone Kirsch is back in business—and before she has time to crack a bottle of cheap champagne to celebrate the opening of her very own detective agency, she's back in danger. It all starts off quite innocently, when bestselling crime novelist Nick Austin wants to follow her around for a few days as background research for his next novel. But the day after he, his ex-wife, and her new lover all appear on the same panel at a writers festival, his ex-wife is found brutally murdered and Nick disappears, leaving Simone with more trouble than she can handle. While she can take murderous bikers, desperate publishers, poetry slams, and a crystal meth–addicted psycho killer with literary ambitions in stride, Simone is also juggling her very pregnant and possibly hormonally unbalanced best friend, Chloe; her ongoing attraction to ex-cop Alex; and her boyfriend, Sean, who wants her to give up her agency and move to Vietnam. All in all, life is complicated—not to mention the fact that she's facing the toughest, most dangerous case of her career. ...Show more
Thrive
by Arianna Huffington
$19.99
AUD
Category: Fiction | Reading Level: very good
In Thrive, Arianna Huffington, the co-founder and editor-in-chief of the Huffington Post and one of the most influential women in the world, has written a passionate call to arms, looking to redefine what it means to be successful in today's world. She likens our drive for money and power to two legs of a three-legged stool. It may hold us up temporarily, but sooner or later we're going to topple over. We need a third leg - a Third Metric for defining success - in order to live a healthy, productive, and meaningful life. In this deeply personal book, Arianna talks candidly about her own challenges with managing time and prioritising the demands of a career and two daughters. Drawing on the latest groundbreaking research and scientific findings in the fields of psychology, sports, sleep and physiology that show the profound and transformative effects of meditation, mindfulness, unplugging and giving, Arianna shows us the way to a revolution in our culture, our thinking, our workplaces, and our lives. ...Show more