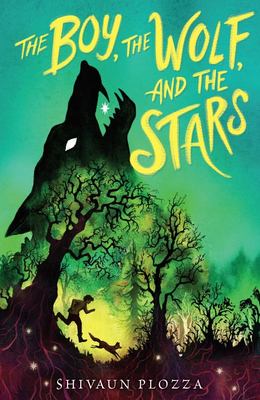 $16.99
AUD
Category: Fiction
Every night Ulv is cloaked in total Darkness. Twelve hours ruled by the ravenous, clawing Dark Creatures, beasts made of shadow and evil. Young Bo is charged with a monumental task- freeing the land of its curse by returning the Stars to the sky. He must find three magical keys spread across the land - keys that will unlock the cage holding the wolf who ate the Stars. But there's another motive, beyond saving Ulv. If Bo releases the Stars, he can make a wish of his own and maybe find the mother who left him behind . . . ...Show more
$14.99
AUD
Category: Fiction
Aster attends a school for gifted kids, but she doesnt think shes special at all. If she was, her mother wouldnt have left. And if she isnt careful, everyone else will leave her too. Each day Aster must do a good, right thinga challenge she sets herself, to make someone elses life better. Nobody can kno w about her things, because then they wont count. And if she doesnt do them, she knows everything will go wrong. Then she meets Xavier. He wears princess pajamas and has his own kind of special missions to make life better. When they do these missions together, Aster feels freebut if she stops doing her good, right things will everything fall apart? ...Show more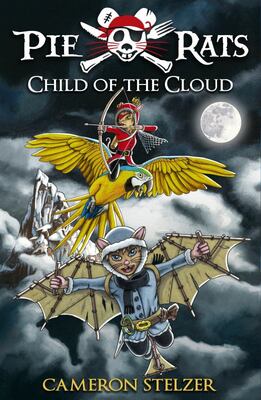 $16.95
AUD
Category: Fiction | Series: Pie Rats Ser.
Book 5 in the internationally award-winning Pie Rat series by Cameron Stelzer. Deep in the heart of Aladrya stands a mighty mountain. Rising high above the clouds, its rocky crags and windswept cliffs are home to four species of birds. With only three days left until the full moon feast, Whisker's missi on to find his sister hangs in the balance. Even if he can reach the mountain alive, he still has to outwit and out-fly the dreaded birds of prey. ...Show more
$16.99
AUD
Category: Fiction
When Clio's town in Bronze Age Crete is threatened by seafaring raiders, she faces the greatest sacrifice of all. Can Clio, her herd of horses and a new young friend find a way to change their destinies? Another wonderfully engaging historical middle fiction adventure from the author of Dragonfly Song a nd Nim's Island.   If she had stayed to load the kiln as she should have, she'd never have seen the ship. Mama said the ship still would have been there, so everything had to happen the way it did. But that's not true. Clio saw it, and the world changed.When a raiders' ship appears off the coast, the goddess demands an unthinkable price to save the town - and Clio's grandmother creates a sacred statue to save Clio's life.But Clio is torn between the demands of guarding the statue and caring for her beloved horses. Disabled in an accident, she must try to put aside her own grief at no longer being able to ride - and in the process, save a friend's life and stop a war.Rippling with emotion and drama, war and resistance, fear and determination, this novel is a brilliant companion to the highly acclaimed Dragonfly Song and Swallow's Dance. ...Show more
$16.99
AUD
Category: Fiction
'Biddy, I'm sorry, we're going to have to leave her.' 'What?' Biddy struggled out of the quicksand. 'You can't leave her! The tide's coming in. She'll drown!' But the pony is trapped and Biddy is forced to go on without her. Next day the only signs of Bella are hoofprints in the sand with small footp rints and the paw marks of a dog. Who could be so small and be alone on this remote beach? Biddy's search takes her into wild, secret country where she discovers the truth about a mysterious disappearance that happened many years ago. Alison Lester's picture books are loved by families all around the world. In this timeless Australian children's classic, she proves herself as a born storyteller. ...Show more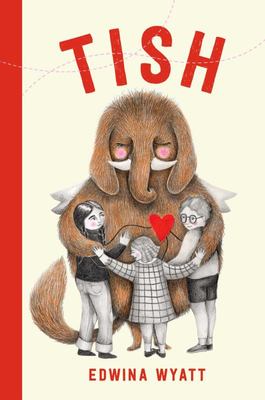 Tish
by EDWINA WYATT
$19.99
AUD
Category: Fiction
Tish is the story of a lovable imaginary friend who is looking for his place in the world and finds it through his companionship with three different children who need him. It's a story of friendship, goodbyes and longing, and a tale of having the confidence to believe.
$16.95
AUD
Category: Fiction | Series: Pie Rats
Whisker is a Pie Rat apprentice on the treasure hunt of a lifetime. With the Forgotten Map and the King's Key safely in his grasp, Whisker joins the ratbag crew of the Apple Pie on their voyage to the mysterious Island of Destiny.Armed with scissor swords, flying pies and barrels of gravy, the Pie Rats must first pass through the Treacherous Sea where untold dangers lurk beneath the waves. ...Show more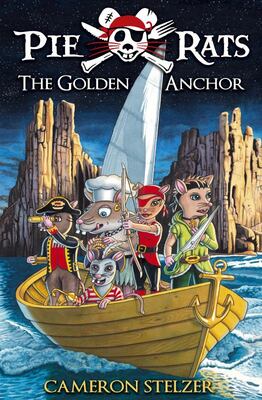 $16.95
AUD
Category: Fiction | Series: Pie Rats Ser.
Around Whisker's neck hangs a tiny golden pendant - a symbol of hope and a reminder of his family. Passed down from generation to generation, the golden anchor is much more than just a lucky charm. It may be Whisker's final hope of saving his parents. The thrilling sixth book in the award-winning serie s. ...Show more
$16.95
AUD
Category: Fiction | Series: Pie Rats
Every four years, the greatest pirate crews on the seven seas gather for an epic tournament of strength and skill.In the Pirate Cup, there is no silver and no bronze, only gold, gold, gold for the winning team, and the legendary Trophy of Champions.As an official entrant, Whisker has more on his mind th an victory. He is on the trail of a fox in a black trench coat - and an answer... ...Show more
$19.99
AUD
Category: Fiction | Series: Impostors
Deception. Risk. Betrayal. Redemption. Master storyteller Scott Westerfeld is at the top of his game, and back to his most famous realm. A New York Times bestseller. Frey and Rafi are inseparable . . . two edges of the same knife. But only one of them is ever seen in public. Frey is Rafi's twin sister -and her body double. Their powerful father has many enemies, and the world has grown dangerous as the old order falls apart. So while Rafi was raised to be the perfect daughter, Frey has been taught to kill. Her only purpose is to protect her sister, to sacrifice herself for Rafi if she must. When her father sends Frey in Rafi's place as collateral in a precarious deal, she becomes the perfect impostor. But Col, the son of a rival leader, is getting close enough to spot the killer inside her . . . . ...Show more
$16.95
AUD
Category: Fiction | Series: Pie Rats
Whisker is a Pie Rat apprentice with an appetite for danger and a flair for lucky escapes. He goes from one catastrophe to the next quicker than the time it takes to raise a pair of giant underpants up the mast!With the mysterious Forgotten Map in his possession, Whisker embarks on the next stage of his quest to find the missing key. Together with his friends, Ruby Rat and Hook Hand Horace, Whisker must overcome a host of jungle dangers and outsmart the deadliest enemies in his attempt to claim the key. ...Show more
$16.95
AUD
Category: Fiction | Series: Pie Rats
Whisker is a cyclone-surviving circus rat with a troublesome tail and a boat load of luck. When a strange ship pulls him out of the ocean, Whisker's new life as a Pie Rat apprentice begins.Welcome aboard the good ship Apple Pie - a peculiar pastry-inspired ship where cannons shoot mouldy pies, coloured pencils are used as peg-legs and the champion swords-rat fights with two scarlet scissor swords. ...Show more