$65.00
AUD
Category: Food & Cooking
A celebration of Australian cuisine like never before - 350 recipes showcasing the rich diversity of its landscapes and its people. Australia is a true melting pot of cultures and this is reflected in its cooking. As an island of indigenous peoples alongside a global panoply of immigrants with differen t culinary influences and traditions, its foodways are ripe for exploration. As well as the regional flora and fauna that make up bush tucker, there are dishes from all over the world that have been adopted and adapted to become Australia's own - making this recipe collection relevant to home cooks everywhere. ...Show more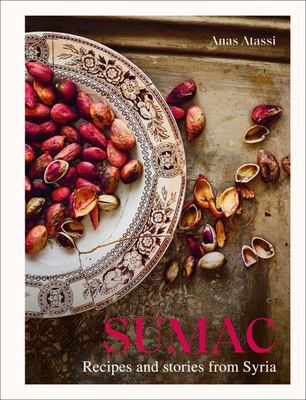 $49.99
AUD
Category: Food & Cooking
The Syrian kitchen, shaped by influences from neighboring countries, has deep historical roots and evolved to perfection over thousands of years. Sumac is filled with traditional and contemporary Syrian recipes that were inspired by personal stories. The gorgeous photography illustrates how beautiful th is country was and still is, and family photographs add depth to the author's history. Each chapter is filled with the author's memories of family celebrations and the country that inspired the book. He tells stories of traditional weekend breakfasts in his grandmother's garden and of the mezze his mother cooked for family gatherings. There are memories of the rich aromatic flavors of the Syrian kitchen where fragrant spices like the lemony and deep red sumac are prized ingredients. In the author's words: "With this book, I hope to build a bridge between Syrian culture and the rest of the world, with food the common denominator. But even more, I hope that Sumac will present a positive image of my country, in spite of all the unfortunate events now taking place in Syria." Over eighty recipes, inspired by the author's family recipes and his travels Beautifully photographed by Rania Kataf, who shot Humans of Damascus For anybody curious about a country so often in the news headlines but so difficult to visit as a tourist   ...Show more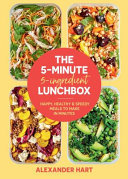 $35.00
AUD
Category: Food & Cooking
A treasure trove of vegetarian recipes from passionate home cook Fofi Gourlas, ranging from traditional Greek meze to soups, salads, vegetables and greens, pasta, pies and tarts, as well as traditional Greek biscuits and sweets, cakes and desserts.
$35.00
AUD
Category: Food & Cooking
NEW COMPANION RECIPE BOOK TO THE INTERNATIONAL NUMBER ONE BESTSELLERS FAST 800 AND FAST 800 RECIPE BOOK Following their bestselling Fast 800 Recipe Book, Dr Clare Bailey and Justine Pattison return with a fabulous new cookbook, featuring super-simple recipes to enable you to eat well with minimum prep time on your fasting days. All of the dishes in this book are based on the Mediterranean style of eating now proven to revolutionise your health, and many can be thrown together from freezer or store-cupboard staples. There are numerous vegetarian options, plus simple ways to expand meals for non-fast days or when you are eating with friends or family. With everything from salads and wraps to winter stews and curries, Fast 800 Easy will help you rustle up delicious, nutritious meals in minutes – food that tastes so good you won't feel the low calorie count. 'The Fast 800 approach represents a new and highly effective way to help people lose weight and keep it off, fast and safely. I hope you enjoy these recipes as much as we do.' Dr Michael Mosley ...Show more
$36.99
AUD
Category: Food & Cooking
A collection of tried and tested, family favourite Australian recipes from the members of The Country Women's Association of Victoria Inc. The recipes gathered here come from the wonderful cooks of The Country Women's Association of Victoria Inc., some of whom would never have envisaged that their reci pes would still be in such demand. The 185 tested and true recipes in this book have been shared countless times between friends and published as community cookbooks to raise funds for cash-strapped good causes. Food tastes may have changed and evolved, but these recipes stand the test of time - Tex Mex Fish with Crispy Potato Slices to feed a hungry family, Lamb, Lentil and Rosemary Soup to give as a gift to a neighbour who might need a helping hand, or Orange Poppyseed and Cardamon Biscuits to share with a friend with a strong cup of tea. There are recipes for breakfasts, morning teas, soups, salads, vegetarian dishes, main meals, jams, chutneys and preserves, updated with additional tips and hints to ensure success for the most inexperienced modern cook.   ...Show more
$39.99
AUD
Category: Food & Cooking
Country hospitality, deliciously do-able recipes and simple ideas for bringing people together. '... generous, bright and warm, exactly the type of food I want to cook again and again.' Hetty McKinnon 'Sophie invites us into a special place where food nourishes, comforts and brings joy. Beautifully pho tographed and full of practical and seasonal recipes, this is a cookbook to treasure.' Julia Busuttil Nishimura, author of Ostro and A Year of Simple Family Food 'Sophie draws us generously into her world - a beautiful, authentic lifestyle. She has me wanting Gran's almond cake with honey cream, warm figs & blue cheese with elderflower & prosecco jellies - and to be sprawled on a river bank with family, friends & wild flowers.' Tessa Kiros Ask anyone to tell you about the most memorable meal of their life and they won't give you a chronological playback of what they ate; they'll tell you about how that meal made them feel. Whether it's a last-minute dinner with neighbours, a family feast or a casual summer picnic, Sophie Hansen has done the thinking for you and designed menus featuring 120 recipes that are simple, tasty and perfect for sharing. She also includes ideas for creating a memorable atmosphere for any gathering, large or small, plus advice on how to embrace shortcuts to take the pressure off, so you can focus on enjoying the good times rather than stressing in the kitchen. In Good Company is filled with all the recipes and inspiration you need to encourage you to throw open your doors and invite people in, because there's never been a better time to bring people together.   ...Show more
$39.99
AUD
Category: Food & Cooking
Nothing beats slow cooking when it comes to convenience. With minimal preparation, simple ingredients and just one pot, you can set and forget, then enjoy hearty, wholesome meals every night of the week. Indulge in the joy of preparing simple, hearty, sustaining meals, with a healthy dose of family fav ourites in the mix, too. From tagines and tacos to pot roasts, pies and puddings, all recipes include conventional stovetop or oven instructions as well as those for slow-cooker machines. These dishes, even if they're new to you, will give you the warm, fuzzy feeling of having come home. So, it's time to roll up those sleeves, switch on the slow cooker or fire up the oven and get cooking. Slow cooking is clever cooking ... and, as they say, good things come to those who wait. Recipes include:- Eggplant and mushroom cottage pie- Slow-cooked honey-mustard salmon- One-pot chicken parmigiana- Japanese chicken curry- Pork and pineapple tacos- Spiced ginger beer ham hocks- Beef pho- Pot au feu- Greek lamb and risoni stew- Lamb biryani- Sticky date pudding- Lemon delicious   ...Show more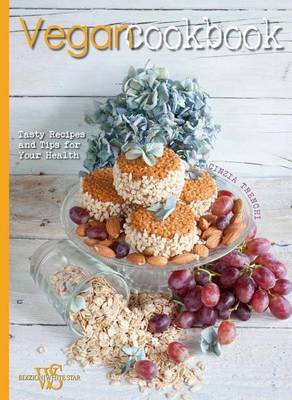 $36.99
AUD
Category: Food & Cooking
Veganism is healthy for both the body and the environment and with these recipes it s scrumptious, too! Cinzia Trenchi, a naturopath and journalist, has provided a menu of easy-to-prepare dishes rich in legumes, vegetables, fruit, whole grains, seeds, spices, and herbs. Enjoy Millet and Semolina Polenta , Wild Pea Soup with Potato Gnocchi, Smoked Tofu with Spices and Red Chili Pepper, Whole Wheat Pasta with Olives and Cherry Tomatoes, and a delicious dessert of Banana and Raspberry Strudel. With food this good, you won t miss the meat and other animal products at all." ...Show more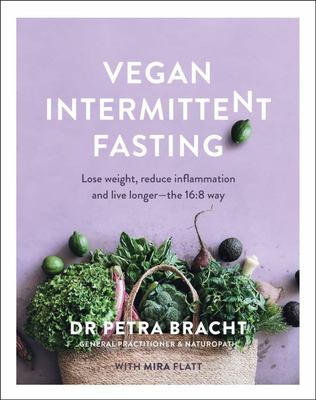 $39.99
AUD
Category: Food & Cooking
The definitive (and first!) vegan guide to intermittent fasting for weight loss and improved health-with over 80 plant-powered recipes to keep you fuller longer.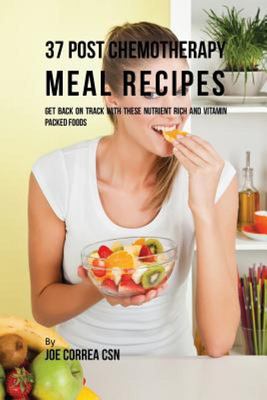 $29.95
AUD
Category: Food & Cooking
37 Post Chemotherapy Meal Recipes: Get Back On Track with These Nutrient Rich and Vitamin Packed Foods By Joe Correa CSN After you defeat cancer, you feel stronger, more powerful, and have a greater urge for a better and healthier life. After you've finished with chemotherapy, there is one important i ssue that still remains in your life: how to improve your overall health in the best possible way and enjoy the life ahead of you. No matter what your the age and gender, the key to a healthier life lies in few basic things: a balanced, diet, exercise, and maintaining a healthy body weight. But, the first and most important thing is a balanced diet. That's the base for a strong recovery after you have dealt with your condition. In order to help you maintain a balanced diet rich in vitamins, proteins, fibers, etc., I have created a collection of recipes that will give you a quick and easy solution for meals during the post-chemotherapy period. Every individual has different symptomps after the treatment, but all of them have one thing in common, a delicate organism that needs some fast recovery. The recipes in this book were created by following a simple rule: the more nutrients, the better. That is what your body needs at this moment, and that is what I want to give you. You will find an amazing nutritive goldmine in every single one of these recipes. Besides that, they are tasty and good looking which makes them ideal for the entire family This wasn't an easy period of life for you. I trully hope these recipes will make the next period of your life better, healthier, and tastier It is my deepest desire to help you gain back your health and maintain it ...Show more
$39.99
AUD
Category: Food & Cooking
The best of country hospitality - 140 recipes for gatherings and thoughtful gifts of food to pack up, drop off and bring joy, from Sophie Hansen, creator of My Open Kitchen podcast. Nothing says 'I love you, I've got you and I'm here' better than a parcel of food you've taken the time to make, wrap and deliver. So, season by season, here are 130 recipes to cook for loved ones who might be moving house, busy with a newborn, celebrating a milestone, recovering after illness, grieving, or just in need of a little love and appreciation.A Basket by the Door is friendship, connection and heartfelt country hospitality made edible. There are recipes here for sharing and giving on every occasion: an easy bundle of fresh dips and lavosh biscuits to take along to drinks, portable breakfast to surprise a friend, a sturdy picnic cake and sandwiches in a basket for lunch (even in the office), comforting ragu and chocolate mousse to enjoy while wallowing on the sofa, and ideas to take when invited for dinner or a weekend away. Bake a chicken pie to cheer up a neighbour, invite friends over to make Christmas biscuits; fill jam jars with bright smoothies to bolster a new mother - the ways to connect and show you care with food are endless.    ...Show more