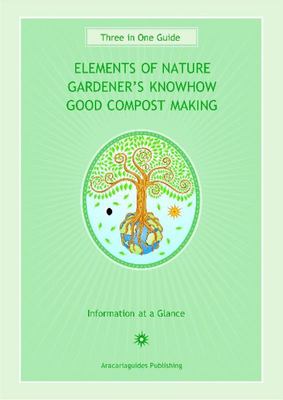 $12.00
AUD
Category: Gardening | Series: 3 in 1 Guides Ser.
A concise and informative overview of three fascinating subjects, presented in one eight page fold out chart with many colourful illustrations. The fascinating and grand 'Elements of Nature' section of this guide sets out the principles of dynamic growth, as-above-so-below, the water cycle, the carbon c ycle, explains why we need to look after our soil, about top soil, soil layers and the food chain. 'Gardener's Knowhow' covers soil structure, Moon Planting, positioning the garden, crop rotation, companion planting, watering and feeding plants. 'Good Compost Making' discusses the process, position, maintenance of the pile, materials that go on into the pile, adding nitrogen and biodynamic composting. ...Show more
$22.99
AUD
Category: Gardening
The Bradley sisters, Joan and Eileen, lived in the Sydney suburb of Mosman and were the originators of bush regeneration worldwide. The method of bush regeneration they developed became known as 'the Bradley method'. It is a deceptively simple and adaptable approach to bush regeneration that is based on helping the bush to help itself. Its benefits are long lasting and it works for both small and large areas. Bringing Back the Bush outlines the basic principles and rules that underscore the Bradley method, and it provides the practical techniques required to put them into practice. ...Show more
$35.00
AUD
Category: Gardening
How to grow your own food in the smallest spaces - in pots on balconies, courtyards and windowsills Increasingly people are keen to grow some of their own food, giving them fresh, delicious and healthy ingredients right on their doorstep. Homegrown food also means reduced food miles and packaging, and r eminds us where food comes from and how plants grow.With backyards shrinking and more people living in apartments, we need to find a range of fruit, vegies and herbs that will grow and thrive in small spaces.Whether you love lush leafy greens, tangy citrus, crunchy carrots or vine-ripened tomatoes, there are lots of edible plants that can be grown in pots, hanging baskets and vertical gardens on sunny balconies, verandas, courtyards and windowsills, opening up the wonderful world of homegrown to everyone. This book provides the best information on which edible plants to grow in pots and how to care for them, no matter what your skill level. With loads of glorious photographs for inspiration, it puts 'patio to plate' within reach of everyone, whatever their gardening space. ...Show more
$17.99
AUD
Category: Gardening
Companion Planting is a notebook of gardening tips compiled from Brenda Little's observations as well as suggestions from like-minded gardeners. Entertaining and often anecdotal, Brenda's notes are arranged alphabetically, allowing the reader to easily search for a particular plant or garden pest. Her s ummary of good and bad garden companions is a useful and quick reference tool for gardeners planting beds or containers of vegetables or herbs. In this age of increasing hostility towards chemical control of the food we eat, Companion Planting is the ideal guide to working with nature, to produce cabbages that squeak with health and beans that snap like gunshot. ...Show more
$28.99
AUD
Category: Gardening
Grown Your Own Bushfoods is the first ever comprehensive and practical guide to growing and harvesting more than 140 kinds of Australian bushfoods right in your own backyard. Detailed plant profiles describe ideal growing conditions and characteristics of each species. In addition there are suggestions on the best ways to prepare and eat your bushfoods. ...Show more
Herbs For Australian Gardens
by Penny Woodward; Fran Gilbert (Illustrator); T. R. Garnett (Foreword by)
$39.95
AUD
Category: Gardening
This bestselling herb 'Bible' contains a fully illustrated A-Z of herbs, chapters on propagation, organic gardening, cultivation and planning, insect repellent herbs, companion planting, medicinal uses, and much, much more.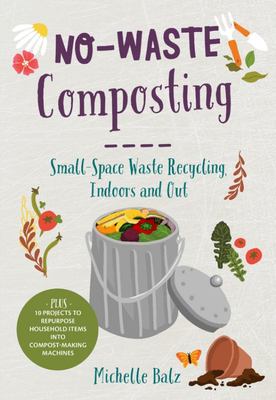 $29.99
AUD
Category: Gardening | Series: No-Waste Gardening Ser.
No-Waste Composting includes step-by-step plans for multiple small-scale indoor and outdoor composting systems that turn repurposed household items into containment systems for composting kitchen scraps and yard waste.
$39.99
AUD
Category: Gardening
Step-by-step Veg Patch- How to Grow Your Own Food in Australia contains brilliantly simple instructions on how to grow the most common vegetables, fruits and herbs (including 275 varieties), especially designed for Australian climates. You just look up the crop you want to grow, then follow the photogra phic instructions and practical advice about starting, nurturing, harvesting and pruning. This fully revised edition includes clear and helpful yearly planners for vegetables and fruit crops, as well as information on how to plan and prepare your space. Whether you have a few pots inside, a small raised bed, a vegetable patch or a larger area, this is the one-stop shop for anyone wanting to grow and eat their own food. ...Show more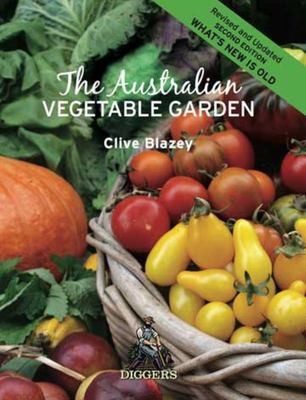 $33.99
AUD
Category: Gardening
In this fantastic book, completely revised and updated, you'll learn the secrets to growing your own fabulous, fresh produce using the gardener's inheritance-heirloom vegetables. Tastier, more diverse and producing higher yields than commercially grown varieties, these vegetables are the best to grow in any vegetable garden. Clive Blazey has collected practical information and expert advice on cultivation and growing tips so that you can get started growing your own totally edible garden from heirloom varieties. The Australian Vegetable Garden has four main sections covering all aspects of vegetable growing including: the best vegetables to grow for taste, ornamental value and self-sufficiency; cultivation basics; a directory of growing vegetables; and seed saving. Accompanied by colour photographs, charts and a climatic map of growing seasons throughout Australia, this book will be your only guide to growing your own vegetables, whether you have a large plot of land or only forty-two square meters. ...Show more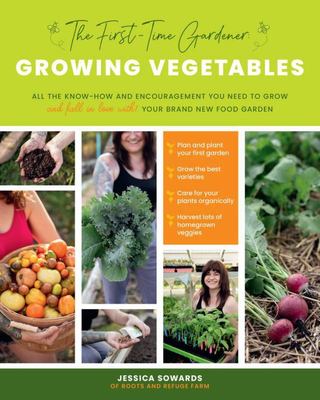 $39.99
AUD
Category: Gardening | Series: The\First-Time Gardener's Guides
Planting your first vegetable garden can be intimidating; it's tough to know where to start. Before you sink your hands into the soil, you want answers to all of those questions rolling around inside your head. In The First-Time Gardener's Guide to Growing Vegetables, you'll find the answers you're look ing for.  Where do I put my new garden?  How do I prepare the soil?  What vegetables should I plant? Is it better to start new plants from seed or should I buy transplants?  What about watering, feeding, and taking care of my garden?  What do I do if bugs show up?  Homesteader Jessica Sowards, the warm and vivacious host of YouTube's Roots and Refuge Farm, is the perfect teacher for new gardeners, offering not just know-how but inspiration and time-management tips for success. Not only will you learn how to prepare, plant, and tend your first vegetable garden, you'll also learn how to design an eco-friendly layout, how to grow with the seasons, and how to maximize your harvest, even if you only grow in a small space. Jessica wants your first food-growing experience to be a positive one, and she's prepared to go the distance to make sure tending the earth becomes your new favorite hobby.    There are no stupid questions here. Everyone has to start somewhere, after all. A single growing season is all it takes to fall in love with growing your own healthy, organic, nutrient-dense food. With Jessica as your guide, you'll soon discover all the satisfactions, challenges, and great joys of growing your own food garden.  This book is part of The First-Time Gardener's Guides series from Cool Springs Press, which also includes The First-Time Gardener's Guide to Growing Plants and Flowers. Each book in The First-Time Gardener's Guides series is aimed at beginner gardeners and offers clear, fact-based information that's presented in a friendly and accessible way, including step-by-step instructions and full-color illustrations throughout.   ...Show more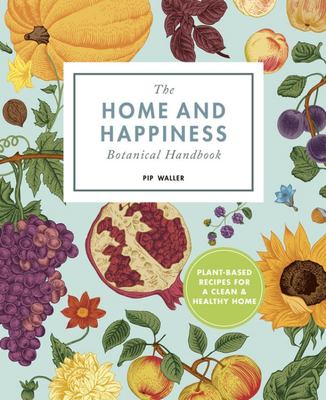 $24.99
AUD
Category: Gardening
With advice on how to source and grow herbs, a herb directory, and essential everyday recipes for a happy, healthy, and harm-free home, The Home and Health Botanical Handbook is the perfect companion for any eco-conscious home-lover.
$35.00
AUD
Category: Gardening
Find inspiration for reconnecting to the earth by creating the garden-based handicrafts, edible and medicinal recipes, and beauty care products found in A Woman's Garden.