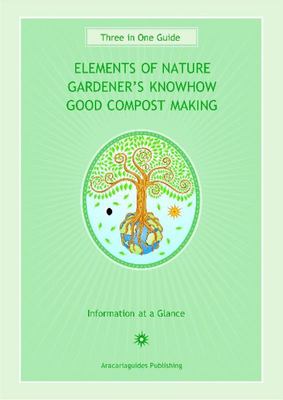 $12.00
AUD
Category: Gardening | Series: 3 in 1 Guides Ser.
A concise and informative overview of three fascinating subjects, presented in one eight page fold out chart with many colourful illustrations. The fascinating and grand 'Elements of Nature' section of this guide sets out the principles of dynamic growth, as-above-so-below, the water cycle, the carbon c ycle, explains why we need to look after our soil, about top soil, soil layers and the food chain. 'Gardener's Knowhow' covers soil structure, Moon Planting, positioning the garden, crop rotation, companion planting, watering and feeding plants. 'Good Compost Making' discusses the process, position, maintenance of the pile, materials that go on into the pile, adding nitrogen and biodynamic composting. ...Show more
$79.95
AUD
Category: Gardening
This 592 page manual shows how Australians can downshift and retrofit their homes, gardens, communities and, above all, themselves to be more self-organised, sustainable and resilient into an uncertain future. It promises a challenging but exciting mix of satisfying work, a more meaningful way of living and hope for the next generation. RetroSuburbia is divided into three main sections: the Built, the Biological and the Behavioural along with the introductory section 'Setting the scene'. ...Show more
$22.99
AUD
Category: Gardening
The Bradley sisters, Joan and Eileen, lived in the Sydney suburb of Mosman and were the originators of bush regeneration worldwide. The method of bush regeneration they developed became known as 'the Bradley method'. It is a deceptively simple and adaptable approach to bush regeneration that is based on helping the bush to help itself. Its benefits are long lasting and it works for both small and large areas. Bringing Back the Bush outlines the basic principles and rules that underscore the Bradley method, and it provides the practical techniques required to put them into practice. ...Show more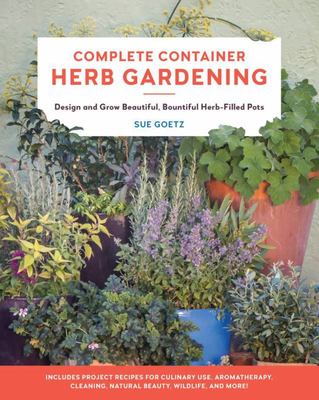 $39.99
AUD
Category: Gardening
Capitalising on the popular trends of edible, container, and small-space gardening, Complete Container Herb Gardening offers all the info needed to grow fresh herbs on balconies, patios, rooftops, decks, and even on the kitchen counter.
$28.99
AUD
Category: Gardening
Grown Your Own Bushfoods is the first ever comprehensive and practical guide to growing and harvesting more than 140 kinds of Australian bushfoods right in your own backyard. Detailed plant profiles describe ideal growing conditions and characteristics of each species. In addition there are suggestions on the best ways to prepare and eat your bushfoods. ...Show more
Herbs For Australian Gardens
by Penny Woodward; Fran Gilbert (Illustrator); T. R. Garnett (Foreword by)
$39.95
AUD
Category: Gardening
This bestselling herb 'Bible' contains a fully illustrated A-Z of herbs, chapters on propagation, organic gardening, cultivation and planning, insect repellent herbs, companion planting, medicinal uses, and much, much more.
$39.99
AUD
Category: Gardening
Design and grow a beautiful, productive, small-scale vegetable garden with Kitchen Garden Revival. Discover which edibles grow best in kitchen gardens and get season-by-season advice on planting, tending, and harvesting.
$49.99
AUD
Category: Gardening
Featuring 20 gardens that showcase inspiring solutions to landscaping in limited spaces to maximum effect, this book displays elegant structured gardens, whimsical retreats, verandahs and balconies, potages brimming with edibles and subtropical hideaways. With more than 300 photographs that capture the essence of the gardens, landscaping features and plants used, this is a book that is both inspiring and practical. From a 1960's gem designed by famous architect Sir Miles Warren for his inner city apartment and office to a new rooftop garden and another planted with only edibles, this book shows a diversity of responses to spatial constraints. Many gardens have water features, most don't have lawns and a couple of gardeners have created little havens on the berms outside their homes. Extended captions, pull-out boxes and bullet-point solutions with lots of tips and plant suggestions from each gardener conveys information in an accessible manner. ...Show more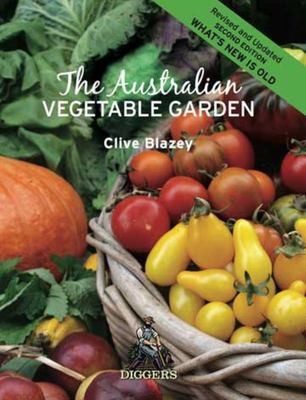 $33.99
AUD
Category: Gardening
In this fantastic book, completely revised and updated, you'll learn the secrets to growing your own fabulous, fresh produce using the gardener's inheritance-heirloom vegetables. Tastier, more diverse and producing higher yields than commercially grown varieties, these vegetables are the best to grow in any vegetable garden. Clive Blazey has collected practical information and expert advice on cultivation and growing tips so that you can get started growing your own totally edible garden from heirloom varieties. The Australian Vegetable Garden has four main sections covering all aspects of vegetable growing including: the best vegetables to grow for taste, ornamental value and self-sufficiency; cultivation basics; a directory of growing vegetables; and seed saving. Accompanied by colour photographs, charts and a climatic map of growing seasons throughout Australia, this book will be your only guide to growing your own vegetables, whether you have a large plot of land or only forty-two square meters. ...Show more
$21.95
AUD
Category: Gardening
Step into the world of our least admired botanical companions. Peel back the layers of prejudice and discover the finer side of the plants we call weeds. An astonishing number are either edible or medicinal, and have deep and sometimes bizarre connections to human history.With chapters on:* Appreciating Weeds* Top-20 Edible and Medicinal Weeds* Other Weeds* Weedy Recipes* Weeds in the Garden* Resources ...Show more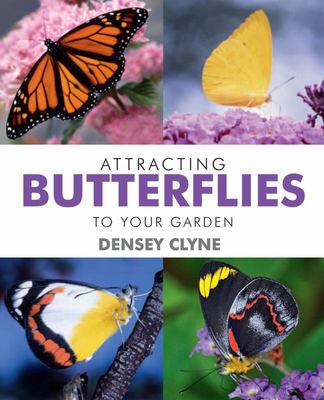 $12.99
AUD
$24.99
(48% off)
Category: Gardening
There are practical ways of turning any garden, large or small, formal or informal, country or suburban, into a butterfly garden. By carefully planning your planting, you can persuade these delightful creatures to take up residence with you. This edition includes new species and distribution maps.
$43.99
AUD
Category: Gardening
Australian Medicinal Plants is an essential guide and invaluable resource for all those interested in herbal medicine, Aboriginal culture and Australian flora. Plants have been used for medicinal purposes since earliest recorded history and Australia's varied flora provided Aboriginal people with medici nes. With the arrival of Europeans much of this knowledge was overtaken by modern drugs and techniques but today there is a revival of interest in traditional medicines. Australian Medicinal Plants covers the Aboriginal use of native plants and explains how the first settlers learned from the Aborigines their medicinal values. There is information on nearly 500 individual plants, how they were used, what their known pharmacological constituents are, where to find them and how to prepare remedies. The species are helpfully arranged in chapters according to their use: for fevers, painkillers, antiseptics and digestive disorders for instance. - many hundreds of species covered in detail - colour photographs of many species enabling quick and easy identification - where to find particular species - how to prepare them for medicinal use - interesting historical facts on the Aboriginal uses. ...Show more