$35.00
AUD
Category: Gift Books
The Sunday Times Bestseller and New York Times Bestseller. A book of hope for uncertain times. 'Feeling a little blue? Meet the new Winnie the Pooh.' The Daily Mail 'A wonderful work of art and a wonderful window into the human heart' Richard Curtis Enter the world of Charlie's four unlikely friends, di scover their story and their most important life lessons. The conversations of the boy, the mole, the fox and the horse have been shared thousands of times online, recreated in school art classes, hung on hospital walls and turned into tattoos. In Charlie's first book, you will find his most-loved illustrations and some new ones too.     ...Show more
$35.00
AUD
Category: Gift Books
A charming and beautifully-written gift book about cats and the women who love them, from internationally bestselling novelist Belinda Alexandra.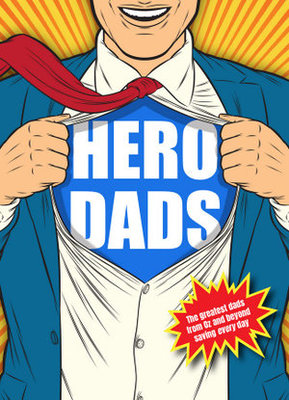 $19.99
AUD
Category: Gift Books
This book celebrates the loving, unflappable, occasionally embarrassing and ever-evolving father figure. Plucked from different cultures, places and moments in history, these men embody the everyday heroism that comes with being a dad.     From J R. R. Tolkien to Steve Irwin and Queer Eye's Karamo, t hese blokes have taught us to stand up for what's right, harness the power of imagination and laugh at ourselves even on our worst days.     Featuring charming illustrations from Michael Weldon, HERO DADS is a thank you to the dads who carried us to bed when we fell asleep in the car, who let us dance on their toes, who checked the wardrobe for monsters and who valiantly finished our pizzas when we couldn't stomach another bite. ...Show more
$24.99
AUD
Category: Gift Books | Series: Live Well Ser.
Sleep is the ultimate act of self-care, yet the quest to get a good night's rest is never ending. In The Calm & Cozy Book of Sleep, sleep coach Beth Wyatt helps you get the sleep you need for a healthy life, discussing a multitude of fascinating sleep topics, from sleep basics to waking up in the morning and beyond, including: Perfecting your sleep environment Celebrating sleepiness Changing your relationship with your bed Practicing peaceful bedtime activities Sleeping with pets Using sleep aids Napping Focusing on rest Managing anxiety and racing thoughts Creating an enjoyable morning routine Approaching sleep in a fresh, relatable, and non-clinical way, The Calm and Cozy Book of Sleep shares tried-and-true tips to help you fall asleep (and stay asleep)--effortlessly and naturally--and convinces you to learn to love sleep. The Live Well series from Rock Point invites you to create a life you love through multiple acts of self-discovery and reinvention. These encouraging gift books touch on fun yet hardworking self-improvement strategies, whether it's learning to value progress over perfection, taking time to meditate and slow down to literally smell the roses, or finding time to show gratitude and develop a personal mantra. From learning how to obtain more restful sleep and creating a healthy work/life balance to developing personal style and your own happy place, the Live Well series encourages you to live your best life.   Other titles in the series include: Progress Over Perfection; Find Your Flow; Be Happy; Seeking Slow; Finding Gratitude; Eff This! Meditation; The Joy of Forest Bathing; Find Your Mantra; It Had to be You; Men's Society; Genius Jokes; Beating Burnout; Ayurveda for Life; Choose Happy; and You Got This.   ...Show more
$24.99
AUD
Category: Gift Books
From the top feline doctor in Japan comes a fun, practical, adorably illustrated "cat-to-human" translation guide to decoding your cat's feelings. When your cat's tail is upright, she's saying hello. If it's quivering? She's happy to see you. But if it swishes ominously from side to side across your li ving room floor? Beware - your cat is annoyed. With nineteen bones and twelve muscles, cats' tails have countless ways of expressing their emotions. What Cats Want is here to uncover the meaning behind every movement, and the motivation beneath every quirk. Did you know, for example, that adult cats love to reconnect with their inner kitten? Or that cats prefer multiple watering holes over just one? Our cats are sophisticated-no matter what any dog lover says-and What Cats Want has the answers to every question asked by cat owners young and old. An invaluable new guide filled with creative tips and darling illustrations, What Cats Want provides a much-desired glimpse into the minds of our most mysterious pets. ...Show more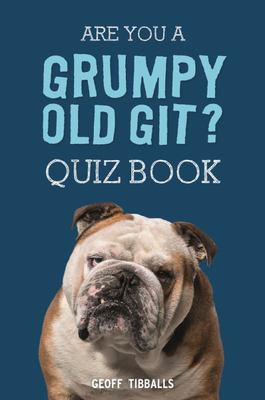 $9.99
AUD
$19.99
(50% off)
Category: Gift Books
For decades, experts have been puzzled by what causes many previously happy, carefree young men to become perpetual moaners as soon as they hit middle age. And now they have found it, uncovered the truth behind the Holy Grail of modern medicine: the grumpy gene.To discover whether you (or your loved one s) possess the grumpy gene, this quiz book has been devised to gauge your reaction to hundreds of different situations, from airport scanning machines that never work to parcel delivery men who choose to ignore the address clearly marked on the label and prefer to drop off your parcel at any random house in the vicinity. Points are awarded for each answer and your total score indicates where you rate on the grumpy scale. Wry, funny and wonderfully well observed, this quiz book gives you all the tools you need to test for the grumpy gene - in yourself or in the old git in your life. With questions relating to weather, work, travel, gardening, technology, relationships, family and law and order (to name but a few), no stone is left unturned to find the answer to that eternal question: Are You a Grumpy Old Git? ...Show more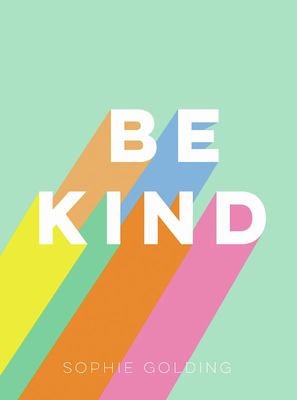 $17.99
AUD
Category: Gift Books
There's magic in kindness Kindness is all around us, and it's within us too. From the smallest gestures to the greatest acts of altruism, our capacity to be kind has the power to heal the world. Filled with uplifting stories of selflessness, a host of joyful quotes and thoughtful ideas to spread the nic eness, this little book goes to show that no amount of kindness is ever wasted. ...Show more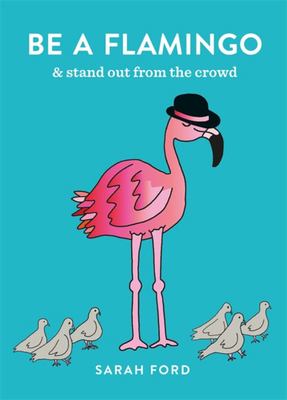 $9.99
AUD
Category: Gift Books | Series: Be A... Ser.
Want to be strong, independent and utterly fabulous? Be a flamingo.   Flamingo is that one friend who always brightens a room as soon as she walks in. She is always the first on the dancefloor and the very last to stop boogying. She has never tried to dress like a Parisian, never followed advice on wh at not to wear, and certainly has never tried to tone down her natural pinkness; she knows he is perfect just the way she is. And even when life throws Flamingo a curveball, she is always ready to embrace the unknown and jump straight in.   A gorgeous little gift book of motivational sayings and hilarious axioms, Be a Flamingo is a perfect pink pick-me-up gift for a friend who needs a confidence boost, or great as an impulse self-purchase when you feel you need to start tooting your own horn a little louder. Because we could all do worse than taking a leaf out of Flamingo's book. ...Show more
$9.99
AUD
Category: Gift Books | Series: Be A... Ser.
A colorful gift book full of cute, hilarious and inspirational narwhal mantras.   Let Narwhal take you from the side lines and show you the true meaning of a successful life. He is always prepared to put in the hours whether nurturing his sea anemones or doing a big presentation to the reef. Fei sty and passionate he's no back seat driver, always bursting with ideas, from how to break the ice at parties, to how to tickle a fish. And when all around is in meltdown, he'll stay in control and bounce back with a cool head and a calm heart. ...Show more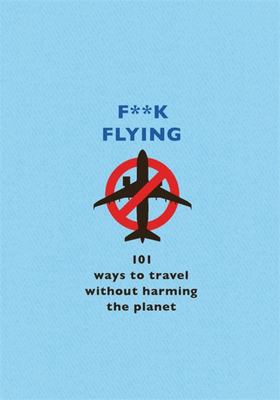 $16.99
AUD
Category: Gift Books
This book will show you all the ways YOU can change how you travel to help save the planet. Packed with 101 tips and tricks to reducing your carbon footprint when you're on the go, this practical little book shows that everybody can do something. From how you travel to work, head to the shops, go on hol iday and more, this book is a must-read for everyone. Why do we need to act now? Aviation alone accounts for at least 2% of global carbon emissions and an economy-class return flight from London to NYC emits the equivalent CO2 of 11% of the average annual emissions of someone in the UK. We can all make a change and contents includes: - EVERYDAY TRAVEL (including commuting, shopping and getting around) - PLANNING (how to plan an eco-friendly holiday) - PACKING (savvy tips to pack with the planet in mind) - TO FLY OR NOT TO FLY? (lots of alternatives to flying) - WHEN YOU GET THERE (how to be a green tourist) No change is too small to make a difference. ...Show more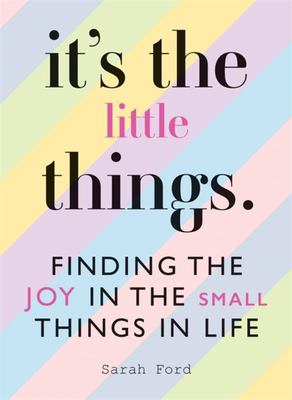 $12.99
AUD
Category: Gift Books
Take the time to enjoy the everyday, and find happiness in the little things. You're stuck in traffic and you're late to work, but it doesn't matter. Your cat woke you up with a kiss this morning, you've just spotted your first freckle of the year (summer must be here) and now your favorite song is p laying on the radio. Life is good. Packed with cute, funny and silly everyday scenarios, and beautifully illustrated throughout, this book is a reminder to stop stressing about life's problems and to start appreciating the little things instead. Learn to laugh at the ridiculous, revel in your small achievements, delight in the mundane and start living your best life. ...Show more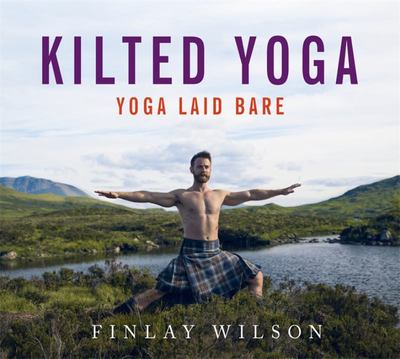 $24.99
AUD
Category: Gift Books
FROM THE VIRAL YOGA STAR - 43 MILLION VIEWS IN JUST FIVE DAYS Yoga as it's never been seen before! 'Yoga can feel elitist but the book does not alienate. Partly because of its gentle humour, and partly because the language does not assume any knowledge of terms or sequences. It's straightforward and t o the point. And the scenery beats a sterile yoga studio.' - Evening Standard 'Apparently there is something about the recipe of beards, kilts, butts and the Scottish highlands that just works.' - Finlay Wilson 'Yoga and kilts in a Perthshire forest has proved to be just what the world was waiting for.' - BBC Get ready to lose yourself in the wilds of Scotland and reconnect with the natural world in this gorgeous little book that will make you look at yoga in a whole new way - kilt optional! After recovering from an accident, Finlay Wilson found yoga was the best way to rebuild his strength. Now a qualified yoga instructor himself, he's decided to bring a modern take to this ancient practice. Feast your eyes on his yoga moves and discover why his Kilted Yoga video became an instant global sensation. This beautiful book is both dramatic and inspirational, but also tongue in cheek, quirky and funny. Finlay introduces you to the fundamentals of yoga through four progressive sequences to help you develop your practice. Combining stunning photography of the Scottish highlands with practical advice, Kilted Yoga is the inspiration you've been waiting for - join the movement here. Check out the video that went viral: www.facebook.com/BBCScotland/videos/1085403278236761 ...Show more