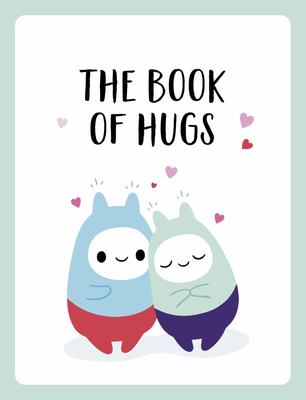 $17.99
AUD
Category: Gift Books
A hug is all you need There's nothing quite like a hug, so open up your arms to this little book of heart-warming statements and adorable illustrations. Whether it's a gentle embrace or a super-squishy squeeze, no one can resist the power of a simple hug.
$35.00
AUD
Category: Gift Books
The Sunday Times Bestseller and New York Times Bestseller. A book of hope for uncertain times. 'Feeling a little blue? Meet the new Winnie the Pooh.' The Daily Mail 'A wonderful work of art and a wonderful window into the human heart' Richard Curtis Enter the world of Charlie's four unlikely friends, di scover their story and their most important life lessons. The conversations of the boy, the mole, the fox and the horse have been shared thousands of times online, recreated in school art classes, hung on hospital walls and turned into tattoos. In Charlie's first book, you will find his most-loved illustrations and some new ones too.     ...Show more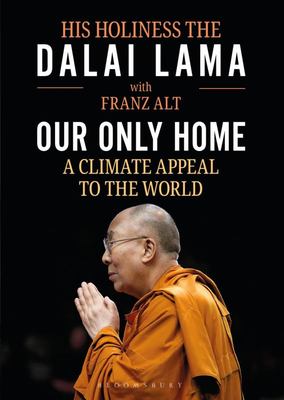 $29.99
AUD
Category: Gift Books
Saving the environment is our collective duty. With each passing day, climate change is causing Pacific islands to disappear into the sea, accelerating the extinction of species at alarming proportions and aggravating a water shortage that has affected the entire European continent. In short, climate ch ange can no longer be denied - it threatens our existence on earth.In this inspiring new book, the Dalai Lama, one of the most influential figures of our time, calls on political decision-makers to finally fight against deadlock and ignorance on this issue. He argues that we all need to stand up for a different and more climate-friendly world, and to allow the younger generation to assert their right to regain their future.From the voice of the beloved world religious leader comes this eye-opening manifesto that empowers the generation of today to step up, take action and protect our world. ...Show more
$19.99
AUD
Category: Gift Books
Most Disappointing Edition Yet 'Best. Diary. Ever' - Metro 'Cheeringly depressing' - Guardian 'Abandon all hope, ye who buy it' - New York Times Perpetual Disappointments Diary by Nick Asbury, the downbeat weekly journal for pessimists, stoics and losers everywhere, returns with its most disappointi ng edition yet. Ground yourself with Realistic Mindfulness Prompts, Demotivational Proverbs, Unhelpful Folk Rhymes, and reminders of Notable Deaths. Travel the world with Useful Phrases translated into four languages ('A table for one, please', 'I have destroyed my hire car') plus advice for surviving Even Worse Case Scenarios (Fighting a crocodile while tired, Surviving an elephant stampede while running into an ex). Fill an idle moment with a Boring Crossword, and overcome creative blocks using Bleak Strategies. This may not be your year. But this is definitely your diary. This Edition includes:Realistic Mindfulness Prompts, Demotivational Proverbs, Unhelpful Folk Rhymes, Bleak Strategies, Even Worse Case Scenarios, Boring Crosswords, Notable Deaths, Bank Insecurity Questions, People Who Never Call, Notes Towards A Dull Novel, Pointless Doodles. This diary is not specific to one year - they are all basically the same. ...Show more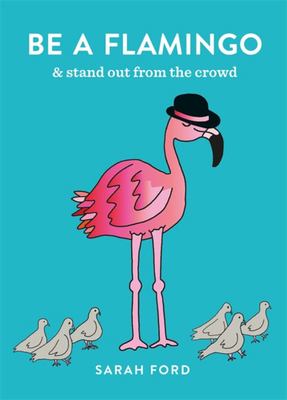 $9.99
AUD
Category: Gift Books | Series: Be A... Ser.
Want to be strong, independent and utterly fabulous? Be a flamingo.   Flamingo is that one friend who always brightens a room as soon as she walks in. She is always the first on the dancefloor and the very last to stop boogying. She has never tried to dress like a Parisian, never followed advice on wh at not to wear, and certainly has never tried to tone down her natural pinkness; she knows he is perfect just the way she is. And even when life throws Flamingo a curveball, she is always ready to embrace the unknown and jump straight in.   A gorgeous little gift book of motivational sayings and hilarious axioms, Be a Flamingo is a perfect pink pick-me-up gift for a friend who needs a confidence boost, or great as an impulse self-purchase when you feel you need to start tooting your own horn a little louder. Because we could all do worse than taking a leaf out of Flamingo's book. ...Show more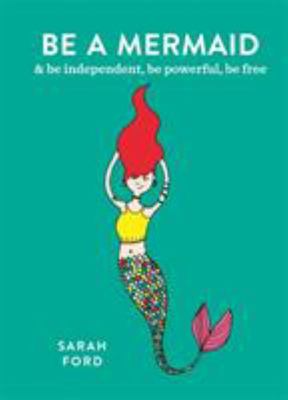 $9.99
AUD
Category: Gift Books | Series: Be A... Ser.
Mermaid is happy in her own fins. She is fiercely independent and is just as happy taking herself out for dinner as she is on a night out with the squad. Never one to bow out early, she confronts every challenge head on and isn't afraid to get her hands dirty (though her tail will always be sparkling cl ean). So let Mermaid guide you through the trials and tribulations of real girl power and you can be sure she'll always have your back. Be a Mermaid is a great gift for friends who need reminding of their inner mermaid, as well as a must-have addition for anyone who needs to regain the power. ...Show more