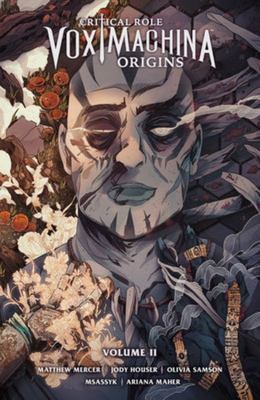 Critical Role: Vox Machina Origins Volume 2
by Matt Mercer; Jody Houser; Olivia Samson (Illustrator); Msassyk (Illustrator); Ariana Maher (Illustrator)
$34.99
AUD
Category: Graphic Novels
The unlikely heroes of Vox Machina are back in action! Join familiar faces from Critical Role's smash-hit first campaign as their escapades in Stilben lead them toward new adventure - and a dire threat to Grog when he goes missing in the night. Tracking him down will see the party lose one member, gain another, and reveal parts of Grog's secret past. But first, his friends have to actually find him. ...Show more
Ghosts
by Raina Telgemeier
$16.99
AUD
Category: Graphic Novels
Catrina and her family are moving to the coast of Northern California because her little sister, Maya, is sick. Cat isn't happy about leaving her friends for Bahia de la Luna, but Maya has cystic fibrosis and will benefit from the cool, salty air that blows in from the sea. As the girls explore their ne w home, a neighbor lets them in on a secret: There are ghosts in Bah a de la Luna. Maya is determined to meet one, but Cat wants nothing to do with them. As the time of year when ghosts reunite with their loved ones approaches, Cat must figure out how to put aside her fears for her sister's sake -- and her own.Raina Telgemeier has masterfully created a moving and insightful story about the power of family and friendship, and how it gives us the courage to do what we never thought possible. ...Show more
$17.99
AUD
Category: Graphic Novels | Series: All-Action Classics Ser.
An exciting approach to the classics: vibrant, appealing graphic novels that bring beloved stories to a new generation of kids. With its lively, fun narrative and irrepressible hero, Tom Sawyer is tailor-made for the graphic novel form. Just imagine such classic moments as Tom and Becky in the bat-fill ed cave or the hilarious fence-painting incident captured in bright and atmospheric images. The stunning art endows each character with personality and each scene with movement and energy. Every frame is filled with such breathtaking detail--from the buildings to the carefully created backgrounds--that readers will feel as if they could step right into Twain's wonderful world. ...Show more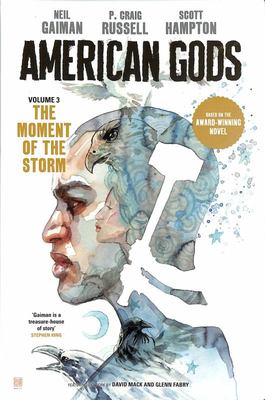 $45.00
AUD
Category: Graphic Novels
AMERICAN GODS by international bestseller, and creator of Sandman, Neil Gaiman is an award-winning epic novel, highly acclaimed major TV series starring Ricky Whittle, Ian McShane and Gillian Anderson and now, for the first time, adapted in stunning comic book form. This is the final of three bind-up ed itions. 'Original, engrossing and endlessly inventive' - George R. R. Martin. The final confrontation between new and old gods, with humanity caught in the middle. The new and old gods agree to meet in the centre of America to exchange the body of the old gods' fallen leader - heading towards the inevitable god war in this final arc to the bestselling comic series. This volume collects the third nine issues of the seminal American Gods comic book series. ...Show more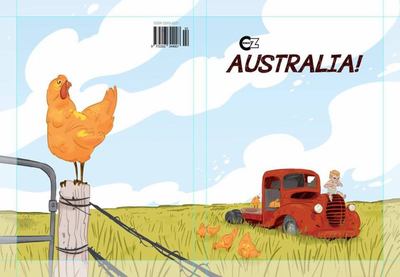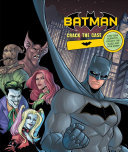 DC Comics - Batman - Crack the Case
by Derek Fridolfs; Insight Editions ((various roles)); Sean Galloway (Illustrator); Eduardo Mello
$35.00
AUD
Category: Graphic Novels
Only you can help Batman(TM) solve a mystery and be the hero Gotham needs in this interactive story In Batman's crime fighting career, there are very few cases he can't solve. But when he needs help, he has one hero to rely on...you Robin has disappeared, and Batman needs help finding him. Now, it's up to you to step into the role of "The Solver," Batman's trusted helper in times of need. Together, you will use the resources of the Batcave, the catalog of files on the Batcomputer, and your sources in Gotham City to help solve the case of Robin's mysterious disappearance. Filed with interactive elements like removable crime scene photos, puzzles, and more, this book also acts as a fact-filled guide to the mysteries of Gotham City. Kids can examine clues, gather evidence, and confront suspects alongside the Caped Crusader in order to bring the right villain to justice ...Show more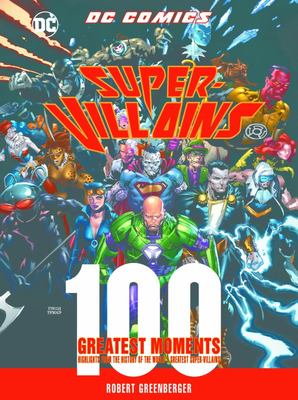 $39.99
AUD
Category: Graphic Novels | Series: 100 Greatest Moments of DC Comics Ser.
Brilliant and sinister, calculating and rash, the most spectacular and horrifying moments of the villains in the DC Comics Universe are extrapolated in DC Comics Super-Villains: 100 Greatest Moments.
$12.99
AUD
Category: Graphic Novels | Series: Princess in Black | Reading Level: Children's - Grade 1-2, Age 6-7
Who says princesses can't wear black? When trouble raises its blue monster head, Princess Magnolia ditches her flouncy dresses and becomes the Princess in Black. Princess Magnolia is having hot chocolate and scones with Duchess Wigtower when . . . Brring! Brring! The monster alarm! A big blue monster is threatening the goats! Stopping monsters is no job for dainty Princess Magnolia. But luckily Princess Magnolia has a secret -- she's also the Princess in Black, and stopping monsters is the perfect job for her! From the award-winning writing team of Shannon and Dean Hale and illustrator LeUyen Pham, here is the first in a humorous and action-packed chapter-book series for young readers who like their princesses not only prim and perfect, but also dressed in black. ...Show more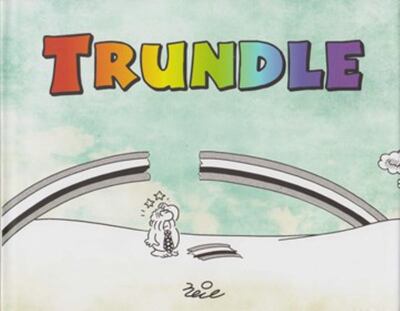 Trundle
by Neil Matterson (Artist)
$24.95
AUD
Category: Graphic Novels
A collection of the newspaper strip of this nearly-forgotten (or rarely seen) whimsical Australian 1980s pantomime feature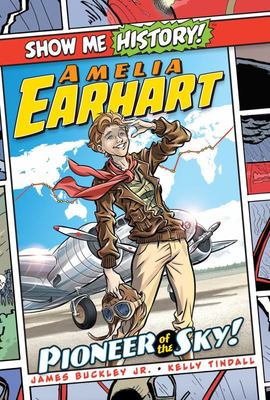 $19.99
AUD
Category: Graphic Novels | Series: Show Me History!
A fascinating and entertaining biography of Amelia Earhart, in graphic novel format. When Amelia Earhart became the first woman to make a solo flight across the Atlantic Ocean in 1932, she immediately became an American icon and a subject of endless fascination for generations to come. In Amelia Earhar t: Pioneer of the Sky , the story of the bold and daring aviator's life is presented in graphic novel format, with full-color illustrations and historically accurate details. From her hardscrabble childhood to her final flight--and mysterious disappearance--Earhart's journey will entertain, captivate, and inspire readers of all ages. ...Show more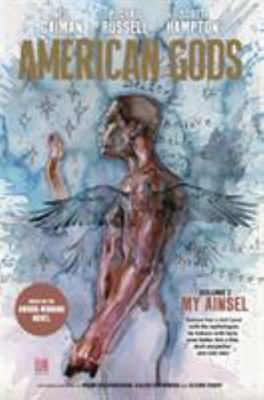 $45.00
AUD
Category: Graphic Novels
AMERICAN GODS by international bestseller, and creator of Sandman, Neil Gaiman is an award-winning epic novel, highly acclaimed major TV series starring Ricky Whittle, Ian McShane and Gillian Anderson and now, for the first time, adapted in stunning comic book form. This is the second of three bind-up e ditions. 'Original, engrossing and endlessly inventive' - George R. R. Martin. The bizarre road trip across America continues as our heroes gather reinforcements for the imminent god war! Shadow and Wednesday leave the House on the Rock and continue their journey across the country where they set up aliases, meet new gods, and prepare for war. The Hugo, Bram Stoker, Locus, World Fantasy, and Nebula award-winning novel and hit Starz television series by NEIL GAIMAN is adapted as a graphic novel! Collects issues #1-9 of American Gods: My Ainsel. ...Show more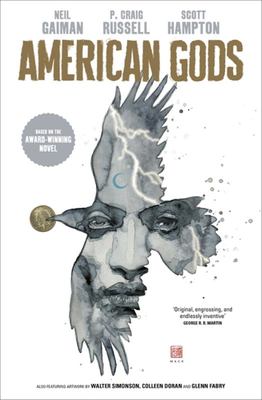 $45.00
AUD
Category: Graphic Novels
AMERICAN GODS by international bestseller, and creator of Sandman, Neil Gaiman is an award-winning epic novel, highly acclaimed major TV series starring Ricky Whittle, Ian McShane and Gillian Anderson and now, for the first time, adapted in stunning comic book form. This is the first of three bind-up ed itions. 'A must for any fan of American Gods or the work of Neil Gaiman... [sitting] alongside the TV series and the novel as another way to tackle and understand Gaiman's deep, rich narrative' Starburst Shadow Moon gets out of jail only to discover his wife is dead. Defeated, broke and uncertain where to go from here, he meets the mysterious Mr. Wednesday, who employs him to serve as his bodyguard - thrusting Shadow into a deadly world where ghosts of the past come back from the dead, and a god war is imminent. ...Show more