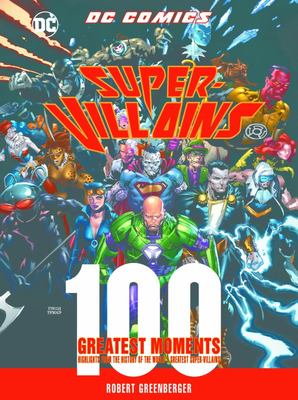 $39.99
AUD
Category: Graphic Novels | Series: 100 Greatest Moments of DC Comics Ser.
Brilliant and sinister, calculating and rash, the most spectacular and horrifying moments of the villains in the DC Comics Universe are extrapolated in DC Comics Super-Villains: 100 Greatest Moments.
$17.99
AUD
Category: Graphic Novels | Series: All-Action Classics Ser.
An exciting approach to the classics: vibrant, appealing graphic novels that bring beloved stories to a new generation of kids. With its lively, fun narrative and irrepressible hero, Tom Sawyer is tailor-made for the graphic novel form. Just imagine such classic moments as Tom and Becky in the bat-fill ed cave or the hilarious fence-painting incident captured in bright and atmospheric images. The stunning art endows each character with personality and each scene with movement and energy. Every frame is filled with such breathtaking detail--from the buildings to the carefully created backgrounds--that readers will feel as if they could step right into Twain's wonderful world. ...Show more
$19.99
AUD
Category: Graphic Novels | Series: Asterix
Upheavals and pandemonium are definitely on the horizon! The daughter of the famous Gaulish chieftain Vercingetorix is being hunted down by the Romans. She secretly finds refuge in the village of our indomitable Gauls - the only place in Roman-occupied Gaul that can guarantee her protection. And let's just say that having this very special teenager around will cause a fair few intergenerational ructions ... ...Show more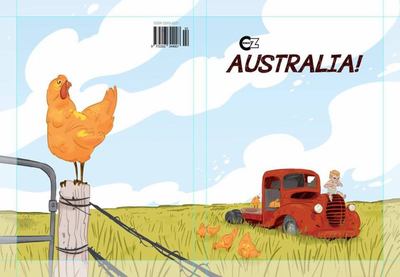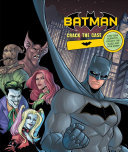 DC Comics - Batman - Crack the Case
by Derek Fridolfs; Insight Editions ((various roles)); Sean Galloway (Illustrator); Eduardo Mello
$35.00
AUD
Category: Graphic Novels
Only you can help Batman(TM) solve a mystery and be the hero Gotham needs in this interactive story In Batman's crime fighting career, there are very few cases he can't solve. But when he needs help, he has one hero to rely on...you Robin has disappeared, and Batman needs help finding him. Now, it's up to you to step into the role of "The Solver," Batman's trusted helper in times of need. Together, you will use the resources of the Batcave, the catalog of files on the Batcomputer, and your sources in Gotham City to help solve the case of Robin's mysterious disappearance. Filed with interactive elements like removable crime scene photos, puzzles, and more, this book also acts as a fact-filled guide to the mysteries of Gotham City. Kids can examine clues, gather evidence, and confront suspects alongside the Caped Crusader in order to bring the right villain to justice ...Show more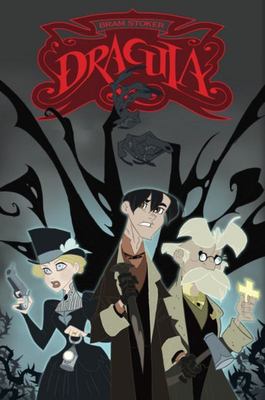 $17.99
AUD
Category: Graphic Novels
Everyone's favorite bloodsucker is captured in a spine-tingling graphic novel. In 1897, Bram Stoker gave the world one of literature's most compelling characters--and, since then, Dracula has thrilled and terrified generations of fans. Now the evil Count Dracula comes alive in an electrifying graphic novel that follows the vampire from his looming and ominous castle in Transylvania to Victorian London. Michael Mucci translates the tale and Ben Caldwell has created action-packed images--with meticulous attention paid to the finer details in each piece of art, from facial expressions to the historical accuracy of costuming, architecture, and heraldry. Young readers will be completely transfixed ...Show more
Ghosts
by Raina Telgemeier
$16.99
AUD
Category: Graphic Novels
Catrina and her family are moving to the coast of Northern California because her little sister, Maya, is sick. Cat isn't happy about leaving her friends for Bahia de la Luna, but Maya has cystic fibrosis and will benefit from the cool, salty air that blows in from the sea. As the girls explore their ne w home, a neighbor lets them in on a secret: There are ghosts in Bah a de la Luna. Maya is determined to meet one, but Cat wants nothing to do with them. As the time of year when ghosts reunite with their loved ones approaches, Cat must figure out how to put aside her fears for her sister's sake -- and her own.Raina Telgemeier has masterfully created a moving and insightful story about the power of family and friendship, and how it gives us the courage to do what we never thought possible. ...Show more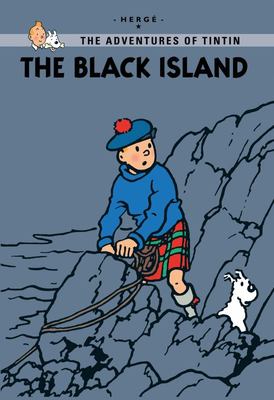 $16.95
AUD
Category: Graphic Novels | Series: Tintin Young Readers
Snowy has sniffed out another mystery, but also discovers a taste for Scottish whisky! After a terrifying chase through the skies, Tintin sets out to investigate the infamous Black Island. But can Tintin and Snowy escape the terrible 'beast'? This gorgeous new format of the classic Tintin graphic novels has been crafted specifically to suit younger readers. Over 20 pages of bonus material inside. Explore the real-life inspiration for Tintin's adventures with cool photos, fun facts and more! ...Show more
$9.99
AUD
Category: Graphic Novels | Series: Princess in Black | Reading Level: Children's - Grade 1-2, Age 6-7
Who says princesses can't wear black? When trouble raises its blue monster head, Princess Magnolia ditches her flouncy dresses and becomes the Princess in Black. Princess Magnolia is having hot chocolate and scones with Duchess Wigtower when . . . Brring! Brring! The monster alarm! A big blue monster i s threatening the goats! Stopping monsters is no job for dainty Princess Magnolia. But luckily Princess Magnolia has a secret -- she's also the Princess in Black, and stopping monsters is the perfect job for her! From the award-winning writing team of Shannon and Dean Hale and illustrator LeUyen Pham, here is the first in a humorous and action-packed chapter-book series for young readers who like their princesses not only prim and perfect, but also dressed in black. ...Show more
$16.95
AUD
$19.99
(15% off)
Category: Graphic Novels | Series: Adventures of Tintin
Hergé's classic comic book creation Tintin is one of the most iconic characters in children's books. These highly collectible editions of the original 24 adventures will delight Tintin fans old and new. Perfect for lovers of graphic novels, mysteries and historical adventures. The world's most famous t ravelling reporter is devastated at the death of a dear friend. But what if all is not as it seems? Could Chang still be alive? Tintin's friend Chang has been killed in a terrible plane crash and Tintin is distraught. But after a strange dream, Tintin becomes convinced Chang is alive. Together with Captain Haddock, he sets out on an impossible mission, an adventure deep into the mountains, through blizzards and caves of ice. They must find Chang at all costs! The Adventures of Tintin are among the best books for readers aged 8 and up. Hergé (Georges Remi) was born in Brussels in 1907. Over the course of 54 years he completed over 20 titles in The Adventures of Tintin series, which is now considered to be one of the greatest, if not the greatest, comics series of all time.  Have you collected all 24 graphic novel adventures? Tintin in the Land of the Soviets Tintin in the Congo Tintin in America Tintin: Cigars of the Pharaoh Tintin: The Blue Lotus Tintin: The Broken Ear Tintin: The Black Island Tintin: King Ottakar's Sceptre Tintin: The Crab with the Golden Claws Tintin: The Shooting Star Tintin: The Secret of the Unicorn Tintin: Red Rackham's Treasure Tintin: The Seven Crystal Balls Tintin: Prisoners of the Sun Tintin: Land of Black Gold Tintin: Destination Moon Tintin: Explorers of the Moon Tintin: The Calculus Affair Tintin: The Red Sea Sharks Tintin in Tibet Tintin: The Castafiore Emerald Tintin: Flight 714 to Sydney The Adventures of Tintin and the Picaros Tintin and Alph-Art       ...Show more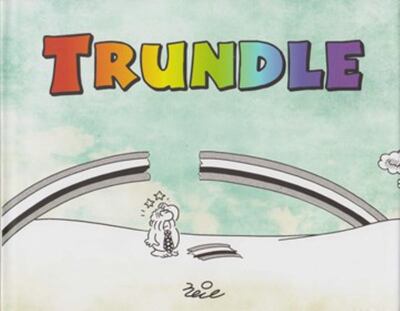 Trundle
by Neil Matterson (Artist)
$24.95
AUD
Category: Graphic Novels
A collection of the newspaper strip of this nearly-forgotten (or rarely seen) whimsical Australian 1980s pantomime feature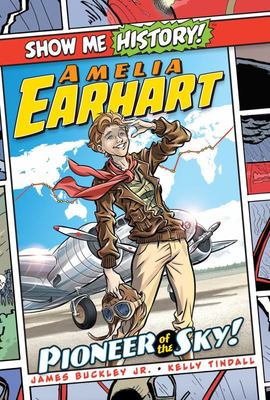 $19.99
AUD
Category: Graphic Novels | Series: Show Me History!
A fascinating and entertaining biography of Amelia Earhart, in graphic novel format. When Amelia Earhart became the first woman to make a solo flight across the Atlantic Ocean in 1932, she immediately became an American icon and a subject of endless fascination for generations to come. In Amelia Earhar t: Pioneer of the Sky , the story of the bold and daring aviator's life is presented in graphic novel format, with full-color illustrations and historically accurate details. From her hardscrabble childhood to her final flight--and mysterious disappearance--Earhart's journey will entertain, captivate, and inspire readers of all ages. ...Show more