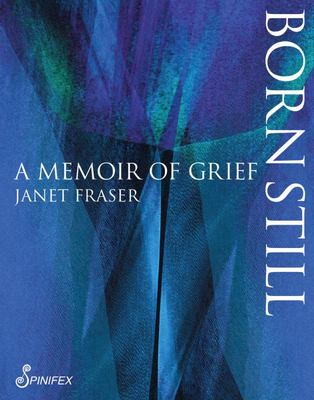 $24.95
AUD
Category: Grief & Grieving | Series: Spinifex Shorts Ser.
How did we move so far from love that a mother's grief became the vehicle with which to punish her? Losing a baby during childbirth is one of the most heartbreaking things imaginable. But to then be accused of causing that death is nothing short of soul-destroying. Janet Fraser's story shows what happen s when private grief is turned into a public accusation against a woman who dared to exercise choice about how and where she gave birth. This sobering book demonstrates the penalties dished out to women who question medical orthodoxy and to make decisions for themselves about their own bodies. When things go wrong in a hospital, it is seen as unavoidable, and no one is to blame, as the medical institutions are seen as the arbiters of decision-making. The layers of bureaucracy protect insiders. Yet if a baby dies in a home birth, the full weight of the law comes down upon the woman who dared to give birth outside a hospital. Janet Fraser is that woman and this is her story of injustice, loss and grief. This painful yet enlightening book shows that the patriarchy still wrestles for the control of women and their bodies --and punishes them with every tool in the legal handbook when they dare to contest the view that their bodies are public property. ...Show more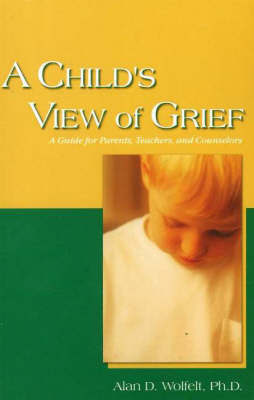 $11.95
AUD
Category: Grief & Grieving
Parents, teachers, and other adults can learn through this concise and caring guide to how children and adolescents grieve after someone they love dies. Exploring the six reconciliation needs of mourning, this helpful resource recognises that grieving children are especially deserving of an emotional en vironment of love and acceptance. Including a historical perspective on children and death, this handbook helps adults recognise the importance of empathy toward a grieving child, and provides guidelines for involving children in funeral services. These suggestions can help anyone who wants to help young people better cope with grief so that they can go on to become emotionally healthy adults themselves. ...Show more
$16.99
AUD
Category: Grief & Grieving
This new edition of the bestselling classic offers sensitive and practical advice on how to deal with the grieving process, from coping with the funeral to managing anniversaries and special dates. Suitable for both the bereaved and their support team, it explains what to expect emotionally, psychologic ally and practically from the first day through the first year, as well as outlining the physical and emotional reactions to grief, why men and women react differently, how children deal with grief, and some of the long-term consequences of bereavement. New chapters include complicated grief, memorialisation, talking to children about traumatic death, and compassionate ways to talk to the bereaved. Whether you have been bereaved, or are supporting somone who is grieving, this self-help book will prove invaluable, and show you how to survive or help others survive the most challenging experience a human being can have: the loss of a loved one. ...Show more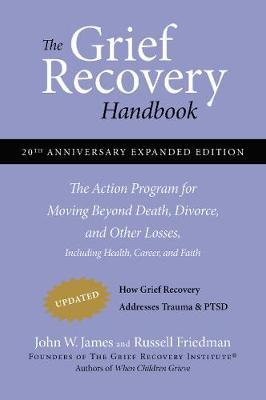 $27.99
AUD
Category: Grief & Grieving
Updated to commemorate its 20th anniversary, this classic resource further explores the effects of grief and sheds new light on how to begin to take effective actions to complete the grieving process and work towards recovery and happiness. Incomplete recovery from grief can have a lifelong negative ef fect on the capacity for happiness. Drawing from their own histories as well as from others', the authors illustrate how it is possible to recover from grief and regain energy and spontaneity. Based on a proven program, The Grief Recovery Handbook offers grievers the specific actions needed to move beyond loss. New material in this edition includes guidance for dealing with: ·  Loss of faith ·  Loss of career and financial issues ·  Loss of health ·  Growing up in an alcoholic or dysfunctional home The Grief Recovery Handbook is a groundbreaking, classic handbook that everyone should have in their library. "This book is required for all my classes. The more I use this book, the more I believe that unresolved grief is the major underlying issue in most people's lives. It is the only work of its kind that I know of that outlines the problem and provides the solution."--Bernard McGrane, Ph.D., Professor of Sociology, Chapman University ...Show more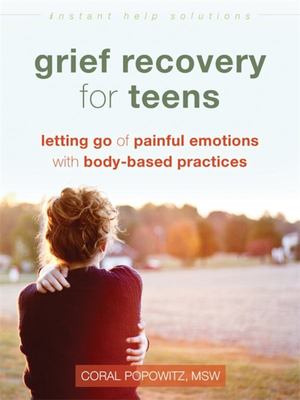 $33.95
AUD
Category: Grief & Grieving | Series: Instant Help Solutions
Did you know that grief can affect both your mind and your body? In this helpful and healing guide, the director of the Children s Grief Connection offers practices to help you deal with the physical aspects of grief and loss.If you lose someone you love or are close to, you probably feel a number of em otions sadness, anger, loneliness, or fear. These are all normal feelings, and it s important that you have someone to talk to, whether it s a family member, friend, or counselor. But did you know that grief can also affect your body? That s because the brain and the body are much more connected than you might think.In this compassionate guide, you ll discover how your mind can affect the way you feel physically, and discover body-oriented skills to help your body heal after experiencing loss. You ll also find ways to relieve feelings of anxiety and confusion that can make your physical symptoms worse, and finally begin the healing process.Knowing how your body is affected by grief and loss and what you can do to relieve the physical and emotional pain will give you healthy coping skills to last a lifetime. This book will help you learn these skills and start feeling better in both body and mind. ...Show more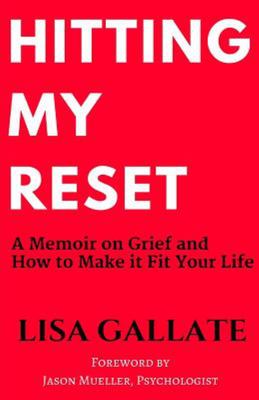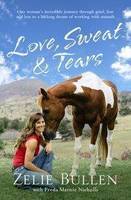 $29.99
AUD
Category: Grief & Grieving
The inspirational true story of a remarkable young woman who overcame an underprivileged childhood, personal tragedy and depression to work as a stunt woman and then as one of the most successful animal trainers in Australia, if not the world. Zelie's love of animals and their affection for her has kept her going during even her darkest moments, and ultimately this led her to the man she loves and to the amazing life she now leads. Step inside Zelie's extraordinary world where she has worked with everyone from Princess Zahra, the Aga Khan's daughter, to Antonio Banderas, to the piglets in Babe and the war horse in Stephen Spielberg's epic film, War Horse. ...Show more
$19.95
AUD
Category: Grief & Grieving
A new book from the author of "When Hello Means Goodbye." Created especially for children who are suffering the loss of their families pregnancy.
A Grief Observed
by C. S. Lewis; Hilary Mantel (Foreword by)
$19.99
AUD
Category: Grief & Grieving
Written after his wife's tragic death as a way of surviving the "mad midnight moments," A Grief Observed is C. S. Lewis' honest reflection on the fundamental issues of life, death, and faith in the midst of loss. This work contains his concise, genuine reflections on that period: "Nothing will shake a m an--or at any rate a man like me--out of his merely verbal thinking and his merely notional beliefs. He has to be knocked silly before he comes to his senses. Only torture will bring out the truth. Only under torture does he discover it himself." This is a beautiful and unflinchingly honest record of how even a stalwart believer can lose all sense of meaning in the universe, and how he can gradually regain his bearings. ...Show more
$20.00
AUD
Category: Grief & Grieving
A Guide to Grief- First Aid for Your Heart and SoulPractical tools, creative activities and yoga exercises to help you cope with the loss of someone you love.Grief hurts. It hurts like hell. It's only natural to want to run as far and as fast as you can in the opposite direction. Trouble is, the further you run, the greater the spectre of your grief becomes, growing into a terrifying monster, hot on your heels.Don't be afraid. Use this book to help you turn and face that monster of grief. Maybe you'll find it's not that scary after all. Discover ways to tame your grief and make it a wise friend to walk beside through life. There is a way forward. You will feel better. You will learn to smile again. One day at a time. One step at a time. Breath by breath.Let Edwina take your hand and gently guide you towards healing the pain of losing someone you love. A new dawn is on its way.Writing with the wisdom of experience, after losing her father, brother and son, Edwina shares practical advice, gentle yoga techniques, creative activities, meditations and visualisations, and even recipes, to help you heal and grow through grief.'Part-memoir, part-guidebook, this will serve as a comforting ally to those whose lives have been turned upside-down by grief.'Dr. Warren Ward Psychiatrist'Just wonderful - heartfelt and wise. A soothing balm for your soul. A comforting hug in a book.'Favel Parrett, best-selling author of 'Past the Shallows' and 'There is Still Love'."Edwina Shaw understands grief in many ways - through devastating personal experience, in her work as a yoga teacher, and through facilitating workshops that explore emotions through writing. Brimming with wisdom, comfort and practical suggestions, 'A Guide Through Grief' is a tender and compassionate handbook for negotiating loss."Dr. Fiona Robertson, medical practitioner and writer.'A Guide Through Grief' is the book I wish I'd been given when I was fourteen, experiencing grief for the first time after the death of my father. It has the tools I needed when I was twenty-one and my brother killed himself after a painful battle with schizophrenia. The tools I had when, many years later, I lost my longed-for third child a few days after birth. In 'A Guide Through Grief' I share those tools with you in the hope that they will bring you comfort and make your journey through the pain of loss easier. With gentleness and love.Edwina xx ...Show more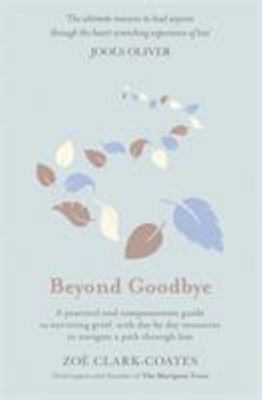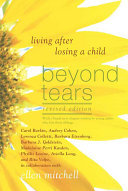 $29.99
AUD
Category: Grief & Grieving
Meant to comfort and give direction to bereaved parents, Beyond Tears is written by nine mothers who have each lost a child. This revised edition includes a new chapter written from the perspective of surviving siblings.The death of a child is that unimaginable loss no parent ever expects to face. In Be yond Tears, nine mothers share their individual stories of how to survive in the darkest hour. They candidly share with other bereaved parents what to expect in the first year and long beyond: *Harmonious relationships can become strained*There is a new definition of what one considers "normal" *The question "how many children do you have?" can be devastating*Mothers and fathers mourn and cope differently*Surviving siblings grieve and suffer as well*There simply is no answer to the question "why?" This sharing in itself is a catharsis and because each of these mothers lost her child at least seven years ago, she is in a unique position to provide perspective on what newly bereaved parents can expect to feel. The mothers of Beyond Tears offer reassurance that the clouds of grief do lessen with time and that grieving parents will find a way to live, and even laugh again. ...Show more