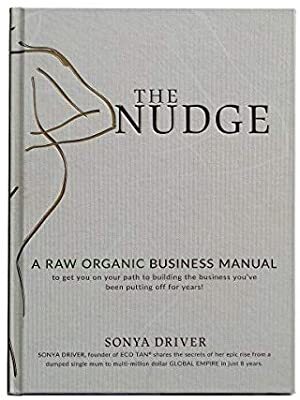 $19.95
AUD
Category: Self Help
A raw organic business manual to get you on your path to building the business you have been thinking about for years!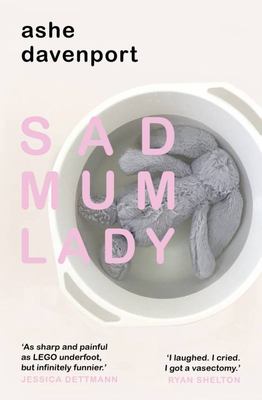 $29.99
AUD
Category: General Health
If David Sedaris and Sheila Heti had a baby... well, there'd be a lot to unpack there. But the ensuing stories would be brutal and hilarious and endlessly readable. And they'd look a bit like Sad Mum Lady. If people knew how bad this was,' I said to a friend two weeks after the birth, nipples flashing red like emergency lights under my dressing-gown, 'they would be sterilised on their thirteenth birthdays.'It sometimes feels like there's a rule for parents: if you're going to say anything mildly unhappy about parenting, you must also be at pains to stress that it is all worth it. What joy! What wonder! How lucky we are!But then there's the crying. And the body horror. The tearing and the leaking. And the crippling isolation. And the sleep deprivation. And somehow a dead rat in the cubbyhouse and the endless judgement of peers and neighbours and the internet. But fear not. Ashe Davenport is here. And she's not afraid to say it's fucked.Unapologetic and frank, Sad Mum Lady navigates the joys of motherhood in ways that will be familiar, hilarious and essential reading for parents and non-parents alike. Savage, true and deeply relatable - finally, a book that resists the sanitised, acceptable face of parenting. You might not feel better, but at least you'll feel less alone. ...Show more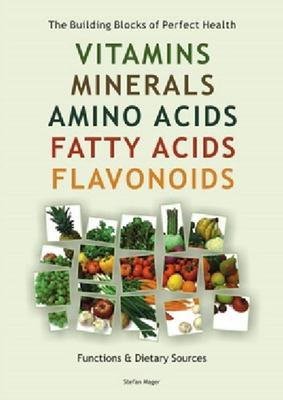 $12.00
AUD
Category: General Health
This new title will REPLACE our existing Vitamins, Homeopathy, Bach Flower Essences 3-in-one Guide. Vitamins, Minerals, Amino Acids, Fatty Acids and Flavonoids are the building blocks of perfect health. It is useful to have an understanding of their functions and their dietary sources.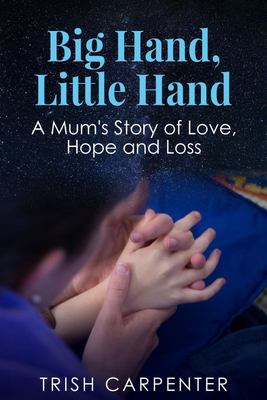 $29.95
AUD
Category: Death & Dying
The loss of a child is every parent's nightmare, and one that Trish Carpenter has lived through.In this raw and real tale, Trish shares her son Thomas' courageous fight with medulloblastoma, an aggressive childhood brain cancer. From the shocking diagnosis, to surgery and treatment, then came a new tria l put before this young boy...During surgery to remove his tumour, Thomas acquired a brain injury known as Posterior Fossa Syndrome. This presented an additional challenge for a family already on its knees. Thomas was suddenly unable to sit, speak, swallow or control any voluntary muscle in his body. He was back to square one as a seven-year-old boy and in for a long journey of rehabilitation.Trish found that she was in need of answers beyond doctor advice, looking for helpful information and wanting to hear from other parents' experiences. She didn't find what she was looking for and she became frustrated and confused about how she could best help her son.While never giving up hope, this little boy demonstrated courage, resilience and perseverancethroughout his gruelling 13-month battle with brain cancer. This is the story of a superhero. This is Thomas' story.It is gut-wrenching.It will make you laugh and cry.But?It will give you comfort.It will give you answers.It will give you an insight on what it takes to get through a family's biggest test. ...Show more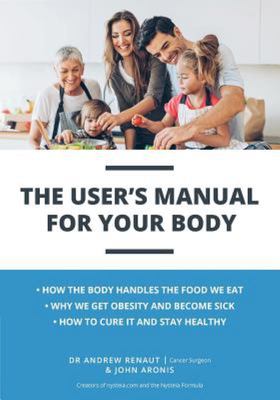 $27.95
AUD
Category: General Health
Your body is the most sophisticated thing in the Universe, and you should view it as your most treasured possession. But you did not arrive in this world with a user's manual that tells you how your body works, particularly in relation to the food you put into it, and what goes wrong when you do things differently to how you have evolved.Two thirds of western society are either overweight or suffering from obesity. This is a potent source of unhappiness, extending in many to anxiety, stress and clinical depression. But there's also a significantly increased risk of serious diseases such as cancer, heart attacks, strokes, Alzheimer's disease, arthritis and diabetes. If you contract any of these there's a very good chance you will die prematurely.Statistics show that what we are currently doing is clearly not working. And that's because people simply don't know or have been given the wrong information.The User's Manual For Your Body provides in simple terms everything you need to know. ...Show more
$34.99
AUD
Category: Lifestyle
In This One Wild and Precious Life, Sarah Wilson explores the central disorder of modern existence: disconnection from ourselves, disconnection from community, disconnection from the preciousness of life on this planet  This One Wild and Precious Life is a journey of the soul, a case for why we need to cast off our too-tight psychic apparel and step bravely into the uncertainty of 'giving a fuck', the whirlpool of finding purpose, and the perilousness of connecting fully, passionately and unequivocally to life again. Sarah's journey pivots from her own anxiety and feeling of disconnection, as she takes the reader on a three-year odyssey to reconnect with the life she feels we are losing via a series of hikes around the world. Throughout, she brings together science and spiritual understandings ('East meets West'), following in the footsteps of artists, poets and philosophers, to amplify the conversation that the world wants and needs to have right now. Elegantly written and uncannily prescient, this is the perfect book for this difficult era of climate carnage and COVID-19, that goes well beyond the data and the political toing and froing, a compelling argument for turning collective crises and shared malaise into rocket fuel for personal and social transformation. And a better world.   ...Show more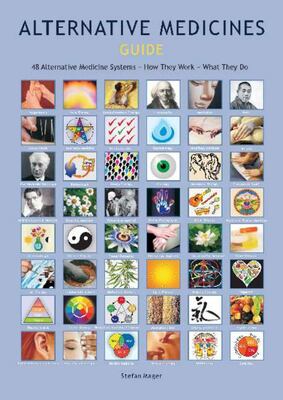 $12.00
AUD
Category: General Health | Series: Aracaria Guides Ser.
Alternative medicine includes a variety of healing practices that do not fall within the realm of conventional medicine. Many of these healing systems are based on historical and cultural traditions. The focus is on natural practices that aim to prevent disease or return the body to health with non-inva sive methods. Alternative medicines attempt to heal the body as a whole rather than exclusively focus and treat the symptoms of a disease. A growing number of traditionally trained physicians practice integrative medicine today. The use of alternative medicine in developed countries is significant and increasing. Complementary therapies are often used in palliative care or by practitioners attempting to manage chronic pain in patients. ...Show more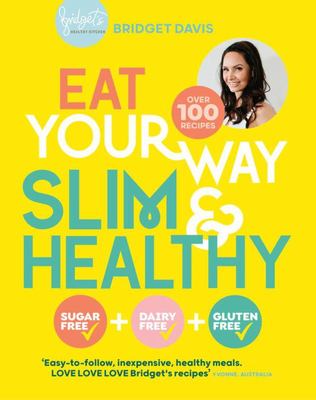 $35.00
AUD
Category: General Health
Say goodbye to brain fog, bloating, mood swings, tiredness and unhealthy weight with gluten-free, sugar-free, dairy-free recipes.  am reminded daily that health is wealth, so I feel like the richest person on earth. I want to help you feel this good …' - Bridget Davis, Bridget's Healthy KitchenWhen I s witched to sugar-free, gluten-free, dairy-free eating, my transformation was radical. I was in my forties, a wife and mother, and I lost 25kgs in just over 4 months with zero exercise and fell in love with life again.As a chef with over twenty years' experience, creating healthy recipes packed with deliciousness and flavour is my priority. I swap out all processed foods, dairy, sugar and gluten for fresh, healthier ingredients to create delicious recipes for every meal of the day. ...Show more
$34.99
AUD
Category: Parenting
For boys, adolescence can be a confusing minefield and parents can be bewildered as how to best guide their precious sons. Many parents wake one day to find that their beautiful little boys have grown into silent, withdrawn, sometimes angry and often unmotivated tweens and teens. Well-known Australian author, parenting and resilience educator, and 'boy champion' Maggie Dent, offers parents and guardians a compassionate and practical guidebook, packed with advice and ground-breaking techniques on how to stay calm and:- Communicate effectively and defuse conflict- 'Unstick' an unmotivated son- Teach them to cope with loss and failure, and how to recover- Help them foster healthy friendships and intimate relationships- Navigate technology and the digital world. From Boys to Men empowers parents with insight, tips and a common-sense approach to help all boys - and their families - thrive as they progress through adolescence, offering hope for their bright futures as happy, healthy men.Featuring a Foreword by Michael Gurian   ...Show more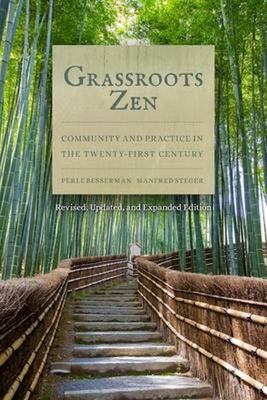 $29.99
AUD
Category: Self Help
-Future generations may come to see the publication of Grassroots Zen as a pivotal moment in the emergence of a uniquely American Zen.- --Rami Shapiro, Minyan: Ten Principles for Living a Life of Integrity-Steger and Besserman offer something quite different, and quite welcome... a Zen that comes to ter ms with, and ultimately transcends, the hierarchical, sexist, otherworldly, and pseudo-militaristic overtones of the Zen tradition.- --Library Journal-This book will appeal to [all] who are uncomfortable with Zen's hierarchies and moral prescriptions.- --Shamhbala Sun-... Steger and Besserman name and describe a phenomenon that is occurring all over the country: relatively small, democratically run groups of Zen Buddhist practitioners are banding together and sustaining a sangha, or community, free of the hierarchy and formality of the monastery.---Publishers Weekly-A short, clear presentation on one way to make Zen less Japanese and more Western... - --Rita M. Gross, Buddhism After PatriarchyGrassroots Zen envisions a socially engaged Buddhism where zazen is integrated each day with work, family, and social obligations. Though both authors have practiced traditional Zen for decades, here they eschew the militaristic, patriarchal tendencies of Zen in favor of -an egalitarian community of socially mobile members who place less emphasis upon transmission and hierarchy than on individual responsibility.-Married university professors and authors Manfred Steger (Gandhi's Dilemma: Nonviolent Principles and Nationalist Power) and Perle Besserman (aka Perle Epstein) (The Shambhala Guide to Kabbalah and Jewish Mysticism) studied first under the cultural weight of Japanese Zen, then with the light-footed lay master Robert Aitken. Founders of the Princeton Area Zen Group in NJ, they have been teaching their democratic, grassroots-style of Zen for over twenty-five years. ...Show more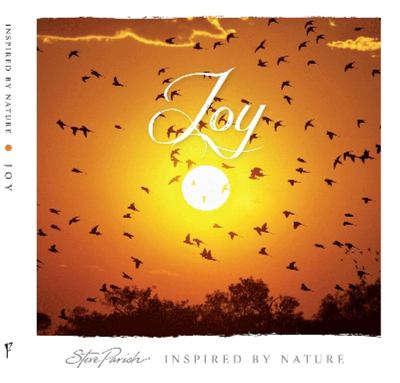 $4.95
AUD
Category: Self Help | Series: Inspired by Nature Ser.
The eight books in this series offer insights into creating a rich and fulfilling life connected to soul and nature. There is no handbook to life given to us when we enter this world. We are born into a diversity of life situations which we will accept or deny:
$32.99
AUD
Category: Self Help
In the midst of a global mental health crisis, millions of people have turned to mindfulness. But does it actually work? In a world-first experiment, journalist Shannon Harvey recruited a team of scientists to put mindful meditation to the test. But what began as a year-long self-experiment soon became a life-changing experience. Overwhelmed with insomnia and an incurable autoimmune disease, Shannon Harvey needed to make a change. But while the award-winning health journalist found plenty of recommendations on diet, sleep and exercise, when she looked for the equivalent of a 30-minute workout for her mental wellbeing, there was nothing. Also worried for the future mental health of her kids, who were growing up amidst critical levels of stress, anxiety, depression and addiction, Shannon enlisted a team of scientists to put meditation to the test. Could learning to quiet our busy minds be the simple solution the world so desperately needs? During her year of living mindfully Shannon is poked, prodded, scanned and screened. After a 30,000 kilometre journey from Australia to the bright lights of Manhattan and the dusty refugee camps of the Middle East - interviewing the world's leading mindfulness experts along the way - what begins as a quest for answers transforms into a life-changing experience. From the director of the internationally acclaimed documentary of the same name, MY YEAR OF LIVING MINDFULLY is filled with compelling stories, groundbreaking science, and unexpected insights that go to the heart of what it means to be human in the twenty-first century. ...Show more