$29.99
AUD
Category: Self Help
Women Don't Owe You Pretty will tell you to... love sex, hate sexism, protect your goddamn energy, life is short, dump them, and that you owe men nothing, least of all pretty. Florence's debut book will explore all progressive corners of the feminist conversation; from insecurity projection and refusing to find comfort in other women's flaws, to deciding whether to date or dump them, all the way through to unpacking the male gaze and how it shapes our identity. Women Don't Owe You Pretty is an accessible leap into feminism, for people at all stages of their journey who are seeking to reshape and transform the way they view themselves. In a world that tells women we're either not enough or too much, it's time we stop directing our anger and insecurities onto ourselves, and start fighting back to re-shape the toxic structures of our patriarchal society. Florence's book will help you to tackle and challenge the limiting narrative you have been bombarded with your whole life, and determine feminism on your own terms. After all, you are the love of your own life.   ...Show more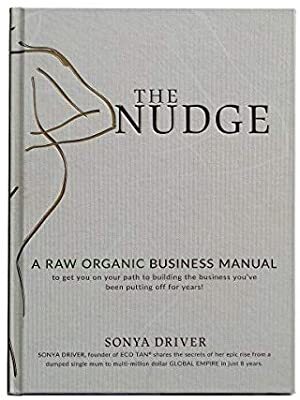 $19.95
AUD
Category: Self Help
A raw organic business manual to get you on your path to building the business you have been thinking about for years!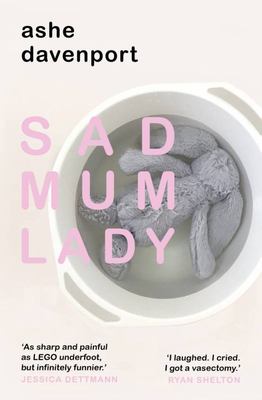 $29.99
AUD
Category: General Health
If David Sedaris and Sheila Heti had a baby... well, there'd be a lot to unpack there. But the ensuing stories would be brutal and hilarious and endlessly readable. And they'd look a bit like Sad Mum Lady. If people knew how bad this was,' I said to a friend two weeks after the birth, nipples flashing red like emergency lights under my dressing-gown, 'they would be sterilised on their thirteenth birthdays.'It sometimes feels like there's a rule for parents: if you're going to say anything mildly unhappy about parenting, you must also be at pains to stress that it is all worth it. What joy! What wonder! How lucky we are!But then there's the crying. And the body horror. The tearing and the leaking. And the crippling isolation. And the sleep deprivation. And somehow a dead rat in the cubbyhouse and the endless judgement of peers and neighbours and the internet. But fear not. Ashe Davenport is here. And she's not afraid to say it's fucked.Unapologetic and frank, Sad Mum Lady navigates the joys of motherhood in ways that will be familiar, hilarious and essential reading for parents and non-parents alike. Savage, true and deeply relatable - finally, a book that resists the sanitised, acceptable face of parenting. You might not feel better, but at least you'll feel less alone. ...Show more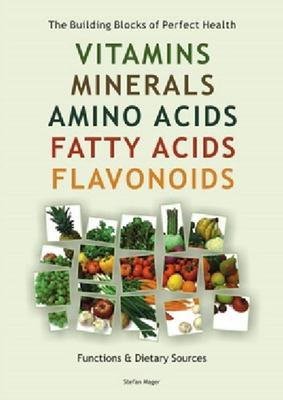 $12.00
AUD
Category: General Health
This new title will REPLACE our existing Vitamins, Homeopathy, Bach Flower Essences 3-in-one Guide. Vitamins, Minerals, Amino Acids, Fatty Acids and Flavonoids are the building blocks of perfect health. It is useful to have an understanding of their functions and their dietary sources.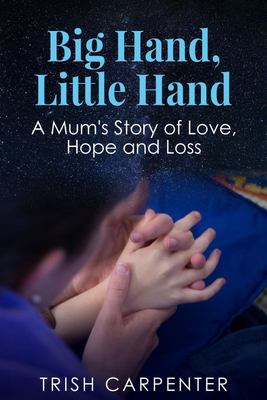 $29.95
AUD
Category: Death & Dying
The loss of a child is every parent's nightmare, and one that Trish Carpenter has lived through.In this raw and real tale, Trish shares her son Thomas' courageous fight with medulloblastoma, an aggressive childhood brain cancer. From the shocking diagnosis, to surgery and treatment, then came a new tria l put before this young boy...During surgery to remove his tumour, Thomas acquired a brain injury known as Posterior Fossa Syndrome. This presented an additional challenge for a family already on its knees. Thomas was suddenly unable to sit, speak, swallow or control any voluntary muscle in his body. He was back to square one as a seven-year-old boy and in for a long journey of rehabilitation.Trish found that she was in need of answers beyond doctor advice, looking for helpful information and wanting to hear from other parents' experiences. She didn't find what she was looking for and she became frustrated and confused about how she could best help her son.While never giving up hope, this little boy demonstrated courage, resilience and perseverancethroughout his gruelling 13-month battle with brain cancer. This is the story of a superhero. This is Thomas' story.It is gut-wrenching.It will make you laugh and cry.But?It will give you comfort.It will give you answers.It will give you an insight on what it takes to get through a family's biggest test. ...Show more
$24.99
AUD
Category: Self Help
What a century of life experience can teach us about happiness, ambition, courage, love and how to make the most of the lives we've been given. How many people do you know grew up as a poor immigrant in America during the Great Depression, won a scholarship to Harvard Law School, landed on the beaches o f Normandy on D Day, were present at the liberation of concentration camps including Buchenwald, Mauthausen and Flossenburg, held leading Nazis to account at the Nuremberg trials and have fought for an International Criminal Court to hold war criminals to account the world over? Now you know one. Benjamin Ferencz turned 100 in 2020. In this extraordinary book, he shares his remarkable life story and the nine humble, compelling and life-affirming lessons he's learned along the way that we can all harness for ourselves. ...Show more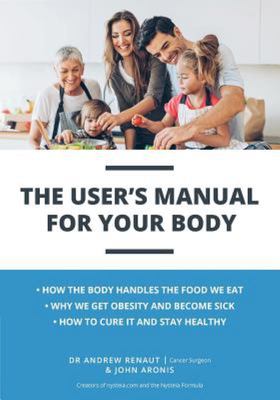 $27.95
AUD
Category: General Health
Your body is the most sophisticated thing in the Universe, and you should view it as your most treasured possession. But you did not arrive in this world with a user's manual that tells you how your body works, particularly in relation to the food you put into it, and what goes wrong when you do things differently to how you have evolved.Two thirds of western society are either overweight or suffering from obesity. This is a potent source of unhappiness, extending in many to anxiety, stress and clinical depression. But there's also a significantly increased risk of serious diseases such as cancer, heart attacks, strokes, Alzheimer's disease, arthritis and diabetes. If you contract any of these there's a very good chance you will die prematurely.Statistics show that what we are currently doing is clearly not working. And that's because people simply don't know or have been given the wrong information.The User's Manual For Your Body provides in simple terms everything you need to know. ...Show more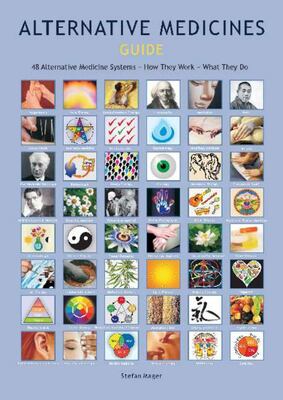 $12.00
AUD
Category: General Health | Series: Aracaria Guides Ser.
Alternative medicine includes a variety of healing practices that do not fall within the realm of conventional medicine. Many of these healing systems are based on historical and cultural traditions. The focus is on natural practices that aim to prevent disease or return the body to health with non-inva sive methods. Alternative medicines attempt to heal the body as a whole rather than exclusively focus and treat the symptoms of a disease. A growing number of traditionally trained physicians practice integrative medicine today. The use of alternative medicine in developed countries is significant and increasing. Complementary therapies are often used in palliative care or by practitioners attempting to manage chronic pain in patients. ...Show more
$24.99
AUD
Category: Self Help | Series: Everyday Inspiration Journals
Pinpoint and embrace your quiet moments with Everyday Calm, a journal to track and analyze how much peace you are experiencing each day. Constantly going at full speed with no reprieve can have drastically negative effects on your physical health, your mental state, and your relationships. Finding your individual sense of calm can have a great impact on how you approach everyday life, improve your treatment of others, and develop your self-care and personal growth.Everyday Calm explores the concept of calm--what it means to live slow, be still, and intimately connect with what's happening to you both internally and externally on a constant basis. By doing this, you can begin to work on repairing the most important relationship of all--the one with yourself. One of the best ways to refresh yourself and find inner peace is to expel any stress, anxiety, or harmful thoughts through writing, a literal way of drawing out the bad and storing it someplace other than your body or mind. This beautiful journal helps you do just that. These and more mindful tools help you chart your progress: Writing prompts to help form emotional, physical, and mental habits, for example: What are you grateful for? How do you look after your body? When are you in your best headspace? Daily meditation guides to help you reconnect with your surroundings, such as: What's the weather like right now? List four things you can hear. Breathe in through your nose for four seconds, and then out through your mouth for another four seconds. Repeat this four times. Monthly self-care trackers to log the frequency of your favorite activities Big picture discussions on how to keep calm in your life Embrace the peace and tranquility you deserve with Everyday Calm. ...Show more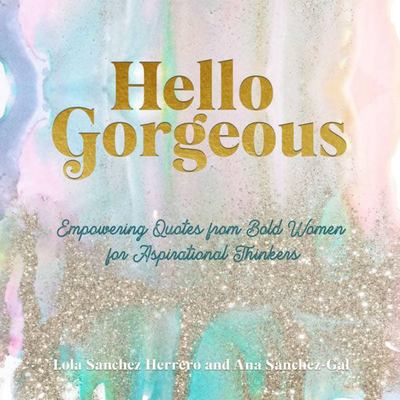 $29.99
AUD
Category: Self Help | Series: Everyday Inspiration Ser.
Hello Gorgeous is a powerful collection of straight-talking advice and striking images to keep you motivated every day. Flip with ease through this empowering and gorgeously designed book--featuring the stunning artwork of The Oliver Gal Artist Co.--to find inspirational quotes and stories from outstand ing women whenever you need a cheerleader by your side. You just got promoted and you're doubting your skills will be an asset to your new job or you just graduated and aren't sure what's waiting for you in the workplace. On days like this, when it can be hard to find inspiration, wouldn't it be great to be able to carry a good friend in your bag for support? With Hello Gorgeous, you'll have just that, a friend cheering you on with uplifting words whenever you need them. Divided by themes like aspiration, leadership, purpose, creativity, and self-care, you'll have encouraging messages to guide you through every step of your journey. Each quote is accompanied by a short inspirational story to help you harness your bravery, be bold, and live courageously. Some of the incredible boss women featured include Cindy Eckert, the CEO of The Pink Ceiling and Sprout Pharmaceuticals; Lola Tash, the co-founder and CEO of MyTherapistSays; Luisa Santos, founder of Lulu's Ice Cream; and Catherine Cu, the creative co-founder and CEO of Cocofloss; among many more! Each woman has a story to tell, from being a trailblazer in their career field to creating new ways of seeing things to following their passions. Many of these women have overcome incredible challenges to become the leaders they were meant to be--even when the odds were stacked against them. For instance, Chié Dambara, a BRCA survivor, who at the age of 24 had a double mastectomy, harnessed resilience and determination to become the founder of Yoko Matcha. These women show not only great leadership, but also aim to make a difference in the world. Michelle Abbs, the Director of Mana Tech Miami, who grew up in Michigan seeing the divides between the urban and suburban neighborhoods, now works to make a difference by inspiring more leaders. Fatinah Hayat, the founder of The Hayat in London, after realizing she was working for a denim brand that used several gallons of water to produce one pair of jeans, quit, and founded her own ethical fashion brand. This personal aspirational guide is the ideal gift for ambitious thinkers and doers. Words of encouragement and inspiration from women around the world come together in the Everyday Inspiration series from Rock Point. Follow the journeys of hundreds of strong female leaders from past to present through thoughtful biographies and empowering quotes, and receive advice for how to live a more thoughtful and fulfilling life overall through performing acts of kindness for other or various methods of self-care. The perfect gift for family and friends, these gorgeous hardcovers featuring foiled covers and full-color interiors bring these amazing words of wisdom to life. Other titles in the series include: Grit & Grace; Find Your Glow, Feed Your Soul; Inhale Courage, Exhale Fear, Find Your Calm; and Beautifully Said ...Show more
$29.99
AUD
Category: Self Help
From the bestselling author of AM I DOING THIS RIGHT? comes an honest, hilarious, entirely relatable illustrated guide to living life right. And wrong.  
$24.99
AUD
Category: Relationships
We all have that one friend.   The one who expects the world, but never remembers your birthday. The one who constantly ditches your dinner plans when you're already halfway to the restaurant. The one who leaves you feeling exhausted, used and completely emotionally battered.   Why do we let these peopl e into our lives? When is their friendship actually friend-shit? How do we dump these crappy companions?   This is the no-bullshit, essential guide for anyone devoting their precious time and energy into maintaining friendships with toxic friends. Using activities, truth bombs, and real-life examples, neuropscyhologist Dr Hannah Korrel will help you to identify the bad friends in your life, understand what true friendship should look like, learn how to attract the best people, and become the best friend you can be yourself.   Provocative, funny, and brutally honest, How To Break Up With Friends will change the way you look at friendship forever.   ...Show more