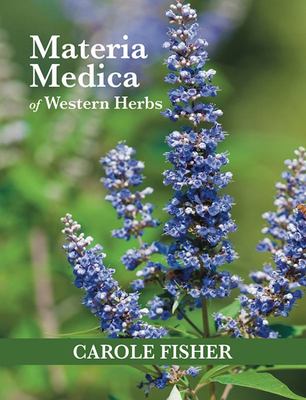 $78.71
AUD
$89.95
(12% off)
Category: Herbal Medicine
This volume is based on the original Materia Medica of Western Herbs for the Southern Hemisphere by Carol Fisher and Gilian Painter and has been expanded and updated to include botanical, scientific, pharmacy and safety information. It is designed for worldwide use and contains detailed monographs of 18 0 medicinal herbs. There are appendices to help students understand pharmacological and medicinal actions, a glossary listing the known actions of common constituents, a table of interactions and a comprehensive therapeutic index. This textbook is valuable not only for students and practitioners of herbal medicine but is also of use to any health provider who wishes to know more about how and why herbs work and the safety issues related to them. ...Show more
$33.20
AUD
$37.95
(12% off)
Category: Herbal Medicine
The ideal guide for herbal medicine practitioners, students and others interested in making their own medicines. This text provides clear instructions for making herbal medicines in the home or clinic as well as detailed information about industrial manufacturing processes. Recipes and instructions are provided for making everything from simple herbal teas to more complex preparations such as tablets, syrups, lotions, creams, pessaries, poultices and compresses. How to make alcohol-based fluid extracts that are commonly used by herbalists is also covered in detail. ...Show more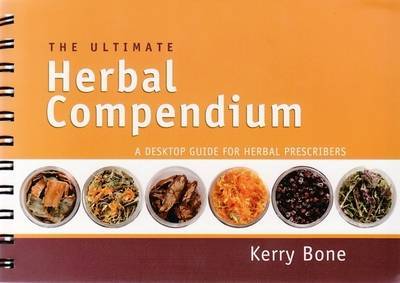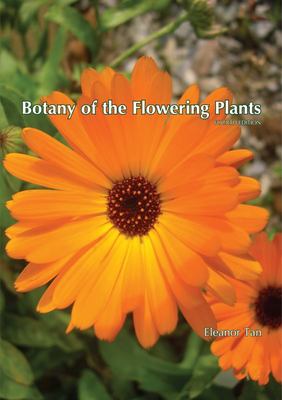 $32.00
AUD
$36.95
(13% off)
Category: Herbal Medicine
An introduction to the classification, diversity and life cycle of flowering plants. This text includes practical exercises to explore and understand the function, morphology and variety of seeds, roots, stems, leaves, flowers and fruit.
$39.36
AUD
$44.99
(12% off)
Category: Herbal Medicine
This comprehensive, full-color guide provides detailed, easy-to-follow instructions for making and using approximately 250 herbal medicines at home, including practical tips and numerous effective formulas developed and tested by the authors, both expert herbalists with years of experience. Readers who appreciate the health-giving properties of herbal medicines but are discouraged by the high price of commercial products can now make their own preparations for a fraction of the cost. The authors tell you everything you need to know about harvesting, preparing, and administering herbs in many different forms, including fresh, bulk dried herbs, capsules, extracts in water, alcohol, glycerin, vinegar and oil, and even preparations like essential oils and flower essences. The book also covers topical applications of herbs as salves, lotions, poultices, tooth powders, ear drops, and more, and includes an extensive chapter on herbal hydrotherapy. The Modern Herbal Dispensary explains why different preparations of the same herb will obtain better results, demonstrating how capsules, teas, tinctures, or glycerites of the same plant will not have exactly the same effect on the body. Leading herbalists Thomas Easley and Steven Horne have tested and proven the herbal formulas they offer, along with suggestions for treating more than one hundred illnesses. They lay out the principles of herbal formulation and also provide instructions on how to prepare single herbs, a procedure that has been largely ignored in other references. More comprehensive than any other guide, thoroughly researched, beautifully illustrated, and presented with ease of use in mind, this book will take its place as the premier reference for those who want to produce all the herbal remedies they need, and to save money in the process. ...Show more
$28.85
AUD
$32.99
(12% off)
Category: Herbal Medicine
The Practice of Traditional Western Herbalism places the function of western herbs in their true historical context, apart from homeopathy, traditional Chinese medicine, and Ayurveda. Recently there has been a revival of interest in western herbalism, but practitioners haven't been able to explore its b enefits due to a void of information on the topic--the system of medicine the herbs fit into had all but disappeared. To remedy the situation, herbalist Matthew Wood has researched the old-time practices and reconstructed them for modern use. In resuscitating western herbal medicine and bringing it up to date, he gives his readers a powerful tool for holistic theory and treatment. Wood makes the point that plant medicines, because they are made from a broad range of chemical components, are naturally suited for the treatment of general patterns in the body. He argues against the biomedical model of standardization, in which herbs are refined and advertised as if they were drugs suited to an exact disease or condition. ...Show more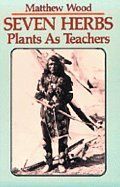 $24.50
AUD
$27.99
(12% off)
Category: Herbal Medicine
This book provides a skilled and knowledgeable exploration into to the uses of 7 herbs by a master herbalist. This book would be useful to students and practioners of herbalism, homeopathy, and flower essences, as the information can be utilized across these disciplines. The book clearly explains when a nd how to use these remedies and gives ample case studies from author's personal experience that further assist the reader in forming a clear picture of the signature of the herbs described. ...Show more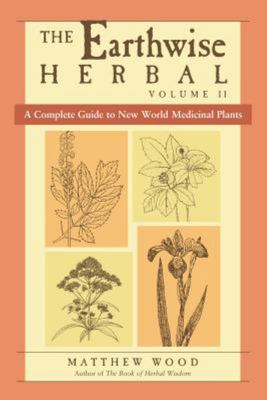 $43.75
AUD
$49.99
(12% off)
Category: Herbal Medicine
In this second "Earthwise Herbal" ('herbal', as defined by Merriam-Webster, is 'a book about plants especially with reference to their medicinal properties') Matthew Wood, an expert herbalist who has used medicinal herbs in tens of thousands of cases over a twenty-five-year career, provides detailed des criptions of New World (North American) herbs and their uses. The first volume of this two-volume set, "The Earthwise Herbal: A Complete Guide to Old World Medicinal Plants", was published by North Atlantic Books in May 2008. Organized as a material medica (names and descriptions of herbs/plants are listed alphabetically), the book explains the use of the whole plant - not just 'active ingredients' - in the treatment of the whole person and describes symptoms and conditions that the plants have been successful in treating (digestive ailments, headaches, high blood pressure, asthma, skin rashes, and allergies, to name a few). Wood, one of very few writers who has systematically studied ancient and traditional herbal literature, rather than the occasional text, takes a historical view and presents information in a thoughtful, engaging, non-technical style. ...Show more
$31.50
AUD
$36.00
(12% off)
Category: Herbal Medicine
Internationally known herbalist Matthew Wood takes the guesswork out of the application of medicinal plants and provides an invaluable cross-reference of constitutional types, energetic categories, and specific symptoms that helps the herbalist narrow down the number of possible remedies for a specific condition. Unlike many reference books in which medicinal plants are defined simply by condition or disease name, this book contains tools to differentiate between remedies and analyze each case in a holistic fashion. While this system of cross-referencing is well known to homeopaths, it is less frequently used by herbalists; The Earthwise Herbal Repertory seeks to bridge the gap between different systems, incorporating knowledge from ancient Greek and traditional Native American medicine, nineteenth-century botanical medicine, homeopathy, and modern biomedical research. This definitive repertory proves useful for homeopaths and herbalists, professionals and home practitioners alike. ...Show more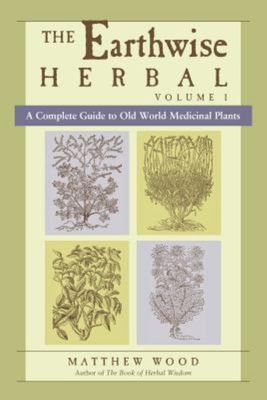 $48.10
AUD
$55.00
(12% off)
Category: Herbal Medicine | Series: Aromatherapy and Herbalism Ser.
Noted herbalist Matthew Wood brings twenty-five years of clinical experience to this comprehensive book on medicinal plants. The first in a two-volume set, "The Earthwise Herbal" profiles Old World plants (volume two will treat American plants). Organized alphabetically, the book encompasses all of the major-and many of the secondary-herbs of traditional and modern Western herbalism. Author Wood describes characteristic symptoms and conditions in which each plant has proved useful in the clinic, often illustrated with appropriate case histories. In addition, he takes a historical view based on his extensive study of ancient and traditional herbal literature. Written in an easy, engaging, non-technical style, "The Earthwise Herbal" offers insight into the "logic" of the plant: how it works, in what areas of the body it works, how it has been used in the past, what its pharmacological constituents indicate about its use, and how all these different factors hang together to produce a portrait of the plant as a whole entity. Ideal for beginners, serious students, or advanced practitioners, "The Earthwise Herbal "is also useful for homeopaths and flower essence practitioners as it bridges these fields in its treatment of herbal medicines. ...Show more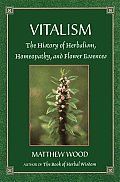 $28.85
AUD
$32.99
(12% off)
Category: Herbal Medicine
Vitalism, the recognition that the physical body is animated by a vital life forve, is the foundation of most natural healing therapies. The forefathers of alternative medicine discovered methods of healing the body by stimulating this life force. In "Vitalism: The History of Herbalism, Homeopathy, and Flower Essences," Matthew Wood describes the theories, lives, and work of nine great physicians who laid the groundwork for natural medicine. ...Show more
Items per page:
1 - 11 of 11