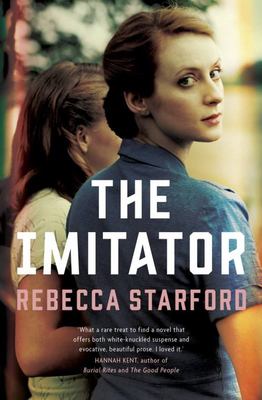 $29.99
AUD
Category: Historical Fiction
A page-turning World War Two spy thriller, based on true events.   'The Imitator gripped me to the end: I devoured it … What a rare treat to find a novel that offers both white-knuckled suspense and evocative, beautiful prose. I loved it.' - Hannah Kent, author of Burial Rites and The Good People 'We trade in secrets here, Evelyn. There's no shame in having a few of your own. Our only concern is for who might discover them.' Out of place at boarding school, scholarship girl Evelyn Varley realises that the only way for her to fit in is to be like everyone else. She hides her true self and what she really thinks behind the manners and attitudes of those around her. By the time she graduates from Oxford University in 1939, ambitious and brilliant Evelyn has perfected her performance. War is looming. Evelyn soon finds herself recruited to MI5, and the elite counterintelligence department of Bennett White, the enigmatic spy-runner. Recognising Evelyn's mercurial potential, White schools her in observation and subterfuge and assigns her the dangerous task of infiltrating an underground group of Nazi sympathisers working to form an alliance with Germany. But befriending people to betray them isn't easy, no matter how dark their intent. Evelyn is drawn deeper into a duplicity of her own making, where truth and lies intertwine, and her increasing distrust of everyone, including herself, begins to test her better judgement. When a close friend becomes dangerously ensnared in her mission, Evelyn's loyalty is pushed to breaking point, forcing her to make an impossible decision. A powerfully insightful and luminous portrait of courage and loyalty, and the sacrifices made in their name. ...Show more
Ariadne
by Jennifer Saint
$32.99
AUD
Category: Historical Fiction
A mesmerising retelling of the ancient Greek myth of Theseus and the Minotaur. Perfect for fans of CIRCE, A SONG OF ACHILLES, and THE SILENCE OF THE GIRLS. As Princesses of Crete and daughters of the fearsome King Minos, Ariadne and her sister Phaedra grow up hearing the hoofbeats and bellows of the Min otaur echo from the Labyrinth beneath the palace. The Minotaur - Minos's greatest shame and Ariadne's brother - demands blood every year. When Theseus, Prince of Athens, arrives in Crete as a sacrifice to the beast, Ariadne falls in love with him. But helping Theseus kill the monster means betraying her family and country, and Ariadne knows only too well that in a world ruled by mercurial gods - drawing their attention can cost you everything. In a world where women are nothing more than the pawns of powerful men, will Ariadne's decision to betray Crete for Theseus ensure her happy ending? Or will she find herself sacrificed for her lover's ambition? Ariadne gives a voice to the forgotten women of one of the most famous Greek myths, and speaks to their strength in the face of angry, petulant Gods. Beautifully written and completely immersive, this is an exceptional debut novel.   ...Show more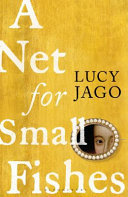 $29.99
AUD
Category: Historical Fiction
Based on the true scandal that rocked the court of James I, A Net for Small Fishes is the most gripping novel you'll read this year- an exhilarating dive into the pitch-dark waters of the Jacobean court. Frances Howard has beauty and a powerful family and is the most unhappy creature in the world. Anne Turner has wit and talent but no stage on which to display them. Little stands between her and the abyss of destitution. When these two very different women meet in the strangest of circumstances, a powerful friendship is sparked. Frankie sweeps Anne into a world of splendour that exceeds all she imagined - a Court whose foreign king is a stranger to his own subjects; where ancient families fight for power, and where the sovereign's favourite may rise and rise so long as he remains in favour. With the marriage of their talents, Anne and Frankie enter this extravagant, savage hunting ground, seeking a little happiness for themselves. But as they gain notice, they also gain enemies; what began as a search for love and safety leads to desperate acts that could cost them everything. ...Show more
$19.99
AUD
Category: Historical Fiction | Series: Bridgertons Ser.
Sophie never dreamed she would be able to sneak into Lady Bridgerton's famous masquerade ball - or that her Prince Charming would be there for her! Alas she knows all enchantments must end when the clock strikes midnight.
$32.99
AUD
Category: Historical Fiction
Gundagai, 1852 The powerful Murrumbidgee River surges through town leaving death and destruction in its wake. It is a stark reminder that while the river can give life, it can just as easily take it away. Wagadhaany is one of the lucky ones. She survives. But is her life now better than the fate she es caped? Forced to move away from her miyagan, she walks through each day with no trace of dance in her step, her broken heart forever calling her back home to Gundagai. When she meets Wiradyuri stockman Yindyamarra, Wagadhaany's heart slowly begins to heal. But still, she dreams of a better life, away from the degradation of being owned. She longs to set out along the river of her ancestors, in search of lost family and country. Can she find the courage to defy the White man's law? And if she does, will it bring hope ... or heartache? Set on timeless Wiradyuri country, where the life-giving waters of the rivers can make or break dreams, and based on devastating true events, Bila Yarrudhanggalangdhuray (River of Dreams) is an epic story of love, loss and belonging.   ...Show more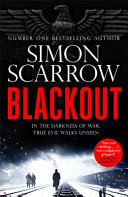 Blackout
by Simon Scarrow
$32.99
AUD
Category: Historical Fiction
<font size="+1">THE STUNNING SECOND WORLD WAR THRILLER FROM THE CELEBRATED SUNDAY TIMES BESTSELLING AUTHOR SIMON SCARROW - COMING MARCH 2021.</font>'Taut and chilling - I was completely gripped' Anthony Horowitz 'A wonderfully compelling thriller, reeking of authenticity, and a terrific depi ction of the human world within the chilling world of the Third Reich' Peter James'Pivotal moments in history; utterly authentic characters; a gripping plot. The perfect way to bring history alive' Damien LewisBerlin, December 1939 As Germany goes to war, the Nazis tighten their terrifying grip. Paranoia in the capital is intensified by a rigidly enforced blackout that plunges the city into oppressive darkness every night, as the bleak winter sun sets. When a young woman is found brutally murdered, Criminal Inspector Horst Schenke is under immense pressure to solve the case, swiftly. Treated with suspicion by his superiors for his failure to join the Nazi Party, Schenke walks a perilous line - for disloyalty is a death sentence. The discovery of a second victim confirms Schenke's worst fears. He must uncover the truth before evil strikes again. As the investigation takes him closer to the sinister heart of the regime, Schenke realises there is danger everywhere - and the warring factions of the Reich can be as deadly as a killer stalking the streets . . . Praise for Simon Scarrow's novels: 'A great read' Bernard Cornwell 'What an amazing roller-coaster of a ride' Manda Scott 'Scarrow's rank with the best' Independent 'Gripping' Sunday Times 'Tremendous' Daily Express ...Show more
$32.99
AUD
Category: Historical Fiction | Series: Cesare Aldo Ser.
City of Vengeance is an explosive debut historical thriller by D. V. Bishop set in Renaissance Florence. Florence. Winter, 1536. A prominent Jewish moneylender is murdered in his home, a death with wide implications in a city powered by immense wealth. Cesare Aldo, a former soldier and now an officer of the Renaissance city's most feared criminal court, is given four days to solve the murder: catch the killer before the feast of Epiphany - or suffer the consequences. During his investigations Aldo uncovers a plot to overthrow the volatile ruler of Florence, Alessandro de' Medici. If the Duke falls, it will endanger the whole city. But a rival officer of the court is determined to expose details about Aldo's private life that could lead to his ruin. Can Aldo stop the conspiracy before anyone else dies, or will his own secrets destroy him first? ...Show more
$19.99
AUD
Category: Historical Fiction | Series: Bridgertons Ser.
Penelope Featherington has secretly adored her best friend's brother for . . . well, it feels like forever. After half a lifetime of watching Colin Bridgerton from afar, she thinks she knows everything about him, until she stumbles across his deepest secret . . . and fears she doesn't know him at all. Colin Bridgerton is tired of being thought nothing but an empty-headed charmer, tired of everyone's preoccupation with the notorious gossip columnist Lady Whistledown, who can't seem to publish an edition without mentioning him in the first paragraph. But when Colin returns to London from a trop aboard he discovers notyhing in his life is quite the same—especially Penelope Featherington! The girl haunting his dreams. But when he discovers that Penelope has secrets of her own, this elusive bachelor must decide . . . is she his biggest threat—or his promise of a happy ending? ...Show more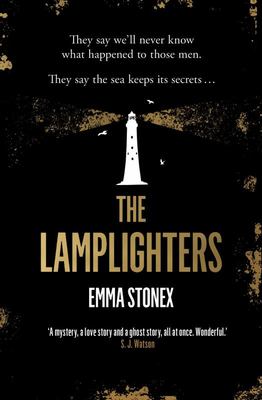 $32.99
AUD
Category: Historical Fiction
Cornwall, 1972. Three lighthouse keepers vanish from a remote rock, miles from the shore. The entrance door is locked from the inside. The clocks have stopped. The Principal Keeper's weather log describes a mighty storm, but the skies have been clear all week. What happened to those three men, out on th e tower? The heavy sea whispers their names. Black rocks roll beneath the swell, drowning ghosts. Can their secrets ever be recovered from the waves? Twenty years later, the women they left behind are still struggling to move on. Helen, Jenny and Michelle should have been united by the tragedy, but instead it drove them apart. Now, they have a chance to tell their side of the story. But only in confronting their darkest fears can the truth begin to surface . . . Inspired by real events, The Lamplighters is an intoxicating, suspenseful and deeply moving mystery, and an unforgettable story of love, grief and obsession. ...Show more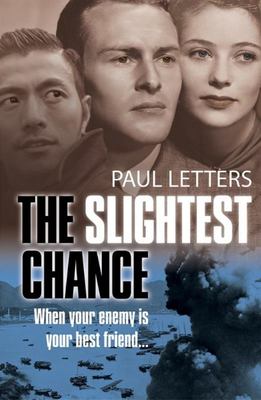 $24.99
AUD
Category: Historical Fiction | Series: G - Reference,Information and Interdisciplinary Subjects Ser.
In war, you can pretend to be someone youre not. Yet, in war, people find out who you really are. Hong Kong, 1941. Anglo-Australian civil servant Dominic Sotherlys colonial sojourn in Hong Kong becomes complicated by his double life in both war and love. Enigmatic Englishwoman Gwen Harmison possesses se crets of her own plus an unrelenting desire for liberty. Inscrutable Eurasian Chester Drake is but one of Gwens secrets. From gaiety at the Peninsula Hotel to persecution both inside and outside of internment, the story journeys from war-ravaged Hong Kong to war-weary China. From real history, meet the one-legged Chinese admiral who led Hong Kongs daring Great Escape and the Japanese Christian soldier who risked his life for the enemy. And, uniquely during the occupation of Hong Kong, discover how one Englishwoman made history in her defiance of Imperial Japan. ...Show more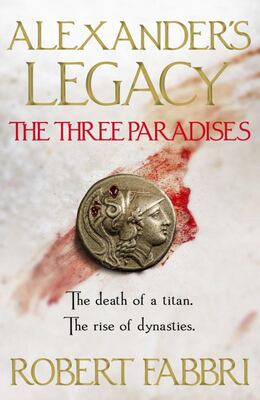 $29.99
AUD
Category: Historical Fiction | Series: Alexander's Legacy Ser.
Alexander the Great's sudden and unexpected death has left the largest, most formidable empire the world has ever seen leaderless. As the fight to take control descends into ruthless scheming and bloody battles, no one - man, woman or child - is safe. As wars on land and sea are lost and won, and prom ises are made only to be broken, long-buried secrets come to light in the quest for the true circumstances surrounding Alexander's death. Was he murdered, and if so by whom? Could he have been sowing the seeds of discord deliberately, through his refusal to name an heir? And who will eventually ascend to power at the helm of the empire - if it manages to survive that long? Can one champion vanquish all...? ...Show more
$32.99
AUD
Category: Historical Fiction
As the bombs rain down on the city, Belfast's first ever female zookeeper must fight to save the baby elephant in her charge in this gripping, uplifting tale based on a true story. 1941. With the men away fighting, animal-lover Hettie Quin is made Belfast Zoo's first ever female zookeeper. She is put in charge of Violet, a three-year-old Indian elephant, and they soon form a special bond. With Violet at her side, Hettie can almost escape the grim reality of her life: the father who has abandoned her family; the sister who recently died; the war that's raging hundreds of miles away. But the devastation of war is closer than she thought. When the bombs begin to rain down on the city, Hettie must gather all her courage to protect those she loves the most. Can she save Violet - and get through unscathed herself? Based on a true story, The Zookeeper of Belfast is a gripping and uplifting tribute to what one woman's courage and tenacity can achieve in the most dire of circumstances - perfect for fans of Heather Morris, Natasha Lester, Kate Furnivall, Mandy Robotham and Fiona Valpy. ...Show more