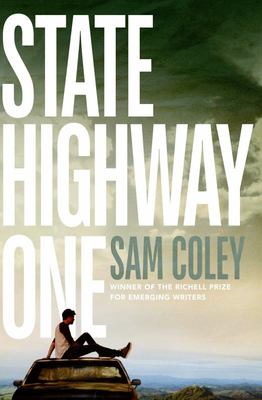 $32.99
AUD
Category: International Fiction
This is what I want to do. I want to go home. I want you to come with me. 'I want to go from here . . .' Finger on Cape Reinga. '. . . to here.' Finger at the bottom of Stewart Island, right at the bottom of the map. It's been years since Alex was in New Zealand, and years since he spent any one-on-on e time with his twin sister, Amy. When they lose their parents in a shock accident it seems like the perfect time to reconnect as siblings. To reconnect with this country they call 'home'. As they journey the length of State Highway One, they will scratch at wounds that have never healed - and Alex will be forced to reckon with what coming home really means. ...Show more
$32.99
AUD
Category: International Fiction
The #1 New York Times bestselling author of A Spark of Light returns with a thought-provoking and otherworldly new novel about the fates that we choose for ourselves and what happens when we have the chance to choose again. Dawn Edelstein knows everything there is to know about dying. She specialises i n helping her clients make peace with the end of their lives. But as she's flying home from her latest case, she is forced to confront her own mortality for the first time. Instead of seeing her brilliant quantum physicist husband and their beloved daughter flash before her eyes in what she assumes are her last moments, only one face is shockingly clear: Wyatt Armstrong. Safely on the ground, Dawn now faces a desperate decision. Should she return to Boston, her family and the life she knows, or journey back to an Egyptian archaeological site she left over a decade earlier, reconnect with Wyatt, and finally finish her abandoned magnum opus, The Book of Two Ways? As the story unfolds, Dawn must confront the questions she's never truly answered: What does a life well-lived look like? When we depart this earth, what do we leave behind of ourselves? And who would you be if you hadn't turned out to be the person you are right now? ...Show more
$32.99
AUD
Category: International Fiction
A powerful new novel set in a divided Naples by Elena Ferrante, the beloved best-selling author of My Brilliant Friend. Giovanna's pretty face has changed: it's turning into the face of an ugly, spiteful adolescent. But is she seeing things as they really are? Into which mirror must she look to find he rself and save herself? She is searching for a new face in two kindred cities that fear and detest one another: the Naples of the heights, which assumes a mask of refinement, and the Naples of the depths, which professes to be a place of excess and vulgarity. She moves between these two cities, disoriented by the fact that, whether high or low, the city seems to offer no answer and no escape. ...Show more
$22.99
AUD
Category: International Fiction | Reading Level: very good
NEW YORK TIMES BESTSELLER"The best true spy story I have ever read."--JOHN LE CARR   The celebrated author of Double Cross and Rogue Heroes returns with his greatest spy story yet, a thrilling Americans-era tale of Oleg Gordievsky, the Russian whose secret work helped hasten the end of the Cold War.   I f anyone could be considered a Russian counterpart to the infamous British double-agent Kim Philby, it was Oleg Gordievsky. The son of two KGB agents and the product of the best Soviet institutions, the savvy, sophisticated Gordievsky grew to see his nation's communism as both criminal and philistine. He took his first posting for Russian intelligence in 1968 and eventually became the Soviet Union's top man in London, but from 1973 on he was secretly working for MI6. For nearly a decade, as the Cold War reached its twilight, Gordievsky helped the West turn the tables on the KGB, exposing Russian spies and helping to foil countless intelligence plots, as the Soviet leadership grew increasingly paranoid at the United States's nuclear first-strike capabilities and brought the world closer to the brink of war. Desperate to keep the circle of trust close, MI6 never revealed Gordievsky's name to its counterparts in the CIA, which in turn grew obsessed with figuring out the identity of Britain's obviously top-level source. Their obsession ultimately doomed Gordievsky: the CIA officer assigned to identify him was none other than Aldrich Ames, the man who would become infamous for secretly spying for the Soviets.   Unfolding the delicious three-way gamesmanship between America, Britain, and the Soviet Union, and culminating in the gripping cinematic beat-by-beat of Gordievsky's nail-biting escape from Moscow in 1985, Ben Macintyre's latest may be his best yet. Like the greatest novels of John le Carr , it brings readers deep into a world of treachery and betrayal, where the lines bleed between the personal and the professional, and one man's hatred of communism had the power to change the future of nations. ...Show more
$22.99
AUD
Category: International Fiction | Reading Level: Adult
#1 New York Times Bestseller A Reese Witherspoon Hello Sunshine Book Club Pick   "I can't even express how much I love this book I didn't want this story to end " - Reese Witherspoon   "Painfully beautiful." - The New York Times Book Review   "Perfect for fans of Barbara Kingsolver." - Bustle   For year s, rumors of the "Marsh Girl" have haunted Barkley Cove, a quiet town on the North Carolina coast. So in late 1969, when handsome Chase Andrews is found dead, the locals immediately suspect Kya Clark, the so-called Marsh Girl. But Kya is not what they say. Sensitive and intelligent, she has survived for years alone in the marsh that she calls home, finding friends in the gulls and lessons in the sand. Then the time comes when she yearns to be touched and loved. When two young men from town become intrigued by her wild beauty, Kya opens herself to a new life - until the unthinkable happens.   Perfect for fans of Barbara Kingsolver and Karen Russell, Where the Crawdads Sing is at once an exquisite ode to the natural world, a heartbreaking coming-of-age story, and a surprising tale of possible murder. Owens reminds us that we are forever shaped by the children we once were, and that we are all subject to the beautiful and violent secrets that nature keeps. ...Show more
$32.99
AUD
Category: International Fiction | Series: Planet Omar Ser.
 'A captivating tale of love and loss and finding connection in the most unexpected places' Nikki Marmery, author of On Wilder Seas A lyrical and atmospheric homage to the strange and extraordinary, perfect for fans of Angela Carter and Erin Morgenstern. This is the story of The Greatest Funambulist Who Ever Lived... Born into a post-war circus family, our nameless star was unwanted and forgotten, abandoned in the shadows of the big top. Until the bright light of Serendipity Wilson threw her into focus. Now an adult, haunted by an incident in which a child was lost from the circus, our narrator, a tightrope artiste, weaves together her spellbinding tales of circus legends, earthy magic and folklore, all in the hope of finding the child... But will her story be enough to bring the pair together again? Beautiful and intoxicating, A GIRL MADE OF AIR brings the circus to life in all of its grime and glory; Marina, Manu, Serendipity Wilson, Fausto, Big Gen and Mouse will live long in the hearts of readers. As will this story of loss and reconciliation, of storytelling and truth. ...Show more
Betty
by Tiffany McDaniel
$32.99
AUD
Category: International Fiction
A stunning, lyrical novel set in the rolling foothills of the Appalachians in which a young girl discovers stark truths that will haunt her for the rest of her life. A girl comes of age against the knife.' So begins the story of Betty Carpenter. Born in a bathtub in 1954 to a Cherokee father and white mother, Betty is the sixth of eight siblings. The world they inhabit is one of poverty and violence - both from outside the family and also, devastatingly, from within. When her family's darkest secrets are brought to light, Betty has no choice but to reckon with the brutal history hiding in the hills, as well as the heart-wrenching cruelties and incredible characters she encounters in her rural town of Breathed, Ohio. Despite the hardship she faces, Betty is resilient. Her curiosity about the natural world, her fierce love for her sisters and her father's brilliant stories are kindling for the fire of her own imagination, and in the face of all she bears witness to, Betty discovers an escape: she begins to write. A heartbreaking yet magical story, BETTY is a punch-in-the-gut of a novel - full of the crushing cruelty of human nature and the redemptive power of words. ...Show more
$19.99
AUD
Category: International Fiction | Reading Level: very good
The debut novel from the author of Normal People. A sharply intelligent novel about friendship, lust, jealousy, and the unexpected complications of adulthood in the 21st century Frances is a cool-headed and darkly observant young woman vaguely pursuing a career in writing while studying in Dublin. He r best friend and comrade-in-arms is the beautiful and endlessly self-possessed Bobbi. At a local poetry performance one night, Frances and Bobbi catch the eye of Melissa, a well-known photographer, and as the girls are then gradually drawn into Melissa's world, Frances is reluctantly impressed by the older woman's sophisticated home and tall, handsome husband, Nick. However amusing and ironic Frances and Nick's flirtation seems at first, it gives way to a strange intimacy, and Frances' friendship with Bobbi begins to fracture. As Frances tries to keep her life in check, her relationships increasingly resist her control: with Nick, with her difficult and unhappy father, and finally, terribly, with Bobbi. Desperate to reconcile her inner life to the desires and vulnerabilities of her body, Frances' intellectual certainties begin to yield to something new: a painful and disorienting way of living from moment to moment. Written with gemlike precision and marked by a sly sense of humor, Conversations with Friends is wonderfully alive to the pleasures and dangers of youth and the messy edges of female friendship. Winner of the 2017 Sunday Times Young Writer of the Year.  "Sharp, funny, thought-provoking . . . a really great portrait of two young women as they're figuring out how to be adults."- Celeste Ng, "Late Night with Seth Meyers Podcast". ...Show more
$29.99
AUD
Category: International Fiction
Mind blowing, dark and wild, the new novel from Sayaka Murata - author of bestseller Convenience Store Woman - asks: how far would you go just to be yourself? Natsuki isn't like the other girls. She has a wand and a transformation mirror. She might be a witch, or an alien from another planet. Together with her cousin Yuu, Natsuki spends her summers in the wild mountains of Nagano, dreaming of other worlds. When a terrible sequence of events threatens to part the two children forever, they make a promise: survive, no matter what. Now Natsuki is grown. She lives a quiet life with her asexual husband, surviving as best she can by pretending to be normal. But the demands of Natsuki's family are increasing, her friends wonder why she's still not pregnant, and dark shadows from Natsuki's childhood are pursuing her. Fleeing the suburbs for the mountains of her childhood, Natsuki prepares herself with a reunion with Yuu. Will he still remember their promise? And will he help her keep it? ...Show more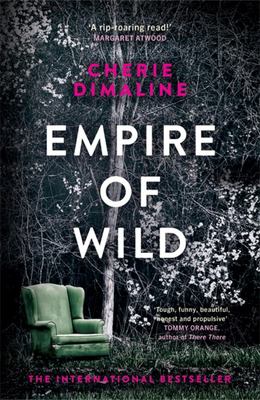 $32.99
AUD
Category: International Fiction
A #1 INTERNATIONAL BESTSELLEROne of the most anticipated books of the summer for Time, Harper's Bazaar, Bustle and Publishers Weekly 'Deftly written, gripping and informative. Empire of Wild is a rip-roaring read!' Margaret Atwood 'Empire of Wild is doing everything I love in a contemporary novel and m ore. It is tough, funny, beautiful, honest and propulsive - all the while telling a story that needs to be told by a person who needs to be telling it' Tommy Orange, author of There There Broken-hearted Joan has been searching for her husband, Victor, for almost a year - ever since he went missing on the night they had their first serious argument. One hung-over morning in a Walmart parking lot in a little town near Georgian Bay, she is drawn to a revival tent where the local Métis have been flocking to hear a charismatic preacher. By the time she staggers into the tent the service is over, but as she is about to leave, she hears an unmistakable voice. She turns, and there is Victor. Only he insists he is not Victor, but the Reverend Eugene Wolff, on a mission to bring his people to Jesus. With only two allies - her Johnny-Cash-loving, 12-year-old nephew Zeus, and Ajean, a foul-mouthed euchre shark with deep knowledge of the old Métis ways - Joan sets out to remind the Reverend Wolff of who he really is. If he really is Victor, his life and the life of everyone she loves, depends upon her success. Inspired by traditional Métis legends, Cherie Dimaline has created a propulsive, stunning and sensuous novel. ...Show more
$29.99
AUD
Category: International Fiction
A brilliantly original debut about a love affair cut short, and how lonely it is to live inside a secret -- for fans of Sally Rooney, Sheila Heti, and Ottessa Moshfegh. Ana Kelly can deal with death. As an estate lawyer, an unfortunate part of her day-to-day is phone calls from the next of kin informin g her that one of her clients has died. But nothing could have prepared Ana for the call from Rebecca Taylor, explaining in a strangely calm tone that her husband Connor was killed in an accident. Ana had been having an affair with Connor for three years, keeping their love secret in hotel rooms, weekends away, and swiftly deleted text messages. Though consuming, they hide their love well, and nobody knows of their relationship except Mark, Connor's best friend. Alone and undone, Ana seeks friendship with the person who she once thought of as her adversary and opposite, but who is now the only one who shares her pain -- Rebecca. As Ana becomes closer to her lover's widow, she is forced to reconcile painful truths about the affair, and the fickleness of love and desire. Funny, frank, and strange, Sarah Crossan's moving novel is wholly original and deeply resonant.   ...Show more
$32.99
AUD
Category: International Fiction | Series: Planet Omar Ser.
'Passionate, disturbing, unputdownable' Salman Rushdie 'Urgent, intimate... does nothing short of laying bare the broken heart of our American dream turned reality TV nightmare' A.M. Homes An American son and his immigrant father search for belonging and reconciliation in the age of Trump. A deeply pers onal novel of identity and belonging in a nation coming apart at the seams, HOMELAND ELEGIES blends fact and fiction to tell an epic story of belonging and dispossession in the world that 9/11 made. Part family drama, part satire, part picaresque, at its heart it is the story of a father and son, and the country they call home. Ranging from the heartland towns of America to palatial suites in Davos to guerrilla lookouts in the mountains of Afghanistan, Akhtar forges a narrative voice that is original as it is exuberantly entertaining. This is a world in which debt has ruined countless lives and the gods of finance rule, where immigrants live in fear and the unhealed wounds of 9/11 continue to wreak havoc. HOMELAND ELEGIES is a novel written in love and anger, which spares no one, least of all the author himself. ...Show more