$32.99
AUD
Category: International Fiction
From the New York Times bestselling author of the legendary Witcher series--the books that inspired the Netflix show and the hit video games--comes the first in an epic new trilogy.   Reinmar of Bielawa, sometimes known as Reynevan, is a doctor, a magician and, according to some, a charlatan. And when a thoughtless indiscretion finds him caught in the crosshairs of powerful noble family, he is forced to flee his home.   But once he passes beyond the city borders, he finds that there are dangers ahead as well as behind. Strange mystical forces are gathering in the shadows. And pursued not only by the affronted Stercza brothers, bent on vengeance, but also by the Holy Inquisition, Reynevan finds himself in the Narrenturm, the Tower of Fools.   The Tower is an asylum for the mad, or for those who dare to think differently and challenge the prevailing order. And escaping the Tower, avoiding the conflict around him, and keeping his own sanity might prove a greater challenge than Reynevan ever imagined.     Also by Andrzej Sapkowski:   Witcher collections The Last Wish Sword of Destiny   Witcher novels Blood of Elves The Time of Contempt Baptism of Fire The Tower of Swallows Lady of the Lake Season of Storms   The Malady and Other Stories: An Andrzej Sapkowski Sampler (e-only)     Translated by David French   ...Show more
$22.99
AUD
Category: International Fiction | Reading Level: Adult
#1 New York Times Bestseller A Reese Witherspoon Hello Sunshine Book Club Pick "I can't even express how much I love this book I didn't want this story to end " - Reese Witherspoon "Painfully beautiful." - The New York Times Book Review "Perfect for fans of Barbara Kingsolver." - Bustle For years, rumors of the "Marsh Girl" have haunted Barkley Cove, a quiet town on the North Carolina coast. So in late 1969, when handsome Chase Andrews is found dead, the locals immediately suspect Kya Clark, the so-called Marsh Girl. But Kya is not what they say. Sensitive and intelligent, she has survived for years alone in the marsh that she calls home, finding friends in the gulls and lessons in the sand. Then the time comes when she yearns to be touched and loved. When two young men from town become intrigued by her wild beauty, Kya opens herself to a new life - until the unthinkable happens. Perfect for fans of Barbara Kingsolver and Karen Russell, Where the Crawdads Sing is at once an exquisite ode to the natural world, a heartbreaking coming-of-age story, and a surprising tale of possible murder. Owens reminds us that we are forever shaped by the children we once were, and that we are all subject to the beautiful and violent secrets that nature keeps. ...Show more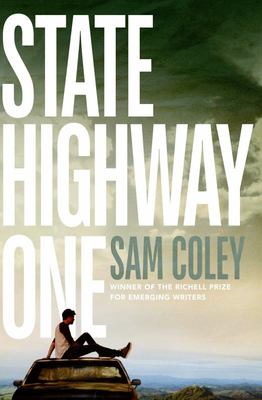 $32.99
AUD
Category: International Fiction
This is what I want to do. I want to go home. I want you to come with me. 'I want to go from here . . .' Finger on Cape Reinga. '. . . to here.' Finger at the bottom of Stewart Island, right at the bottom of the map. It's been years since Alex was in New Zealand, and years since he spent any one-on-one time with his twin sister, Amy. When they lose their parents in a shock accident it seems like the perfect time to reconnect as siblings. To reconnect with this country they call 'home'. As they journey the length of State Highway One, they will scratch at wounds that have never healed - and Alex will be forced to reckon with what coming home really means. ...Show more
$32.99
AUD
Category: International Fiction
A beautiful and sweeping historical novel that takes the reader from the west coast of New Zealand, to Scotland and Melbourne in the 1870s 1866. Will Stewart is one of many who have left their old lives behind to seek their fortunes in New Zealand's last great gold rush. The conditions are hostile and the outlook bleak, but he must push on in his uncertain search for the elusive buried treasure. Rose is about to arrive on the shores of South Island when a storm hits and her ship is wrecked. Just when all seems lost she is snatched from the jaws of death by Will, who risks his life to save her. Drawn together by circumstance, they stay together by choice and for a while it seems that their stars have finally aligned. But after a terrible misunderstanding they are cruelly separated, and their new-found happiness is shattered. As Will chases Rose across oceans and continents, he must come to terms with the possibility that he might never see her again. And if he does, he will have to face the man who took her . . . ...Show more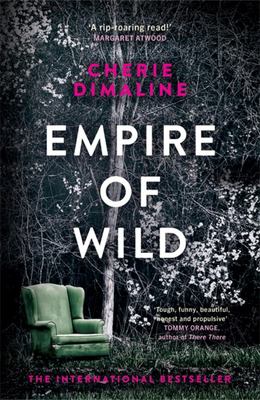 $32.99
AUD
Category: International Fiction
One of the most anticipated books of the summer for Time, Harper's Bazaar, Bustle and Publishers Weekly 'Deftly written, gripping and informative. Empire of Wild is a rip-roaring read!' Margaret Atwood 'Empire of Wild is doing everything I love in a contemporary novel and more. It is tough, funny, beau tiful, honest and propulsive - all the while telling a story that needs to be told by a person who needs to be telling it' Tommy Orange, author of There There Broken-hearted Joan has been searching for her husband, Victor, for almost a year - ever since he went missing on the night they had their first serious argument. One hung-over morning in a Walmart parking lot in a little town near Georgian Bay, she is drawn to a revival tent where the local Métis have been flocking to hear a charismatic preacher. By the time she staggers into the tent the service is over, but as she is about to leave, she hears an unmistakable voice. She turns, and there is Victor. Only he insists he is not Victor, but the Reverend Eugene Wolff, on a mission to bring his people to Jesus. With only two allies - her Johnny-Cash-loving, 12-year-old nephew Zeus, and Ajean, a foul-mouthed euchre shark with deep knowledge of the old Métis ways - Joan sets out to remind the Reverend Wolff of who he really is. If he really is Victor, his life and the life of everyone she loves, depends upon her success. Inspired by traditional Métis legends, Cherie Dimaline has created a propulsive, stunning and sensuous novel. ...Show more
$32.99
AUD
Category: International Fiction | Series: Planet Omar Ser.
'Passionate, disturbing, unputdownable' Salman Rushdie 'Urgent, intimate... does nothing short of laying bare the broken heart of our American dream turned reality TV nightmare' A.M. Homes An American son and his immigrant father search for belonging and reconciliation in the age of Trump. A deeply pers onal novel of identity and belonging in a nation coming apart at the seams, HOMELAND ELEGIES blends fact and fiction to tell an epic story of belonging and dispossession in the world that 9/11 made. Part family drama, part satire, part picaresque, at its heart it is the story of a father and son, and the country they call home. Ranging from the heartland towns of America to palatial suites in Davos to guerrilla lookouts in the mountains of Afghanistan, Akhtar forges a narrative voice that is original as it is exuberantly entertaining. This is a world in which debt has ruined countless lives and the gods of finance rule, where immigrants live in fear and the unhealed wounds of 9/11 continue to wreak havoc. HOMELAND ELEGIES is a novel written in love and anger, which spares no one, least of all the author himself. ...Show more
$32.99
AUD
Category: International Fiction
In the year of our Lord 1894, I became an outlaw. The day of her wedding, 17 year old Ada's life looks good; she loves her husband, and she loves working as an apprentice to her mother, a respected midwife. But after a year of marriage and no pregnancy, in a town where barren women are routinely hanged as witches, her survival depends on leaving behind everything she knows. She joins up with the notorious Hole in the Wall Gang, a band of outlaws led by a preacher-turned-robber known to all as the Kid. Charismatic, grandiose, and mercurial, the Kid is determined to create a safe haven for outcast women. But to make this dream a reality, the Gang hatches a treacherous plan that may get them all killed. And Ada must decide whether she's willing to risk her life for the possibility of a new kind of future for them all. ...Show more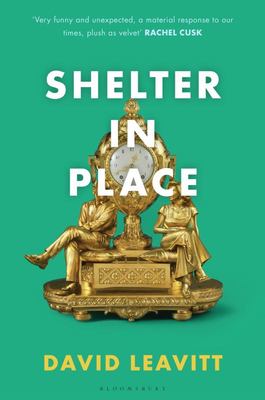 $29.99
AUD
Category: International Fiction
"Very funny and unexpected, a material response to our times, plush as velvet." -Rachel Cusk "A wickedly funny and emotionally expansive novel about all the bewildering ways we seek solace from the people and things that surround us." - Jenny Offill David Leavitt returns with his signature "coolly ele gant prose" (O, The Oprah Magazine) to deliver a comedy of manners for the Trump era. It is the Saturday after the 2016 presidential election, and in a plush weekend house in Connecticut, an intimate group of friends, New Yorkers all, has gathered to recover from what they consider the greatest political catastrophe of their lives. They have just sat down to tea when their hostess, Eva Lindquist, proposes a dare. Who among them would be willing to ask Siri how to assassinate Donald Trump? Liberal and like-minded-editors, writers, a decorator, a theater producer, and one financial guy, Eva's husband, Bruce-the friends have come to the countryside in the hope of restoring the bubble in which they have grown used to living. Yet with the exception of one brash and obnoxious book editor, none is willing to accept Eva's challenge. Shelter in Place is a novel about house and home, furniture and rooms, safety and freedom and the invidious ways in which political upheaval can undermine even the most seemingly impregnable foundations. Eva is the novel's polestar, a woman who moves through her days accompanied by a roving, carefully curated salon. She's a generous hostess and more than a bit of a control freak, whose obsession with decorating allows Leavitt to treat us to a slyly comic look at the habitués and fetishes of the so-called shelter industry. Yet when, in her avidity to secure shelter for herself, she persuades Bruce to buy a grand if dilapidated apartment in Venice, she unwittingly sets off the chain of events that will propel him, for the first time, to venture outside the bubble and embark on a wholly unexpected love affair. A comic portrait of the months immediately following the 2016 election, Shelter in Place is also a meditation on the unreliable appetites-for love, for power, for freedom-by which both our public and private lives are shaped. ...Show more
$32.99
AUD
Category: International Fiction
The unforgettable story of the sisters who changed fashion forever. Gabrielle and Antoinette know they're destined for something better. Abandoned to a convent orphanage, they are raised for simple lives. But at night they dream of a glittering future, and the Chanel sisters are determined to prove the mselves worthy. Their journey propels Coco and Ninette out of poverty to performing in bohemian cafés and stylish music halls, and soon on to Paris and a small hat shop on the rue Cambon, where a boutique business takes hold and expands to the glamorous French resort towns. But when war breaks out, everything changes, and the Chanel sisters must navigate great loves, devastating losses and fight harder than ever to make their mark on the world. THE CHANEL SISTERS draws readers through all different walks of Parisian life in the early twentieth century to the extraordinary legacy that lives on today - the most iconic fashion house in haute couture. Praise for THE CHANEL SISTERS: 'I loved this story of two ambitious women who dare to envision brilliant futures for themselves and refuse to settle for anything less... A fascinating behind-the-scenes look at the rags-to-riches rise of fashion's most intriguing icon' Elise Hooper, author of The Other Alcott and Fast Girls 'Hits all the right notes: luxury settings, especially Paris, love and betrayal, and family bonds that both build and bind' Karen Harper, New York Times bestselling author of The Queen's Secret 'This meticulously researched and emotionally enveloping narrative about the sisters' determined climb out of poverty and into high society is historical fiction at its finest. Antoinette Chanel will capture your heart' Ann Weisgarber, award-winning author of The Personal History of Rachel Dupree ...Show more
$32.99
AUD
Category: International Fiction
'Suspenseful and deeply felt...raises questions about the reality of the American dream and illuminates stories that often go untold, in life as well as fiction' Chloe Benjamin, bestselling author of The Immortalists Reminiscent of Celeste Ng's page-turning meditations on identity, this searing mother- daughter story explores the diverse and unsettling realities of being an immigrant in America. Margot Lee's mother is ignoring her calls. Margot cannot understand why, until she makes a surprise trip home to Koreatown, LA. What she finds there makes her realise how little she knows about her mother, Mina. Thirty years earlier, Mina Lee steps off a plane to take a chance on a new life in America. Stacking shelves at a Korean grocery store, the last thing she expects is to fall in love. But that moment will have shattering consequences for Mina, and everything she left behind in Seoul. Through the intimate lens of a mother and daughter who have struggled all their lives to understand each other, Margot and Mina's story unravels the unspoken secrets that can drive two people apart - or perhaps bind them closer together. 'Carefully illuminates the two sides of the silence between a Korean immigrant mother and her Korean American daughter, a silence only too familiar to many of us - and emerges with a stunningly powerful and original novel' Alexander Chee, bestselling author of How to Write an Autobiographical Novel ...Show more
$32.99
AUD
Category: International Fiction
Obituary: Patrick Sheppard tragically died after falling into the Thames, aged just 42 years. Dearly loved husband of Zoe, hero to children Ethan, Gabe and Beatrice, he also leaves behind his parents, beloved brother Dan and a thriving business. A friend to all, a family man, Patrick's legacy lives on. But as Dan desperately tries to hold on to the unravelling threads of Patrick's family and tie them back together, he begins to see that his brother's legacy might not be all that perfect. Patrick had been keeping secrets. Patrick had been telling lies. And to put things right, Dan is going to have to risk breaking the hearts of his grieving family all over again. ...Show more
$19.99
AUD
Category: International Fiction
The iconic Booker Prize-winner: an unforgettable novel of corruption, murder and twisted morality in contemporary India, now a Netflix film.