$34.99
AUD
Category: Lifestyle
In This One Wild and Precious Life, Sarah Wilson explores the central disorder of modern existence: disconnection from ourselves, disconnection from community, disconnection from the preciousness of life on this planet  This One Wild and Precious Life is a journey of the soul, a case for why we need to cast off our too-tight psychic apparel and step bravely into the uncertainty of 'giving a fuck', the whirlpool of finding purpose, and the perilousness of connecting fully, passionately and unequivocally to life again. Sarah's journey pivots from her own anxiety and feeling of disconnection, as she takes the reader on a three-year odyssey to reconnect with the life she feels we are losing via a series of hikes around the world. Throughout, she brings together science and spiritual understandings ('East meets West'), following in the footsteps of artists, poets and philosophers, to amplify the conversation that the world wants and needs to have right now. Elegantly written and uncannily prescient, this is the perfect book for this difficult era of climate carnage and COVID-19, that goes well beyond the data and the political toing and froing, a compelling argument for turning collective crises and shared malaise into rocket fuel for personal and social transformation. And a better world.   ...Show more
$24.99
AUD
Category: Lifestyle
Do you want to protect animals from cruelty? Do you want to stop climate change in its tracks? Do you want to be happier and healthier than ever before? Vegan Living shows you how. In this easy guide to a cruelty-free, plant-based life, vegan and long-time advocate Ondine Sherman--co-founder of animal p rotection organization Voiceless--shares her knowledge, lessons, tips and tricks. Whether you're already partially vegan, a vegetarian, or someone looking to make positive lifestyle changes, Vegan Living offers effective tools so you can move forward in the healthiest way possible. It also features answers to a host of common questions about making the switch. This book will teach you how to live more kindly, offering inspiration and support as you progress. Learn how to tweak your lifestyle and achieve real-world impact. With your small step towards sustainability, you really can be a part of making the world a happier, healthier place. ...Show more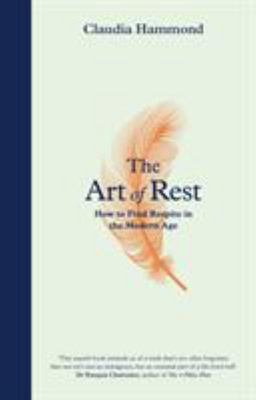 $29.99
AUD
Category: Lifestyle
Today busyness has become a badge of honour. We want to say we're busy, yet at the same time we feel exhausted. Instead we should start taking rest seriously as a method of self-care and this book can help us to work out how. The Art of Rest draws on ground-breaking research Claudia Hammond collaborat ed on - 'The Rest Test' - the largest global survey into rest ever undertaken, which was completed by 18,000 people across 135 different countries. Much of value has been written about sleep, but rest is different; it is how we unwind, calm our minds and recharge our bodies. And, as the survey revealed, how much rest you get is directly linked to your sense of well-being. Counting down through the top ten activities which people find most restful, Hammond explains why rest matters, examines the science behind the results to establish what really works and offers a roadmap for a new, more restful and balanced life. ...Show more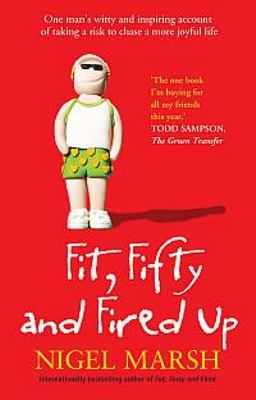 $19.99
AUD
Category: Lifestyle
From the internationally bestselling author of Fat, Forty and Fired this funny, thought-provoking memoir will make you laugh - and want to make the most of your life.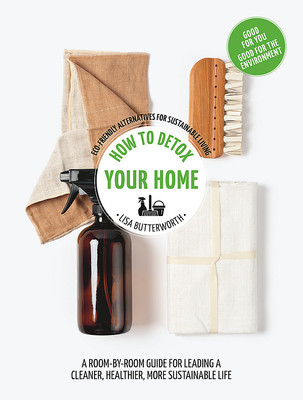 $19.99
AUD
Category: Lifestyle
 Looking for chemical-free ways to clean and maintain your home? Curious about incorporating non-toxic products into your daily routine? We spend nearly every day of our lives in our homes - making meals, sleeping, nurturing families, celebrating with friends. Our home is where we should feel comfortabl e and safe, but many of us are being unnecessarily exposed to unhealthy elements without realising it - from cleaning supplies to the clothes in our wardrobes and the make-up products we use. This fully illustrated resource is packed full of alternatives to environmentally unfriendly items that might be in your cupboards, unique recipes for creating your own products, checklists for detoxing each room, and will help you make informed decisions about how to sustainably nourish your home and lifestyle. How to Detox Your Home is the perfect solution for anyone who wants to create a safe and eco-friendly living space. ...Show more
$29.99
AUD
Category: Lifestyle | Series: Maker Ser.
Encouraging the use of reclaimed and sustainably sourced materials, Tobias's step-by-step instructions make it simple to create practical yet impressive accessories for your home.
Nonna Knows Best
by Jaclyn Crupi; Felicita Sala (Illustrator)
$24.99
AUD
Category: Lifestyle
  In Nonna Knows Best, Jaclyn Crupi celebrates the passion, generosity of spirit and good old- fashioned wisdom of nonnas and shares the secrets that make them so special, including mouth-watering recipes from la cucina della nonna (nonna's kitchen), foolproof tips, sayings and advice for every life mom ent. Charming, entertaining and insightful, Nonna Knows Best is the perfect gift for anyone in need of a big warm Italian hug (and a container full of leftover pasta).  ...Show more
$39.99
AUD
Category: Lifestyle
You know your diet should be rich in plants for optimal health. So shouldn't the products you apply to your skin, which are absorbed into your body, also be filled with plants? If you've ever looked at the back of your so-called "natural" facial moisturizer or body cream and seen a list of complicated additives you couldn't recognize or pronounce, then you know firsthand that mass-produced synthetic beauty products can be something of a mystery. With Plant-Powered Beauty: The Essential Guide to Using Natural Ingredients for Health, Wellness, and Personal Skincare (with 50-plus Recipes), harness the power of plant-based energy to maintain your natural beauty and let your skin glow like never before. Natural beauty experts Amy Galper and Christina Daigneault show readers how to deconstruct beauty labels, parse ingredients lists, make informed choices about the products they use--and, most important, better understand how their skin works. At the heart of Plant-Powered Beauty, you will find more than 50 easy-to-follow recipes to make your own plant-based skincare and beauty products, such as: Almond Milk Facial Cleanser Anti-aging Facial Scrub Blemish Gel Choc-o-Mint Lip Balm Coconut Whip Makeup Remover Vitamin-Rich Hair Health Serum Quick and Fresh Cucumber-Thyme Body Scrub Moisturizing Body Oil for Super-Dry Skin Natural Mouthwash Plus, in this updated edition of Plant-Powered Beauty, meet the hottest wellness and beauty ingredient: cannabidiol, a very unique molecule within the Cannabis sativa plant. Research shows that CBD has a remarkable effect on the skin, including supporting tissue repair, evening skin tone, and promoting a youthful glow. New CBD recipes--for men and women --include a salve to reduce pain, bath soak to address inflammation, facial serum for balancing, roll-on for stress relief, body butter, and more. Plant-Powered Beauty unlocks sought-after wisdom for all aspects of plant-based personal skincare and celebrates the shift in beauty trends, bringing us back to natural beauty and reconnecting us with plants and healthy choices. ...Show more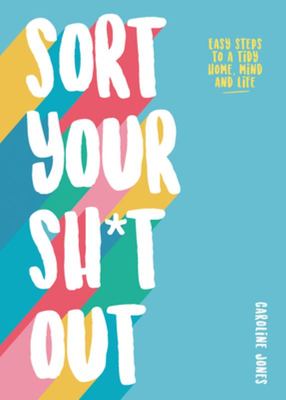 $24.99
AUD
Category: Lifestyle
Tidy house, tidy mind goes the saying - so it follows that with an untidy house comes an untidy mind, and an untidy life. With this untidiness comes waste: wasted food when you don't know what you've got in your disorganised cupboards; wasted money when you buy clothes you already have; and wasted time looking for lost items in your mess of a house! Sort Your Sh*t Out is the no-nonsense, practical and interactive guide to getting rid of the unnecessary physical and psychological baggage that is holding you back from living a clutter-free life, and organising yourself so that your life will change for the better, for good. Using journalling and life coaching techniques, Sort Your Sh*t Out will guide you through the liberating process of sorting out your mess - and coming out the other side richer in time and money, more organised, more driven and clearer-headed than ever before. ...Show more
$24.95
AUD
Category: Lifestyle | Reading Level: General Adult
It sounds too good to be true. You can save money and the world, inoculate yourself against many of the ills of modern life, and enjoy everything more on both the sensual and profound levels? Preposterous Yet here is a toolkit to help you do just that. A tweak here, a twiddle there; every strategy in T he Art Of Frugal Hedonism has been designed to help you target the most important habits of mind and action needed for living frugally but hedonistically. Apply a couple, and you'll definitely have a few extra dollars in your pocket and enjoy more sunsets. Apply the lot, and you'll wake up one day and realise that you're happier, wealthier, fitter, and more in lust with life than you'd ever thought possible. ...Show more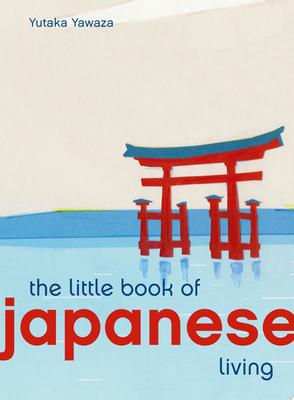 $19.99
AUD
Category: Lifestyle | Series: Little Book of Living Ser.
This pocket edition of How to Live Japanese is the ultimate insider's introduction to the country of Japan. Discover the very best of Japanese design, cookery, philosophy and culture with The Little Book of Living Japanese. Get outdoors, be gracious to your neighbour and start harmonizing your all too b usy life. ...Show more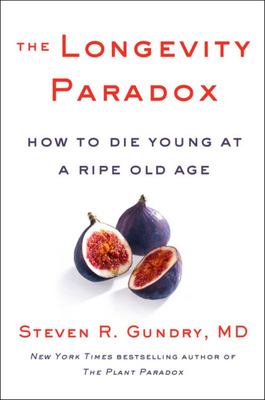 $29.99
AUD
Category: Lifestyle | Series: The\Plant Paradox Ser.
From the author of the New York Times bestseller The Plant Paradox comes a groundbreaking plan for living a long, healthy, happy life.From the moment we are born, our cells begin to age. But aging does not have to mean decline. World-renowned surgeon Dr. Steven Gundry has been treating mature patients f or most of his career. He knows that everyone thinks they want to live forever, until they hit middle age and witness the suffering of their parents and even their peers. So how do we solve the paradox of wanting to live to a ripe old age--but enjoy the benefits of youth? This groundbreaking book holds the answer. Working with thousands of patients, Dr. Gundry has discovered that the "diseases of aging" we most fear are not simply a function of age; rather, they are a byproduct of the way we have lived over the decades. In The Longevity Paradox, he maps out a new approach to aging well--one that is based on supporting the health of the "oldest" parts of us: the microorganisms that live within our bodies. Our gut bugs--the bacteria that make up the microbiome--largely determine our health over the years. From diseases like cancer and Alzheimer's to common ailments like arthritis to our weight and the appearance of our skin, these bugs are in the driver's seat, controlling our quality of life as we age. The good news is, it's never too late to support these microbes and give them what they need to help them--and you--thrive. In The Longevity Paradox, Dr. Gundry outlines a nutrition and lifestyle plan to support gut health and live well for decades to come. A progressive take on the new science of aging, The Longevity Paradox offers an action plan to prevent and reverse disease as well as simple hacks to help anyone look and feel younger and more vital.   ...Show more