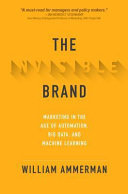 $48.95
AUD
Category: Marketing
Marketers are harnessing the enormous power of AI to drive unprecedented results The world of marketing is undergoing major change. Sophisticated algorithms can test billions of marketing messages and measure results, and shift the weight of campaigns--all in real time. What's next? A complete transf ormation of marketing as we know it, where machines themselves design and implement customized advertising tactics at virtually every point of digital contact. The Invisible Brand provides an in-depth exploration of the risks and rewards of this epochal shift--while delivering the information and insight you need to stay ahead of the game. Renowned technologist William Ammerman draws from his decades of experience at the forefront of digital marketing to provide a roadmap to our data-driven future. You'll learn how data and AI will forge a new level of persuasiveness and influence for reshaping consumers' buying decisions. You'll understand the technology behind these changes and see how it is already at work in digital assistants, recommendation engines and digital advertising. And you'll find unmatched insight into how to harness the power of artificial intelligence for maximum results. As we enter the age of mass customization of messaging, power and influence will go to those who know the consumer best. Whether you are a marketing executive or concerned citizen, The Invisible Brand provides everything you need to understand how brands are harnessing the extraordinary amounts of data at their disposal--and capitalizing on it with AI. ...Show more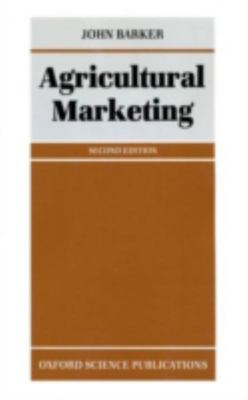 $118.08
AUD
$134.95
(12% off)
Category: Marketing
Since the publication of the first edition of this book, many changes have taken place in agricultural marketing. This second edition sets out to present a comprehensive description of the place of marketing in British agriculture as we approach 1992.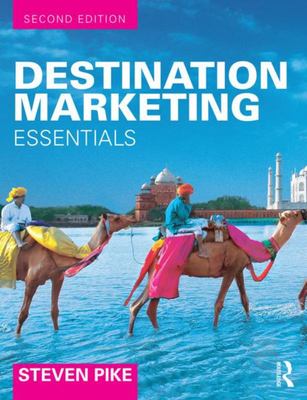 $77.89
AUD
$88.99
(12% off)
Category: Marketing
Destination Marketing offers the reader an integrated and comprehensive overview of the key challenges and constraints facing destination marketing organisations (DMOs) and how destination marketing can be planned, implemented and evaluated to achieve successful destination competitiveness. This new s econd edition has been revised and updated to include: new slimline 15-chapter structure new chapters on Destination Competitiveness and Technology new and updated case studies throughout, including emerging markets new content on social media marketing in destination marketing organisations and sustainable destination marketing additional online resources for lecturers and students including PowerPoint slides, quizzes and discussion questions. It is written in an engaging style and applies theory to a range of tourism destinations at the consumer, business, national and international level by using topical examples. ...Show more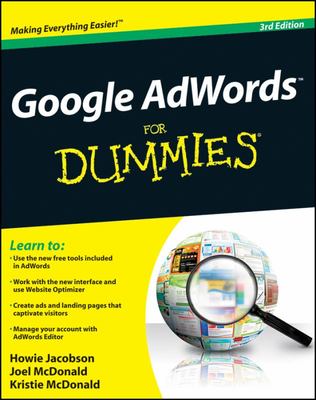 $41.95
AUD
Category: Marketing
The fun and friendly guide on getting the most value out of your AdWords campaigns, now updated! Google AdWords is a unique tool that allows you to set your own budget and create ads and choose keywords that are specifically related to your business. This handy guide walks you through the newest tips, t ricks, and techniques for maximizing your AdWords campaign. Presenting coverage that is nearly entirely rewritten or revised, this practical guide adds chapters on topics such as ad extensions, feeds for e-commerce, mobile advertising, advanced ad writing, and the new Google display network. In addition, the author provides updates that reflect helpful new best practices.* Boasts approximately 85 percent updated or new content* Updates popular topics such as experiments, ad extensions, feeds for e-commerce, mobile advertising, advanced ad writing, and more* Incorporates changes to the AdWords interfaces* Shares best practices in split testing, opt-in landing page structure, and ad group structure* Reviews new, free tools included in AdWords as well as new and improved third-party tools With this handy reference by your side, you'll discover the best way to make a Google AdWords campaign to work for you! ...Show more
$35.00
AUD
Category: Marketing
'Essential for anyone wanting to take Instagram seriously.' Alex Wood, Forbes Boost your business, grow an online community or promote a side-hustle with Instagram Rules. Instagram is an essential tool for any business, and an estimated 60% of users discover new products via the platform. But how can you use it effectively? Social media expert Jodie Cook breaks it down into 125 bite-sized rules, making Instagram an easy and efficient method for expanding your venture. Jodie takes you through the most important aspects of running a professional account - strategy, content, community, growth - and drills into the key concepts so that you can apply expert digital marketing knowledge to your profile, no matter the size. Learn the dos and don'ts of post planning; developing a voice; identifying trends; driving a campaign; responding to engagement; and more. Create a personalised Instagram strategy, whatever your business is. Apply insight from interviews with successful users (from Ben & Jerry's and Papier, to freelancers and community groups) and Jodie's own experience working with international brands, celebrities and small businesses. Read as a quick-fire reference or as a step-by-step guide or for effective, focused strategy. Whether you're a complete novice, short on time or want to improve your engagement - Instagram Rules makes social media marketing straightforward and hassle-free for any small business or serious Instagram user. ...Show more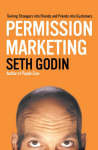 $19.99
AUD
Category: Marketing
Whether it is the TV commercial that breaks into our favourite programme or the telemarketing phone call that disrupts a family meal, traditional advertising is based on the hope of snaring our attention away from whatever we are doing. Seth Godin calls this Interruption Marketing, and, as companies are discovering, it no longer works. Instead of annoying potential customers by interrupting their most coveted commodity, time, Permission Marketing offers consumers incentives to voluntarily accept advertising. Now the Internet pioneer who has dramatically improved marketing effectiveness in media introduces a fundamentally different way of thinking about advertising products and services. By reaching out to only those individuals who have expressed an interest in learning more about a product, Permission Marketing enables companies to develop long-term relationships with customers, create trust, build brand awareness, and greatly improve the chances of making a sale. ...Show more
$49.99
AUD
Category: Marketing | Reading Level: very good
One of the world's most successful investors and entrepreneurs shares the unconventional principles that he's developed, refined, and used over the past 40 years to create unique results in both life and business--and which any person or organization can adopt to help achieve their goals.over.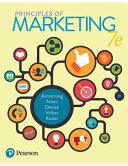 Principles of Marketing
by Gary Armstrong; Stewart Adam; Sara Denize; Michael Volkov; Philip Kotler
$128.29
AUD
$137.95
(7% off)
Category: Marketing
A flagship marketing resource that provides an introduction to marketing concepts, strategies and practices with a balance of depth of coverage and ease of learning. Principles of Marketing keeps pace with a rapidly changing field, focussing on the ways brands create and capture consumer value. Practica l content and linkage are at the heart of this edition. Real local and international examples bring ideas to life and new feature 'linking the concepts' helps students test and consolidate understanding as they go. The latest edition enhances understanding with a unique learning design including revised, integrative concept maps at the start of each chapter, end-of-chapter features summarising ideas and themes, a mix of mini and major case studies to illuminate concepts, and critical thinking exercises for applying skills. MyLab Marketing can be packaged with this edition to engage students and allow them to apply their knowledge, strengthen their understanding of key concepts and develop critical decision making skills. ...Show more
$29.99
AUD
Category: Marketing | Reading Level: very good
Cybernetics (loosely translated from the Greek): "a helmsman who steers his ship to port." Psycho-Cybernetics is a term coined by Dr. Maxwell Maltz, which means, "steering your mind to a productive, useful goal so you can reach the greatest port in the world, peace of mind." Since its first publication in 1960, Maltz's landmark bestseller has inspired and enhanced the lives of more than 30 million readers. In this updated edition, with a new introduction and editorial commentary by Matt Furey, president of the Psycho-Cybernetics Foundation, the original text has been annotated and amplified to make Maltz's message even more relevant for the contemporary reader. Maltz was the first researcher and author to explain how the self-image (a term he popularised) has complete control over an individual's ability to achieve (or fail to achieve) any goal. And he developed techniques for improving and managing self-image - visualisation, mental rehearsal, relaxation - which have informed and inspired countless motivational gurus, sports psychologists and self-help practitioners for more than fifty years. The teachings in PSYCHO-CYBERNETICS are timeless because they are based on solid science and provide a prescription for thinking and acting that lead to quantifiable results ...Show more
$27.99
AUD
Category: Marketing | Series: Tim Grover Winning Ser. | Reading Level: General Adult
Legendary trainer Tim Grover uses his experience with the world's top athletes to drill down into the killer instinct that separates the good from the great, showing you how to tap into the dark side of competitive intensity in order to win--regardless of the circumstance or cost.   For more than two decades, legendary trainer Tim Grover has taken the greats--Michael Jordan, Kobe Bryant, Dwyane Wade, and dozens more--and made them greater. Now, for the first time ever, he reveals what it takes to get those results, showing you how to be relentless and achieve whatever you desire.   Direct, blunt, and brutally honest, Grover breaks down what it takes to be unstoppable: you keep going when everyone else is giving up, you thrive under pressure, you never let your emotions make you weak. In "The Relentless 13," he details the essential traits shared by the most intense competitors and achievers in sports, business, and all walks of life. Relentless shows you how to trust your instincts and get in the Zone; how to control and adapt to any situation; how to find your opponent's weakness and attack. Grover gives you the same advice he gives his world-class clients--"don't think"--and shows you that anything is possible. Packed with previously untold stories and unparalleled insight into the psyches of the most successful and accomplished athletes of our time, Relentless shows you how even the best get better...and how you can too. ...Show more