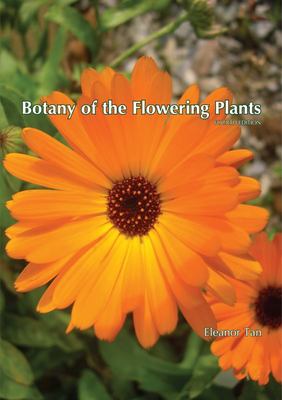 $32.00
AUD
$36.95
(13% off)
Category: Herbal Medicine
An introduction to the classification, diversity and life cycle of flowering plants. This text includes practical exercises to explore and understand the function, morphology and variety of seeds, roots, stems, leaves, flowers and fruit.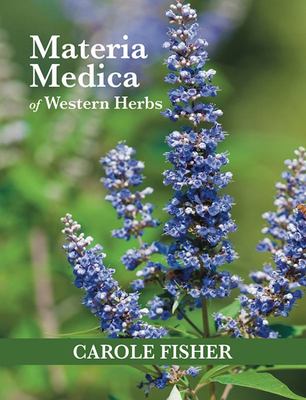 $78.71
AUD
$89.95
(12% off)
Category: Herbal Medicine
This volume is based on the original Materia Medica of Western Herbs for the Southern Hemisphere by Carol Fisher and Gilian Painter and has been expanded and updated to include botanical, scientific, pharmacy and safety information. It is designed for worldwide use and contains detailed monographs of 18 0 medicinal herbs. There are appendices to help students understand pharmacological and medicinal actions, a glossary listing the known actions of common constituents, a table of interactions and a comprehensive therapeutic index. This textbook is valuable not only for students and practitioners of herbal medicine but is also of use to any health provider who wishes to know more about how and why herbs work and the safety issues related to them. ...Show more
$48.10
AUD
$54.95
(12% off)
Category: Medical & Nursing
Now in its seventh edition, Australian Nurses' Dictionary continues to be the definitive pocket- sized dictionary specific to Australia and New Zealand. In addition to containing numerous everyday nursing terms, Australian Nurses' Dictionary 7e includes terms relating to specialist areas, such as health informatics, midwifery, education, research, ethics and complementary therapies. Featuring comprehensive nursing definitions, guidelines, terminology, policies and procedures, the new edition provides a quick reference for students and nurses in the clinical environment. ...Show more
$33.20
AUD
$37.95
(12% off)
Category: Herbal Medicine
The ideal guide for herbal medicine practitioners, students and others interested in making their own medicines. This text provides clear instructions for making herbal medicines in the home or clinic as well as detailed information about industrial manufacturing processes. Recipes and instructions are provided for making everything from simple herbal teas to more complex preparations such as tablets, syrups, lotions, creams, pessaries, poultices and compresses. How to make alcohol-based fluid extracts that are commonly used by herbalists is also covered in detail. ...Show more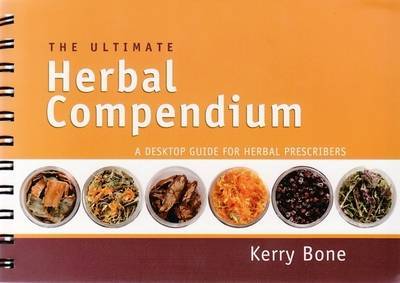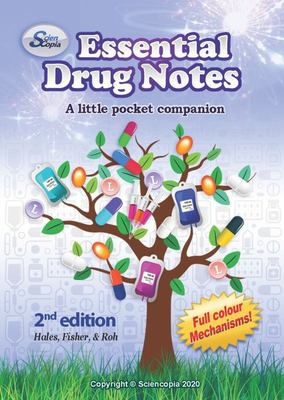 Essential Drug Notes 2e - A Little Pocket Companion
by Majella Hales (Concept by); Robin Fisher (Editor-In-Chief); Eun Jeong Roh (Illustrator, Cover Design by)
$19.25
AUD
$22.00
(12% off)
Category: Drugs
This book contains:* Consistent formatting to organise the drugs you've researched* Alphabetised sections for quick retrieval of your drug research * Definitions of hundreds of medical acronyms.* Review of commonly used drug suffixes.* A brief summary of the Mechanisms of Action for 49 of the most commo n drug classes. ...Show more
$52.45
AUD
$59.95
(12% off)
Category: Drugs
Clinical Dosage Calculations covers the important aspects of dosage calculations that you'll require to perform this essential part of clinical practice. It uses real-life cases, worked-out examples and real medication charts and labels to help you to learn the content. The text starts with fundamental maths and familiarises you with medication charts and labels. It then moves on to chapters that cover specialist areas, allowing you to deepen your skills in a clinical context. Activities in each chapter introduce you to important concepts and you can test your overall knowledge in the final chapter. New, print versions of this textbook come with bonus online study tools on the Got it! Dosage Calculations platform. ...Show more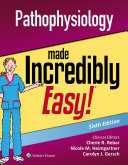 $69.95
AUD
$79.95
(12% off)
Category: Pathophysiology | Series: Incredibly Easy! Series® Ser.
Stressed about the ins and outs of pathophysiology? Gain confidence, with the newly updated PathophysiologyMade Incredibly Easy (R), 6th Edition. Offering helpful learning aids that boost your understanding and retention, this colorfully illustrated, enjoyable text offers all the vitals: cell developmen t, the infection process, cancer warning signs, abnormal cell growth, and more. Packed with easy-to-remember definitions and plentiful illustrations, this supportive guide is the ideal study partner and on-the-job reference for new nurses, students, and all healthcare practitioners. Be expertly guided into a solid foundation in pathophysiology, with: NEW and updated content in a quick-read, bulleted format End-of-book learning support that includes a "Practice Makes Perfect" practice test Dozens of colorful diagrams and illustrations that outline core terms and concepts, with easy-to-retain definitions for: Pathophysiology basics - cellular structure; how cells reproduce, age, and die; adaptive cell changes; the concept of homeostasis and how it affects the body; the causes of disease; and the disease development process Infection, cancer, and genetics - the body's defense mechanisms against infection, types of infective microorganisms and how they invade the body, common infectious disease pathophysiology, classifications of cancer, warning signs of cancer, the cancer metastasis process, the role of genes and chromosomes, how cells divide, and genetic abnormalities Cancer as it affects individual body systems - cardiovascular, respiratory, neurologic, gastrointestinal, endocrine, renal system, hematologic, immune, integumentary, sensory, and reproductive system Special chapter features include: Just the facts - a quick summary of content at the start of each chapter "Nurse Joy and Jake" - expert insights that explain key concepts, provide important care reminders, and offer reassurance Now I get it - illustrations and flowcharts that explain difficult concepts Battling illness - the latest treatments for diseases and disorders The genetic link - connections between genetics and many common disorders Memory joggers - memory tricks and other aids that help you understand and remember difficult concepts That's a wrap - a quick review of chapter content Quick quiz - multiple-choice questions after each chapter that help you retain knowledge About the Clinical Editors Cherie R. Rebar, PhD, MBA, RN, COI, is Vice President for Communication and Marketing at Connect: RN2ED in Beavercreek, Ohio and Professor of Nursing at Wittenberg University in Springfield, Ohio. Nicole Heimgartner, DNP, RN, COI, is Vice President for Business and Finance at Connect: RN2ED in Beavercreek, Ohio, and is Adjunct Faculty at Mercy College School of Nursing in Toledo, Ohio. Carolyn Gersch, PhD, RN, CNE, is Vice President for Operations and Procedures at Connect: RN2ED, in Beavercreek, Ohio, and Director of Nursing Education at Ohio Institute of Allied Health in Dayton, Ohio. ...Show more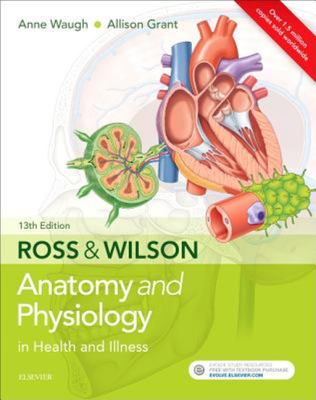 $52.50
AUD
$59.95
(12% off)
Category: Medical & Nursing
The new edition of the hugely successful Ross and Wilson Anatomy & Physiology in Health and Illness continues to bring its readers the core essentials of human biology presented in a clear and straightforward manner. Fully updated throughout, the book now comes with enhanced learning features includ ing helpful revision questions and an all new art programme to further clarify the explanations given in the text. The 13th edition retains its popular website, which contains a wide range of 'critical thinking' exercises as well as new animations, an audio-glossary, the unique Body Spectrum© online colouring and self-test program, and helpful weblinks. This book is ideal for students of nursing and allied health professions, biomedical and paramedical science, operating department practice, complementary therapy and massage therapy, as well as trainee Health Care Assistants and those studying A' level or BTEC (or equivalent) human biology. Ross and Wilson Anatomy & Physiology in Health and Illness will be of particular help to readers new to the subject area, those returning to study after a period of absence and for anyone whose first language is not English. Latest edition of the world's most popular textbook on basic human anatomy and physiology with over 1.5 million copies sold worldwide Clear, no nonsense writing style helps make learning easy Accompanying website contains animations, audio-glossary, case studies and other self-assessment material, the unique Body Spectrum© online colouring and self-test software, and helpful weblinks Includes basic pathology and pathophysiology of important diseases and disorders Contains helpful learning features such as Learning Outcomes boxes, colour coding and design icons together with a stunning illustration and photography collection Contains clear explanations of common prefixes, suffixes and roots, with helpful examples from the text, plus a glossary and an appendix of normal biological values. Particularly valuable for students who are completely new to the subject, or returning to study after a period of absence, and for anyone whose first language is not English All new illustration programme brings the book right up-to-date for today's student Helpful 'Spot Check' questions at the end of each topic to monitor progress Fully updated throughout with the latest information on common and/or life threatening diseases and disorders Review and Revise end-of-chapter exercises assist with reader understanding and recall Over 120 animations - many of them newly created - help clarify underlying scientific and physiological principles and make learning fun ...Show more
$42.83
AUD
$48.95
(12% off)
Category: Medical & Nursing
At last, here is the long-awaited companion volume to Ian White's best-sellingAustralian Bush Flower Essences, first published in 1991 and still the authoritative book in the field. This second book,Australian Bush Flower Healing, is essential not only for natural therapists but also for all those inter ested in alternative remedies for health, harmony and wellbeing. Topics covered include: - The healing properties of twelve new Australian bush flower essences - Important new research on the first fifty essences - How to prepare and take the essences - Formulas for combination essences and companion essences - Repertories of physical and emotional conditions - Emotional patterns and balance in pregnancy and labour - Iridology - Goal setting and goal achieving - Astrology, health and the essences ...Show more