$34.99
AUD
Category: Queensland History
Fergus McMaster started with nothing and with his brothers built a sprawling pastoral empire in western Queensland.   Following his return from World War I, a chance meeting outside Cloncurry with Lieutenant Paul McGinness took him on a new path. With Lieutenant Hudson Fysh, the three men followed the young airmen's dream of establishing an airline. McMaster knew it was never going to be easy. Aviation was still very much in its infancy.   McMaster threw his whole weight behind the enterprise, scouring the length and breadth of the country drumming up support. As the founding chairman of QANTAS he guided the infant airline with a steady hand through its most turbulent and colourful years of establishment, internationalisation, WW2 and ultimately the government take-over.   Always intensely patriotic, he saw his role in QANTAS as a service to the nation and took little in the way of fees or salary. It is fitting in this centenary year of QANTAS to pay tribute to his legacy. ...Show more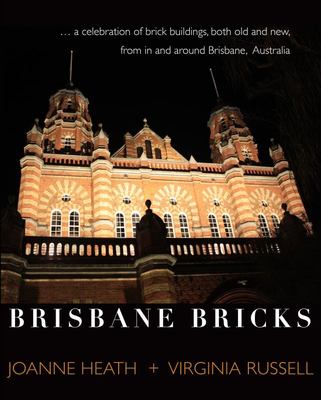 Brisbane Bricks
by Virginia Russell (Cover Design by, Designed by, By (photographer)); Joanne Heath (By (photographer))
$45.00
AUD
Category: Queensland History
An ecclectic photographic narrative of brick buildings in Brisbane, Australia, old and new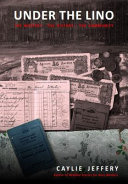 $30.00
AUD
Category: Queensland History
The story of an historical discovery under the flooring of a 1912 Brisbane Queenslander that turned into a major collaborative community project, tapping into Queensland's history all the way back to its separation from NSW. Iconic Brisbane provides many cameos throughout this fascinating story, togethe r with cautionary tales of murder and intrigue. ...Show more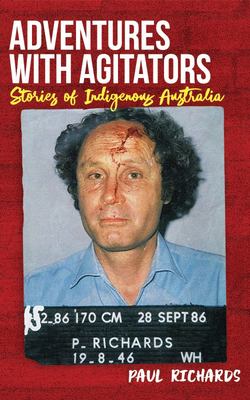 $30.00
AUD
Category: Queensland History
Adventures with Agitators is a tribute to the resilience, determination, patience and tolerance of the Aboriginal peoples and Torres Strait Islanders of Queensland. In a series of short yarns about their battles in the justice and political systems, this book exposes the cruelty and hypocrisy of the ru ling elite of Australia in pursuing policies of segregation and marginalisation. While Australia pointed the finger at South Africa, it maintained the same policies for our Indigenous peoples. The book is not a history, a biography or a legal or anthropological text. It is an easy read for those wanting to understand the recent past. The author has had the advantage of being privy to their tragedies and dramas - as well as their humour and humanity. The word "agitator" was applied politically and judicially to any of them who sought justice. In a celebrated High Court case involving Percy Neal, Justice Lionel Murphy opined that, without agitators, "there would be no advance towards civilisation." These are stories of the adventures of these brave agitators, to share with people of good heart. ...Show more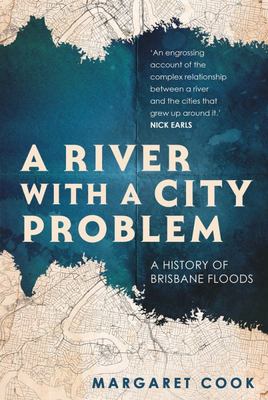 $32.95
AUD
Category: Queensland History
When floods devastated South East Queensland in 2011, who was to blame? Despite the inherent risk of living on a floodplain, most residents had pinned their hopes on Wivenhoe Dam to protect them, and when it failed to do so, dam operators were blamed for the scale of the catastrophic events that followe d. A River with a City Problemis a compelling history of floods in the Brisbane River catchment, especially those in 1893, 1974 and 2011. Extensively researched, it highlights the force of nature, the vagaries of politics and the power of community. With many river cities facing urban development challenges, Cook makes a convincing argument for what must change to prevent further tragedy. ...Show more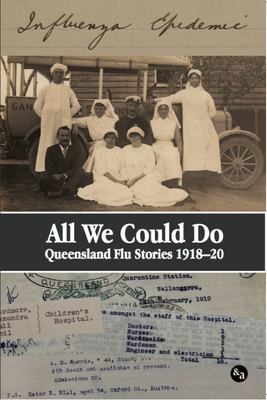 All We Coud Do - Queensland Flu Stories 1918-20
by Matthew Wengert (Foreword by, Editorial Coordinator); Pamela Rushby; Margaret Cook; Peter Cook; Edwina Shaw; Andrea Baldwin; Janet Reid; Roz Glazebrook; Samantha Faulkner; Rita Metzenberg; Duncan Richardson (Editor); Nicky Boynton-Bricknell (Editor); Caitlin Morgan (Cover Design by); Michael McDermaid (Cover Design by); Jill Barker; Steve Capelin; Glenn Davies; Brian Davies
$20.00
AUD
Category: Queensland History
Anthology of short stories by various writers about the 'Spanish Flu' epidemic in Queensland. Each story is based on real people in real places. The first stories are about Queenslanders who died of the 'Flu' before the disease reached Queensland--including a soldier from Maryborough who died in France, an Italian from North Queensland who caught the disease in New Zealand and died at Sydney, and a nurse who lost her life while treating soldiers at Fremantle. There are stories from quarantine camps at Tenterfield, Wallangarra, and Lytton, as well as hospitals in Brisbane, Ipswich, and Toowoomba. Some of the stories are about medical professionals, but other stories are about ordinary people doing extraordinary work fighting the dangerous Flu in their own families or communities. The characters embody the courageous spirit with which so many Australians fought the pandemic in their own local areas. The final story is from Thursday Island, one of the last places on earth to suffer an outbreak of the Flu in early 1920. ...Show more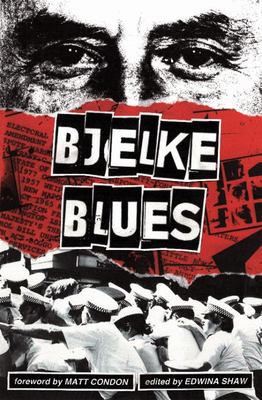 $25.00
AUD
Category: Queensland History
Anthology of short stories by various writers, telling some of the serious, silly, and surreal aspects of life in Queensland during the politically turbulent 1960s-80s.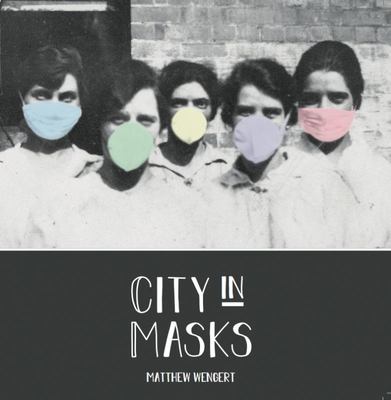 $15.00
AUD
Category: Queensland History
Narrative history of Brisbane's experience during the 'Spanish Flu' epidemic in 1919. Non-fiction for a general audience. Research funded by Brisbane City Council (Lord Mayor's Helen Taylor History Research Award).