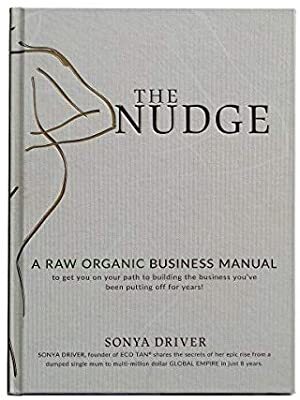 $19.95
AUD
Category: Self Help
A raw organic business manual to get you on your path to building the business you have been thinking about for years!
$32.99
AUD
Category: Mind Body Spirit
A beautiful, intimate and inspiring investigation into how we can find and nurture within ourselves that essential quality of internal happiness - the 'light within' that Julia Baird calls 'phosphorescence' - which will sustain us even through the darkest times. Over the last decade, we have become bet ter at knowing what brings us contentment, well-being and joy. We know, for example, that there are a few core truths to science of happiness. We know that being kind and altruistic makes us happy, that turning off devices, talking to people, forging relationships, living with meaning and delving into the concerns of others offer our best chance at achieving happiness. But how do we retain happiness? It often slips out of our hands as quickly as we find it. So, when we are exposed to, or learn, good things, how do we continue to burn with them?And more than that, when our world goes dark, when we're overwhelmed by illness or heartbreak, loss or pain, how do we survive, stay alive or even bloom? In the muck and grit of a daily existence full of disappointments and a disturbing lack of control over many of the things that matter most - finite relationships, fragile health, fraying economies, a planet in peril - how do we find, nurture and carry our own inner, living light - a light to ward off the darkness? Absorbing, achingly beautiful, inspiring and deeply moving, Julia Baird has written exactly the book we need for these times. ...Show more
The Space Between
by Zara McDonald; Michelle Andrews
$32.99
AUD
Category: Self Help
There's this weird gap in life that's fuelled by cheap tacos and even cheaper tequila – also known as our twenties. It's a specific limbo of being suspended between being a teenager and a Proper Adult, and though it's wildly confusing, often lonely, sometimes embarrassing and frequently daunting, there' s also a whole lot of magic to be found in the chaos. It's a time when we're finding our own voices, making up our own minds, cementing our relationships and starting to fulfil our big ambitions (or simply just working out what they are). Michelle Andrews and Zara McDonald, creators of the award-winning pop culture podcast Shameless, are two of the many twentysomething women trying to make sense of it all. They definitely don't have all the answers but they know that mapping out our place in the world is a little bit easier when we do it together. Brimming with wit and unflinching honesty, here are their stories and personal puzzles about life as twentysomethings: from heartbreak and mental health challenges to overcoming career setbacks and letting go of fear. (Not forgetting the deeper meaning behind the state of their fridges and why it's so damn good to ghost out of a friend's party.) Join Zara and Michelle as they navigate their journeys between the women they are now and who they want to be. You just might find tiny pieces of yourself in the space between the first page and the last. ...Show more
$35.00
AUD
Category: Self Help
In Bill Bailey's Remarkable Guide to Happiness, Bill explores the nature of happiness and ways to be, well, happy. Being Bill Bailey however, he does so in his own, remarkable, Bill Bailey way. From paddle-boarding down the Thames in a Santa hat, to wild swimming in a glacial river, Bill considers the e xhilaration of the outdoors, as well as the quieter pleasures of clearing out your moth-eaten grey t-shirts. He attempts to see beyond the mumbo-jumbo of the wellness industry and aims for the heart of real joy and contentment - and how we can all achieve it. This collection of funny, meditative and thoughtful essays seeks out simplicity and clarity as a corrective to the endless background noise of anxiety-inducing news chatter. Whether it's whooping aloud while cycling through a pine forest, putting pen to paper, or immersing yourself in music, Bill's guide to happiness is an antidote to the frenetic whirl of modern life. Fully illustrated with drawings by Bill himself, this is a wonderful gift of a book for anyone who needs a slice of comfort. ...Show more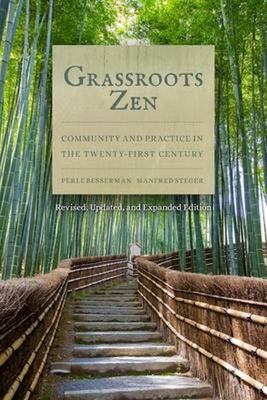 $29.99
AUD
Category: Self Help
-Future generations may come to see the publication of Grassroots Zen as a pivotal moment in the emergence of a uniquely American Zen.- --Rami Shapiro, Minyan: Ten Principles for Living a Life of Integrity-Steger and Besserman offer something quite different, and quite welcome... a Zen that comes to ter ms with, and ultimately transcends, the hierarchical, sexist, otherworldly, and pseudo-militaristic overtones of the Zen tradition.- --Library Journal-This book will appeal to [all] who are uncomfortable with Zen's hierarchies and moral prescriptions.- --Shamhbala Sun-... Steger and Besserman name and describe a phenomenon that is occurring all over the country: relatively small, democratically run groups of Zen Buddhist practitioners are banding together and sustaining a sangha, or community, free of the hierarchy and formality of the monastery.---Publishers Weekly-A short, clear presentation on one way to make Zen less Japanese and more Western... - --Rita M. Gross, Buddhism After PatriarchyGrassroots Zen envisions a socially engaged Buddhism where zazen is integrated each day with work, family, and social obligations. Though both authors have practiced traditional Zen for decades, here they eschew the militaristic, patriarchal tendencies of Zen in favor of -an egalitarian community of socially mobile members who place less emphasis upon transmission and hierarchy than on individual responsibility.-Married university professors and authors Manfred Steger (Gandhi's Dilemma: Nonviolent Principles and Nationalist Power) and Perle Besserman (aka Perle Epstein) (The Shambhala Guide to Kabbalah and Jewish Mysticism) studied first under the cultural weight of Japanese Zen, then with the light-footed lay master Robert Aitken. Founders of the Princeton Area Zen Group in NJ, they have been teaching their democratic, grassroots-style of Zen for over twenty-five years. ...Show more
$34.99
AUD
Category: Self Help
What's the greatest quest of humanity? No, it's not the Knights Templar, or life on Mars, or the perfect pair of jeans. I suspect that the number one thing you're searching for in your life is ... happiness. Why do I suspect that? Because thousands of people have told me. So, I set out on a dragon-free quest to prove if 'happy' is, actually, an attainable goal, and not just a ridiculous aspiration. In this book, with her characteristic humour and gutsy intelligence,* Turia Pitt goes on a quest to answer the question, Is it possible to be happier? What does she discover on her journey? Well, look, that's why we want you to buy the bloody book, but we can tell you that it entails, among other things, practising gratitude, working on kindness, strengthening your relationships and accepting the hard times and down days. Turia unpacks all of the above with easy-to-implement tips and strategies, hilarious insights into her own life and relationships, and introduces us to some of the world's most interesting people along the way. *She made us say that! ...Show more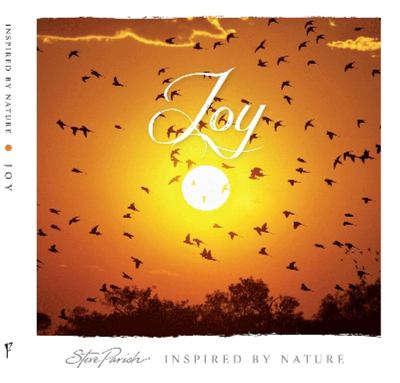 $4.95
AUD
Category: Self Help | Series: Inspired by Nature Ser.
The eight books in this series offer insights into creating a rich and fulfilling life connected to soul and nature. There is no handbook to life given to us when we enter this world. We are born into a diversity of life situations which we will accept or deny: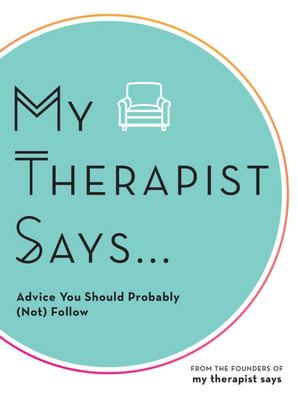 $35.00
AUD
Category: Self Help
From the team behind the super-popular Instagram @MyTherapistSays comes this humorous guide that chronicles the exhausting task of navigating the daily, anxiety-ridden struggle that we fondly call life. Including hilarious memes MTS is known and loved for, along with checklists, prompts, questions from readers, and more, My Therapist Says is the guide you need to achieve your goals, one wrong turn at a time. Have you ever wanted something, pursued it (albeit not quite as gracefully as you would've hoped), failed, and then genuinely asked yourself the question, "Am I delusional?" Well, that's how I began penning this magnum opus. Like the Buddhist's have their Tripitaka, you have...moi. And my therapist, though it's unlikely she'll admit this in public. On the receiving end of a ghosting session? Needing a way to leave a work function without looking like a buzzkill? Having a hard time developing amnesia about your last relationship? Fear not, as I cover everything from circumstantial etiquette to blissful delusion when necessary. So, grab a pen, a box of tissues, a glass of wine, and your bestie, because sh*t is about to get real. And remember, be yourself, be kind, and all that jazz, unless you're a Susan*. If that's the case, try to be literally anyone else. Ugh, my therapist hates that I wrote that. *Susan: Noun and verb. Unpleasant, annoying, and delusional, the Susan is somebody who is literally awful in every way, is liked by no one, but has no clue, no matter how many open clues you give her. If you roll your eyes at this, you're probably a Susan. Uses: Susaning, Susanism.   ...Show more
$32.99
AUD
Category: Self Help
In the midst of a global mental health crisis, millions of people have turned to mindfulness. But does it actually work? In a world-first experiment, journalist Shannon Harvey recruited a team of scientists to put mindful meditation to the test. But what began as a year-long self-experiment soon became a life-changing experience. Overwhelmed with insomnia and an incurable autoimmune disease, Shannon Harvey needed to make a change. But while the award-winning health journalist found plenty of recommendations on diet, sleep and exercise, when she looked for the equivalent of a 30-minute workout for her mental wellbeing, there was nothing. Also worried for the future mental health of her kids, who were growing up amidst critical levels of stress, anxiety, depression and addiction, Shannon enlisted a team of scientists to put meditation to the test. Could learning to quiet our busy minds be the simple solution the world so desperately needs? During her year of living mindfully Shannon is poked, prodded, scanned and screened. After a 30,000 kilometre journey from Australia to the bright lights of Manhattan and the dusty refugee camps of the Middle East - interviewing the world's leading mindfulness experts along the way - what begins as a quest for answers transforms into a life-changing experience. From the director of the internationally acclaimed documentary of the same name, MY YEAR OF LIVING MINDFULLY is filled with compelling stories, groundbreaking science, and unexpected insights that go to the heart of what it means to be human in the twenty-first century. ...Show more
$24.99
AUD
Category: Self Help
First there was hygge, now there's Niksen - a simple Dutch philosophy for anyone looking to slow down, relax and daydream. Press pause to pre-empt burnout and claim your life back.
$32.99
AUD
Category: Self Help
A savvy, uplifting business and life guide for entrepreneurial millennials seeking to find their yay - from the Founder of Matcha Maiden, Match Mylkbar and the Seize the Yay podcast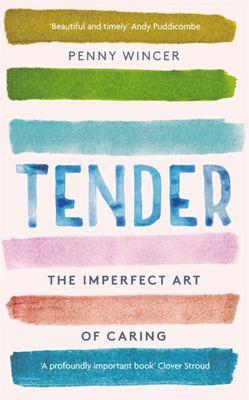 $29.99
AUD
Category: Self Help
'An insightful and well-timed book ... forces us to confront the stereotypes - and prejudices - we hold.' SUNDAY TIMES 'Tender is a profoundly important book, full of wisdom and bright insights on what it really means to love someone, by a fearless and generous writer. ' CLOVER STROUD 'A beautiful and t imely reminder that each and every one of us has the ability to care, the capacity for empathy, and the potential to grow.' ANDY PUDDICOMBE, author of HEADSPACE 'A wonderful book: compassionate, honest, carefully-reasoned and genuinely helpful... This will benefit many people.' KATHERINE MAY, author of WINTERING 'An invaluable tool for any invisible carers or anyone who wants to learn how to better support their loved ones... we ALL have many, many things to learn from Penny's beautiful, wise, charming, thoughtful words' - SCARLETT CURTIS, Sunday Times bestselling author 'Moving and beautifully written, nuanced and wise, alert to every paradox at the heart of love. A hugely important book not only for current or future carers, but anyone learning to accept that life tends to resist our control.' - OLIVIA SUDJIC, author of EXPOSURE 'Tender captures the powerful capacity of people to care for others, and all the heartbreaking and heartwarming complexity that this involves. Penny brings the crucial, yet often overlooked, role of caring into our collective consciousness and, in doing so, demonstrates what it means to be human.' -DR EMMA HEPBURN, author of A TOOLKIT FOR MODERN LIFE 'Penny Wincer's TENDER manages to combine both unromanticised honesty about the realities of care with a genuine uplifting hopefulness... is a must-read.'- RUTH WHIPPMAN, author of THE PURSUIT OF HAPPINESS We are all likely - at some point in our lives - to face the prospect of caring for another, whether it's a parent, child or partner. It is estimated that there are 7 million people in the UK caring for loved ones. And yet these are the unpaid, unsung people whose number is rising all the time. In Tender: the imperfect art of caring, Penny Wincer combines her own experiences as a carer with the experiences of others to offer real and transformative tools and insights for navigating a situation that many of us are either facing or will face at some time. Penny Wincer has twice been a carer: first to her mother, and now as a single parent to her autistic son. Tender shows how looking after oneself is a fundamental part of caring for another, and describes the qualities that we can look to cultivate in ourselves through what may otherwise feel to be an exhausting task. Weaving her lived experience with research into resilience, perfectionism and self-compassion, Penny combines the stories of other carers alongside those who receive support - offering an often surprising and hopeful perspective. ...Show more