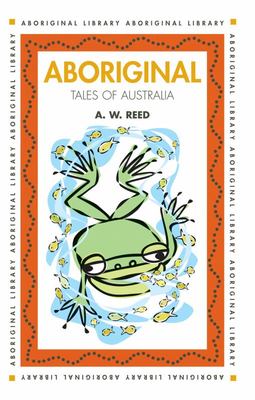 $22.99
AUD
Category: Short Stories | Series: Aboriginal Library Ser.
A collection of 20 stories of fable and folklore that have been told by Aboriginal tribes all over Australia for thousands of years. There are stories such as Why Emus Cannot Fly and The Frog Who Caused a Flood.
After Australia
by Michael Mohammed Ahmad (Editor)
$24.99
AUD
Category: Short Stories
Climate catastrophe, police brutality, white genocide, totalitarian rule and the erasure of black history provide the backdrop for stories of love, courage and hope. In this unflinching new anthology, eleven of Australia's most daring Indigenous writers and writers of colour provide a glimpse of Austral ia as we head toward the year 2050. Featuring Ambelin Kwaymullina, Claire G. Coleman, Omar Sakr, Future D. Fidel, Karen Wyld, Khalid Warsame, Kaya Lattimore, Sarah Ross, Zoya Patel, Michelle Law and Hannah Donnelly. Edited by Michael Mohammed Ahmad. Original concept by Lena Nahlous. Published by Affirm Press in partnership with Diversity Arts Australia and Sweatshop Literacy Movement. ...Show more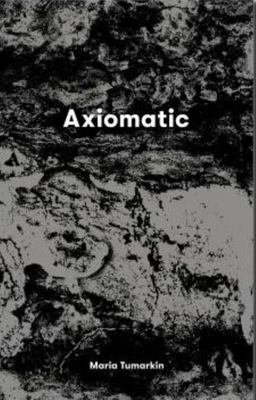 $34.99
AUD
Category: Short Stories
This boundary-shifting fusion of thinking, storytelling, and meditation takes as its starting point five axioms: * 'Give Me a Child Before the Age of 7 and I'll Give You the (Wo)Man' * 'History Repeats Itself...' * 'Those Who Forget the Past are Condemned to Repeat It' * 'You Can't Enter The Same River Twice' * 'Time Heals All Wounds'. These beliefs -- or intuitions -- about the role the past plays in our present are often evoked as if they are timeless and self-evident truths. It is precisely because they are neither, yet still we are persuaded by them, that they tell us a great deal about the forces that shape our culture and the way we live. The past shapes the present -- they teach us this in schools and universities. But the past cannot be visited like an ageing relative; the past doesn't live in little zoo enclosures. Half the time, the past is nothing less than the beating heart of the present. So, how to speak of the searing, unpindownable power that the past -- ours, our family's, our culture's -- wields now? ...Show more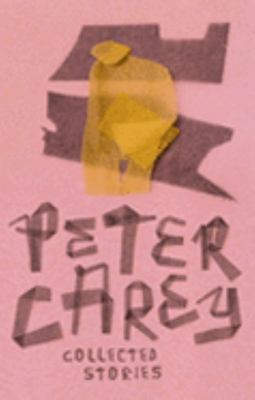 $19.95
AUD
Category: Short Stories
Double Booker Prize-winner Peter Carey's dazzling stories from The Fat Man in History and War Crimes are collected in one volume, together with three vintage stories not previously published in book form. In each story Carey reveals the surreal within the ordinary. A man begins peeling off his girlfrien d's clothes and then layers of her skin to discover another person underneath. A lone soldier who is guarding a fence that runs across the desert forgets which side is which. A mild-mannered architect, fearing that his lover will leave him because he is too ordinary, plots to steal a drug-dealer's secret cache. Collected Stories is a testament to Carey's remarkable imagination and his exceptional achievements in the short-story form. ...Show more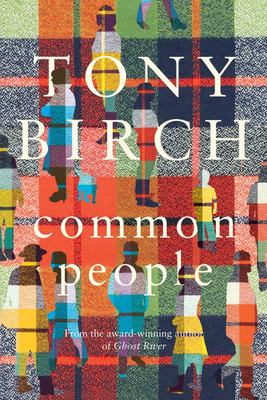 $29.95
AUD
Category: Short Stories
In this unforgettable new collection Tony Birch brings alive a cast of characters from all walks of life. These remarkable and surprising stories explore the lives of common people caught up in the everyday business of living and the struggle to survive. From a young girl who is gifted to a middle-class family for Christmas to a homeless deaf man who unexpectedly delivers a baby, Birch's stories are set in gritty urban refuges and struggling regional communities. His deftly drawn characters find unexpected signs of hope in a world where beauty can be found on every street corner - a message on a t-shirt, a friend in a stray dog, a star in the night sky - and the ordinary kindness of strangers can have extraordinary results. In Common People Birch turns his lens on shared experiences in modern society, his signature perceptivity affirming his position as one of Australia's finest writers of fiction. Stories include- 'The Ghost Train', 'Harmless', 'Colours', 'Joe Roberts', 'The White Girl', 'Party Lights', 'Paper Moon', 'Painted Glass', 'Frank Slim', 'Liam', 'Raven and Sons', 'The Good Howard', 'Sissy', 'Death Star', 'Worship'. ...Show more
$19.99
AUD
Category: Short Stories
Teeming with energy, humour and heart, a love song to black Britain told by twelve very different people. Grace is a Victorian orphan dreaming of the mysterious African father she will never meet. Winsome is a young Windrush bride, recently arrived from Barbados. Amma is the fierce queen of her 1980s squatters' palace. Morgan, who used to be Megan, is blowing up on social media, the newest activist-influencer on the block. Twelve very different people, mostly black and female, more than a hundred years of change, and one sweeping, vibrant, glorious portrait of contemporary Britain. Bernardine Evaristo presents a gloriously new kind of history for this old country- ever-dynamic, ever-expanding and utterly irresistible. ...Show more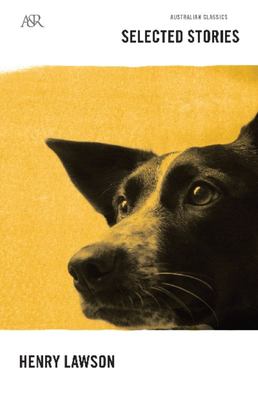 $14.99
AUD
Category: Short Stories | Series: A&R Classics Ser.
An essential collection of Henry Lawson's best-loved stories. Rogues, larrikins and the lost people - these timeless stories range from inspired, laconic comedies to pathos and tragedy. this selection showcases Lawson's range as a fiction writer and highlights his profound influence on how Australians see themselves. Here are delightful tales, thrilling tales, tales of love, of strife and of adventure, tales full of humour - stories of every mood, all alive with the magic of Lawson's genius, a genius which ranks with that of the world's greatest short-story writers. Includes 'the Drover's Wife', 'the Union Buries Its Dead' and 'the Loaded Dog'. 'Lawson's genius remains as vivid and human as when he first boiled his literary billy' - the Bulletin 'A book of honest, direct, sympathetic, humorous writing about Australia from within is worth a library of travellers' tales ... the result is a real book - a book in a hundred. His language is terse, supple, and richly idiomatic. He can tell a yarn with the best.' - the Academy on While the Billy Boils   ...Show more
$22.99
AUD
Category: Short Stories | Series: Foreign Language Graded Reader Ser.
An unmissable collection of eight unconventional and captivating short stories for young and adult learners. "I love Olly's work - and you will too!" - Barbara Oakley, PhD, Author of New York Times bestseller A Mind for Numbers Short Stories in English for Intermediate Learners has been written especial ly for students from beginner to intermediate level, designed to give a sense of achievement, and most importantly - enjoyment! Mapped to B1-approaching B2 on the Common European Framework of Reference, these eight captivating stories will both entertain you, and give you a feeling of progress when reading. What does this book give you? · Eight stories in a variety of exciting genres, from science fiction and crime to history and thriller - making reading fun, while you learn a wide range of new vocabulary · Controlled language at your level, including the 1000 most frequent words, to help you progress confidently · Authentic spoken dialogues, to help you learn conversational expressions and improve your speaking ability · Pleasure! It's much easier to learn a new language when you're having fun, and research shows that if you're enjoying reading in a foreign language, you won't experience the usual feelings of frustration - 'It's too hard!' 'I don't understand!' · Accessible grammar so you learn new structures naturally, in a stress-free way Carefully curated to make learning a new language easy, these stories include key features that will support and consolidate your progress, including · A glossary for bolded words in each text · A bilingual word list · Full plot summary · Comprehension questions after each chapter. As a result, you will be able to focus on enjoying reading, delighting in your improved range of vocabulary and grasp of the language, without ever feeling overwhelmed or frustrated. From science fiction to fantasy, to crime and thrillers, Short Stories in English for Intermediate Learners uses reading as the perfect tool to not only delight in learning English, but to start your journey towards fluency. ...Show more
$22.99
AUD
Category: Short Stories | Series: Foreign Language Graded Reader Ser.
An unmissable collection of eight unconventional and captivating short stories for young and adult learners. "I love Olly's work - and you will too!" - Barbara Oakley, PhD, Author of New York Times bestseller A Mind for Numbers Short Stories in French for Beginners has been written especially for stud ents from beginner to intermediate level, designed to give a sense of achievement, and most importantly - enjoyment! Mapped to A2-B1 on the Common European Framework of Reference, these eight captivating stories will both entertain you, and give you a feeling of progress when reading. What does this book give you?   · Eight stories in a variety of exciting genres, from science fiction and crime to history and thriller - making reading fun, while you learn a wide range of new vocabulary · Controlled language at your level, including the 1000 most frequent words, to help you progress confidently · Authentic spoken dialogues, to help you learn conversational expressions and improve your speaking ability · Pleasure! It's much easier to learn a new language when you're having fun, and research shows that if you're enjoying reading in a foreign language, you won't experience the usual feelings of frustration - 'It's too hard!' 'I don't understand!' · Accessible grammar so you learn new structures naturally, in a stress-free way Carefully curated to make learning a new language easy, these stories include key features that will support and consolidate your progress, including · A glossary for bolded words in each text · Full plot summary · A bilingual word list · Comprehension questions after each chapter.   As a result, you will be able to focus on enjoying reading, delighting in your improved range of vocabulary and grasp of the language, without ever feeling overwhelmed or frustrated. From science fiction to fantasy, to crime and thrillers, Short Stories in French for Beginners will make learning French easy and enjoyable. ...Show more