$34.99
AUD
Category: Travel
Australians have always loved to step out in nature, whether off-track or along a marked route. Bushwalking – an organised long-distance walk in rugged terrain that requires maps and camping equipment, or a family day out – is one of our most popular pastimes. This landmark book, now updated, was the fi rst to delve into its rich and sometimes quirky history. From the earliest days of European settlement, colonists found pleasure in leisurely strolls through the bush, collecting flowers, sketching, bird watching and picnicking. Yet over time, walking for the sake of walking became the dominant motive. Walking clubs proliferated, railways organised mystery hikes attended by thousands, and Paddy Pallin established his equipment business. Bushwalking – serious walking – was invented. Whether you are inclined to put on your walking boots and pack your sleeping bag, or would rather stay in a luxury hut, this sure-footed and witty book reveals how the ordinary act of walking can become extraordinary. 'An absorbing exploration of the story of bushwalking in Australia. It's a well researched history, not just of walking, but of our changing relationship to the natural environment, of coming to know its unique beauty and its power to both inspire and restore the body and spirit. A compelling read for anyone who loves the Australian bush.' — Patti Miller '...a splendid social history, one so entertaining and revealing that you wonder why it hasn't been done before.' — Amanda Lohrey 'Slip this book in your swag – and step into adventure.' — Tom Griffiths   ...Show more
$29.99
AUD
Category: Travel | Series: City Ser.
Part of a series in which leading Australian authors write about their hometowns, this unique and evocative exploration is part memoir and part guide to Australia's Brisbane. Intertwining personal stories with the city's historical past, this account paints a portrait of the contemporary transformation of the city. ...Show more
$39.99
AUD
Category: Travel
 From the ABC Back Roads team, Australia's inspiring rural communities in splendid, vivid colour During the five years it has been appearing on our screens, ABC TV's Back Roads has taken us across Australia, through scorched deserts, along sapphire coasts, up breathtaking mountains and over gentle, roll ing plains. It has shown us the rugged landscapes, the resilient communities and the extraordinary individuals who make a life in those areas outside the big cities. In this book, we capture in vivid colour some of our favourite people and places. Full of glorious photos that show us the spirit, purpose, difficulties and humour of outback life, this book is a tribute to the surprising characters, the rarely told stories and the sometimes beautiful, sometimes strange places that exist along the back roads of our extraordinary country. ...Show more
$34.99
AUD
Category: Travel
In the late 1990s, John Baker was known as a purveyor of quality rare and old wines. Always entrepreneurial and up for adventure, John was the perfect person for an occasional business partner, Andrew Simon, to approach with a mysterious wine list that was foreign to anything John, or his second-in-comm and, Kevin Hopko, had ever come across. The list was discovered to be a comprehensive catalogue of the wine collection of Nicholas II, the last Czar of Russia. The wine had become the property of the state after the Russian Revolution of 1918, during which Nicholas and his entire family were executed. Now owned by Stalin, the wine was discretely removed to a remote Georgian winery when Stalin was concerned the advancing Nazi army might overrun Russia, and inevitably loot artefacts and treasures. Half a century later, the wine was rumoured to be hidden underground and off any known map. John and Kevin embarked on an audacious, colourful and potentially dangerous journey to Georgia to discover if the wines actually existed; if the bottles were authentic and whether the entire collection could be bought and transported to a major London auction house for sale. Stalin's Wine Cellar is a wild, sometimes rough ride in the glamorous world of high end wine. The cast of characters include Stalin, Hitler, Czar Nicholas II and a motley bunch of Georgian businessmen/cowboys toting handguns, in the early days of Russian business development that led to the world of Putin and oligarchs. ...Show more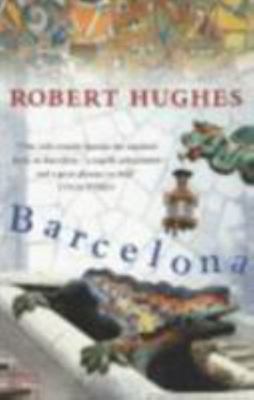 $29.99
AUD
Category: Travel | Series: Panther Ser.
Focusing on the architectural foundations of this extraordinary city, Robert Hughes' account of Barcelona's growth in relation to the region of Catalunya also features political, economic and military drama.
$29.99
AUD
Category: Travel | Series: Woodslane Walking Guides
Explore 35 of Brisbanes most picturesque and interesting walks, with walks for all ages and fitness levels. A bestseller in the first and second editions, this fully-updated version includes detailed walk information, full-colour photos and comprehensive maps. Brisbanes subtropical climate and relaxed o utdoor lifestyle make it the ideal city to explore on foot. Brisbanes Best Bush, Bay and City Walks helps you explore Brisbanes urban villages, bushland and wildlife reserves, streets rich in history and art, the shores of Moreton Bay and lush riverside parklands. Walks range from leisurely strolls along the riverside to more rugged tracks in the citys bushland areas. ...Show more
$29.99
AUD
Category: Travel
Byron Trails is the first and only comprehensive guidebook of coastal and hinterland walks accessible from Byron Bay. This simple one-stop guide spans Byron, Tweed, Ballina and Nightcap National Park. The book features an easy-to-use 'Choose your trail' table that allows you to select your walk based on length, difficulty, type of walk and location. Most importantly it lists the cafes closest to each walk for a well-deserved cuppa after! With information about the area as well as tips for staying safe in the bush, this is a complete resource for the novice and the avid hiker.A perfect companion for those who already know and love the area as well as those discovering it for the first time, Byron Trails offers unique insights into the natural treasures that exist in Byron Bay and beyond. ...Show more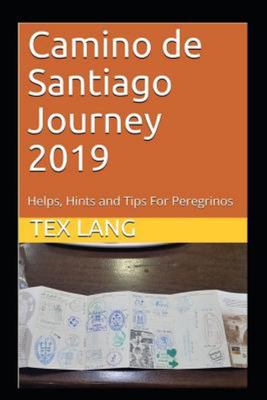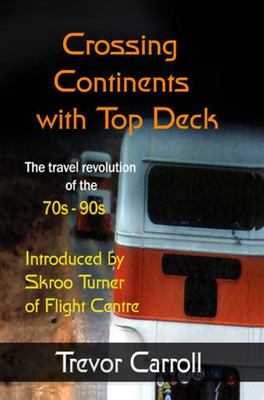 $29.95
AUD
Category: Travel
Crossing Continents with Top Deck, the travel revolution of the 70's-90's is a story through the eyes of a tour leader travelling overland between London and Sydney in the late 1970s. The heady days of the 1978 Afghan coup and the Iranian revolution were on the itinerary for adventure seeking colonials. The journey from Sydney to London crossing three continents and through 21 countries took 20 weeks. An adventure alternative for young Aussies and Kiwis getting to and from Europe, aboard Top Deck's alternative mode of travel in caravan style converted Bristol Lodekka double deck buses. The Top Deck Sydney to London tour described in this book, perhaps one of the lengthiest and most arduous of its time departed Sydney in March 1980. The first hop crossed Australia to Perth in two old Sydney era double decker buses with 30 passengers. A series of flights, trains, buses, ferries carried them to Indonesia, Singapore, Malaysia, Thailand and Burma to Kathmandu. Guesthouses and budget hotels provided roofs over their heads. In Kathmandu this group grew to 60, where they boarded three double-deckers, Casper, Tadpoles and Dinger bound for London. The 1955 model Bristol Lodekkas fed and housed 20 passengers each from Nepal through India, Pakistan, Iran, Turkey, Syria, Jordan, Israel, Greece, Yugoslavia, Italy, France and to London over ten weeks suffering major breakdowns, collisions, illness and the US hostage crisis in Iran. This book is a page-turner, written in a humorous witty style and tells of the author's exciting adventures in 1978, 1979 and 1980 in Asia. The stories will interest: baby boomers and those who travelled in the camping tour 'boom time' of the 1970s. Travellers in general who want an exciting entertaining read, in particular those who experienced the 'hippy trail' between London and Kathmandu. This book provides an insight into the turmoil of Iran and Afghanistan from 1978 to 1980, an eyewitness account. Skroo Turner the founder of Top Deck and today's Flight Centre provides an introduction to these stories, his foresight has continued his travel revolution from those lumbering old buses to today's conglomerate, The Flight Centre Group. ...Show more
$39.99
AUD
Category: Travel
An Australian food adventure, from the stark beauty of Tasmania due north through red earth to the Gulf of Carpentaria. This is award-winning chef James Viles' photographic journal of his road trip due north, from Tasmania to the Gulf of Carpentaria. His focus is real food, where it comes from, how it' s grown, tended and harvested, and how it sometimes flourishes in the most hostile and breathtakingly beautiful parts of Australia. James describes the people he meets along the road and the conversations he has with foragers, food producers, fishermen, tribal elders, local farmers, all of whom are knowledgeable and passionate about Australia and Australian ingredients. James also discovers that sleeping in a swag under the stars reminds him about what matters and reconnects him to his creative self. With exquisite imagery from Adam Gibson, this is an extraordinary portrait of a country.  ...Show more
$39.95
AUD
Category: Travel
History is never more alive than when youre walking through it. The smell of earth long-trodden by pilgrims; mountain vistas unchanged for millennia; the feel of weathered wall, built centuries before...To hike amid such echoes of the past is as close as youll come to travelling back in time. This book will lead you on a grand tour of world events, from prehistory to the 21st century. Meandering along 500 historically resonant trails, A History of the World in 500 Walks is learned but light-footed and never pedestrian, combining inspirational and knowledgable commentary with practical detail. Starting at the very beginning, with hikes amid some of the planets most startling geology, A History of the World in 500 Walks strolls towards and presents, via the pathways of the Roman emperors, Mayan civilisations, medieval pilgrims and Second World War soldiers. In its beautifully illustrated pages, you can follow in the footsteps of Christians, convicts, communists, and conquistadores, Aboriginal tribes, high-seas explorers, gold prospectors, silk traders, Buddhists, Berbers, a bard and a barmy Bavarian. The tales are as varied as the terrain they cover -- and will likely spur you to lace up your own boots. ...Show more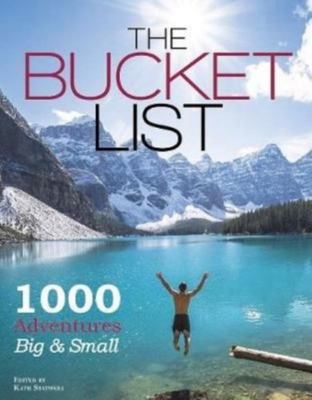 $39.99
AUD
Category: Travel | Series: t/u 2/3/18
We all have a list of things we dream of doing-one day-but work, family, school, money, and responsibilities can all get in the way. But what if you had no duties to carry out? No boundaries on what you could experience. No limits to what you could see with your own eyes and encounter firsthand. What wo uld you do?The Bucket List is a collection of 1,000 adventures to be had across every continent, from seeing the northern lights from an igloo in Finland to panning for gold in California, from cruising the Galapagos Islands to ninja training in Japan.Some experiences are unique outdoor pursuits in incredible locations around the world-such as climbing an active volcano in Italy or ice diving in Antarctica-but others are ambitions that can be replicated anywhere, including trying a local cuisine, milking a cow, brewing your own beer, or simply mastering a foreign language.The Bucket List is the perfect gift for the passionate traveler: an around-the-world, continent-by-continent listing of beaches, museums, monuments, islands, inns, restaurants, mountains, and more.Whether it's a gap year before university, a holiday, or a life-changing retirement, this is the handbook to inspire you to do something you've always wanted to, but never thought you could. ...Show more