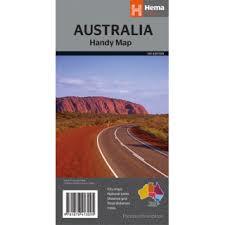 $9.95
AUD
Category: Travel
A complete, easy to read map of Australia showing all borders, capital cities, major towns, highways and connecting routes that's smaller and more compact than the Australian Large. The Australian Handy map shows all borders, capital cities, major towns, highways and connecting routes.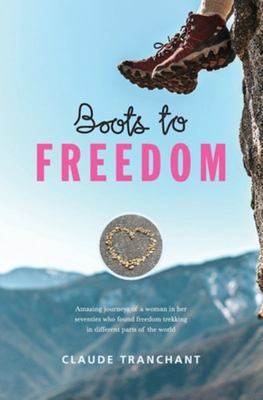 $34.99
AUD
Category: Travel
In the late 1990s, John Baker was known as a purveyor of quality rare and old wines. Always entrepreneurial and up for adventure, John was the perfect person for an occasional business partner, Andrew Simon, to approach with a mysterious wine list that was foreign to anything John, or his second-in-comm and, Kevin Hopko, had ever come across. The list was discovered to be a comprehensive catalogue of the wine collection of Nicholas II, the last Czar of Russia. The wine had become the property of the state after the Russian Revolution of 1918, during which Nicholas and his entire family were executed. Now owned by Stalin, the wine was discretely removed to a remote Georgian winery when Stalin was concerned the advancing Nazi army might overrun Russia, and inevitably loot artefacts and treasures. Half a century later, the wine was rumoured to be hidden underground and off any known map. John and Kevin embarked on an audacious, colourful and potentially dangerous journey to Georgia to discover if the wines actually existed; if the bottles were authentic and whether the entire collection could be bought and transported to a major London auction house for sale. Stalin's Wine Cellar is a wild, sometimes rough ride in the glamorous world of high end wine. The cast of characters include Stalin, Hitler, Czar Nicholas II and a motley bunch of Georgian businessmen/cowboys toting handguns, in the early days of Russian business development that led to the world of Putin and oligarchs. ...Show more
$29.99
AUD
Category: Travel | Series: Lonely Planet Ser.
This practical and inspiring guide, the latest in our popular Handbook series, motivates travellers to take a responsible approach to the impact of travelling. Whether you're looking to reduce your carbon emissions, enjoy more a responsible wildlife-watching experience, harness culinary tourism for good or enjoy an eco-friendly city break, this guide has got you covered.Packed with easily-digestible advice compiled by a sustainable travel expert, eco-conscious travellers will be introduced to a wide variety of destinations offering culture, wildlife, luxury, adventure, wellness and much more, as well as subjects such as the development of electric transport, how to reduce your plastic waste and the best ways to visit explore sacred indigenous culture respectfully. With top five and top ten lists discussing the best places to hike, volunteer, scuba dive and snorkel responsibly, as well as where to enjoy sustainable safaris, family trips and the best ways to give back when you travel, no stone is left unturned in this 168-page guide to ethical tourism. Destinations discussed include relatively off-the-map regions of the world, including Guyana, Palau and Siargao in the Philippines, as well as more well-known places, such as Costa Rica, Uruguay and Jordan. ...Show more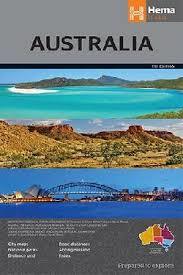 $12.95
AUD
Category: Travel
A folded map of Australia that is ideal as a reference and trip planning tool, with the country's major road networks featured along with Outback fuel, distances and major national parks marked on the map. On the reverse are CBD and through road maps of Adelaide, Brisbane, Canberra, Darwin, Hobart, Melb ourne, Perth and Sydney. ...Show more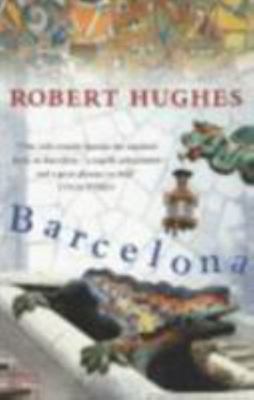 $29.99
AUD
Category: Travel | Series: Panther Ser.
Focusing on the architectural foundations of this extraordinary city, Robert Hughes' account of Barcelona's growth in relation to the region of Catalunya also features political, economic and military drama.
$29.99
AUD
Category: Travel | Series: City Ser.
Part of a series in which leading Australian authors write about their hometowns, this unique and evocative exploration is part memoir and part guide to Australia's Brisbane. Intertwining personal stories with the city's historical past, this account paints a portrait of the contemporary transformation of the city. ...Show more
$29.99
AUD
Category: Travel | Series: Woodslane Walking Guides
Explore 35 of Brisbanes most picturesque and interesting walks, with walks for all ages and fitness levels. A bestseller in the first and second editions, this fully-updated version includes detailed walk information, full-colour photos and comprehensive maps. Brisbanes subtropical climate and relaxed o utdoor lifestyle make it the ideal city to explore on foot. Brisbanes Best Bush, Bay and City Walks helps you explore Brisbanes urban villages, bushland and wildlife reserves, streets rich in history and art, the shores of Moreton Bay and lush riverside parklands. Walks range from leisurely strolls along the riverside to more rugged tracks in the citys bushland areas. ...Show more
$29.99
AUD
Category: Travel
Byron Trails is the first and only comprehensive guidebook of coastal and hinterland walks accessible from Byron Bay. This simple one-stop guide spans Byron, Tweed, Ballina and Nightcap National Park. The book features an easy-to-use 'Choose your trail' table that allows you to select your walk based on length, difficulty, type of walk and location. Most importantly it lists the cafes closest to each walk for a well-deserved cuppa after! With information about the area as well as tips for staying safe in the bush, this is a complete resource for the novice and the avid hiker.A perfect companion for those who already know and love the area as well as those discovering it for the first time, Byron Trails offers unique insights into the natural treasures that exist in Byron Bay and beyond. ...Show more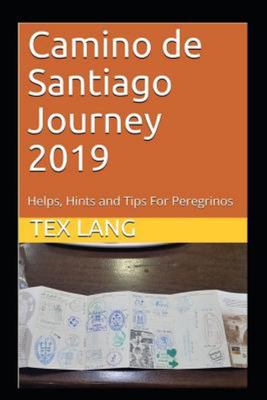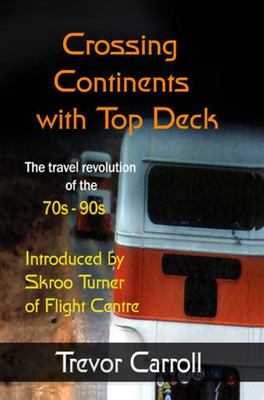 $29.95
AUD
Category: Travel
Crossing Continents with Top Deck, the travel revolution of the 70's-90's is a story through the eyes of a tour leader travelling overland between London and Sydney in the late 1970s. The heady days of the 1978 Afghan coup and the Iranian revolution were on the itinerary for adventure seeking colonials. The journey from Sydney to London crossing three continents and through 21 countries took 20 weeks. An adventure alternative for young Aussies and Kiwis getting to and from Europe, aboard Top Deck's alternative mode of travel in caravan style converted Bristol Lodekka double deck buses. The Top Deck Sydney to London tour described in this book, perhaps one of the lengthiest and most arduous of its time departed Sydney in March 1980. The first hop crossed Australia to Perth in two old Sydney era double decker buses with 30 passengers. A series of flights, trains, buses, ferries carried them to Indonesia, Singapore, Malaysia, Thailand and Burma to Kathmandu. Guesthouses and budget hotels provided roofs over their heads. In Kathmandu this group grew to 60, where they boarded three double-deckers, Casper, Tadpoles and Dinger bound for London. The 1955 model Bristol Lodekkas fed and housed 20 passengers each from Nepal through India, Pakistan, Iran, Turkey, Syria, Jordan, Israel, Greece, Yugoslavia, Italy, France and to London over ten weeks suffering major breakdowns, collisions, illness and the US hostage crisis in Iran. This book is a page-turner, written in a humorous witty style and tells of the author's exciting adventures in 1978, 1979 and 1980 in Asia. The stories will interest: baby boomers and those who travelled in the camping tour 'boom time' of the 1970s. Travellers in general who want an exciting entertaining read, in particular those who experienced the 'hippy trail' between London and Kathmandu. This book provides an insight into the turmoil of Iran and Afghanistan from 1978 to 1980, an eyewitness account. Skroo Turner the founder of Top Deck and today's Flight Centre provides an introduction to these stories, his foresight has continued his travel revolution from those lumbering old buses to today's conglomerate, The Flight Centre Group. ...Show more
$39.95
AUD
Category: Travel
History is never more alive than when youre walking through it. The smell of earth long-trodden by pilgrims; mountain vistas unchanged for millennia; the feel of weathered wall, built centuries before...To hike amid such echoes of the past is as close as youll come to travelling back in time. This book will lead you on a grand tour of world events, from prehistory to the 21st century. Meandering along 500 historically resonant trails, A History of the World in 500 Walks is learned but light-footed and never pedestrian, combining inspirational and knowledgable commentary with practical detail. Starting at the very beginning, with hikes amid some of the planets most startling geology, A History of the World in 500 Walks strolls towards and presents, via the pathways of the Roman emperors, Mayan civilisations, medieval pilgrims and Second World War soldiers. In its beautifully illustrated pages, you can follow in the footsteps of Christians, convicts, communists, and conquistadores, Aboriginal tribes, high-seas explorers, gold prospectors, silk traders, Buddhists, Berbers, a bard and a barmy Bavarian. The tales are as varied as the terrain they cover -- and will likely spur you to lace up your own boots. ...Show more