$29.99
AUD
Category: Travel
Anthony Bourdain saw more of the world than nearly anyone. His travels took him from the hidden pockets of his hometown of New York to a tribal longhouse in Borneo, from cosmopolitan Buenos Aires, Paris, and Shanghai to Tanzania's utter beauty and the stunning desert solitude of Oman's Empty Quarter - a nd many places beyond. In World Travel, a life of experience is collected into an entertaining, practical, fun and frank travel guide that gives readers an introduction to some of his favorite places - in his own words. Featuring essential advice on how to get there, what to eat, where to stay and, in some cases, what to avoid, World Travel provides essential context that will help readers further appreciate the reasons why Bourdain found a place enchanting and memorable. Supplementing Bourdain's words are a handful of essays by friends, colleagues, and family that tell even deeper stories about a place, including sardonic accounts of traveling with Bourdain by his brother, Chris; a guide to Chicago's best cheap eats by legendary music producer Steve Albini, and more. Additionally, each chapter includes sly, witty illustrations by cartoonist Tony Millionaire. For veteran travelers, armchair enthusiasts, and those in between, World Travel offers a chance to experience the world like Anthony Bourdain.   ...Show more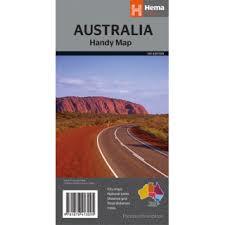 $9.95
AUD
Category: Travel
A complete, easy to read map of Australia showing all borders, capital cities, major towns, highways and connecting routes that's smaller and more compact than the Australian Large. The Australian Handy map shows all borders, capital cities, major towns, highways and connecting routes. 
$32.99
AUD
Category: Travel
Tim Winton says, 'Surfing is not just a subculture, it is culture, and here's proof', while Jock Serong says that the collection demonstrates our horizons are unlimited. From Gold Coast surf culture to the relationships of humans to the sea and from surf travel in Mexico to Taj Burrow's final campaign in Fiji, this collection features six authors writing about surfing, and the ocean, in six very different ways. Their stories are reverential, energetic and mystical, and between them cover thousands of kilometres of coastline, at home and abroad. ...Show more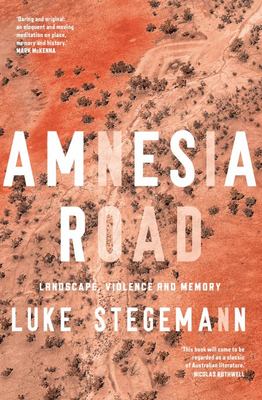 $34.99
AUD
Category: Travel
'At both ends of the world, I have found confusion and profound disagreement about how to read the story of the past, about who should write or speak it, and what parts of it should be written or spoken about at all.'Amnesia Road is a compelling literary examination of historic violence in rural areas o f Australia and Spain. It is also an unashamed celebration of the beautiful landscapes where this violence has been carried out. Travelling and writing across two locations – the seldom-visited mulga plains of south-west Queensland and the backroads of rural Andalusia – award-winning Australian Hispanist Luke Stegemann uncovers neglected history and its many neglected victims, and asks what place such forgotten people have in contemporary debates around history, nationality, guilt and identity. 'This book will come to be regarded as a classic of Australian literature.' — Nicolas Rothwell'Daring and original: an eloquent and moving meditation on place, memory and history.' — Mark McKenna'Amnesia Road swept me away in lyrical storytelling, though veiled inside is a brutally complex shared history exposing the deliberate annihilation of the relationship between landscapes and their kin. Stegemann has lifted the dark shadowy veil of this denial, invisibility and silence to shift the direction of historical redemptive memory so the action of healing can begin.' — Brook Andrew'Luke Stegemann explores with extraordinary tenderness and understanding the aftermaths of the frontier massacres in Australia and the atrocities of civil war Spain. He offers new insights about amnesia and the forgetting of the violent past and sets a roadmap to acknowledge and come to terms with the past. A brilliant achievement.' — Lyndall Ryan'In this absorbing meditation on spectacular beauty and unfathomable cruelty, Luke Stegemann seamlessly joins his passionate love of two soils, Queensland in Australia and Andalusia in Spain. Amnesia Road displays that combination of warm empathy and cool appraisal essential in the best kind of history.' — Frank Bongiorno'By turns beautiful and shocking, Stegemann's book reflects with a coolly objective, emotionally spare voice on the murderous pasts of Andalusia and south-west Queensland. Amnesia Road probes, with sharp intelligence, what history looks like when it can't be remembered and what it means to remember the otherwise forgotten dead.' — Francis O'Gorman, Saintsbury Professor of English Literature, University of Edinburgh ...Show more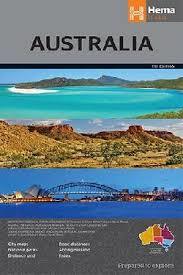 $12.95
AUD
Category: Travel
A folded map of Australia that is ideal as a reference and trip planning tool, with the country's major road networks featured along with Outback fuel, distances and major national parks marked on the map. On the reverse are CBD and through road maps of Adelaide, Brisbane, Canberra, Darwin, Hobart, Melb ourne, Perth and Sydney. ...Show more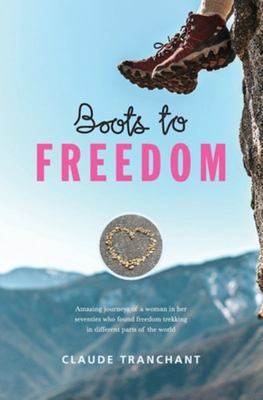 $29.99
AUD
Category: Travel | Series: Woodslane Walking Guides
Explore 35 of Brisbanes most picturesque and interesting walks, with walks for all ages and fitness levels. A bestseller in the first and second editions, this fully-updated version includes detailed walk information, full-colour photos and comprehensive maps. Brisbanes subtropical climate and relaxed o utdoor lifestyle make it the ideal city to explore on foot. Brisbanes Best Bush, Bay and City Walks helps you explore Brisbanes urban villages, bushland and wildlife reserves, streets rich in history and art, the shores of Moreton Bay and lush riverside parklands. Walks range from leisurely strolls along the riverside to more rugged tracks in the citys bushland areas. ...Show more
$29.99
AUD
Category: Travel
Byron Trails is the first and only comprehensive guidebook of coastal and hinterland walks accessible from Byron Bay. This simple one-stop guide spans Byron, Tweed, Ballina and Nightcap National Park. The book features an easy-to-use 'Choose your trail' table that allows you to select your walk based on length, difficulty, type of walk and location. Most importantly it lists the cafes closest to each walk for a well-deserved cuppa after! With information about the area as well as tips for staying safe in the bush, this is a complete resource for the novice and the avid hiker.A perfect companion for those who already know and love the area as well as those discovering it for the first time, Byron Trails offers unique insights into the natural treasures that exist in Byron Bay and beyond. ...Show more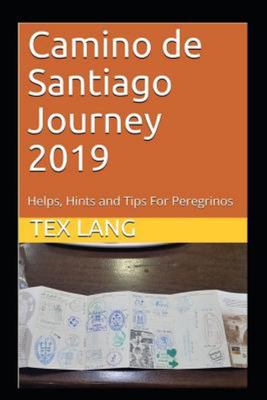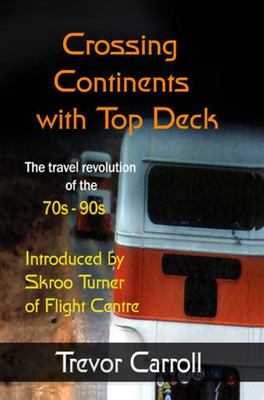 $29.95
AUD
Category: Travel
Crossing Continents with Top Deck, the travel revolution of the 70's-90's is a story through the eyes of a tour leader travelling overland between London and Sydney in the late 1970s. The heady days of the 1978 Afghan coup and the Iranian revolution were on the itinerary for adventure seeking colonials. The journey from Sydney to London crossing three continents and through 21 countries took 20 weeks. An adventure alternative for young Aussies and Kiwis getting to and from Europe, aboard Top Deck's alternative mode of travel in caravan style converted Bristol Lodekka double deck buses. The Top Deck Sydney to London tour described in this book, perhaps one of the lengthiest and most arduous of its time departed Sydney in March 1980. The first hop crossed Australia to Perth in two old Sydney era double decker buses with 30 passengers. A series of flights, trains, buses, ferries carried them to Indonesia, Singapore, Malaysia, Thailand and Burma to Kathmandu. Guesthouses and budget hotels provided roofs over their heads. In Kathmandu this group grew to 60, where they boarded three double-deckers, Casper, Tadpoles and Dinger bound for London. The 1955 model Bristol Lodekkas fed and housed 20 passengers each from Nepal through India, Pakistan, Iran, Turkey, Syria, Jordan, Israel, Greece, Yugoslavia, Italy, France and to London over ten weeks suffering major breakdowns, collisions, illness and the US hostage crisis in Iran. This book is a page-turner, written in a humorous witty style and tells of the author's exciting adventures in 1978, 1979 and 1980 in Asia. The stories will interest: baby boomers and those who travelled in the camping tour 'boom time' of the 1970s. Travellers in general who want an exciting entertaining read, in particular those who experienced the 'hippy trail' between London and Kathmandu. This book provides an insight into the turmoil of Iran and Afghanistan from 1978 to 1980, an eyewitness account. Skroo Turner the founder of Top Deck and today's Flight Centre provides an introduction to these stories, his foresight has continued his travel revolution from those lumbering old buses to today's conglomerate, The Flight Centre Group. ...Show more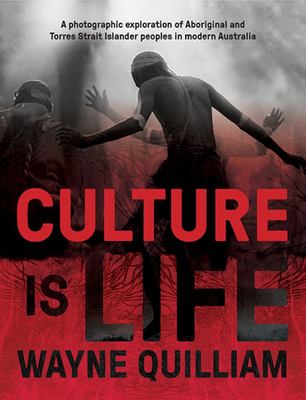 $39.99
AUD
Category: Travel
Culture is Life is a modern, photographic celebration of the diversity of Indigenous Australians. In the same way that Humans of New York offered interesting life stories to give context to images of everyday New Yorkers, pre-eminent photographer Wayne Quilliam has collected over 500 images and intervie ws with Indigenous people across the country. His work explores the nuances of Indigenous thinking and identity, and focuses on how the First peoples view their place within the contemporary culture of Australia. The people featured in this book include many high-profile Indigenous Australians, as well as community members of different ages from Tasmania to the Torres Strait, offering insights into the dreams of youth and the reflections of Elders. With a short quote sitting next to each image, this book is an accessible gateway to better understand and appreciate the lives of Aboriginal and Torres Strait Islander Australians, presented as a stunning and contemporary photo book.     ...Show more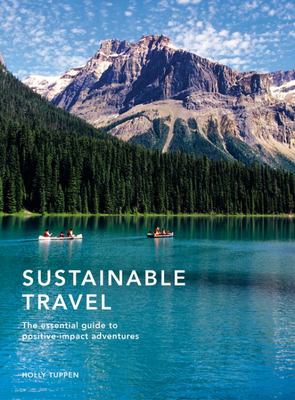 $29.99
AUD
Category: Travel | Series: Sustainable Living Ser.
Sustainable Travel offers practical and achievable advice for those who want to make a difference in the way we experience the world. Having travelled around the world without flying, sustainability expert Holly Tuppen knows a thing or two about low-carbon and positive-impact adventures. Here, she share s what she's learnt from over a decade of sustainable travels. Sustainable Travel will help your trip to be a force for good with information on how to: Arm yourself with the right questions to ask tour operators Understand how to reduce your carbon footprint Embrace slow travel Pack responsibly Benefit the people, cultures and wildlife you visit Also included is a guide to the world's best regenerative travel experiences, including eco-tours, community tourism initiatives, alternative adventures, responsible destinations and green places to stay. With so many of us looking to travel in a more eco-conscious way, but not sure how to go about it, this comprehensive guide reveals what you need to know. It's a must read for anyone looking to tackle the climate crisis and support nature and communities through travelling. ...Show more