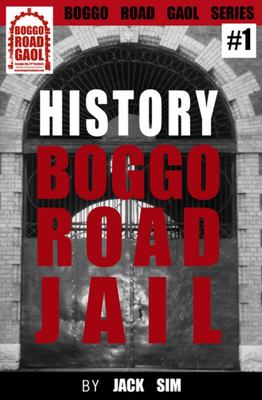 $34.95
AUD
Category: True Crime
A look into the history of the notorious Boggo Road.
$29.99
AUD
Category: True Crime
What would make a champion kickboxer and loving father turn to ice? A brutally honest and powerful memoir that is straight from the plot of Breaking Bad.
$29.99
AUD
Category: True Crime
Foyle's War meets The Bletchley Circle in this thriller where no one is who they claim to be... The stunning debut from the new name to watch in espionage thrillers. For fans of Charlotte Philby, The Night Manager and Rory Clements, this is perfect Sunday night (or any night) drama.LISBON, 1943. After escaping from Nazi-Occupied France, SOE agent Elisabeth de Mornay, codename Cecile, receives new orders: she must infiltrate high society in neutral Lisbon and find out who is leaking key information to the Germans about British troop movements. As Solange Verin, a French widow of independent means, she will be able to meet all the rich Europeans who have gathered in Lisbon to wait out the war. One of them is a traitor and she must find out who before more British servicemen die.Complications arise when 'Solange' comes to the attention of German Abwehr officer, Major Eduard Graf. As they get to know each other, she struggles to keep her lies close to the truth.But in a city that is filled with spies, how can she tell who is friend, or foe?   ...Show more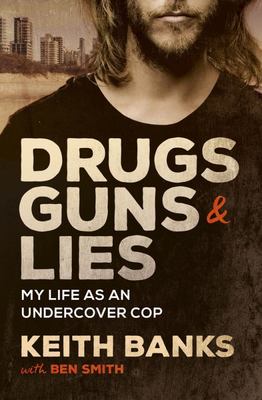 $29.99
AUD
Category: True Crime
'Banks has told his story in a raw and honest autobiography. It is the best true crime book published in Australia in a decade.' -John Silvester, Crime Reporter for The Age Undercover was like guerrilla warfare; to understand your enemy, you had to walk amongst them, to become them. The trick was to kee p an eye on that important line between who you were and who you were pretending to be. This is the true story of Keith Banks, one of Queensland's most decorated police officers, and his journey into the world of drugs as an undercover operative in the 1980s. In an era of corruption, often alone and with no backup, he and other undercover cops quickly learned to blend into the drug scene, smoking dope and drinking with targets, buying drugs and then having dealers arrested. Very quickly, the lines between his identity as a police officer and the life he pretended to be part of became blurred. This is a raw and confronting story of undercover cops who all became casualties of that era, some more than others, when not everyone with a badge could be trusted. ...Show more
$34.99
AUD
Category: True Crime
Serial killings, child abductions, organised crime hits and domestic murders. This is the memoir of a homicide detective. Here I am: tall and broad, shaved head, had my nose broken three times fighting. Black suit, white shirt, the big city homicide detective. I've led investigations into serial killing s, child abductions, organised crime hits and domestic murders. But beneath the suit, I've got an Om symbol in the shape of a Buddha tattooed on my right bicep. It balances the tattoo on my left ribs: Better to die on your feet than live on your knees. That's how I choose to live my life.As a cop, I got paid to catch killers and I learned what doing it can cost you. It cost me marriages and friendships. It cost me my reputation. They tell you not to let a case get personal, but I think it has to. Each one has taken a piece out of me and added a piece, until there's only pieces. I catch killers - it's what I do. It's who I am.Gary Jubelin was one of Australia's most celebrated homicide detective, leading investigations into the disappearance of William Tyrrell, the serial killing of three Aboriginal children in Bowraville and the brutal gangland murder of Terry Falconer. During his 34-year career, former Detective Chief Inspector Jubelin also ran the crime scene following the Lindt Cafe siege, investigated the death of Caroline Byrne and recovered the body of Matthew Leveson. In 2020, Jubelin was found guilty of illicitly recording conversations during the Tyrrell investigation. This is his story. ...Show more
$22.99
AUD
Category: True Crime
#1 NEW YORK TIMES BESTSELLER   A BEST BOOK OF THE YEAR: Washington Post - Maureen Corrigan, NPR - Paste - Seattle Times - Entertainment Weekly - Esquire - Slate - Buzzfeed - Jezebel - Philadelphia Inquirer - Publishers Weekly - Kirkus Reviews - Library Journal - Bustle - Mother Jones - Real Simple - Cri me Reads - Book Riot - Bookish - Amazon - Barnes and Noble -Hudson Booksellers New York Public Library - Chicago Public Library Winner of the Goodreads Choice Awards for Nonfiction - SCIBA Book Award Winner - Longlisted for the Carnegie Medal for Excellence The haunting true story of the elusive serial rapist turned murderer who terrorized California during the 70s and 80s, and of the gifted journalist who died tragically while investigating the case--which was solved in April 2018.   Introduction by Gillian Flynn - Afterword by Patton Oswalt "A brilliant genre-buster.... Propulsive, can't-stop-now reading." --Stephen King   For more than ten years, a mysterious and violent predator committed fifty sexual assaults in Northern California before moving south, where he perpetrated ten sadistic murders. Then he disappeared, eluding capture by multiple police forces and some of the best detectives in the area. Three decades later, Michelle McNamara, a true crime journalist who created the popular website TrueCrimeDiary.com, was determined to find the violent psychopath she called "the Golden State Killer." Michelle pored over police reports, interviewed victims, and embedded herself in the online communities that were as obsessed with the case as she was. I'll Be Gone in the Dark--the masterpiece McNamara was writing at the time of her sudden death--offers an atmospheric snapshot of a moment in American history and a chilling account of a criminal mastermind and the wreckage he left behind. It is also a portrait of a woman's obsession and her unflagging pursuit of the truth. Utterly original and compelling, it has been hailed as a modern true crime classic--one which fulfilled Michelle's dream: helping unmask the Golden State Killer. ...Show more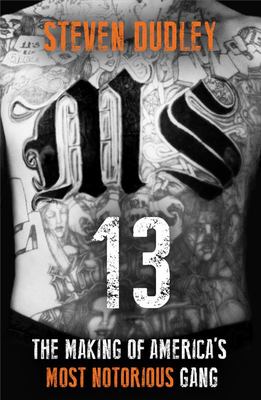 $22.99
AUD
Category: True Crime
The definitive account of America's most dangerous street gang: the MS-13 (Mara Salvatrucha), seen through the eyes of one family caught in its vicious web.
$32.99
AUD
Category: True Crime
The gripping and revealing inside story of Australia's most notorious armed robbers.
$32.99
AUD
Category: True Crime
We all put our faith in the criminal justice system. We trust the professionals: the police, the lawyers, the judges, the expert witnesses. But what happens when the process lets us down and the wrong person ends up in jail? Henry Keogh spent almost twenty years locked away for a murder that never even happened. Khalid Baker was imprisoned for the death of a man his best friend has openly admitted to causing. And the exposure of 'Lawyer X' Nicola Gobbo's double-dealing could lead to some of Australia's most notorious convictions being overturned. Forensic scientist Xanthé Mallett is used to dealing with the darker side of humanity. Now she's turning her skills and insight to miscarriages of justice and cases of Australians who have been wrongfully convicted. Exposing false confessions, polices biases, misplaced evidence and dodgy science, Reasonable Doubt is an expert's account of the murky underbelly of our justice system - and the way it affects us all. ...Show more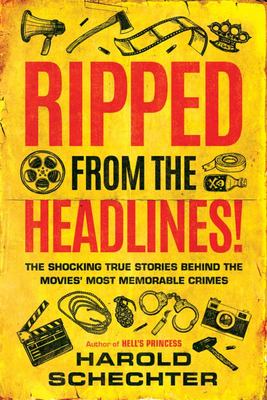 $27.99
AUD
Category: True Crime
The necktie murders in Alfred Hitchcock's Frenzy; Chicago's Jazz Age crime of passion; the fatal hookup in Looking for Mr. Goodbar; the high school horrors committed by the costumed slasher in Scream. These and other cinematic crimes have become part of pop-culture history. And each found inspiration in true events that provided the raw material for our greatest blockbusters, indie art films, black comedies, Hollywood classics, and grindhouse horrors.So what's the reality behind Psycho, Badlands, The Hills Have Eyes, A Place in the Sun, Arsenic and Old Lace, and Dirty Harry? How did such tabloid-ready killers as Bonnie and Clyde, body snatchers Burke and Hare, Texas sniper Charles Whitman, nurse-slayer Richard Speck, and Leopold and Loeb exert their power on the public imagination and become the stuff of movie lore?In this collection of revelatory essays, true-crime historian Harold Schechter takes a fascinating trip down the crossroads of fact and fiction to reveal the sensational real-life stories that are more shocking, taboo, and fantastic than even the most imaginative screenwriter can dream up. ...Show more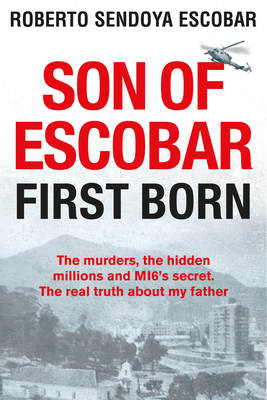 $29.99
AUD
Category: True Crime
Pablo Escobar was the most notorious drug lord the world has ever seen. He became one of the ten richest men on the planet and controlled 80 per cent of the global cocaine trade before he was shot dead in 1993. This is the long-awaited autobiography of his eldest son, Roberto Sendoya Escobar. His story opens with two helicopter gunships, filled with heavily armed Colombian Special forces personnel led by an MI6 agent, flying into a small village on the outskirts of Bogota in Colombia. The secret mission to recover a stolen cash hoard, culminates in a bloody shoot-out with a group of young Pablo Escobar's violent gangsters. Several of the men escape, including the young Escobar.As the dust settles in the house, only a little baby is left alive. His distressing cries can be heard as his young mother lies dead beside him. That baby is the author, Roberto Sendoya Escobar. In a bizarre twist of fate, the top MI6 agent who led the mission, takes pity on the child and, eventually, ends up adopting him.Over the years, during his rise to prominence as the most powerful drug lord the world has ever known, Pablo Escobar tries, repeatedly, to kidnap his son. Flanked by his trusty bodyguards, the child, unaware of his true identity, is allowed regular meetings with Escobar and it becomes apparent that the British government is working covertly with the gangster in an attempt to control the money laundering and drug trades.Life becomes so dangerous, however, that the author is packed off from the family mansion in Bogota to an English public school. Many years later in England, as Roberto's adopted father lies dying in hospital, he hands his son a coded piece of paper which, he says, reveals the secret hiding place of the 'Escobar Missing millions' the world has been searching for! ...Show more
$34.99
AUD
Category: True Crime
Boys with everything to live for ... A community betrayed ... The whistle-blower priest who paid the ultimate price Glen Walsh and Steven Alward were childhood friends in their tight-knit working-class community in Shortland, on the outskirts of Newcastle, New South Wales. Both proud altar boys at the local Catholic church, they went on to attend the city's Catholic boys' highs schools: Glen to Marist Brothers and Steven to St Pius X. Both did well: Steven became a journalist; Glen a priest. But when Glen discovered another priest was sexually abusing boys, he reported the offending to police, breaking Canon Law and his vows to the Catholic 'brotherhood' in the process. Just weeks before he was due to give evidence at a key trial against the highest cleric to ever be charged with covering up child abuse, Father Glen Walsh was dead. Two months later, his friend Steven also died, only weeks before he was to marry the love of his life. Ensuing investigations revealed that at least 60 men in the region had taken their own lives. Why? What had happened, and why were so many from the three Catholic high schools in the area? By six-time Walkley Award-winning investigative reporter Suzanne Smith, The Altar Boys is the powerful expose of widespread and organised clerical abuse of children in an Australian city, and how the cover-up in the Catholic Church in Australia extended from parish priests to every echelon of the organisation. Focusing on two childhood friends, their families and community, this gripping and explosive story is backed by secret documents, diary notes and witness accounts, and details a deliberate church strategy of using psychological warfare against witnesses in key trials involving paedophile priests. ...Show more