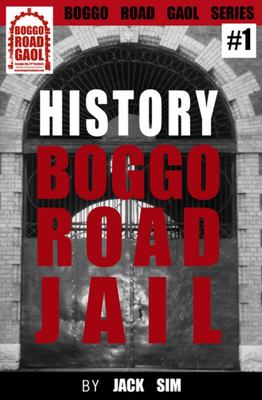 $34.95
AUD
Category: True Crime
A look into the history of the notorious Boggo Road.
$32.99
AUD
Category: True Crime
Shocking real-life stories of murderous women who used rat poison to rid themselves of husbands and other inconvenient family members. For readers of compelling history and true crime, from critically acclaimed author Tanya Bretherton. After World War II, Sydney experienced a crime wave that was chilli ngly calculated. Discontent mixed with despair, greed with callous disregard. Women who had lost their wartime freedoms headed back into the kitchen with sinister intent and the household poison thallium, normally used to kill rats, was repurposed to kill husbands and other inconvenient family members. Yvonne Fletcher disposed of two husbands. Caroline Grills cheerfully poisoned her stepmother, a family friend, her brother and his wife. Unlike arsenic or cyanide, thallium is colourless, odourless and tasteless; victims were misdiagnosed as insane malingerers or ill due to other reasons. And once one death was attributed to natural causes, it was all to easy for an aggrieved woman to kill again. This is the story of a series of murders that struck at the very heart of domestic life. It's the tale of women who looked for deadly solutions to what they saw as impossible situations. The Husband Poisoner documents the reasons behind the choices these women made - and their terrible outcomes. ...Show more
$29.99
AUD
Category: True Crime
From the author of El Narco, a searing investigation into the enormous black market for firearms, essential to cartels and gangs in the drug trade and contributing to the epidemic of mass shootings. The gun control debate is revived with every mass shooting. But far more people die from gun deaths on th e street corners of inner city America and across the border as Mexico's powerful cartels battle to control the drug trade. Guns and drugs aren't often connected in our heated discussions of gun control but they should be. In Ioan Grillo's groundbreaking new work of investigative journalism, he shows us this connection by following the market for guns in the Americas and how it has made the continent the most murderous on earth. Grillo travels to gun manufacturers, strolls the aisles of gun shows and gun shops, talks to FBI agents who have infiltrated biker gangs, hangs out on Baltimore street corners, and visits the ATF gun tracing center in Virginia. Along the way, he details the many ways that legal guns can cross over into the black market and into the hands of criminals, fueling violence here and south of the border. Simple legislative measures would help close these loopholes, but America's powerful gun lobby is uncompromising in its defense of the hallowed Second Amendment. Perhaps, however, if guns were seen not as symbols of freedom, but as key accessories in our epidemics of addiction, the conversation would shift. Blood Gun Money is that conversation shifter. ...Show more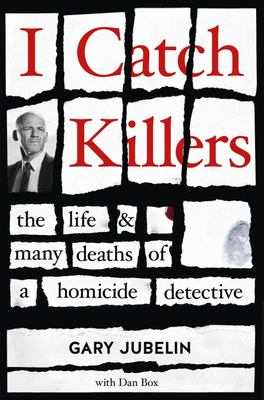 $34.99
AUD
Category: True Crime
Serial killings, child abductions, organised crime hits and domestic murders. This is the memoir of a homicide detective. Here I am: tall and broad, shaved head, had my nose broken three times fighting. Black suit, white shirt, the big city homicide detective. I've led investigations into serial killing s, child abductions, organised crime hits and domestic murders. But beneath the suit, I've got an Om symbol in the shape of a Buddha tattooed on my right bicep. It balances the tattoo on my left ribs: Better to die on your feet than live on your knees. That's how I choose to live my life.As a cop, I got paid to catch killers and I learned what doing it can cost you. It cost me marriages and friendships. It cost me my reputation. They tell you not to let a case get personal, but I think it has to. Each one has taken a piece out of me and added a piece, until there's only pieces. I catch killers - it's what I do. It's who I am.Gary Jubelin was one of Australia's most celebrated homicide detective, leading investigations into the disappearance of William Tyrrell, the serial killing of three Aboriginal children in Bowraville and the brutal gangland murder of Terry Falconer. During his 34-year career, former Detective Chief Inspector Jubelin also ran the crime scene following the Lindt Cafe siege, investigated the death of Caroline Byrne and recovered the body of Matthew Leveson. In 2020, Jubelin was found guilty of illicitly recording conversations during the Tyrrell investigation. This is his story. ...Show more
$24.95
AUD
Category: True Crime
Opening with a macabre mid-nineteenth century murder, The Mayne Inheritance unfolds like a gothic thriller. Was it the murder victim's money that founded patriarch Patrick Mayne's Queen Street business empire? And were the whispered accusations of murder and genetic madness true? For 150 years scandal a nd mystery have surrounded the Maynes, a wealthy family who donated the magnificent site on which the University of Queensland now stands. ...Show more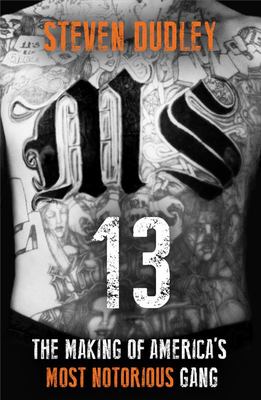 $22.99
AUD
Category: True Crime
The definitive account of America's most dangerous street gang: the MS-13 (Mara Salvatrucha), seen through the eyes of one family caught in its vicious web.
$32.99
AUD
Category: True Crime
The gripping and revealing inside story of Australia's most notorious armed robbers.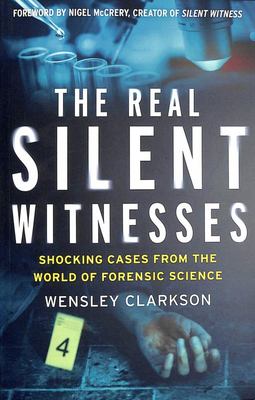 $24.99
AUD
Category: True Crime
Going beyond the popular TV show, this is the true story of forensic science from those who solve crimes without witnesses. How do you identify a serial killer? What are the tell-tale signs of guilt? Can we now solve the unsolvable? Since even before the first season of Silent Witnessin 1996, forensic s cience has played an increasingly important role in the investigation of violent crimes. With a boom in cold-blooded cases throughout the 1980s, police began to rely on DNA evidence to help them find perpetrators and since then forensic science has taken off as a powerful tool in solving murders. Bestselling true crime author Wensley Clarkson takes us beyond the headlines to examine the real-life stories where forensics have played a crucial role. He speaks to experts who have worked on the most gruesome, most chilling and most shocking crime scenes and explains how notorious criminal cases from across the world were solved. And he shows how the silent witness is often the one who screams the loudest. ...Show more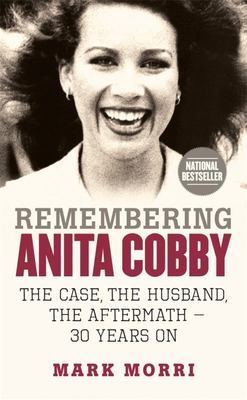 $22.99
AUD
Category: True Crime
On 4 February 1986, John Cobby's life imploded. He was driving up the coast looking for his missing wife, Anita, when over the radio he heard- 'The body of a naked woman has been found in a paddock in western Sydney.' As details emerged of the rape and murder of the gentle nurse and former beauty queen, outrage engulfed Australia. Five men were caught and, amid unprecedented scenes, jailed for life. For young reporter Mark Morri, the case was a baptism of fire. Told to 'find the husband', he despaired- Cobby had changed his name and disappeared. But the Daily Mirror found him, and Morri's interviews sent newspaper sales soaring. For nearly thirty years, Morri and Cobby kept in touch. In this book, John finally opens up, recounting how he and Anita fell in love, travelled the world, suffered the pain of her miscarriage, and how he still believes today that they are soulmates. He also explains why they were apart at the time of the murder. Weaving in chilling material from the autopsy police files, and interviews with the detectives who hunted down the killers, Mark Morri explores the ripple effects of the murder that still shocks a nation. ...Show more
$29.99
AUD
Category: True Crime
Serial Killerprofiles over 100 of the world's most deadly serial murderers. Each profile details the means, motive and opportunity of those who kill and kill again, and asks: what, if anything, drives these killers? Were they born to kill? What could possibly have gone through their minds? How were they caught? What was done to obtain justice for their victims, and how did they pay for their crimes? And, most importantly, what can be done to enable the prevention of these appalling crimes in future, and the capture of those who would commit them? ...Show more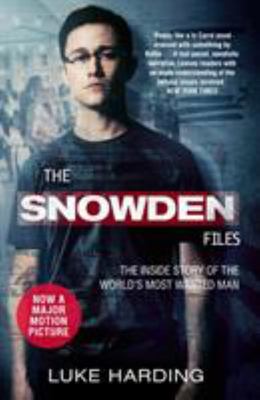 $22.99
AUD
Category: True Crime | Reading Level: very good
Edward Snowden, a young computer genius working for America's National Security Agency, blew the whistle on the way this frighteningly powerful organisation uses new technology to spy on the entire planet. The consequences have shaken the leaders of nations worldwide. This is the inside story of Snowden 's deeds and the journalists who faced down pressure from the US and UK governments to break a remarkable scoop. From the day he left his glamorous girlfriend in Hawaii, carrying a hard drive full of secrets, to the weeks of secret-spilling in Hong Kong and his battle for asylum, Snowden's story reads like a globe-trotting thriller. ...Show more