$34.99
AUD
Category: Writing
In A Swim in a Pond in the Rain, George Saunders guides the reader through seven classic Russian short stories he's been teaching for twenty years as a professor in the prestigious Syracuse University graduate MFA creative writing program. Paired with stories by Chekhov, Turgenev, Tolstoy, and Gogol, th ese essays are intended for anyone interested in how fiction works and why it's more relevant than ever in these turbulent times. Saunders approaches each of these stories technically yet accessibly, and through them explains how narrative functions; why we stay immersed in a story and why we resist it; and the bedrock virtues a writer must foster. For the process of writing, Saunders reminds us, is as much a craft as it is a quality of openness and a willingness to see the world through new eyes. Funny, frank, and rigorous, A Swim in a Pond in the Rain ultimately shows how great fiction can change a person's life and become a benchmark of one's moral and ethical beliefs. ...Show more
$32.99
AUD
Category: Writing
Helen Garner is one of Australia's most important, and some would say, most admired living writers. That admiration is inspired by a sense that she is honest, authentic and fearless in the pursuit of her craft. But Garner also courts controversy, not least because she refuses to be constrained by the ru les of literary form. She appears to write so much of herself into her non-fiction, and many of her own experiences inform her fiction. But who is the 'I' in Helen Garner's work? Dr Bernadette Brennan has had access to previously unavailable papers in Garner's archive, and she provides a lively and rigorous reading of the books, journals and correspondence of one of Australia's most beloved women of letters.A Writing Lifeis the first full-length study of Garner's work, a literary portrait that maps Garner's writing against the different stages of her life. ...Show more
$29.99
AUD
Category: Writing
This collection of short stories showcases some of the best work that Australian literature has to offer in this new decade. Featuring work from both emerging and established writers of colour, the stories in Collisions transcend genre and experiment with style. They are necessary reading for everybody with an interest in the future of fiction and our planet. Although many of these visions are dystopic, the quality of their writers is something the future has to look forward to. What does the future hold? Collisions prods at what it means for each author, and while many will come to expect speculative fiction at surface level, the breadth of imagination transcends these boundaries. From an account of a tense dinner party amidst impending signs of climate catastrophe; to a playful fable about a father turning his family backyard into a graveyard; and an irreverent yet thoughtful tale of a gang of activists planning an attack on ASIO drones in a Kyle Sandilands government, these stories are experimental, genre-bending and lucid. Collisions presents a diverse collection of work that have often been ignored or elided in a time where marginalised voices are still unheard. It exists tore-centre the voices of writers of colour and to encourage dynamic narratives, to bring about a more robust literary landscape in Australia' s future. Contributors include- Claire G. Coleman, Elizabeth Flux, Bobuq Sayed, Bryant Apolonio, Mykaela Saunders, and more. ...Show more
$29.99
AUD
Category: Writing
An in-depth look at the science behind the creative methods Shakespeare used to kill off his characters. In Death By Shakespeare, Kathryn Harkup, best-selling author of A is for Arsenic and expert on the more gruesome side of science, turns her expertise to William Shakespeare and the creative methods he used to kill off his characters. Is death by snakebite really as serene as Cleopatra made it seem? How did Juliet appear dead for 72 hours only to be revived in perfect health? Can you really kill someone by pouring poison in their ear? How long would it take before Lady Macbeth died from lack of sleep? Harkup investigates what actual events may have inspired Shakespeare, what the accepted scientific knowledge of the time was, and how Elizabethan audiences would have responded to these death scenes. Death by Shakespeare reveals this and more in a rollercoaster of Elizabethan carnage, poison, swordplay and bloodshed, with an occasional death by bear-mauling for good measure.In the Bard's day death was a part of everyday life. Plague, pestilence and public executions were a common occurrence, and the chances of seeing a dead or dying body on the way home from the theater was a fairly likely scenario. Death is one of the major themes that reoccurs constantly throughout Shakespeare's canon, and he certainly didn't shy away from portraying the bloody reality of death on the stage. He didn't have to invent gruesome or novel ways to kill off his characters when everyday experience provided plenty of inspiration. Shakespeare's era was also a time of huge scientific advance. The human body, its construction and how it was affected by disease came under scrutiny, overturning more than a thousand years of received Greek wisdom, and Shakespeare himself hinted at these new scientific discoveries and medical advances in his writing, such as circulation of the blood and treatments for syphilis. Shakespeare found dozens of different ways to kill off his characters, and audiences today still enjoy the same reactions--shock, sadness, fear--that they did over 400 years ago when these plays were first performed. But how realistic are these deaths, and did Shakespeare have the science to back them up? ...Show more
$16.99
AUD
Category: Writing
A hilarious, furious and profoundly useful short guide to the most maddening punctuation in English   Apostrophes are an f'ing pain. The rules about how to use them are complicated, and have evolved haphazardly.   Originally written as advice by a copywriter for designers -- wont to insert and remov e apostrophes at will, for visual effect -- this is a lighthearted pocket-sized guide to getting the f'ing things right.   Simon Griffin lets off steam so that we don't have to, showing precisely why "Rihanna and Jennifer's photos were all over the Internet" is quite different to "Rihanna's and Jennifer's photos" or what words apostrophes are replacing in sentences such as "He'd like you to buy him some cocaine," or "They've got it all on camera."   Elegantly produced, this is the perfect gift for any pedant, as well as an indispensable guide in all our moments of grammar-related frustration.   WARNING: CONTAINS EXPLICIT LANGUAGE ...Show more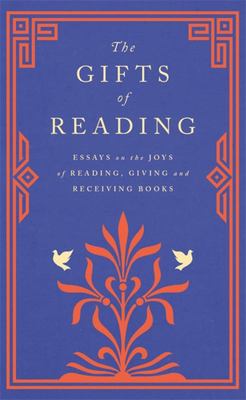 Gifts of Reading
by Jennie Orchard (Curated by); Robert Macfarlane; Jackie Morris; William Boyd; Candice Carty-Williams; Chigozie Obioma; Philip Pullman; Imtiaz Dharker; Roddy Doyle; Pico Iyer; Andy Miller
$32.99
AUD
Category: Literary Essays
'This story, like so many stories, begins with a gift. The gift, like so many gifts, was a book...' So begins the essay by Robert Macfarlane that inspired this collection.In this cornucopia of an anthology, you will find essays by some of the world's most beloved novelists, nonfiction writers, essayists and poets.'You will see books taking flight in flocks, migrating around the world, landing in people's hearts and changing them for a day or a year or a lifetime.'You will see books sparking wonder or anger; throwing open windows into other languages, other cultures, other minds; causing people to fall in love or to fight for what is right.'And more than anything, over and over again, you will see books and words being given, received and read - and in turn prompting further generosity.'Published to coincide with the 20th anniversary of global literacy non-profit, Room to Read, The Gifts of Reading forms inspiring, unforgettable, irresistible proof of the power and necessity of books and reading.Inspired by Robert MacfarlaneCurated by Jennie OrchardWith contributions by: William Boyd, Candice Carty-Williams, Imtiaz Dharker, Roddy Doyle, Pico Iyer, Andy Miller, Jackie Morris, Jan Morris, Sisonke Msimang, Dina Nayeri, Chigozie Obioma, Michael Ondaatje, David PillingMax Porter, Philip Pullman, Alice Pung, Jancis Robinson, S.F.Said, Madeleine Thien, Salley Vickers, John Wood and Markus Zusak ...Show more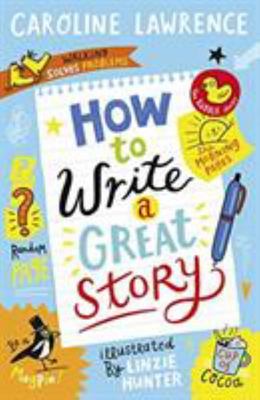 $14.99
AUD
Category: Writing
Million-copy-selling author Caroline Lawrence shares her best tips in this fun and accessible guide to creative writing and storytelling.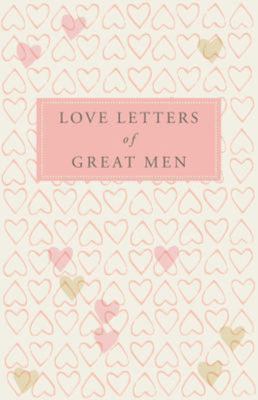 $22.99
AUD
Category: Writing
Collects some of the most romantic letters in history. This book presents various shades of love, from the exquisite eloquence of Oscar Wilde and the simple devotion of Robert Browning, to the wonderfully modern misery of the Roman Pliny the Younger, losing himself in work to forget how much he misses h is beloved wife, Calpurnia. ...Show more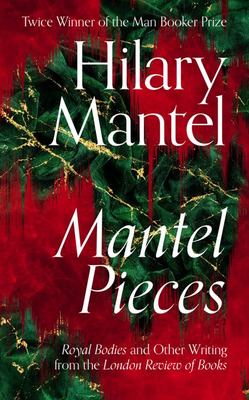 $39.99
AUD
Category: Literary Essays
In 1987, when Hilary Mantel was first published in the London Review of Books, she wrote to the editor, Karl Miller, 'I have no critical training whatsoever, so I am forced to be more brisk and breezy than scholarly.' This collection of twenty reviews, essays and pieces of memoir from the next three dec ades, tells the story of what happened next. Her subjects range far and wide: Robespierre and Danton, the Hite report, Saudi Arabia where she lived for four years in the 1980s, the Bulger case, John Osborne, the Virgin Mary as well as the pop icon Madonna, a brilliant examination of Helen Duncan, Britain's last witch. There are essays about Jane Boleyn, Charles Brandon, Christopher Marlowe and Margaret Pole, which display the astonishing insight into the Tudor mind we are familiar with from the bestselling Wolf Hall Trilogy. Her famous lecture, 'Royal Bodies', which caused a media frenzy, explores the place of royal women in society and our imagination. Here too are some of her LRB diaries, including her first meeting with her stepfather and a confrontation with a circus strongman. Constantly illuminating, always penetrating and often very funny, interleaved with letters and other ephemera gathered from the archive, Mantel Pieces is an irresistible selection from one of our greatest living writers. ...Show more
$12.99
AUD
Category: Writing | Series: BRYSON BI | Reading Level: good
With dazzling wit and astonishing insight, Bill Bryson--the acclaimed author of The Lost Continent--brilliantly explores the remarkable history, eccentricities, resilience and sheer fun of the English language. From the first descent of the larynx into the throat (why you can talk but your dog can't), t o the fine lost art of swearing, Bryson tells the fascinating, often uproarious story of an inadequate, second-rate tongue of peasants that developed into one of the world's largest growth industries. ...Show more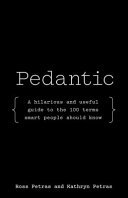 $19.99
AUD
Category: Writing
A compendium of 100 words and phrases smart people use-even if they only kinda sorta (secretly don't) know what they mean-with pithy definitions and fascinating etymologies to solidify their meanings.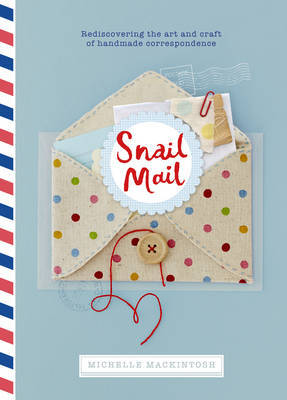 $29.95
AUD
Category: Writing
Inspired by Japanese stationery and letter-writing culture, Michelle Mackintosh introduces the reader to the charm of the handwritten letter, personalised packages and handcrafted stationery. Beautifully illustrated and complete with cut-out postcard designs, papercraft and rubber stamp templates, Snail Mail is full of equally useful and whimsical advice, like how to say thank you in a letter, romance someone, and other old-school etiquette; how to take time and reflect on your life through writing; how to improve and celebrate your own handwriting; how to make your own paper; how to choose papers, make stickers and stamps (and the best places to shop for materials); how to prepare a care package for friends and loved ones; how to make beautiful DIY invitations; and how to make pen friends. The ideal gift for a friend or cute self-purchase, Snail Mail will appeal to anyone who is tired of social media and the age of the text message. ...Show more