$16.99
AUD
Category: Board Books
Meet Bingo! Bingo Heeler loves getting lost in her own world, talking to tiny bugs and, of course, relaxing in her relaxing chair! Get to know all about Bluey's little sister in this fun shaped board book. Bluey has been a phenomenal success since airing on ABC KIDS in October 2018, amassing legions of dedicated fans and taking the coveted position of being the most watched program ever on ABC iView, with over 170 million plays. It has also topped the Australian iTunes Kids Chart with the series peaking at #1 and consistently remaining in the Top 5. ...Show more
$16.99
AUD
Category: Board Books
Meet Bluey! Bluey Heeler loves to play, explore and use her imagination to turn everyday life into an amazing adventure. Learn all about Bluey in this fun shaped board book. Bluey has been a phenomenal success since airing on ABC KIDS in October 2018, amassing legions of dedicated fans and taking the c oveted position of being the most watched program ever on ABC iView, with over 170 million plays. It has also topped the Australian iTunes Kids Chart with the series peaking at #1 and consistently remaining in the Top 5. ...Show more
$9.99
AUD
Category: Board Books
Did you know that a daddy gorilla is called a silverback and a baby gorilla is called an infant? Or that a daddy turkey is called a gobbler and a baby turkey is called a poult? THE DADDY ANIMAL BOOK is an adorable and informative picture book about baby animals and their dads that is perfect for Father' s Day, from the author of the CBCA Notable THE BABY ANIMAL BOOK and the bestselling 101 COLLECTIVE NOUNS. 'For those interested in words, and especially those with children who have an enquiring mind and a thirst for knowledge, any book by Tasmanian author and artist Jennifer Cossins is ideal.' Kids' Book Review 'Newborns to 6-year-olds will love these books as well as children who are beginning to read or research alone.' Educate. Empower. 'a most entertaining way for children to practice counting, while learning about fascinating critters that inhabit our world. Highly recommended!' Queensland Reviewers Collective on The Ultimate Animal Counting Book 'Cossins' illustration style is at once so naturalistic yet so fun that you'll want to reach into the page to pat the beagle and give the Chihuahua a treat.' Readings Kids on The Ultimate Animal Counting Book ...Show more
$14.99
AUD
Category: Board Books
It's Bingo's turn to take Bob Bilby home. Will he have fun with Bluey and Bingo?  
$14.99
AUD
Category: Board Books | Series: Bluey
Join Bluey on a dreamy night-time adventure. What will you see in the dark? Not wanting to go to bed, Bluey wishes she was a nocturnal fruit bat that stays up all night. Soon she finds herself flying through the night sky. Bluey has been a phenomenal success since airing on ABC KIDS in October 2018, a massing legions of dedicated fans and taking the coveted position of being the most watched program ever on ABC iView, with over 100 million plays. It has also topped the Australian iTunes Kids Chart with the series peaking at #1 and consistently remaining in the Top 5. ...Show more
$14.99
AUD
Category: Board Books | Series: Goodnight, Goodnight, Construction Site | Reading Level: Children's - Grade 1-2, Age 6-7
The #1 New York Times bestseller now available in board book! An unabridged board book version of the bestselling, best-beloved hardcover, perfect for small hands! Even the roughest, toughest readers will want to turn off their engines, rest their wheels, and drift to sleep with this sweet and soothing story. Vibrant illustrations and gentle rhyming text make this a surefire bedtime favorite for truck-crazy kids everywhere. ...Show more
$18.99
AUD
Category: Board Books
An internationally bestselling series of board books with amazing real-life sounds! It's time to listen to beautiful music from French composer Camille Saint-Saens's beloved classical piece The Carnival of the Animals. Push the buttons to hear the songs! Aimed at babies and toddlers, this ground-breaki ng series of interactive board books has a button on every spread, which plays one of six different exceptional quality sound effects. Children of every age will be captivated as they bring the artwork to life with six amazing real-life sounds.   ...Show more
Pet
by Matthew Van Fleet
$35.00
AUD
Category: Board Books
From the #1 New York Times bestselling creator of Heads and Dog comes a funny and interactive book featuring everyone's favorite pets! Children will delight in this interactive introduction to an incredible assortment of pets, from guinea pigs and rabbits to pot-bellied pigs, reptiles, fish, and more! S turdy pull tables, flaps, textures, and a fabulous pop-up finale will engage young readers as they discover the world of possible pets to get! Pets is an interactive and read aloud favorite for all toddlers who love animals. ...Show more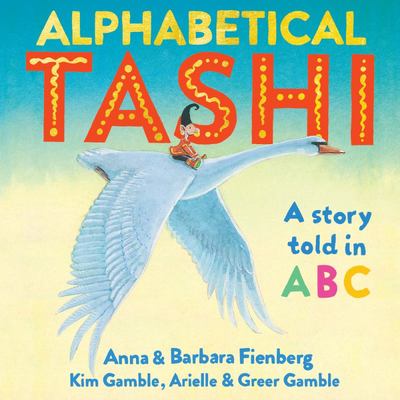 Alphabetical Tashi - A Story Told in ABC
by Anna Fienberg; Barbara Fienberg; Kim Gamble (Illustrator); Arielle Gamble (Illustrator); Greer Gamble (Illustrator)
$19.99
AUD
Category: Board Books | Series: Tashi Ser.
In a land far away, you'll find . . . A boy called Tashi, brave and bold, Baba Yaga the witch, cunning and cold, Chintu the giant, bigger than most, and Dragon of fire, who'll turn you to toast!  Learn the alphabet and journey through Tashi's world filled with mythical creatures, wild adventures, and ma gic in a story especially created by Anna Fienberg with original artwork by the late illustrator Kim Gamble, beautiful restored and rendered by his artist daughters, Arielle and Greer Gamble. ...Show more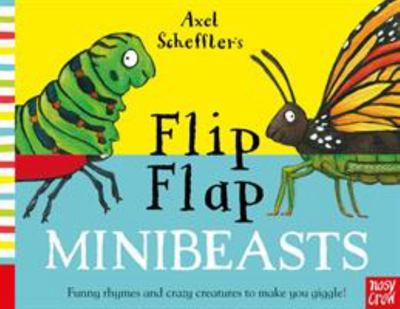 $15.99
AUD
Category: Board Books
Even more crazy creatures in this bonkers book of mixed-up minibeasts! What do you get if you cross a ladybird with a grasshopper? It's a ladybopper, of course! And how about a millipede with a stag beetle? Why, that's a millipeetle! With over 121 possible creations, silly names and strange noises to ma ke you giggle, this new Flip Flap book is perfect for preschoolers and ideal for creepy-crawly fans. With a hilarious rhyming text and brilliant illustrations from Axel Scheffler, simply flip the pages to create some seriously silly mixed-up minibeasts. ...Show more
$14.99
AUD
Category: Board Books | Series: Bluey
What will Bluey find when she explores the creek? Bluey has been a phenomenal success since airing on ABC KIDS in October 2018, amassing legions of dedicated fans and taking the coveted position of being the most watched program ever on ABC iView, with over 100 million plays. It has also topped the Aust ralian iTunes Kids Chart with the series peaking at #1 and consistently remaining in the Top 5. ...Show more
$14.99
AUD
Category: Board Books | Series: Baby University
A colorfully simple explanation of the science behind climate change, from the #1 science author for kids Climate Change for Babiesis an engaging, basic introduction for youngsters (and grownups!) to the complex questions of what climate change is and what we can do about it. Full of scientific informa tion and written by experts, this timely installment of the Baby University board book series is perfect for enlightening the next generation of geniuses. After all, it's never too early to become a scientist! ...Show more