$16.99
AUD
Category: Picture Books
Everyone loves Bandit, especially Bluey and Bingo! Find out what makes this true blue dad so special in this hilarious and heartwarming book. Bluey has been a phenomenal success since airing on ABC KIDS in October 2018, amassing legions of dedicated fans and taking the coveted position of being the most watched program ever on ABC iView, with over 200 million plays.  ...Show more
$24.99
AUD
Category: Box Set | Series: May Gibbs
Four beautifully illustrated paperback storybooks from the May Gibbs collection packed in a cloth keepsake tote bag. Includes Good Morning, Gumnuts; Goodnight, Gumnuts; Gumnut Babies ABC and Gumnut Babies 123.
Aunty's Wedding
by Miranda Tapsell; Joshua Tyler
$24.99
AUD
Category: Picture Books - Indigenous
A Tiwi-Island girl prepares for Aunty's wedding with help from her maningawu in this vibrant picture book by the popular actor and writers of Top End Wedding and the highly acclaimed illustrator of Alfred's War.   Everyone on the island is getting ready for Aunty's wedding.Maningawu puts on her best ha t and I can wear a wurrijinga in my hair. Lucky!We all dress up, but I still don't understand. Why do people have a wedding?A warm family story that celebrates love and culture from actor, activist, writer and Australian sweetheart, Miranda Tapsell, and Joshua Tyler, co-writer of Top End Wedding, lushly illustrated by Samantha Fry. ...Show more
$9.99
AUD
Category: Picture Books
   An adorable and informative picture book about mummy animals and their babies from the author of The Baby Animal Book and 101 Collective Nouns. Did you know that a mother peacock is called a peahen and a baby peacock is called a peachick?The Mummy Animal Book is an adorable and informative picture book about mummy animals and their babies that is perfect for Mother's Day, from the author of the CBCA Notable The Baby Animal Book. ...Show more
$27.99
AUD
Category: Picture Books
From master storyteller Bob Graham comes an adorable and affecting tale about imaginary friends and the bittersweet nature of growing up.   When Ellie is very small, she finds a lovable newborn dragon on a carton of eggs in the grocery store. Ellie calls him Scratch, takes him home, and moves him into h er dollhouse. Her mother can't see Scratch, and her teacher doesn't notice when Ellie brings Scratch to preschool, yet her friends are amazed. Ellie is lucky to have an affectionate, house-trained dragon like Scratch But dragons get quite large as they grow. And Ellie is growing, too, moving from dollhouses to dance parties, not noticing that Scratch's brilliant green scales are beginning to fade a little. . . . Beloved picture-book creator Bob Graham illustrates the joys of imagination and friendship in this touching story. With his signature gentle wit and warm, whimsically detailed illustrations, he captures the bond between girl and dragon, as well as the changes that come with time's passage. A wistful, quietly thought-provoking tribute to the friends who appear when we need them most, even if it's just for a little while.   ...Show more
$24.99
AUD
Category: Picture Books - Indigenous
Author Thomas Mayor's journey around Australia with the Uluru Statement has been a moving experience. In particular, when he visited schools he was inspired by the children he spoke with. Unlike past generations, Australian children today are learning Indigenous languages, seasons and the truth of this country's history. Some children he met even knew more about the Australian Constitution than most adults do! The expression 'through a child's eyes' is put into practice in the pages of this picture book for 5- to 10-year-olds. Thomas hopes that by talking to the guardians of future Australian generations, perhaps we can all accept what First Nations have proposed in the words of the Uluru Statement:'When we have power over our destiny our children will flourish. They will walk in two worlds and their culture will be a gift to their country.' The final pages offer children ideas on how they can accept the gift offered by the Uluru Statement, such as finding out who the Traditional Owners are of their home city or town, and trying some different local bushfoods With illustrations created by award-winning artist Blak Douglas, this is a timely children's book that complements Thomas's bestselling adult book Finding the Heart of the Nation.   ...Show more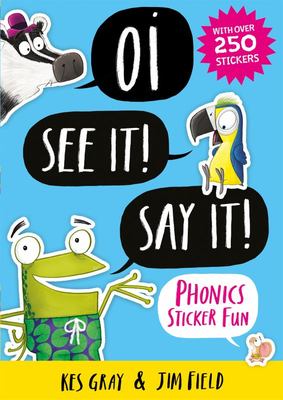 $12.99
AUD
Category: Picture Books | Series: Oi Frog and Friends Ser.
A fun-packed rhyming sticker activity book, featuring all your favourite characters from the bestselling Oi Frog and Friends series. Oi! Get ready for rhyming phonics fun! Join Frog, Dog and Cat and have fun with phonics in this hilarious new sticker activity book from the creators of Oi Frog! Jam-pack ed with animals and silliness, this colourful activity book is perfect for helping young children practise their rhyming skills. Stick gophers on sofas, lambs on jam, and puffins on muffins, come up with your own brilliantly silly rhymes ... and lots more!   The laughter never ends with Oi Frog and Friends! Oi Frog and Friends is a top ten bestselling series. Loved by children and parents, the books have won numerous awards, including the Laugh Out Loud Picture Book Award, and been shortlisted for many more! ...Show more
Paperboy
by Danny Parker; Bethany Macdonald (Illustrator)
$17.99
AUD
Category: Picture Books
Paperboy is a journey through the salient moments of a young boy's life the fears, the trials, the tragedies and the small triumphs with each moment contemplated in terms of paper. Tissue paper that tears too readily, fly paper to which nasty things adhere, folded paper with which to create hope. Paperb oy is written by Danny Parker, whose poetic prose for young readers has won him prestigious awards. Bethany Macdonald's robust expressionist collages both embody and illustrate the themes of this poignant story. AGES: 6 plus AUTHOR: Danny Parker is a picture-book author for whom the combination of family and the deeply personal process of writing are intertwined. Each of his stories is either based on, or eventually refers back to family life. A number of Danny's picture books have won or been short-listed for national awards, and he has collaborated with some of the world's leading illustrators. Bethany MacDonald is an artist and bookseller. She works primarily in paper collage, using traditional cut and paste techniques, painting and preparing different kinds of paper or cardboard before tearing, cutting and assembling it to create her vibrant textured illustrations. Paperboy is the first picture-book Bethany has illustrated. ...Show more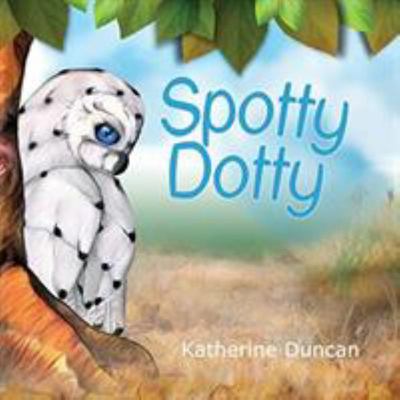 Spotty Dotty
by Katherine Duncan (Illustrator)
$14.99
AUD
Category: Picture Books
Spotty Dotty is a blind owl that can do everything that all the other owls can, except for one thing... Spotty Dotty cannot see.Because of this, her everyday life is hard and leaves her excluded and alienated.Sad and lonely because she cannot play with the other owls, Spotty Dotty wanders away to hide. But someone 'sniffs' her and shows Spotty Dotty that being blind doesn't exclude her, it just requires a different approach.Together with her new friend, Spotty Dotty finds another way to play and heads on out to have fun. ...Show more
$14.99
AUD
Category: Picture Books
With 400,000 copies sold, this accessible, bestselling picture book phenomenon about the unbreakable connections between loved ones has healed a generation of readers--children and adults alike--and has been updated with new illustrations and an afterword from the author. Now available in paperback for the first time.Parents, educators, therapists, and social workers alike have declared The Invisible String the perfect tool for coping with all kinds of separation anxiety, loss, and grief. In this relatable and reassuring contemporary classic, a mother tells her two children that they're all connected by an invisible string. "That's impossible " the children insist, but still they want to know more: "What kind of string?" The answer is the simple truth that binds us all: An Invisible String made of love. Even though you can't see it with your eyes, you can feel it deep in your heart, and know that you are always connected to the ones you love. Does everybody have an Invisible String? How far does it reach? Does it ever go away? This heartwarming picture book for all ages explores questions about the intangible yet unbreakable connections between us, and opens up deeper conversations about love. Recommended and adopted by parenting blogs, bereavement support groups, hospice centers, foster care and social service agencies, military library services, church groups, and educators, The Invisible String offers a very simple approach to overcoming loneliness, separation, or loss with an imaginative twist that children easily understand and embrace, and delivers a particularly compelling message in today's uncertain times. This special paperback edition includes includes vibrant new illustrations and an introduction from the author. "This book is a beautiful way to begin to try, as parents, to instill in children the impenetrable power of the heart, the energy of love, and the flow that can be felt from the grace in every moment." --Tony Robbins ...Show more
$16.99
AUD
Category: Picture Books
A family of birds stumble across an egg in the bush and take it home with them. The family are thrilled when a little crocodile hatches from the egg, but the other animals are a little confused. 'Why do you keep him?' they ask. 'Is it because he's helpful?' 'He is helpful,' replies the family, 'but th at's not why we keep him.' As Croccy gets bigger, the bush animals become more confused. 'Is it because he's beautiful? Is it because he's fun? Is it because he makes a great coat rack? Is that it? Is that why you keep him?' Croccy is beautiful, and he is fun, and he does make a great coat rack. But that's not why the family keep him. They keep Croccy because he belongs with them. And that's that. A Crocodile in the Family is a beautiful picture book with a whole lot of heart about family in all its shapes and sizes. It's the perfect bedtime read for kids aged 3+. ...Show more
ANZAC Biscuits
by Phil Cummings; Owen Swan (Illustrator)
$15.99
AUD
Category: Picture Books
Rachel is in the kitchen, warm and safe. Her father is in the trenches, cold and afraid. When Rachel makes biscuits for her father, she adds the love, warmth and hope that he needs. This is a touching story of a family torn apart by war but brought together through the powerful simplicity of Anzac biscu its. Anzac Biscuits delicately entwines the desolation of life on the front line with the tenderness of life on the home front. ...Show more