Dino Love
by Michelle Worthington; Veronica Montoya (Illustrator)
$14.99
AUD
Category: Picture Books
Dinosaurs come in all different shapes and sizes. But what do they all have in common?
Day Break
by McQuire, Amy with illustrations by Matt Chun
$24.99
AUD
Category: Picture Books - Indigenous
Day Break is the story of a family making their way back to Country on January 26. We see the strength they draw from being together, and from sharing stories as they move through a shifting landscape. The story refocuses the narratives around 'Australia Day' on Indigenous survival and resistance, and i n doing so honours the past while looking to the future. Confronting yet truthful, painful yet full of hope, Day Break is a crucial story that will open up a conversation on truth-telling for the next generation. ...Show more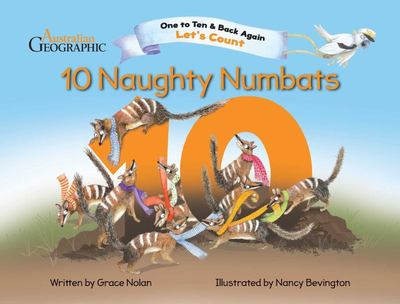 $14.99
AUD
Category: Picture Books | Series: Learning to Count Ser.
A delightful counting adventure with adorable Aussie animals! Counting! Counting to ten is exciting and fun with ten naughty numbats and their Aussie friends. The entertaining rhyming text and delightful illustrations introduce readers to the amazing world of number.
$15.99
AUD
Category: Picture Books
Poor Tricky! Nothing is going right for him. Milk spills, pyjama buttons won't work, his little sister wrecks their game, and when he tries to help out, everything gets worse.   Tricky's having a very bad day!   Then Dad has an idea. Outside it's wild, but there's a lot to explore...     From Aus tralia's favourite picture-book creator comes a warm and funny story about the very recognisable mess, muddle and love that is the life of a young family - and the freedom of an outside adventure. ...Show more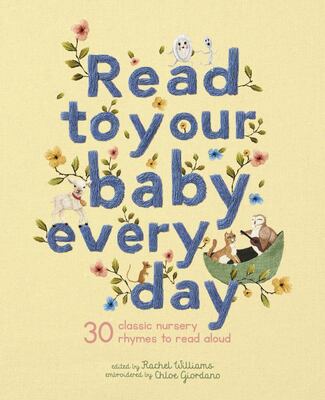 $24.99
AUD
Category: Picture Books
Science tells us that babies develop best and connect with people and the world around them when they are spoken to, sung to and read to. Even when they're tiny, the sound of their parents' voices helps them make sense of the world and feel comfortable with new people and places. This treasury gives p arents the opportunity to rediscover just how useful (and calming) 30 of the best-loved nursery rhymes are in one, handsome volume. ...Show more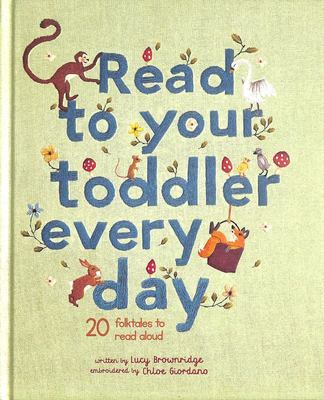 $24.99
AUD
Category: Picture Books
Science tells us that young children develop best when they are read to. In this follow-up to Read to Your Baby Every Day, soothe your toddler with retellings of traditional folk tales, fairy tales and fables from around the world paired with images of Chloe Giordano's charming hand-embroidered illustra tions on cloth. Every tale is the perfect length to read aloud to your toddler before bedtime and carries a message of empathy, friendship and care for the world around us. Bond with your toddler and help them grow as you read to them these timeless stories: THE THREE WISHES, Scandinavia THE ANT AND THE GRASSHOPPER, Ancient Rome BRER RABBIT AND THE WELL, North America HOW THE BEAR LOST HIS TAIL, Iroquois THE MAGIC PEAR TREE, China WHY THE BANANAS BELONG TO THE MONKEY, Brazil THE FISHERMAN AND THE GENIE, Syria THE STONECUTTER, Japan THE RAINBOW SERPENT, Indigenous Australia THE CLEVER LITTLE TURTLE, Mexico THE SCRUFFY DUCKLING, Denmark THE LION AND THE THORN, Ancient Greece ANANSI AND THE TURTLE, Caribbean KING MIDAS, Ancient Greece A BAG FULL OF STORIES, Cambodia THE MICE AND THE ELEPHANTS, India SNOWFLAKE, THE SNOW CHILD, Russia WHY CATS CHASE MICE, Nigeria HOW THE WREN BECAME KING OF THE BIRDS, Ireland THE FEAST, Mali ...Show more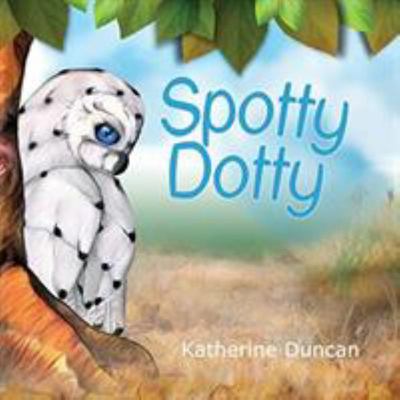 Spotty Dotty
by Katherine Duncan (Illustrator)
$14.99
AUD
Category: Picture Books
Spotty Dotty is a blind owl that can do everything that all the other owls can, except for one thing... Spotty Dotty cannot see.Because of this, her everyday life is hard and leaves her excluded and alienated.Sad and lonely because she cannot play with the other owls, Spotty Dotty wanders away to hide. But someone 'sniffs' her and shows Spotty Dotty that being blind doesn't exclude her, it just requires a different approach.Together with her new friend, Spotty Dotty finds another way to play and heads on out to have fun. ...Show more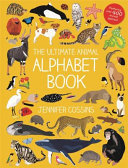 $29.99
AUD
Category: Picture Books
From the Adelie penguin to the zigzag heron, this A-Z book is jam-packed with over 400 animal species and all kinds of interesting animal facts. Discover why the American flamingo is pink, how emerald tree boas hunt their food, what a baby echidna is called and whether the dusky leaf money really has fo ur stomachs. A companion book to Jennifer Cossins' Ultimate Animal Counting Book, this one's for budding zoologists aged 5+.   ...Show more
Tree
by Melinda Foord
$24.95
AUD
Category: Picture Books
Frank is a young boy who has a special relationship with his beloved 'Tree'. His world is turned upside down unexpectedly when 'Tree' is damaged beyond repair. Although confused and overwhelmed, Frank learns quickly about the resilience of nature, the environment and family.
ANZAC Biscuits
by Phil Cummings; Owen Swan (Illustrator)
$15.99
AUD
Category: Picture Books
Rachel is in the kitchen, warm and safe. Her father is in the trenches, cold and afraid. When Rachel makes biscuits for her father, she adds the love, warmth and hope that he needs. This is a touching story of a family torn apart by war but brought together through the powerful simplicity of Anzac biscu its. Anzac Biscuits delicately entwines the desolation of life on the front line with the tenderness of life on the home front. ...Show more
$24.99
AUD
Category: Picture Books
A rambunctious romp of a family road trip around Australia looking for the right place to celebrate Aunty's birthday with a cake. An everyday Aussie family leaves their Melbourne home, makes for the Great Ocean Road and finds themselves on the journey of a lifetime to every state and territory of Austr alia. They visit many iconic places along the way and although it wasn't their original intention, they experience the whole gamut of landscapes, climates and wonders that Australia has to offer: from The Twelve (now seven) Apostles, to Coober Pedy, Ningaloo Reef, Uluru, the Great Barrier Reef, the Harbour Bridge, the Australian War Memorial in Canberra, Port Arthur and finally, back home to Melbourne.   ...Show more