Our next get-together is on Wednesday February 24th at 6pm. The two books we will be chatting about are Greenlights by Matthew McConaughy and Salt - A World History by Mark Kurlansky.
Please call us for further details on 3339 44949 or email info@booksatstones.com.au
Our Book Clubs are free to join, we just ask that participants purchase the book from Books@Stones at a 10% discount.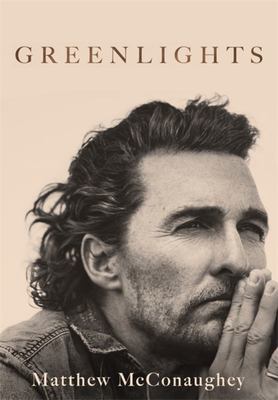 I've been in this life for fifty years, been trying to work out its riddle for forty-two, and been keeping diaries of clues to that riddle for the last thirty-five. Notes about successes and failures, joys and sorrows, things that made me marvel, and things that made me laugh out loud. How to be fair. How to have less stress. How to have fun. How to hurt people less. How to get hurt less. How to be a good man. How to have meaning in life. How to be more me. Recently, I worked up the courage to sit down with those diaries. I found stories I experienced, lessons I learned and forgot, poems, prayers, prescriptions, beliefs about what matters, some great photographs, and a whole bunch of bumper stickers. I found a reliable theme, an approach to living that gave me more satisfaction, at the time, and still: If you know how, and when, to deal with life's challenges - how to get relative with the inevitable - you can enjoy a state of success I call 'catching greenlights.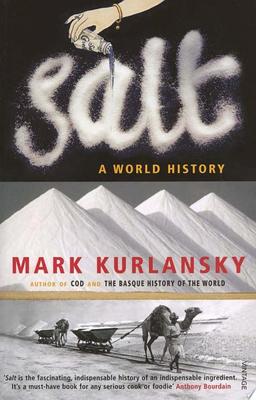 Homer called it a divine substance. Plato described it as especially dear to the gods. As Mark Kurlansky so brilliantly relates here, salt has shaped civilization from the beginning, and its story is a glittering often surprising part of the history of mankind. So valuable that it has often served as currency and still does in places today, salt inspired the earliest trade routes across unknown oceans and the remotest deserts. Wars have been fought over salt, and while salt taxes secured empires across Europe and Asia, they have also inspired revolution - Gandhi's salt march in 1930 began the overthrow of British rule in India. From the rural Sichuan province where the last home-made soya sauce is made to the Cheshire brine springs that supplied salt around the globe, Mark Kurlansky has produced a kaleidoscope of world history, a multilayered masterpiece that blends political, commercial, scientific, religious and culinary records into a rich and memorable tale."