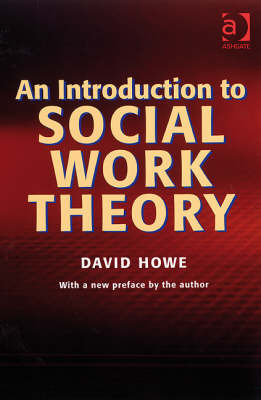 $42.85
AUD
$48.99
(12% off)
Category: Social Work
Offers a framework to help social workers develop an understanding of the theories which inescapably underpin their thoughts and actions. This book covers a range of theoretical approaches, demonstrating through examples that different theories necessarily lead to very different practices.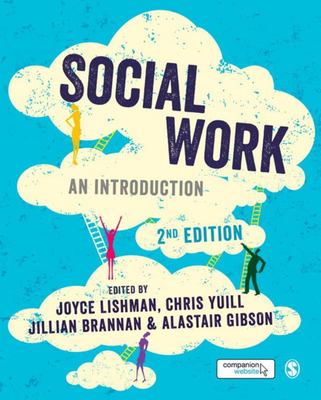 Social Work - An Introduction
by Joyce Lishman (Editor); Chris Yuill (Editor); Jillian Brannan (Editor); Alastair Gibson (Editor)
$86.60
AUD
$99.00
(12% off)
Category: Social Work
Help your students make the best starts in their careers as a Social Worker. Covering everything they need to know in their first year and beyond, this very practical book will guide them through their degree and into practice. Packed full of case studies, activities and tools for real-life practice, i t will: Help students get to grips with and build the essential knowledge and skills base Support them to develop a range of tools for practice with different service user groups Develop their critical thinking and help them to apply their learning in practice Provide them with a springboard for further learning and development. To get the most out of this book and access more materials to support them throughout their degree, they can visit the companion website at https: //study.sagepub.com/lishman2e ...Show more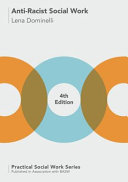 $50.71
AUD
$57.95
(12% off)
Category: Social Work | Series: Practical Social Work Ser.
With new chapters, examples and revisions throughout to reflect current debates and practices in light of contemporary global events, this new edition meets the needs of all conscientious social workers. It encourages readers to think critically about existing approaches and the skills needed for effect ive anti-racist practice. ...Show more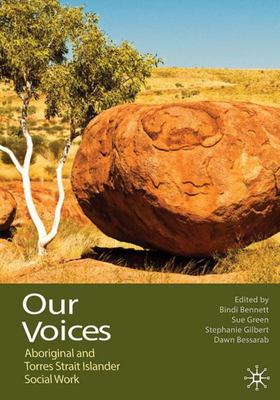 $77.95
AUD
Category: Social Work
"Our Voices" is a ground-breaking collection of writings from Aboriginal, Torres Strait Islander and non-Indigenous social work educators and students who, through a process of hypothesising, reflecting and evaluating, have built and acquired a tool kit of appropriate behaviours, interactions, networks and intervention. Sharing this tool kit means sharing the outcome of a methodical, informative and evaluative process that has been shown to work. ...Show more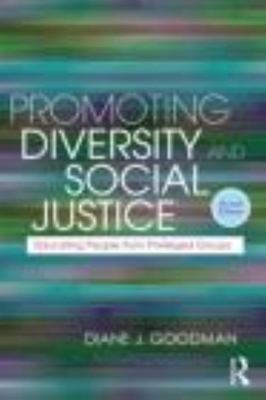 $79.60
AUD
$90.99
(12% off)
Category: Social Work | Series: Teaching/Learning Social Justice Ser.
Promoting Diversity and Social Justice provides theories, perspectives, and strategies that are useful for working with adults from privileged groups-those who are in a more powerful position in any given type of oppression. The thoroughly revised edition of this accessible and practical guide offers to ols that allow educators to be more reflective and intentional in their work-helping them to consider who they're working with, what they're doing, why they're doing it and how to educate more effectively. New features include: A new chapter, "The Joy of Unlearning Privilege/Oppression," highlights specific ways people from privileged groups benefit from unlearning privilege/oppression and from creating greater equity. A new chapter, "Allies and Action," gives focus and guidance on how people from privileged groups can constructively and appropriately be involved in social change efforts. Updated Appendix of additional resources. The theories and approaches discussed can be applied to a range of situations and audiences. This book is an excellent resource for professors, diversity trainers, teachers in classrooms and workshops, counselors, organizers, student affairs personnel, community educators, advocates, group facilitators, and any others involved with educating about diversity and equity. ...Show more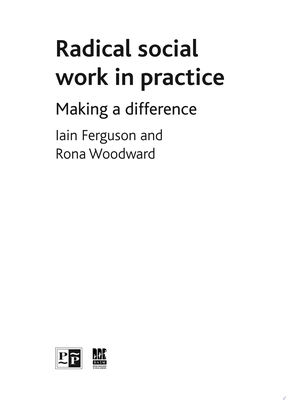 $39.40
AUD
$44.99
(12% off)
Category: Social Work | Series: Social Work in Practice Ser.
Radical social work is a tradition often identified exclusively with the movement which developed in the UK in the 1970s, yet as this much-needed new textbook demonstrates, the relevance of radical approaches to contemporary social work practice have never been stronger. Challenges to a neoliberal appro ach to social work have been gaining ground academically, and, to a lesser extent, in practice circles. This book provides a fresh understanding of the radical tradition and shows how it can be developed in contemporary social work. Using case studies to illustrate the type of dilemmas faced by workers in their day-to-day practice, the book sets out the ways in which a radical social work approach can inform constructive responses. The book emphasises the need to understand the diverse lives of service users, encouraging readers to share experience and knowledge and to discuss past and present events, to build confidence in tackling injustice at individual and societal levels. As many social workers are becoming disillusioned and dissatisfied with the profession, this book promotes a practice that is rooted in a commitment to positive change and to social justice that will offer a breath of fresh air to students and practitioners alike. ...Show more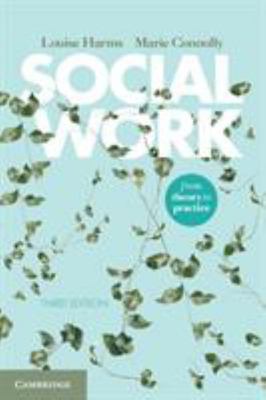 $69.96
AUD
$79.95
(12% off)
Category: Social Work
Social workers draw on a variety of theoretical perspectives to inform their practice and understand the diverse settings in which they work. Social Work: From Theory to Practice explores practice theories through the discipline's unique interpretive lens and demonstrates how these can be understood and enacted by practitioners in human services settings. This third edition includes new material on trauma-informed practice and Indigenous practice, as well as enhanced content relating to child protection and family violence, and narrative approaches. New practitioner reflections and case studies illustrate how theory influences practice and facilitates change. Thought-provoking case study discussion questions prompt students to reflect on key concepts and develop strategies for practice. Highly readable and engaging, Social Work: From Theory to Practice builds a strong foundation for theoretically informed practice. This text enables practitioners to develop the skills required to confidently and critically evaluate their work as they respond in complex practice contexts. ...Show more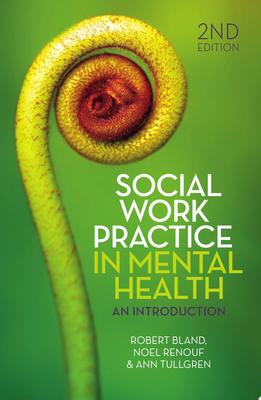 $48.10
AUD
$55.00
(12% off)
Category: Social Work
Developing the skills to work effectively with people who have mental health problems is fundamental to contemporary social work practice. Practitioners face new challenges in a rapidly changing work environment including working with consumers and their families and in multidisciplinary teams. Now, mor e than ever, social workers need discipline-specific mental health knowledge and training. This second edition of "Social Work Practice in Mental Health" continues the guiding principles of the first edition an emphasis on the centrality of the lived experience of mental illness and the importance of embracing both scientific and relational dimensions of practice. The new edition reflects the latest developments in best practice, including the emergence of recovery theory and the importance of evidence-based approaches. This is a comprehensive guide to social work practice in specialist mental health settings as well as in other fields of practice, covering the most commonly encountered mental health problems. It features information on assessment, case management, family work, and community work, and reveals how the core concerns of social work human rights, self-determination, and relationships with family and the wider community are also central to mental health practice." ...Show more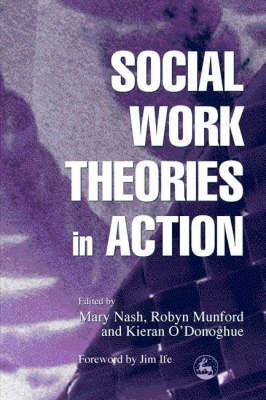 $45.50
AUD
$51.99
(12% off)
Category: Social Work
This wide-ranging collection of essays explores how social work theories are applied to practice and offers insights into the cultural issues involved in social work. The authors discuss the challenges faced by indigenous populations and ethnic minority groups and how they can gain control over their si tuations, and offer valuable guidance on cross-cultural work. The authors present the key principles of four theoretical approaches frequently used in social work - ecological systems, community development, strengths-based approaches and attachment theories. They explain how each of these can be applied in a wide range of contexts, including mental health care, trauma counselling and child protection. Drawing on the experience of community development work, they suggest how these approaches can also be used in work with migrants and refugees. ...Show more
$94.45
AUD
$107.95
(12% off)
Category: Social Work
The Road to Social Work and Human Service Practice gives you a comprehensive introduction to the professions of social work and the human services, with a focus on practice. It outlines the key areas of knowledge, skills, values, ethics, practice contexts and contemporary debates. Perspectives from both clients and practitioners offer reflections on real-life social work and human services interventions, while new case studies show how theory can be applied to practice. Fully updated and revised, this text is an invaluable tool for those starting a career in the social work and human services sector. ...Show more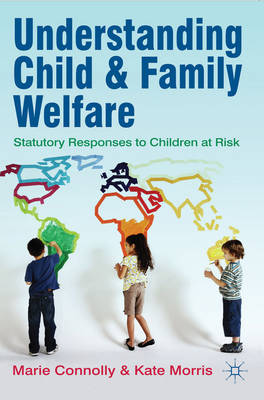 $57.70
AUD
$65.95
(12% off)
Category: Social Work
How do workers around the world balance risk and support to ensure that their practice meets the ever-changing needs of children and their families? Renowned authors Marie Connolly and Kate Morris join forces to explore the frameworks and ideas which have shaped contemporary child and family welfare pra ctice. From definitions of abuse to assessment models, they examine the knowledge base which lies at the heart of safe and effective statutory practice with children and families. Drawing on examples from a range of English-speaking jurisdictions, the book explores: a- How to engage families, including participatory approaches and the role of the Family Group Conference; a- How to create positive out-of-home environments for children, discussing foster, kinship and residential care and adoption settings; a- How to improve professional decision-making through supervision and other organizational frameworks. At a time when child welfare systems across the globe are undergoing review, Understanding Child and Family Welfare provides a timely exploration of the reform agendas which will shape future practice. With sharp analytic insights into the difficulties and dilemmas which characterize this field, it is fundamental reading for all students studying child and family support or child protection, as well as for practitioners working within children and family settings. ...Show more
Items per page:
1 - 12 of 12