$22.99
AUD
Category: Fantasy Fiction
A sweeping tale of revolution and wonder in a world not quite like our own, A Declaration of the Rights of Magicians is a genre-defying story of magic, war, and the struggle for freedom in the early modern world.   It is the Age of Enlightenment, of new and magical political movements, from the necr omancer Robespierre calling for revolution in France, to the weather mage Toussaint L'Ouverture leading the slaves of Haiti in their fight for freedom, to the bold new Prime Minister William Pitt weighing the legalization of magic amongst commoners in Britain and abolition throughout its colonies overseas.   But amidst all of the upheaval of the early modern world, there is an unknown force inciting all of human civilization into violent conflict. And it will require the combined efforts of revolutionaries, magicians, and abolitionists to unmask this hidden enemy before the whole world falls to darkness and chaos.   For more from H. G. Parry, check out The Unlikely Escape of Uriah Heep. ...Show more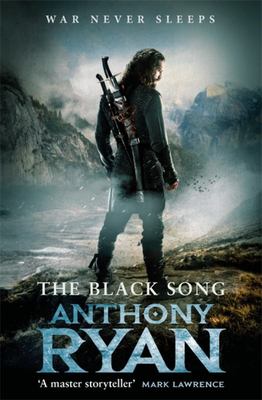 $29.99
AUD
Category: Fantasy Fiction
The eighth book of the bestselling Rivers of London series returns to the adventures of Peter Grant, detective and apprentice wizard, as he solves magical crimes in the city of London. Peter Grant is facing fatherhood, and an uncertain future, with equal amounts of panic and enthusiasm. Rather than sit around, he takes a job with migr Silicon Valley tech genius Terrence Skinner's brand new London start up--the Serious Cybernetics Company. Drawn into the orbit of Old Street's famous 'silicon roundabout', Peter must learn how to blend in with people who are both civilians and geekier than he is. Compared to his last job, Peter thinks it should be a doddle. But magic is not finished with Mama Grant's favourite son. Because Terrence Skinner has a secret hidden in the bowels of the SCC. A technology that stretches back to Ada Lovelace and Charles Babbage, and forward to the future of artificial intelligence. A secret that is just as magical as it technological--and just as dangerous.   ...Show more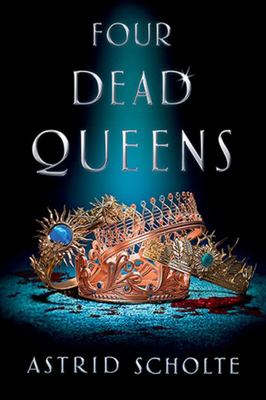 $19.99
AUD
Category: Fantasy Fiction | Reading Level: Teen
A thrilling debut YA fantasy novel for fans of The Red Queen and Three Dark Crowns. Four Queens. A divided nation. A ruthless pickpocket. A noble messenger. And the murders that unite them. Seventeen-year-old Keralie Corrington is one of Quadara's most skilled thieves, but when she steals an unexpectedl y valuable package from a messenger she is soon entangled in a conspiracy that leads to all four of Quadara's queens being murdered. With no other choices and on the run from her former employer, Keralie teams up with Varin Bollt, the Eonist messenger she stole from, and together they race to discover who has killed the queens. But when dark secrets threaten their reluctant partnership and put everything at stake, Keralie and Varin must use all their daring to stay alive and untangle the mysteries behind the nation's four dead queens. An enthralling fast-paced murder mystery where competing agendas collide with deadly consequences, Four Dead Queens heralds the arrival of an exciting new YA talent. ...Show more
$29.95
AUD
Category: Fantasy Fiction
The Jakirian series is Heroic Fantasy set on the world of Yos, with unique ecology and twin suns, where all metal is magical and control of magic is the basis for power. Hard-edged. Inspiring. The Jakirian features gritty, fast-paced action. The setting includes fantastical magical artefacts such as glo wmetals; ceramic weapons and an array of new creatures. The characters travel through both urban and rural landscapes, where a depth of history and a layering of cultures gives texture. The Jakirian's strong themes of Heroic Fantasy would appeal to readers of David Gemmell, Joe Abercrombie or Stan Nicholls. Following on from events in The Calvanni, the city of Raynor is now in turmoil. False-Scion Osterac has declared himself heir to the fallen Empire and his supporters riot on the streets. Legions of non-human Eathal advance across the continent, destroying all in their path. The future of Yos lies in the balance and only the Scion can unite the shattered fragments of the fallen Empire. Pursued by the renegade Sorcerer Raziin, Cedrin and Ellen struggle to stay alive on a lawless continent torn by war. They are drawn toward a lethal contest for the awesome power of the Spear of Carris, where the identity of the true Scion will be revealed. The Jakirian series comprises three books - The Calvanni, Scytheman and Sorcerer. They follow Cedrin and Ellen as they face deeper and more hidden threats. Pursuing them is Raziin, a vicious renegade who seeks to claim the ultimate power of the Spear of Carris for himself. Eventually they must face a final challenge as the most ancient secrets that bind their three bloodlines are revealed. The Calvanni has attracted readers of all kinds, including readers who, up until now, had never read books from the fantasy genre. The Jakirian series has given McMahon the room to explore his unique world and to convey to readers the richness of his flavour of heroic Fantasy. ...Show more
$22.99
AUD
Category: Fantasy Fiction | Series: The\Witcher Ser.
Before he was Ciri's guardian, Geralt of Rivia was a legendary swordsman. Season of Storms is an adventure set in the world of the Witcher, the book series that inspired the hit Netflix show and bestselling video games. Geralt. The witcher whose mission is to protect ordinary people from the monsters cr eated with magic. A mutant who has the task of killing unnatural beings. He uses a magical sign, potions and the pride of every witcher - two swords, steel and silver. But what would happen if Geralt lost his weapons? Andrzej Sapkowski returns to his phenomenal world of the Witcher in a stand-alone novel where Geralt fights, travels and loves again, Dandelion sings and flies from trouble to trouble, sorcerers are scheming ... and across the whole world clouds are gathering. The season of storms is coming... ...Show more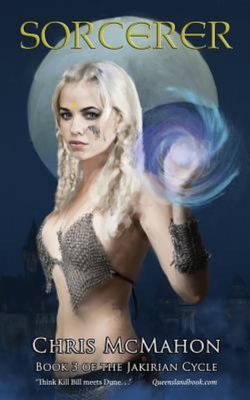 Sorcerer
by Chris Mcmahon
$29.95
AUD
Category: Fantasy Fiction
The Jakirian series is Heroic Fantasy set on the world of Yos, with unique ecology and twin suns, where all metal is magical and control of magic is the basis for power. Hard-edged. Inspiring. The Jakirian features gritty, fast-paced action. The setting includes fantastical magical artefacts such as glo wmetals; ceramic weapons and an array of new creatures. The characters travel through both urban and rural landscapes, where a depth of history and a layering of cultures gives texture. The Jakirian's strong themes of Heroic Fantasy would appeal to readers of David Gemmell, Joe Abercrombie or Stan Nicholls. Following on from events in Scytheman, Cedrin, newly declared heir to the fallen Bulvuran Empire, travels north with his small but fiercely loyal court. Ellen, disinherited heir to the throne of Athria, by his side. Having thwarted renegade Sorcerer Raziin's plan to seize the Spear of Carris, they must travel to the Caverns of Ranmyden to claim it. Ancient forces awaken, intent on possessing the Spear's ultimate power. The Behemoth - a malign spirit - seeks to control it through its chosen wielder Raziin. The hidden temple of Annan-Ac places powerful agents in Cedrin's entourage, while the last of the Jakir order, whose power was broken by the Spear in antiquity, want it destroyed at all costs. If Cedrin can survive the forces arrayed against him he must make the final choice - destroy Raziin or use the power of the Spear to save Yos. The Jakirian series comprises three books - The Calvanni, Scytheman and Sorcerer. They follow Cedrin and Ellen as they face deeper and more hidden threats. Pursuing them is Raziin, a vicious renegade who seeks to claim the ultimate power of the Spear of Carris for himself. Eventually they must face a final challenge as the most ancient secrets that bind their three bloodlines are revealed. The Jakirian series has attracted readers of all kinds, including readers who, up until now, had never read books from the fantasy genre. The series has given McMahon the room to explore his unique world and to convey to readers the richness of his flavour of heroic Fantasy. ...Show more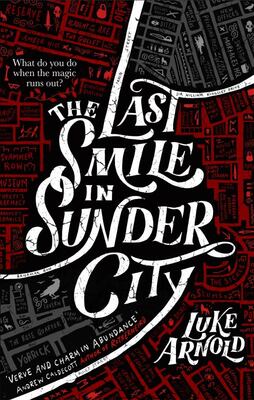 $22.99
AUD
Category: Fantasy Fiction | Series: Fetch Phillips Ser.
A former soldier turned PI tries to help the fantasy creatures whose lives he ruined in a world that's lost its magic in a compelling debut fantasy by Black Sails actor Luke Arnold.   Welcome to Sunder City. The magic is gone but the monsters remain.I'm Fetch Phillips, just like it says on the window . There are a few things you should know before you hire me: 1. Sobriety costs extra.2. My services are confidential.3. I don't work for humans. It's nothing personal--I'm human myself. But after what happened, to the magic, it's not the humans who need my help. Walk the streets of Sunder City and meet Fetch, his magical clients, and a darkly imagined world perfect for readers of Ben Aaronovitch and Jim Butcher. ...Show more
$45.00
AUD
Category: Fantasy Fiction
A lavishly illustrated look at the locales familiar to J. R. R. Tolkien, the creator of Middle-earth This book takes you to the places that inspired J. R. R. Tolkien to create his fictional locations in The Lord of the Rings, The Hobbit, and other classic works. Written by renowned Tolkien expert John G arth, The Worlds of J. R. R. Tolkien features a wealth of breathtaking illustrations, including Tolkien's own drawings, contributions from other artists, rare archival images, and spectacular color photos of contemporary locations across Britain and beyond, from the battlefields of World War I to Africa. Garth identifies the locales that served as the basis for Hobbiton, the elven valley of Rivendell, the Glittering Caves of Helm's Deep, and many other settings in Middle-earth, from mountains and forests to rivers, lakes, and shorelands. He reveals the rich interplay between Tolkien's personal travels, his wide reading, and his deep scholarship as an Oxford don. Garth draws on his profound knowledge of Tolkien's life and work to shed light on the extraordinary processes of invention behind Tolkien's works of fantasy. He also debunks popular misconceptions about the inspirations for Middle-earth and puts forward strong new claims of his own. An illustrated journey into the life and imagination of one of the world's best-loved authors, The Worlds of J. R. R. Tolkien provides a unique exploration of the relationship between the real and the fantastical and is an essential companion for anyone who wants to follow in Tolkien's footsteps. ...Show more
$12.99
AUD
Category: Fantasy Fiction | Series: A Court of Thorns and Roses
Narrated by Feyre and Rhysand, this bridges the events inA Court of Wings and Ruinand the upcoming novels in the series. New in the #1 New York Timesbestselling Court of Thorns and Roses series,A Court of Frost and Starlight is a glimpse into the lives of Feyre and Rhysand as they begin to recover from the war that changed their world. Feyre, Rhysand, and their close-knit circle of friends are still busy rebuilding the Night Court and the vastly-changed world beyond. But Winter Solstice is finally near, and with it, a hard-earned reprieve. Yet even the festive atmosphere can't keep the shadows of the past from looming. As Feyre navigates her first Winter Solstice as High Lady, she finds that those dearest to her have more wounds than she anticipated -- scars that will have a far-reaching impact on the future of their Court. ...Show more
$19.99
AUD
Category: Fantasy Fiction | Series: A Song of Ice and Fire | Reading Level: very good
PRE LOVED - Long ago, in a time forgotten, a preternatural event threw the seasons out of balance. In a land where summers can last decades and winters a lifetime, trouble is brewing. The cold is returning, and in the frozen wastes to the north of Winterfell, sinister forces are massing beyond the kingd om's protective Wall. To the south, the king's powers are failing--his most trusted adviser dead under mysterious circumstances and his enemies emerging from the shadows of the throne. At the center of the conflict lie the Starks of Winterfell, a family as harsh and unyielding as the frozen land they were born to. Now Lord Eddard Stark is reluctantly summoned to serve as the king's new Hand, an appointment that threatens to sunder not only his family but the kingdom itself.   Sweeping from a harsh land of cold to a summertime kingdom of epicurean plenty, A Game of Thrones tells a tale of lords and ladies, soldiers and sorcerers, assassins and bastards, who come together in a time of grim omens. Here an enigmatic band of warriors bear swords of no human metal; a tribe of fierce wildlings carry men off into madness; a cruel young dragon prince barters his sister to win back his throne; a child is lost in the twilight between life and death; and a determined woman undertakes a treacherous journey to protect all she holds dear. Amid plots and counter-plots, tragedy and betrayal, victory and terror, allies and enemies, the fate of the Starks hangs perilously in the balance, as each side endeavors to win that deadliest of conflicts: the game of thrones.   Unparalleled in scope and execution, A Game of Thrones is one of those rare reading experiences that catch you up from the opening pages, won't let you go until the end, and leave you yearning for more. ...Show more
$16.99
AUD
Category: Fantasy Fiction | Series: The\Cursebreaker Ser.
In the sequel to New York Times bestselling A Curse So Dark and Lonely, Brigid Kemmerer returns to the world of Emberfall in a lush fantasy where friends become foes and love blooms in the darkest of places.Find the heir, win the crown.The curse is finally broken, but Prince Rhen of Emberfall faces dark er troubles still. Rumors circulate that he is not the true heir and that forbidden magic has been unleashed in Emberfall. Although Rhen has Harper by his side, his guardsman Grey is missing, leaving more questions than answers. Win the crown, save the kingdom. Grey may be the heir, but he doesn't want anyone to know his secret. On the run since he destroyed Lilith, he has no desire to challenge Rhen--until Karis Luran once again threatens to take Emberfall by force. Her own daughter Lia Mara sees the flaws in her mother's violent plan, but can she convince Grey to stand against Rhen, even for the good of Emberfall?The heart-pounding, compulsively readable saga continues as loyalties are tested and new love blooms in a kingdom on the brink of war. ...Show more