$29.99
AUD
Category: Fantasy Fiction | Series: A Court of Thorns and Roses
Sarah J. Maas's sexy, richly imagined A Court of Thorns and Roses series continues with the journey of Feyre's fiery sister, Nesta.Nesta Archeron has always been prickly – proud, swift to anger and slow to forgive. And since the war – since being made High Fae against her will – she's struggled to forge t the horrors she endured and find a place for herself within the strange and deadly Night Court. The person who ignites her temper more than any other is Cassian, the battle-scarred, winged warrior who is there at Nesta's every turn. But her temper isn't the only thing Cassian ignites. And when they are forced to train in battle together, sparks become flame. As the threat of war casts its shadow over them once again, Nesta and Cassian must fight monsters from within and without if they are to stand a chance of halting the enemies of their court. But the ultimate risk will be searching for acceptance – and healing – in each other's arms. ...Show more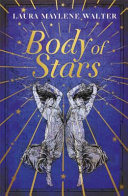 $32.99
AUD
Category: Fantasy Fiction
'We have a new The Handmaid's Tale... an exciting new literary voice with a dazzling imagination' EMMA KENNEDY'Compelling, menacing and ultimately uplifting, I fell headlong into the world of Body of Stars' SARAH WARD'Rapturously written and wildly original, Laura Maylene Walter's debut novel maps the d reams and nightmares of girlhood' EMILYY SCHULTZ'What a gift Laura Maylene Walter has given us in Body of Stars' ANNE VALENTENo future, dear reader, can break a woman on its ownA bold and dazzling exploration of fate and female agency in a world where women own the future but not their own bodies. Like every woman, Celeste Morton holds a map of the future in her skin, every mole and freckle a clue to unlocking what will come to pass. With puberty comes the changeling period - when her final marks will appear and her future is decided.The possibilities are tantalising enough for Celeste's excitement to outweigh her fear. Changelings are sought after commodities and abduction is rife as men seek to possess these futures for themselves.Celeste's marks have always been closely entwined with her brother, Miles. Her skin holds a future only he, as a gifted interpreter, can read and he has always considered his sister his practice ground. But when Celeste's marks change she learns a devastating secret about her brother's future that she must keep to herself - and Miles is keeping a secret of his own. When the lies of brother and sister collide, Celeste determines to create a future that is truly her own.Body of Stars is an urgent read about what happens when women are objectified and violently stripped of choice - and what happens when they fight back.'Part allegory, part warning, and part celebration of the female body, this is a thrilling and flawlessly crafted debut about the potential women have to hold magic, make magic, and change the course of history with the underestimated weapons of intelligence and love.' Courtney Maum, , author of Touch and Costalegre'Body of Stars sparks with tenderness and beauty, and Walter's writing on the female body is genuine art. A thought-provoking exploration of fate and forced binaries, this is a book that lingers.' Erika Swyler, author of Light from Other Stars and The Book of Speculation'Laura Maylene Walter's Body of Stars will be enjoyed as a novel that employs the fantastic to inventively explore both the victimization and the power of women in a world very much like our own, but its central pleasure and achievement may be its depiction of a complicated and extraordinarily moving sibling relationship. In Walter's generous and capable hands, M ...Show more
$29.99
AUD
Category: Fantasy Fiction | Series: The\Bone Season Ser.
Paige Mahoney has eluded death again. Snatched from the jaws of captivity and consigned to a safe house in the Scion Citadel of Paris, she finds herself caught between those factions that seek Scion's downfall and those who would kill to protect the Rephaim's puppet empire. The mysterious Domino Program me has plans for Paige, but she has ambitions of her own in this new citadel. With Arcturus Mesarthim her former enemy at her side, she embarks on an adventure that will lead her from the catacombs of Paris to the glittering hallways of Versailles. Her risks promise high reward- the Parisian underworld could yield the means to escalate her rebellion to outright war. As Scion widens its bounds and the free world trembles in its shadow, Paige must fight her own memories after her ordeal at the hands of Scion. Meanwhile, she strives to understand her bond with Arcturus, which grows stronger by the day. But there are those who know the revolution began with them and could end with them . . . ...Show more
$22.99
AUD
Category: Fantasy Fiction | Series: King of Scars
The wolves are circling and a young king will face his greatest challenge in the explosive finale of the instant #1 New York Times-bestselling King of Scars Duology. The Grishaverse will be coming to Netflix soon with Shadow and Bone, an original series! The Demon King. As Fjerda's massive army prepar es to invade, Nikolai Lantsov will summon every bit of his ingenuity and charm - and even the monster within - to win this fight. But a dark threat looms that cannot be defeated by a young king's gift for the impossible. The Stormwitch. Zoya Nazyalensky has lost too much to war. She saw her mentor die and her worst enemy resurrected, and she refuses to bury another friend. Now duty demands she embrace her powers to become the weapon her country needs. No matter the cost. The Queen of Mourning. Deep undercover, Nina Zenik risks discovery and death as she wages war on Fjerda from inside its capital. But her desire for revenge may cost her country its chance at freedom and Nina the chance to heal her grieving heart. King. General. Spy. Together they must find a way to forge a future in the darkness. Or watch a nation fall. Read all the books in the Grishaverse! The Shadow and Bone Trilogy (previously published as The Grisha Trilogy) Shadow and Bone Siege and Storm Ruin and Rising The Six of Crows Duology Six of Crows Crooked Kingdom The King of Scars Duology King of Scars Rule of Wolves The Language of Thorns The Lives of Saints ...Show more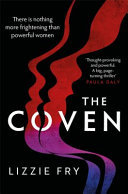 $32.99
AUD
Category: Fantasy Fiction
Let me repeat myself, so we can be very clear. Women are not the enemy. We must protect them from themselves, just as much as we must protect ourselves. Imagine a world in which witchcraft is real. In which mothers hand down power to their daughters, power that is used harmlessly and peacefully. Then im agine that the US President is a populist demagogue who decides that all witches must be imprisoned for their own safety, as well as the safety of those around them - creating a world in which to be female is one step away from being criminal... As witches across the world are rounded up, one young woman discovers a power she did not know she had. It's a dangerous force and it puts her top of the list in a global witch hunt. But she - and the women around her - won't give in easily. Not while all of women's power is under threat. The Coven is a dazzling global thriller that pays homage to the power and potential of women everywhere. ...Show more
$9.99
AUD
Category: Fantasy Fiction
Based on The Walking Dead comic books and award-winning TV series, Rise of the Governor is the first novel in the New York Times bestselling series by Robert Kirkman and Jay Bonansinga. Philip Blake's life has been turned upside down. In less than seventy-two hours an inexplicable event has resulted in people . . . turning. The world has gone to hell and the walking dead roam the streets slaughtering the living. Escaping their small town, Philip has just one focus in life - to protect his young daughter Penny. And he'll do whatever it takes to ensure she survives . . . Set in an apocalyptic world created by Robert Kirkman this is fast-paced, action-packed storytelling about the lengths some men will go to survive. With new characters, new storylines and with the same in-depth character-based plotting that has made the television series such an immediate success, this is sure to be a hit with fans of zombie thrillers. ...Show more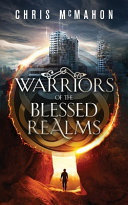 $29.95
AUD
Category: Fantasy Fiction
An epic quest spanning multiple worlds, where magic and high-technology go head-to-head . . . with the fate of the Earth at stake.   In the Vaults of Sheol, Lord VoYannan plots to unleash a devastating assault on the Blessed Realms, a coalition of six worlds dedicated to preserving life. The Realms, d efended with steel and magic, have contained VoYannan for thousands of years. VoYannan is a krell - a ruthless alien species that can make themselves virtually immortal by enslaving others. Millions suffer under VoYannan's rule, fifty-eight planets where any resistance is crushed by his dark legions.   VoYannan uses an ancient Gateway on Earth to strike at the Realms. His Vault forces capture the priestess Sephany, crucial to his plans, and escape. Realm warrior Finn Evenstone sets off in pursuit, but cannot pass the Gateway used by the Vault.   Liam Durrow, sole survivor of an ancient Earth lineage, is led to Fraser Island by a vision, and uses his unique magical abilities as Keeper to open the Gateway. Both Finn and Liam are soon battling the Vault on Earth, and in the Shadow Worlds, planets already ruined by the krell. They need all the help they can get. They are joined by tenacious Federal Agent Yolinda Paris, who has her own score to settle.   They push deep into the Vault, racing against time to rescue Sephany and save the Earth - and the Realms - from destruction. ...Show more
$27.99
AUD
Category: Fantasy Fiction | Series: The Last Hours
The Shadowhunters must catch a killer in Edwardian London in this dangerous and romantic sequel to the #1 New York Times bestselling novel Chain of Gold, from New York Times and USA TODAY bestselling author Cassandra Clare. Chain of Iron is a Shadowhunters novel. Cordelia Carstairs seems to have everyth ing she ever wanted. She's engaged to marry James Herondale, the boy she has loved since childhood. She has a new life in London with her best friend Lucie Herondale and James's charming companions, the Merry Thieves. She is about to be reunited with her beloved father. And she bears the sword Cortana, a legendary hero's blade.But the truth is far grimmer. James and Cordelia's marriage is a lie, arranged to save Cordelia's reputation. James is in love with the mysterious Grace Blackthorn whose brother, Jesse, died years ago in a terrible accident. Cortana burns Cordelia's hand when she touches it, while her father has grown bitter and angry. And a serial murderer is targeting the Shadowhunters of London, killing under cover of darkness, then vanishing without a trace.Together with the Merry Thieves, Cordelia, James and Lucie must follow the trail of the knife-wielding killer through the city's most dangerous streets. All the while, each is keeping a shocking secret: Lucie, that she plans to raise Jesse from the dead; Cordelia, that she has sworn a dangerous oath of loyalty to a mysterious power; and James, that he is being drawn further each night into the dark web of his grandfather, the arch-demon Belial. And that he himself may be the killer they seek.   ...Show more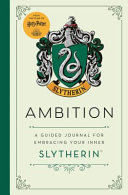 $32.99
AUD
Category: Fantasy Fiction
Discover the ambition of your inner Slytherin with this year-long guided journal inspired by the beloved Harry Potter films.
$32.99
AUD
Category: Fantasy Fiction
Discover the loyalty of your inner Hufflepuff with this year-long guided journal inspired by the beloved Harry Potter films.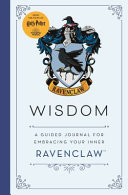 $32.99
AUD
Category: Fantasy Fiction
Discover the wisdom of your inner Ravenclaw with this year-long guided journal inspired by the beloved Harry Potter films.
$22.99
AUD
Category: Fantasy Fiction | Series: The\Legacy Trilogy Ser.
Warfare, myth and magic collide in Legacy of Steel, the spectacular sequel to Matthew Ward's acclaimed fantasy debut, Legacy of Ash. A year has passed since an unlikely alliance saved the Tressian Republic from fire and darkness - at great cost. Thousands perished, and Viktor Akadra - the Republic's ch ampion - has disappeared. While the ruling council struggles to mend old wounds, other factions sense opportunity. The insidious Parliament of Crows schemes in the shadows, while to the east the Hadari Emperor gathers his armies. As turmoil spreads across the Republic, its ripples are felt in the realms of the divine. War is coming . . . and this time the gods themselves will take sides. Praise for the series: 'A hugely entertaining debut' John Gwynne 'Epic fantasy as it should be; big, bold and very addictive' Starburst 'Incredible action scenes' Fantasy Hive 'Magnificent and epic' Grimdark Magazine ...Show more