$22.99
AUD
Category: Fantasy Fiction | Series: Fetch Phillips Ser.
Fetch Philips has nothing left to believe in. Which is why he's surprised when the people of Sunder City start to believe in him... Rumour has it that Fetch is only one who can bring magic back into the world. So when a man is murdered in a way that can only be explained as magical, Fetch is brought in on the case. A case which just might unearth things best left buried... This sequel to The Last Smile in Sunder City follows the adventures of Fetch Phillips - a character destined to be loved by readers of Ben Aaronovitch, Jim Butcher and Terry Pratchett's Discworld. ...Show more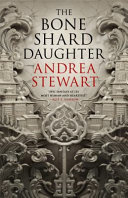 $32.99
AUD
Category: Fantasy Fiction | Series: The\Drowning Empire Ser.
The Bone Shard Daughter is an unmissable fantasy debut for 2020 - a captivating tale of magic, revolution and mystery, where a young woman's sense of identity will make or break an empire. The emperor's reign has lasted for decades, his mastery of bone shard magic powering the animal-like constructs th at maintain law and order. But now his rule is failing, and revolution is sweeping across the Empire's many islands. Lin is the emperor's daughter and spends her days trapped in a palace of locked doors and dark secrets. When her father refuses to recognise her as heir to the throne, she vows to prove her worth by mastering the forbidden art of bone shard magic. Yet such power carries a great cost, and when the revolution reaches the gates of the palace, Lin must decide how far she is willing to go to claim her birthright - and save her people. ...Show more
$22.99
AUD
Category: Fantasy Fiction | Series: The\Legacy Trilogy Ser.
Legacy of Ash is an epic tale of war and revolution, packed with vicious intrigue, ancient magic and a host of memorable characters - an unmissable fantasy debut from an exciting new British talent. A shadow has fallen over the Tressian Republic. Ruling families - once protectors of justice and democr acy - now plot against one another with sharp words and sharper knives. Blinded by ambition, they remain heedless of the threat posed by the invading armies of the Hadari Empire. Yet as Tressia falls, heroes rise. Viktor Akadra is the Republic's champion. A warrior without equal, he hides a secret that would see him burned as a heretic. Josiri Trelan is Viktor's sworn enemy. A political prisoner, he dreams of reigniting his mother's failed rebellion. And yet Calenne, Josiri's sister, seeks only to break free of their tarnished legacy; to escape the expectation and prejudice that haunts the Trelan name. As war spreads across the Republic, these three must set aside their differences in order to save their homeland. However, decades of bad blood are not easily set aside - victory will demand a darker price than any of them could have imagined. ...Show more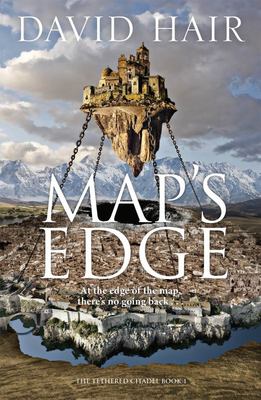 $32.99
AUD
Category: Fantasy Fiction | Series: The\Tethered Citadel Ser.
Follow a renegade sorcerer off the edge of the map, in a thrilling adventure perfect for fans of Scott Lynch, Brandon Sanderson and Sebastien de Castell . . . Dashryn Cowl has run out of places to hide. The erstwhile sorcerer of the Imperial College fled the Bolgravian Empire when his high-flying family fell from grace, but the tyrannical empire is still hunting for him. So when he gets his hands on a map showing a place outside the known lands rich in istariol, the mineral that fuels sorcery, he sees a way back to power. There's only one problem: it means masquerading as an Imperial Cartomancer (an instant death sentence) and finding some dupes to help him mine the istariol in secret, no questions asked. But somehow, amid the dangers of the road (floods and avalanches, beasts, barbarians and monsters), a strange thing begins to happen: Dashryn starts to care about his ragtag followers and their strange odyssey into the ruins of an ancient forgotten civilisation. But his past won't let him be: the implacable Imperial Bloodhound Toran Zorne has caught his scent, and Zorne has never yet failed to bring his quarry to ground. At the edge of the map, there's no going forward and no going back . . . ...Show more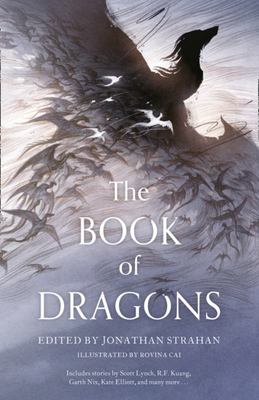 $32.99
AUD
Category: Fantasy Fiction
HERE BE DRAGONS... A unique collection of stories by the greatest fantasy writers working today. Sparking myths and legends from Asia to Europe, Africa to North America, dragons are the most universal and awe-inspiring of magical creatures. Whether they are fearsome, rampaging monsters or benevolent sages with much to teach humanity, dragons bring creation, destruction, and adventure in stories told all around the globe. In this landmark collection, award-winning editor Jonathan Strahan combines nearly thirty never-before-seen short stories and poems, written by modern masters of science fiction and fantasy, and illustrations by acclaimed artist Rovina Cai. Featuring stories from Scott Lynch, R.F. Kuang, Garth Nix, Ken Liu, Kate Elliott, and many more, THE BOOK OF DRAGONS breathes fresh life and fire into the greatest magical beasts of all. ...Show more
$32.99
AUD
Category: Fantasy Fiction
In the late 1800s, three sisters use witchcraft to change the course of history in Alix E. Harrow's powerful novel of magic and the suffragette movement. In 1893, there's no such thing as witches. There used to be, in the wild, dark days before the burnings began, but now witching is nothing but tidy ch arms and nursery rhymes. If the modern woman wants any measure of power, she must find it at the ballot box. But when the Eastwood sisters -- James Juniper, Agnes Amaranth, and Beatrice Belladonna -- join the suffragists of New Salem, they begin to pursue the forgotten words and ways that might turn the women's movement into the witch's movement. Stalked by shadows and sickness, hunted by forces who will not suffer a witch to vote -- and perhaps not even to live -- the sisters will need to delve into the oldest magics, draw new alliances, and heal the bond between them if they want to survive. There's no such thing as witches. But there will be. For more from Alix E. Harrow, check out The Ten Thousand Doors of January. ...Show more
$32.99
AUD
Category: Fantasy Fiction | Series: The\Age of Madness Ser.
Second in the AGE OF MADNESS trilogy, THE TROUBLE WITH PEACE is the next instalment of a series which is revolutionising fantasy . . . War. Politics. Revolution. The Age of Madness has arrived . . .   Joe Abercrombie is doing some terrific work - George R. R. Martin 'No one writes with the seismic s cope or primal intensity of Joe Abercrombie' Pierce Brown 'Delightfully twisted and evil' The Guardian 'Witty, Bloody and fun' Nicholas Eames 'A vivid and jolting tale' Robin Hobb ...Show more
$12.99
AUD
Category: Fantasy Fiction | Series: A Court of Thorns and Roses
Narrated by Feyre and Rhysand, this bridges the events inA Court of Wings and Ruinand the upcoming novels in the series. New in the #1 New York Timesbestselling Court of Thorns and Roses series,A Court of Frost and Starlight is a glimpse into the lives of Feyre and Rhysand as they begin to recover from the war that changed their world. Feyre, Rhysand, and their close-knit circle of friends are still busy rebuilding the Night Court and the vastly-changed world beyond. But Winter Solstice is finally near, and with it, a hard-earned reprieve. Yet even the festive atmosphere can't keep the shadows of the past from looming. As Feyre navigates her first Winter Solstice as High Lady, she finds that those dearest to her have more wounds than she anticipated -- scars that will have a far-reaching impact on the future of their Court. ...Show more
$22.99
AUD
Category: Fantasy Fiction
A sweeping tale of revolution and wonder in a world not quite like our own, A Declaration of the Rights of Magicians is a genre-defying story of magic, war, and the struggle for freedom in the early modern world.   It is the Age of Enlightenment, of new and magical political movements, from the necroman cer Robespierre calling for revolution in France, to the weather mage Toussaint L'Ouverture leading the slaves of Haiti in their fight for freedom, to the bold new Prime Minister William Pitt weighing the legalization of magic amongst commoners in Britain and abolition throughout its colonies overseas.   But amidst all of the upheaval of the early modern world, there is an unknown force inciting all of human civilization into violent conflict. And it will require the combined efforts of revolutionaries, magicians, and abolitionists to unmask this hidden enemy before the whole world falls to darkness and chaos.   For more from H. G. Parry, check out The Unlikely Escape of Uriah Heep. ...Show more
$22.99
AUD
Category: Fantasy Fiction | Series: All Souls Ser. | Reading Level: very good
*Now a major Sky original production* THE NUMBER ONE INTERNATIONAL AND SUNDAY TIMES BESTSELLER. A Discovery of Witches is the first in the must-have, must-read ALL SOULS trilogy. It begins with absence and desire. It begins with blood and fear. It begins with a discovery of witches. Diana Bishop, a youn g scholar and descendant of witches, discovers a long-lost and enchanted alchemical manuscript deep in Oxford's Bodleian Library. Its reappearance summons a fantastical underworld, which she must navigate with a vampire, Matthew Clairmont. This manuscript, Ashmole 782, holds the secrets of their past . . . and the key to their future. 'Rich, thrilling . . . captivating' E L James 'Intelligent and off-the-wall' The Sunday Times 'I could lose myself in here and never want to come out' Manda Scott 'A bubbling cauldron of illicit desire' Daily Mail ...Show more
$19.99
AUD
Category: Fantasy Fiction | Series: A Song of Ice and Fire | Reading Level: very good
PRE LOVED - Long ago, in a time forgotten, a preternatural event threw the seasons out of balance. In a land where summers can last decades and winters a lifetime, trouble is brewing. The cold is returning, and in the frozen wastes to the north of Winterfell, sinister forces are massing beyond the kingd om's protective Wall. To the south, the king's powers are failing--his most trusted adviser dead under mysterious circumstances and his enemies emerging from the shadows of the throne. At the center of the conflict lie the Starks of Winterfell, a family as harsh and unyielding as the frozen land they were born to. Now Lord Eddard Stark is reluctantly summoned to serve as the king's new Hand, an appointment that threatens to sunder not only his family but the kingdom itself.   Sweeping from a harsh land of cold to a summertime kingdom of epicurean plenty, A Game of Thrones tells a tale of lords and ladies, soldiers and sorcerers, assassins and bastards, who come together in a time of grim omens. Here an enigmatic band of warriors bear swords of no human metal; a tribe of fierce wildlings carry men off into madness; a cruel young dragon prince barters his sister to win back his throne; a child is lost in the twilight between life and death; and a determined woman undertakes a treacherous journey to protect all she holds dear. Amid plots and counter-plots, tragedy and betrayal, victory and terror, allies and enemies, the fate of the Starks hangs perilously in the balance, as each side endeavors to win that deadliest of conflicts: the game of thrones.   Unparalleled in scope and execution, A Game of Thrones is one of those rare reading experiences that catch you up from the opening pages, won't let you go until the end, and leave you yearning for more. ...Show more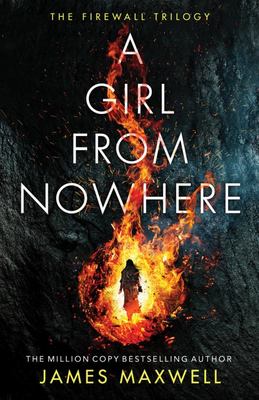 $27.99
AUD
Category: Fantasy Fiction | Series: The\Firewall Trilogy Ser.
Surrounded by fire, a girl with mysterious powers and a young warrior search for safety. Life in the wasteland is a constant struggle. No one knows it better than Taimin. Crippled, and with only his indomitable aunt to protect him, Taimin must learn to survive in a world scorched by two suns and frequen ted by raiders. But when Taimin discovers his homestead ransacked and his aunt killed, he sets off with one mission: to seek revenge against those who stole everything. With nowhere to call home, his hunt soon takes a turn when he meets a mystic, Selena, who convinces him to join her search for the fabled white city. Taimin and Selena both need refuge, and the white city is a place where Taimin may find someone to heal his childhood injury. As they avoid relentless danger, Taimin and Selena attempt to reach the one place that promises salvation. And they can only hope that the city is the haven they need it to be... Surrounded by fire, a girl with mysterious powers and a young warrior search for safety. Life in the wasteland is a constant struggle. No one knows it better than Taimin. Crippled, and with only his indomitable aunt to protect him, Taimin must learn to survive in a world scorched by two suns and frequented by raiders. But when Taimin discovers his homestead ransacked and his aunt killed, he sets off with one mission: to seek revenge against those who stole everything. With nowhere to call home, his hunt soon takes a turn when he meets a mystic, Selena, who convinces him to join her search for the fabled white city. Taimin and Selena both need refuge, and the white city is a place where Taimin may find someone to heal his childhood injury. As they avoid relentless danger, Taimin and Selena attempt to reach the one place that promises salvation. And they can only hope that the city is the haven they need it to be... ...Show more