$22.99
AUD
Category: Fantasy Fiction | Series: Fetch Phillips Ser.
Fetch Philips has nothing left to believe in. Which is why he's surprised when the people of Sunder City start to believe in him... Rumour has it that Fetch is only one who can bring magic back into the world. So when a man is murdered in a way that can only be explained as magical, Fetch is brought in on the case. A case which just might unearth things best left buried... This sequel to The Last Smile in Sunder City follows the adventures of Fetch Phillips - a character destined to be loved by readers of Ben Aaronovitch, Jim Butcher and Terry Pratchett's Discworld. ...Show more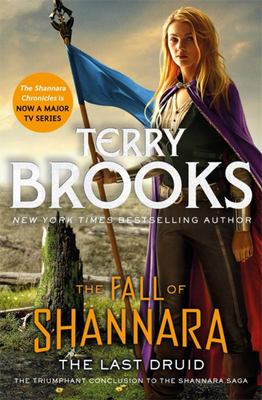 $32.99
AUD
Category: Fantasy Fiction | Series: Fall of Shannara Ser.
Following The Black Elfstone, The Skaar Invasion and The Stiehl Assassin, comes the final book in the triumphant four-part conclusion to the Shannara series, from one of the all-time masters of fantasy.
$22.99
AUD
Category: Fantasy Fiction | Series: The Stormlight Archive | Reading Level: very good
From #1 New York Times bestselling author Brandon Sanderson, The Way of Kings, Book One of the Stormlight Archive begins an incredible new saga of epic proportion. Roshar is a world of stone and storms. Uncanny tempests of incredible power sweep across the rocky terrain so frequently that they have shap ed ecology and civilization alike. Animals hide in shells, trees pull in branches, and grass retracts into the soilless ground. Cities are built only where the topography offers shelter. It has been centuries since the fall of the ten consecrated orders known as the Knights Radiant, but their Shardblades and Shardplate remain: mystical swords and suits of armor that transform ordinary men into near-invincible warriors. Men trade kingdoms for Shardblades. Wars were fought for them, and won by them. One such war rages on a ruined landscape called the Shattered Plains. There, Kaladin, who traded his medical apprenticeship for a spear to protect his little brother, has been reduced to slavery. In a war that makes no sense, where ten armies fight separately against a single foe, he struggles to save his men and to fathom the leaders who consider them expendable. Brightlord Dalinar Kholin commands one of those other armies. Like his brother, the late king, he is fascinated by an ancient text called The Way of Kings. Troubled by over-powering visions of ancient times and the Knights Radiant, he has begun to doubt his own sanity. Across the ocean, an untried young woman named Shallan seeks to train under an eminent scholar and notorious heretic, Dalinar's niece, Jasnah. Though she genuinely loves learning, Shallan's motives are less than pure. As she plans a daring theft, her research for Jasnah hints at secrets of the Knights Radiant and the true cause of the war. The result of over ten years of planning, writing, and world-building, The Way of Kings is but the opening movement of the Stormlight Archive, a bold masterpiece in the making. Speak again the ancient oaths: Life before death.Strength before weakness.Journey before Destination.and return to men the Shards they once bore. The Knights Radiant must stand again. Other Tor books by Brandon Sanderson The Cosmere The Stormlight Archive The Way of Kings Words of Radiance Edgedancer (Novella) Oathbringer (forthcoming) The Mistborn trilogy Mistborn: The Final Empire The Well of Ascension The Hero of AgesMistborn: The Wax and Wayne series Alloy of Law Shadows of Self Bands of Mourning Collection Arcanum Unbounded Other Cosmere novels Elantris Warbreaker The Alcatraz vs. the Evil Librarians series Alcatraz vs. the Evil Librarians The Scrivener's Bones The Knights of Crystallia The Shattered Lens The Dark Talent The Rithmatist seriesThe Rithmatist Other books by Brandon Sanderson The Reckoners Steelheart Firefight Calamity   ...Show more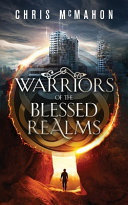 $29.95
AUD
Category: Fantasy Fiction
An epic quest spanning multiple worlds, where magic and high-technology go head-to-head . . . with the fate of the Earth at stake.   In the Vaults of Sheol, Lord VoYannan plots to unleash a devastating assault on the Blessed Realms, a coalition of six worlds dedicated to preserving life. The Realms, d efended with steel and magic, have contained VoYannan for thousands of years. VoYannan is a krell - a ruthless alien species that can make themselves virtually immortal by enslaving others. Millions suffer under VoYannan's rule, fifty-eight planets where any resistance is crushed by his dark legions.   VoYannan uses an ancient Gateway on Earth to strike at the Realms. His Vault forces capture the priestess Sephany, crucial to his plans, and escape. Realm warrior Finn Evenstone sets off in pursuit, but cannot pass the Gateway used by the Vault.   Liam Durrow, sole survivor of an ancient Earth lineage, is led to Fraser Island by a vision, and uses his unique magical abilities as Keeper to open the Gateway. Both Finn and Liam are soon battling the Vault on Earth, and in the Shadow Worlds, planets already ruined by the krell. They need all the help they can get. They are joined by tenacious Federal Agent Yolinda Paris, who has her own score to settle.   They push deep into the Vault, racing against time to rescue Sephany and save the Earth - and the Realms - from destruction. ...Show more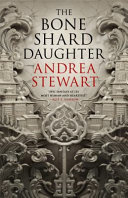 $32.99
AUD
Category: Fantasy Fiction | Series: The\Drowning Empire Ser.
The Bone Shard Daughter is an unmissable fantasy debut for 2020 - a captivating tale of magic, revolution and mystery, where a young woman's sense of identity will make or break an empire. The emperor's reign has lasted for decades, his mastery of bone shard magic powering the animal-like constructs th at maintain law and order. But now his rule is failing, and revolution is sweeping across the Empire's many islands. Lin is the emperor's daughter and spends her days trapped in a palace of locked doors and dark secrets. When her father refuses to recognise her as heir to the throne, she vows to prove her worth by mastering the forbidden art of bone shard magic. Yet such power carries a great cost, and when the revolution reaches the gates of the palace, Lin must decide how far she is willing to go to claim her birthright - and save her people. ...Show more
$24.99
AUD
Category: Fantasy Fiction
Sixteen-year-old Ari Wyndham lost her best friend in the sea. Everybody told her it was an accident, but Ari can't forgive herself. Her own life is cut short when a tiger-snake delivers a deathly bite, and a beautiful, ghostly and strangely familiar young woman appears, summoning Ari's soul to the under world. Ari, however, refuses to go.   Though she knows there will be a terrible price to pay for her transgression, the mysterious guide chooses to save Ari. Their rebellion upsets the balance of life and death in Ari's remote coastal village. A rift opens from the underworld, unleashing dark magic: savage dog packs emerge at night, fishermen catch ghostly bodies in their nets, and children go missing.   Together, Ari and her guide battle the dark powers of the underworld and heal the rift. Though their bond seems unbreakable, it may not be enough. It is up to Ari to find the courage to do the one thing that will save the world from darkness. ...Show more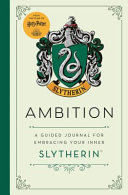 $32.99
AUD
Category: Fantasy Fiction
Discover the ambition of your inner Slytherin with this year-long guided journal inspired by the beloved Harry Potter films.
$32.99
AUD
Category: Fantasy Fiction
Discover the loyalty of your inner Hufflepuff with this year-long guided journal inspired by the beloved Harry Potter films.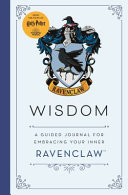 $32.99
AUD
Category: Fantasy Fiction
Discover the wisdom of your inner Ravenclaw with this year-long guided journal inspired by the beloved Harry Potter films.
$24.99
AUD
Category: Fantasy Fiction
An irresistible return to the captivating world of Elfhame from bestselling Folk of the Air author Holly Black, with stunning full-colour illustrations by Rovina Cai. Once upon a time, there was a boy with a wicked tongue ...Before Cardan was a cruel prince or a wicked king, he was a faerie child with a heart of stone. In this sumptuously illustrated tale, Holly Black reveals a deeper look into the dramatic life of Elfhame's enigmatic high king. This tale includes delicious details of life before The Cruel Prince, an adventure beyond The Queen of Nothing, and familiar but pivotal moments from The Folk of the Air trilogy, told wholly from Cardan's perspective.This new instalment in the Folk of the Air series is a return to the heart-racing romance, danger, humour and drama that enchanted readers everywhere. Each chapter is paired with lavish and luminous full-colour art, making this the perfect collector's item to be enjoyed by audiences both new and old.   ...Show more
$22.99
AUD
Category: Fantasy Fiction | Series: The\Legacy Trilogy Ser.
Legacy of Ash is an epic tale of war and revolution, packed with vicious intrigue, ancient magic and a host of memorable characters - an unmissable fantasy debut from an exciting new British talent. A shadow has fallen over the Tressian Republic. Ruling families - once protectors of justice and democr acy - now plot against one another with sharp words and sharper knives. Blinded by ambition, they remain heedless of the threat posed by the invading armies of the Hadari Empire. Yet as Tressia falls, heroes rise. Viktor Akadra is the Republic's champion. A warrior without equal, he hides a secret that would see him burned as a heretic. Josiri Trelan is Viktor's sworn enemy. A political prisoner, he dreams of reigniting his mother's failed rebellion. And yet Calenne, Josiri's sister, seeks only to break free of their tarnished legacy; to escape the expectation and prejudice that haunts the Trelan name. As war spreads across the Republic, these three must set aside their differences in order to save their homeland. However, decades of bad blood are not easily set aside - victory will demand a darker price than any of them could have imagined. ...Show more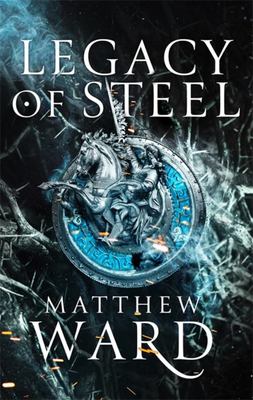 $32.99
AUD
Category: Fantasy Fiction | Series: The\Legacy Trilogy Ser.
Warfare, myth and magic collide in Legacy of Steel, the spectacular sequel to Matthew Ward's acclaimed fantasy debut, Legacy of Ash. A year has passed since an unlikely alliance saved the Tressian Republic from fire and darkness - at great cost. Thousands perished, and Viktor Akadra - the Republic's ch ampion - has disappeared. While the ruling council struggles to mend old wounds, other factions sense opportunity. The insidious Parliament of Crows schemes in the shadows, while to the east the Hadari Emperor gathers his armies. As turmoil spreads across the Republic, its ripples are felt in the realms of the divine. War is coming . . . and this time the gods themselves will take sides. Praise for the series: 'A hugely entertaining debut' John Gwynne 'Epic fantasy as it should be; big, bold and very addictive' Starburst 'Incredible action scenes' Fantasy Hive 'Magnificent and epic' Grimdark Magazine   ...Show more