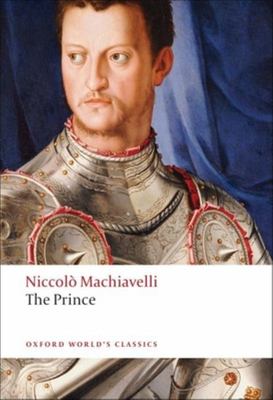 The Prince
by Niccolo Machiavelli
$19.95
AUD
Category: International Classics | Series: Oxford World's Classics
'A prince must not have any other object nor any other thought...but war, its institutions, and its discipline; because that is the only art befitting one who commands.' When Machiavelli's brief treatise on Renaissance statecraft and princely power was posthumously published in 1532, it generated a deba te that has raged unabated until the present day. Based upon Machiavelli's first-hand experience as an emissary of the Florentine Republic to the courts of Europe, The Prince analyses the usually violent means by which men seize, retain, and lose political power. Machiavelli added a dimension of incisive realism to one of the major philosophical and political issues of his time, especially the relationship between public deeds and private morality. His book provides a remarkably uncompromising picture of the true nature of power, no matter in what era or by whom it is exercised. This fluent new translation is accompanied by comprehensive notes and an introduction that considers the true purpose of The Prince and dispels some of the myths associated with it. ...Show more
$14.99
AUD
Category: International Classics | Series: Macmillan Collector's Library
Animal Farm is the account of a group of barnyard animals who revolt against their vicious human master, only to submit to a tyranny erected by their own kind, can fairly be said to have become a universal drama. Orwell is one of the very few modern satirists comparable to Jonathan Swift in power, artis try, and moral authority; in animal farm his spare prose and the logic of his dark comedy brilliantly highlight his stark message. Taking as his starting point the betrayed promise of the Russian Revolution, Orwell lays out a vision that, in its bitter wisdom, gives us the clearest understanding we possess of the possible consequences of our social and political acts. ...Show more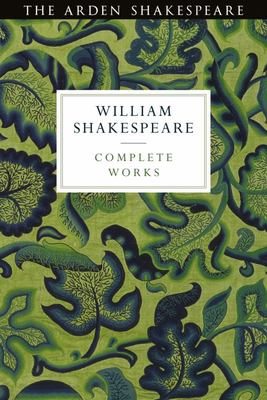 Arden Shakespeare Third Series Complete Works
by Ann Thompson (Editor); David Scott Kastan (Editor); H. R. Woudhuysen (Editor); Richard Proudfoot (Editor)
$44.99
AUD
Category: International Classics | Series: The\Arden Shakespeare Third Ser.
This new Complete Works marks the completion of the Arden Shakespeare Third Series and includes the complete plays, poems and sonnets, edited by leading international scholars. New to this edition are the 'apocryphal' plays, part-written by Shakespeare- Double Falsehood, Sir Thomas More and King Edward III. The anthology is unique in giving all three extant texts of Hamlet from Shakespeare's time- the first and second Quarto texts of 1603 and 1604-5, and the first Folio text of 1623. The volume has a general introduction, short contextual introductions to the texts, a glossary and a bibliography to aid understanding and study. The works include- Shakespeare's Sonnets A Lover's Complaint Venus and Adonis Lucrece The Passionate Pilgrim The Phoenix and the Turtle All's Well that Ends Well Antony and Cleopatra As You Like It The Comedy of Errors Coriolanus Cymbeline Double Falsehood Hamlet- Second Quarto Hamlet- First Quarto Hamlet- First Folio Julius Caesar King Edward III King Henry IV, Part 1 King Henry IV, Part 2 King Henry V King Henry VI, Part 1 King Henry VI, Part 2 King Henry VI, Part 3 King Henry VIII King John King Lear King Richard II King Richard III Love's Labour's Lost Macbeth Measure for Measure The Merchant of Venice The Merry Wives of Windsor A Midsummer Night's Dream Much Ado About Nothing Othello Pericles Romeo and Juliet Sir Thomas More The Taming of the Shrew The Tempest Timon of Athens Titus Andronicus Troilus and Cressida Twelfth Night The Two Gentlemen of Verona The Two Noble Kinsmen The Winter's Tale ...Show more
Big Sur
by Jack Kerouac
$19.99
AUD
Category: International Classics | Series: Penguin Modern Classics
In 1960 Jack Kerouac was near breaking point. Driven mad by constant press attention in the wake of the publication of On the Road, he needed to 'get away to solitude again or die', so he withdrew to a cabin in Big Sur on the Californian coast. The resulting novel, in which his autobiographical hero Jac k Duluoz wrestles with doubt, alcohol dependency and his urge towards self-destruction, is one of Kerouac's most personal and searingly honest works. Ending with the poem "Sea: Sounds of the Pacific Ocean at Big Sur", it shows a man coming down from his hedonistic youth and trying to come to terms with fame, the world and himself. ...Show more
$22.99
AUD
Category: International Classics | Series: Penguin Modern Classics Ser.
Based on his experiences as a policeman in Burma, George Orwell's first novel presents a devastating picture of British colonial rule. It describes corruption and imperial bigotry in a society where, 'after all, natives were natives - interesting, no doubt, but finally ... an inferior people'. When Flor y, a white timber merchant, befriends Indian Dr Veraswami, he defies this orthodoxy. The doctor is in danger: U Po Kyin, a corrupt magistrate, is plotting his downfall. The only thing that can save him is membership of the all-white Club, and Flory can help. Flory's life is changed further by the arrival of beautiful Elizabeth Lackersteen from Paris, who offers an escape from loneliness and the 'lie' of colonial life. ...Show more
$19.99
AUD
Category: International Classics | Series: Macmillan Collector's Library
Literary titan George Orwell penned Animal Farm and 1984, as well as this classic. In Burmese Days, Orwell drew upon his own time in India to craft a biting look at the days of British Imperialism. When a whites-only European club decides to allow one native membership, Dr. Veraswami is first in line to be chosen. But then incriminating letters about Veraswami surface, as well as threats to his English friend James Flory. ...Show more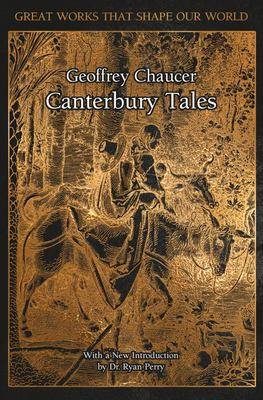 $49.99
AUD
Category: International Classics | Series: Great Works That Shape Our World Ser.
The Canterbury Tales by Geoffrey Chaucer from Coterie Classics All Coterie Classics have been formatted for ereaders and devices and include a bonus link to the free audio book. "Then you compared a woman's love to Hell, To barren land where water will not dwell, And you compared it to a quenchless fire , The more it burns the more is its desire To burn up everything that burnt can be. You say that just as worms destroy a tree A wife destroys her husband and contrives, As husbands know, the ruin of their lives. " ? Geoffrey Chaucer, The Canterbury Tales The Canterbury Tales are collection of stories by Chaucer, each attributed to a fictional medieval pilgrim. ...Show more
$12.99
AUD
Category: International Classics | Series: Popular Penguins Ser.
'What's it going to be then, eh?'In this nightmare vision of youth in revolt, fifteen-year-old Alex and his friends set out on a diabolical orgy of robbery, rape, torture and murder. Alex is jailed for his teenage delinquency and the State tries to reform him - but at what cost?Social prophecy? Black co medy? Study of freewill? A Clockwork Orangeis all of these. It is also a dazzling experiment in language, as Burgess creates a new language - 'nadsat', the teenage slang of a not-too-distant future.'Every generation should discover this book' Time Out'A gruesomely witty cautionary tale'Time ...Show more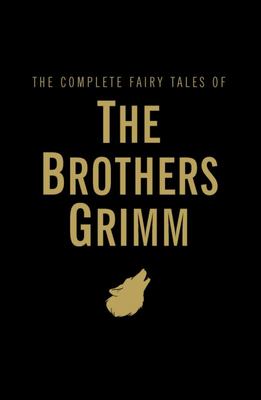 $49.99
AUD
Category: International Classics | Series: Wordsworth Library Collection
Jacob Grimm (1785-1863) and his brother Wilhelm (1786-1859) were philologists and folklorists. The brothers rediscovered a host of fairy tales, telling of princes and princesses in their castles, witches in their towers and forests, of giants and dwarfs, of fabulous animals and dark deeds. Together wit h the well-known tales of Rapunzel, The Goose Girl, Sleeping Beauty, Hansel and Gretel and Snow White, there are the darker tales such as Death's Messengers which deserve to be better known, and which will appeal not only to all who are interested in the history of folklore, but also to all those who simply love good story-telling. ...Show more
$39.99
AUD
Category: International Classics | Series: Wordsworth Library Collection
This collection comprises of Joyce's three novels, plus the short story collection Dubliners. Dubliners, about Joyce's native city, is faithful to his country, seeing it unflinchingly and challenging every precedent and piety in Irish literature. The stories in Dubliners show us truants, seducers, hoste sses, corrupt politicians, failing priests, struggling musicians, poets, patriots, and many more simply striving to get by. A Portrait of the Artist as a Young Man falls between the realism of Dubliners and the symbolism of Ulysses. The novel is a highly autobiographical account of the youth of Stephen Dedalus, who comes to realize that before he can become a true artist, he must rid himself of the stultifying effects of the religion, politics and essential bigotry of his life in late 19th century Ireland. Written with a light touch, it is perhaps the most accessible of Joyce's works. Ulysses is James Joyce's astonishing masterpiece. Scandalously frank, it tells of the events which befall Leopold Bloom and Stephen Dedalus in Dublin on 16 June 1904, during which Bloom's voluptuous wife, Molly, commits adultery. Initially deemed obscene in England and the USA, this richly-allusive novel, revolutionary in its modernistic experimentalism, was hailed as a work of genius by W. B. Yeats, T. S. Eliot and Ernest Hemingway. Finnegans Wake is the book of Here Comes Everybody and Anna Livia Plurabelle and their family - their book, but in a curious way the book of us all as well as all our books. Joyce's last great work, it is not comprised of many borrowed styles, like Ulysses, but, rather, formulated as one dense, tongue-twisting soundscape. It also remains the most hilarious, 'obscene', book of innuendos ever to be imagined. ...Show more
$49.99
AUD
Category: International Classics | Series: Wordsworth Library Collection
William Shakespeare (1564-1616) is acknowledged as the greatest dramatist of all time. He excels in plot, poetry and wit, and his talent encompasses the great tragedies of Hamlet, King Lear, Othello and Macbeth as well as the moving history plays and the comedies such as A Midsummer Night's Dream, The T aming of the Shrew and As You Like It with their magical combination of humour, ribaldry and tenderness. This volume is a reprint of the Shakespeare Head Press edition, and it presents all the plays in chronological order in which they were written. It also includes Shakespeare's Sonnets, as well as his longer poems Venus and Adonis and The Rape of Lucrece. ...Show more