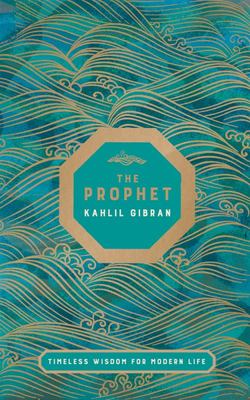 $19.99
AUD
Category: International Classics
Kahlil Gibran's best-known work, The Prophet, is a book of 26 poetic essays written in English. Kahlil Gibran took more than 11 years to formulate and perfect this book. The Prophet represents the height of Gibran's literary career as he came to be noted as 'the bard of Washington Street'. The twelve il lustrations in this volume are drawn by the author himself. Original Illustrations Matte Cover  8.5x11'' Large Print ...Show more
$14.99
AUD
Category: International Classics | Series: Macmillan Collector's Library
It was the best of times, it was the worst of times, it was the age of wisdom, it was the age of foolishness, it was the epoch of belief, it was the epoch of incredulity, it was theseason of Light, it was the season of Darkness, it was the spring of hope, it was the winter of despair, we had everything before us, we had nothing before us, we were all going direct to Heaven, we were all going direct the other way-- in short, the period was so far like the present period, that some of its noisiest authorities insisted on its being received, for good or for evil, in the superlative degree of comparison only. ...Show more
Aesop's Fables (Macmillan Collector's Library)
by Aesop Aesop; Anna South (Afterword by); Barbara Frith (Illustrator); Arthur Rackham (Illustrator)
$14.99
AUD
Category: International Classics | Series: Macmillan Collector's Library
This timeless collection brings together three hundred of the most enduringly popular of Aesop's fables in a volume that will delight young and old readers alike. Here are all the age-old favourites - the wily fox, the vain peacock, the predatory cat and the steady tortoise - just as endearingly vivid a nd relevant now as they were for their very first audience. This elegant Macmillan Collector's Library edition of Aesop's Fables features illustrations by Arthur Rackham, the leading decorative illustrator of the Edwardian period, which have been beautifully and sensitively coloured by Barbara Frith. This beautiful edition features an afterword by publisher and editor Anna South. Designed to appeal to the booklover, the Macmillan Collector's Library is a series of beautiful gift editions of much loved classic titles. Macmillan Collector's Library are books to love and treasure. ...Show more
$12.99
AUD
Category: International Classics | Series: Popular Penguins Ser.
Alice's Adventures in Wonderland (1865) is a novel written by English author: Lewis Carroll. It tells the story of a girl named Alice who falls down a rabbit-hole into a fantasy world populated by peculiar and anthropomorphic creatures.The tale is filled with allusions to Dodgson's friends (and enemies) , and to the lessons that British schoolchildren were expected to memorize. The tale plays with logic in ways that have made the story of lasting popularity with adults as well as children. It is considered to be one of the most characteristic examples of the genre of literary nonsense, and its narrative course and structure has been enormously influential, mainly in the fantasy genre. ...Show more
$14.99
AUD
Category: International Classics
Orwell's powerful, unnerving and timeless allegory of oppression and rebellion, brought to life for a new age of readers in a stunning dyslexia-friendly edition. When the lazy and drunken Mr Jones of Manor Farm forgets to feed his livestock the down-trodden and over-worked animals unite to take back the ir freedom. Led by the pigs Napoleon and Snowball they imagine this rebellion is the start of a life of prosperity and plenty. But as a cunning, brutal elite amongst them begins to take control something new and unexpected emerges ... ...Show more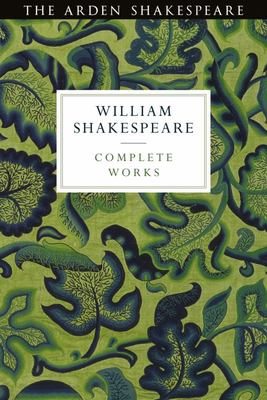 Arden Shakespeare Third Series Complete Works
by Ann Thompson (Editor); David Scott Kastan (Editor); H. R. Woudhuysen (Editor); Richard Proudfoot (Editor)
$44.99
AUD
Category: International Classics | Series: The\Arden Shakespeare Third Ser.
This new Complete Works marks the completion of the Arden Shakespeare Third Series and includes the complete plays, poems and sonnets, edited by leading international scholars. New to this edition are the 'apocryphal' plays, part-written by Shakespeare- Double Falsehood, Sir Thomas More and King Edward III. The anthology is unique in giving all three extant texts of Hamlet from Shakespeare's time- the first and second Quarto texts of 1603 and 1604-5, and the first Folio text of 1623. The volume has a general introduction, short contextual introductions to the texts, a glossary and a bibliography to aid understanding and study. The works include- Shakespeare's Sonnets A Lover's Complaint Venus and Adonis Lucrece The Passionate Pilgrim The Phoenix and the Turtle All's Well that Ends Well Antony and Cleopatra As You Like It The Comedy of Errors Coriolanus Cymbeline Double Falsehood Hamlet- Second Quarto Hamlet- First Quarto Hamlet- First Folio Julius Caesar King Edward III King Henry IV, Part 1 King Henry IV, Part 2 King Henry V King Henry VI, Part 1 King Henry VI, Part 2 King Henry VI, Part 3 King Henry VIII King John King Lear King Richard II King Richard III Love's Labour's Lost Macbeth Measure for Measure The Merchant of Venice The Merry Wives of Windsor A Midsummer Night's Dream Much Ado About Nothing Othello Pericles Romeo and Juliet Sir Thomas More The Taming of the Shrew The Tempest Timon of Athens Titus Andronicus Troilus and Cressida Twelfth Night The Two Gentlemen of Verona The Two Noble Kinsmen The Winter's Tale ...Show more
Big Sur
by Jack Kerouac
$19.99
AUD
Category: International Classics | Series: Penguin Modern Classics
In 1960 Jack Kerouac was near breaking point. Driven mad by constant press attention in the wake of the publication of On the Road, he needed to 'get away to solitude again or die', so he withdrew to a cabin in Big Sur on the Californian coast. The resulting novel, in which his autobiographical hero Jac k Duluoz wrestles with doubt, alcohol dependency and his urge towards self-destruction, is one of Kerouac's most personal and searingly honest works. Ending with the poem "Sea: Sounds of the Pacific Ocean at Big Sur", it shows a man coming down from his hedonistic youth and trying to come to terms with fame, the world and himself. ...Show more
Brave New World
by Aldous Huxley; Margaret Atwood (Introduction by)
$14.99
AUD
Category: International Classics
Brave New World is a novel written in 1931 by Aldous Huxley and published in 1932. Set in London of AD 2540 (632 A.F. - "After Ford" - in the book), the novel anticipates developments in reproductive technology, sleep-learning, psychological manipulation, and operant conditioning that combine to profoun dly change society. ...Show more
$22.99
AUD
Category: International Classics | Series: Penguin Modern Classics Ser.
Based on his experiences as a policeman in Burma, George Orwell's first novel presents a devastating picture of British colonial rule. It describes corruption and imperial bigotry in a society where, 'after all, natives were natives - interesting, no doubt, but finally ... an inferior people'. When Flor y, a white timber merchant, befriends Indian Dr Veraswami, he defies this orthodoxy. The doctor is in danger: U Po Kyin, a corrupt magistrate, is plotting his downfall. The only thing that can save him is membership of the all-white Club, and Flory can help. Flory's life is changed further by the arrival of beautiful Elizabeth Lackersteen from Paris, who offers an escape from loneliness and the 'lie' of colonial life. ...Show more
$19.99
AUD
Category: International Classics | Series: Macmillan Collector's Library
Literary titan George Orwell penned Animal Farm and 1984, as well as this classic. In Burmese Days, Orwell drew upon his own time in India to craft a biting look at the days of British Imperialism. When a whites-only European club decides to allow one native membership, Dr. Veraswami is first in line to be chosen. But then incriminating letters about Veraswami surface, as well as threats to his English friend James Flory. ...Show more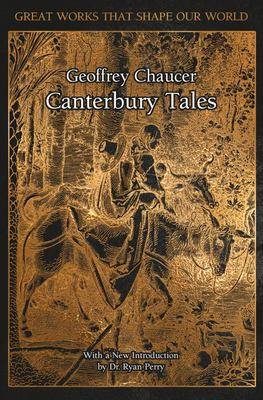 $49.99
AUD
Category: International Classics | Series: Great Works That Shape Our World Ser.
The Canterbury Tales by Geoffrey Chaucer from Coterie Classics All Coterie Classics have been formatted for ereaders and devices and include a bonus link to the free audio book. "Then you compared a woman's love to Hell, To barren land where water will not dwell, And you compared it to a quenchless fire , The more it burns the more is its desire To burn up everything that burnt can be. You say that just as worms destroy a tree A wife destroys her husband and contrives, As husbands know, the ruin of their lives. " ? Geoffrey Chaucer, The Canterbury Tales The Canterbury Tales are collection of stories by Chaucer, each attributed to a fictional medieval pilgrim. ...Show more