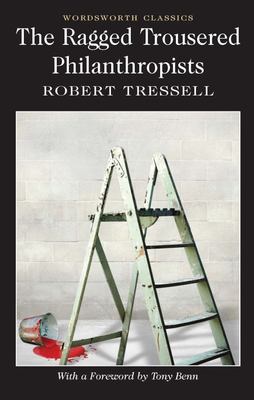 The Ragged Trousered Philanthropists
by Robert Tressell; Lionel Kelly (Intro and Notes by); Keith Carabine (Contribution by); Tony Benn (Foreword by)
$7.99
AUD
Category: International Classics | Series: Wordsworth Classics Ser.
The scenery of The Ragged Trousered Philanthropists by Robert Tressel is laid in a fictional English town Mugsborough. The book shows a detailed picture of a social, economic, and cultural life of a British society of the twentieth century. The novel has a sharp political orientation as well, it bitterl y criticizes capitalism that, as Tressel, a former painter, considered, was a main reason for social problems and inequity. The novel The Ragged Trousered Philanthropists still belongs to the classic of a world literature. ...Show more
$19.99
AUD
Category: International Classics | Series: Virago Modern Classics
'Last night I dreamt I went to Manderley again . . .' Working as a lady's companion, our heroine's outlook is bleak until, on a trip to the south of France, she meets a handsome widower whose proposal takes her by surprise. She accepts but, whisked from glamorous Monte Carlo to brooding Manderley, the new Mrs de Winter finds Max a changed man. And the memory of his dead wife Rebecca is for ever kept alive by the forbidding housekeeper Mrs Danvers . . . An international bestseller that has never gone out of print, Rebecca is the haunting story of a young woman consumed by love and the struggle to find her identity. ...Show more
Meditations
by Marcus Aurelius (Emperador de Roma)
$14.99
AUD
Category: International Classics | Series: Penguin Classics | Reading Level: very good
A leading translation of Stoic philosophy in wise and practical aphorisms that have inspired Bill Clinton, Ryan Holiday, Anna Kendrick and many more. Written in Greek by an intellectual Roman emperor without any intention of publication, the Meditations of Marcus Aurelius offer a wide range of fascinati ng spiritual reflections and exercises developed as the leader struggled to understand himself and make sense of the universe. Spanning from doubt and despair to conviction and exaltation, they cover such diverse topics as the question of virtue, human rationality, the nature of the gods and the values of leadership. But while the Meditations were composed to provide personal consolation, in developing his beliefs Marcus also created one of the greatest of all works of philosophy: a series of wise and practical aphorisms that have been consulted and admired by statesmen, thinkers and ordinary readers for almost two thousand years. To provide a full understanding of Aurelius's seminal work, this edition includes explanatory notes, a general index, an index of quotations, an index of names, and an introduction by Diskin Clay putting the work in its biographical, historical, and literary context, a chronology of Marcus Aurelius's life and career. For more than seventy years, Penguin has been the leading publisher of classic literature in the English-speaking world. With more than 1,700 titles, Penguin Classics represents a global bookshelf of the best works throughout history and across genres and disciplines. Readers trust the series to provide authoritative texts enhanced by introductions and notes by distinguished scholars and contemporary authors, as well as up-to-date translations by award-winning translators. ...Show more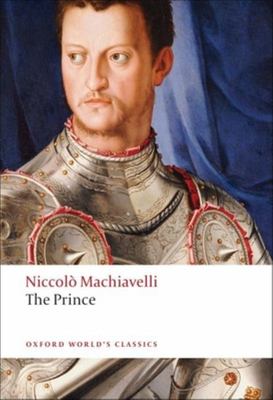 The Prince
by Niccolo Machiavelli
$19.95
AUD
Category: International Classics | Series: Oxford World's Classics
'A prince must not have any other object nor any other thought...but war, its institutions, and its discipline; because that is the only art befitting one who commands.' When Machiavelli's brief treatise on Renaissance statecraft and princely power was posthumously published in 1532, it generated a deba te that has raged unabated until the present day. Based upon Machiavelli's first-hand experience as an emissary of the Florentine Republic to the courts of Europe, The Prince analyses the usually violent means by which men seize, retain, and lose political power. Machiavelli added a dimension of incisive realism to one of the major philosophical and political issues of his time, especially the relationship between public deeds and private morality. His book provides a remarkably uncompromising picture of the true nature of power, no matter in what era or by whom it is exercised. This fluent new translation is accompanied by comprehensive notes and an introduction that considers the true purpose of The Prince and dispels some of the myths associated with it. ...Show more
Big Sur
by Jack Kerouac
$19.99
AUD
Category: International Classics | Series: Penguin Modern Classics
In 1960 Jack Kerouac was near breaking point. Driven mad by constant press attention in the wake of the publication of On the Road, he needed to 'get away to solitude again or die', so he withdrew to a cabin in Big Sur on the Californian coast. The resulting novel, in which his autobiographical hero Jac k Duluoz wrestles with doubt, alcohol dependency and his urge towards self-destruction, is one of Kerouac's most personal and searingly honest works. Ending with the poem "Sea: Sounds of the Pacific Ocean at Big Sur", it shows a man coming down from his hedonistic youth and trying to come to terms with fame, the world and himself. ...Show more
Brave New World
by Aldous Huxley; Margaret Atwood (Introduction by)
$14.99
AUD
Category: International Classics
Brave New World is a novel written in 1931 by Aldous Huxley and published in 1932. Set in London of AD 2540 (632 A.F. - "After Ford" - in the book), the novel anticipates developments in reproductive technology, sleep-learning, psychological manipulation, and operant conditioning that combine to profoun dly change society. ...Show more
$22.99
AUD
Category: International Classics | Series: Penguin Modern Classics Ser.
Based on his experiences as a policeman in Burma, George Orwell's first novel presents a devastating picture of British colonial rule. It describes corruption and imperial bigotry in a society where, 'after all, natives were natives - interesting, no doubt, but finally ... an inferior people'. When Flor y, a white timber merchant, befriends Indian Dr Veraswami, he defies this orthodoxy. The doctor is in danger: U Po Kyin, a corrupt magistrate, is plotting his downfall. The only thing that can save him is membership of the all-white Club, and Flory can help. Flory's life is changed further by the arrival of beautiful Elizabeth Lackersteen from Paris, who offers an escape from loneliness and the 'lie' of colonial life. ...Show more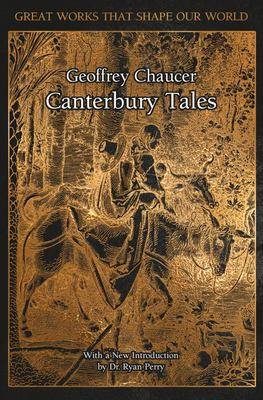 $49.99
AUD
Category: International Classics | Series: Great Works That Shape Our World Ser.
The Canterbury Tales by Geoffrey Chaucer from Coterie Classics All Coterie Classics have been formatted for ereaders and devices and include a bonus link to the free audio book. "Then you compared a woman's love to Hell, To barren land where water will not dwell, And you compared it to a quenchless fire , The more it burns the more is its desire To burn up everything that burnt can be. You say that just as worms destroy a tree A wife destroys her husband and contrives, As husbands know, the ruin of their lives. " ? Geoffrey Chaucer, The Canterbury Tales The Canterbury Tales are collection of stories by Chaucer, each attributed to a fictional medieval pilgrim. ...Show more
$12.99
AUD
Category: International Classics | Series: Popular Penguins Ser.
'What's it going to be then, eh?'In this nightmare vision of youth in revolt, fifteen-year-old Alex and his friends set out on a diabolical orgy of robbery, rape, torture and murder. Alex is jailed for his teenage delinquency and the State tries to reform him - but at what cost?Social prophecy? Black co medy? Study of freewill? A Clockwork Orangeis all of these. It is also a dazzling experiment in language, as Burgess creates a new language - 'nadsat', the teenage slang of a not-too-distant future.'Every generation should discover this book' Time Out'A gruesomely witty cautionary tale'Time ...Show more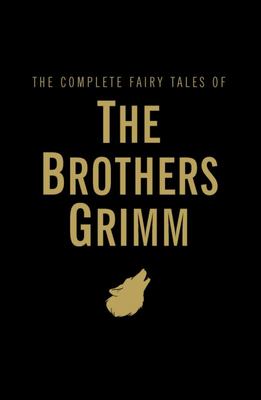 $49.99
AUD
Category: International Classics | Series: Wordsworth Library Collection
Jacob Grimm (1785-1863) and his brother Wilhelm (1786-1859) were philologists and folklorists. The brothers rediscovered a host of fairy tales, telling of princes and princesses in their castles, witches in their towers and forests, of giants and dwarfs, of fabulous animals and dark deeds. Together wit h the well-known tales of Rapunzel, The Goose Girl, Sleeping Beauty, Hansel and Gretel and Snow White, there are the darker tales such as Death's Messengers which deserve to be better known, and which will appeal not only to all who are interested in the history of folklore, but also to all those who simply love good story-telling. ...Show more
$39.99
AUD
Category: International Classics | Series: Wordsworth Library Collection
This collection comprises of Joyce's three novels, plus the short story collection Dubliners. Dubliners, about Joyce's native city, is faithful to his country, seeing it unflinchingly and challenging every precedent and piety in Irish literature. The stories in Dubliners show us truants, seducers, hoste sses, corrupt politicians, failing priests, struggling musicians, poets, patriots, and many more simply striving to get by. A Portrait of the Artist as a Young Man falls between the realism of Dubliners and the symbolism of Ulysses. The novel is a highly autobiographical account of the youth of Stephen Dedalus, who comes to realize that before he can become a true artist, he must rid himself of the stultifying effects of the religion, politics and essential bigotry of his life in late 19th century Ireland. Written with a light touch, it is perhaps the most accessible of Joyce's works. Ulysses is James Joyce's astonishing masterpiece. Scandalously frank, it tells of the events which befall Leopold Bloom and Stephen Dedalus in Dublin on 16 June 1904, during which Bloom's voluptuous wife, Molly, commits adultery. Initially deemed obscene in England and the USA, this richly-allusive novel, revolutionary in its modernistic experimentalism, was hailed as a work of genius by W. B. Yeats, T. S. Eliot and Ernest Hemingway. Finnegans Wake is the book of Here Comes Everybody and Anna Livia Plurabelle and their family - their book, but in a curious way the book of us all as well as all our books. Joyce's last great work, it is not comprised of many borrowed styles, like Ulysses, but, rather, formulated as one dense, tongue-twisting soundscape. It also remains the most hilarious, 'obscene', book of innuendos ever to be imagined. ...Show more