$35.00
AUD
Category: Music
Renowned music journalist Stuart Coupe examines the life of an Australian music icon - honest, revealing and a must-read for Paul Kelly fans and music lovers alike. He's been called Australia's Bob Dylan and likened to Springsteen and Neil Young, but Paul Kelly stands alone as a chronicler of his and ou r times. He is Australia's best-loved singer, songwriter, author and poetic observer and though he has written his own stories, no one has captured the broader life and times of Paul Kelly - until now. Renowned music journalist, author and for many years Kelly's manager, Stuart Coupe takes us from Kelly's family life as the sixth of nine children in Adelaide to his life today. With Paul's blessing and access to friends, family, band mates and musical collaborators, Coupe shows Paul's evolution from a young man who only really picked up a guitar in his late teens, to an Australian music icon. Through hundreds of interviews, Coupe details the way Paul juggled the demands, temptations and excesses of rock'n'roll with real life. Revealing Paul Kelly's personal relationships, his friendships, his generosity and support of other artists, such as Archie Roach, Kasey Chambers, Kev Carmody, Vika and Linda Bull and Courtney Barnett, the force of Kelly's powerful storytelling, his musical creativity, his activism and his work ethic also shines through. ...Show more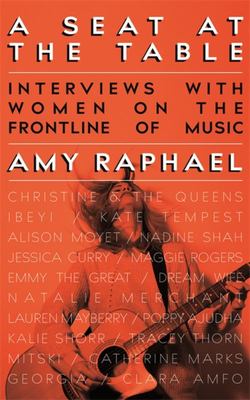 $32.99
AUD
Category: Music
In Never Mind the Bollocks: Women Rewrite Rock (Virago, 1995; published as Grrrls: Viva Rock Divas in the US by St Martin's Griffin, 1996), writer and critic Amy Raphael interviewed twelve female musicians, from Courtney Love to Kim Gordon, from Bjork to Kristin Hersh. As Debbie Harry wrote in the forew ord, each artist's life was 'so different and similar and intriguing.' More than two decades on, Raphael asks a group of contemporary female musicians to tell their stories, from Kate Tempest to Maggie Rogers, from Christine and the Queens to Ibeyi. ...Show more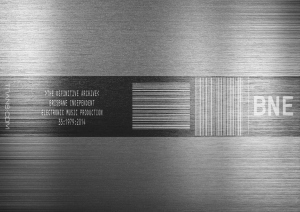 $75.00
AUD
Category: Music
The BNE Project celebrates 35 years of independent electronic music production in Brisbane from 1979 to 2014, through the release of a hardcover book and unique music archive featuring 140 bands & artists and over 260 tracks.
$16.99
AUD
Category: Music
Billie Eilish - The Essential Fan Guidetells the story of one of the most unique and exciting pop stars on the planet. Follow the rise and rise of Billie - and her producer brother Finneas O'Connell - from bedroom singer to festival headliner with the No. 1 album in the world, When We All Fall Asleep, W here Do We Go?and the huge singles 'Bad Guy', 'Everything I Wanted' and the James Bond movie song 'No Time to Die'. Filled with quotes from Billie and her closest collaborators, discussing fame, fashion, fans and more, Billie Eilish - The Essential Fan Guidetakes you onstage, in the studio and behind the scenes with the most hyped artist of her generation. ...Show more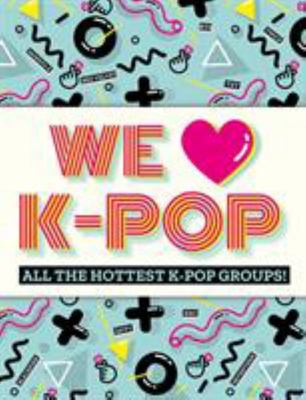 $16.99
AUD
Category: Music
We Love K-Popis a true celebration of Korean Wave music. Packed with vibrant photos, readers will journey through the songs, styles and stories behind all their favourite K-Pop groups and solo artists. Discover more about the process of transforming from trainee to idol, rate the best music videos, and compare key stats. Whether you're a Blink, a Carat, or part of the Army, there's something for every K-Pop fan! ...Show more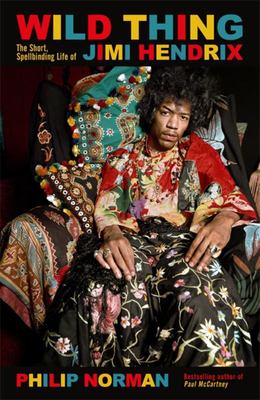 $32.99
AUD
Category: Music
Celebrated as the most innovative guitarist ever to play, Jimi Hendrix (1942-1970) is renowned for symphonic solos and virtuosic picking (sometimes, with his teeth). But, as Philip Norman describes, before Hendrix was setting guitars aflame onstage, he was a shy kid in Seattle,  lucking at a broken ukul ele and looking out for his father, who chided him for playing left- handed. Interweaving new interviews with friends, lovers, bandmates, and his family, Wild Thing vividly reconstructs Hendrix's remarkable life-- from playing in segregated clubs on the Chitlin' Circuit to earning stardom in Swinging London in 1966. For more than four mind- boggling years Hendrix found unparalleled success, making historic appearances at Monterey and Woodstock while becoming the highest paid musician of his day, but it all abruptly ended with his tragic death in the sordid basement of a London hotel. Filled with insights into the greatest moments in rock history, Wild Thing reveals the endlessly complex figure behind the unforgettable riffs. ...Show more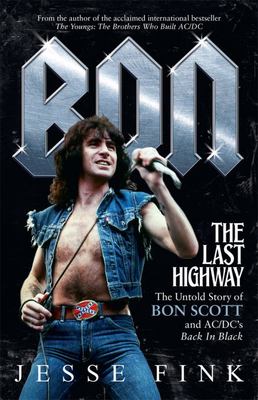 $34.99
AUD
Category: Music
In the early hours of 19 February 1980, Bon Scott, lead singer of the rock band AC/DC, left The Music Machine in Camden, London, with a man called Alistair Kinnear, whereupon he lost consciousness and was left to sleep in Alistair's Renault 5, parked outside Alistair's East Dulwich apartment. That even ing, Bon's lifeless body was found, still in the car. He was pronounced dead on arrival at King's College Hospital. Less than two months later, far away in the Caribbean, recording began on Back In Black, AC/DC's tribute to their fallen bandmate. Worldwide, it would go on to become the biggest selling rock album of all time. The legend of the man known around the world simply as 'Bon' only grows with each passing year - in death the AC/DC icon has become a god to millions of people - but how much of his story is myth or pure fabrication and how much of the real man do we know? There have been books that claim to tell his story. They haven't even come close. Jesse Fink, author of the critically acclaimed international bestseller The Youngs- The Brothers Who Built AC/DC, leaves no stone unturned for Bon- The Last Highway, a book years in the making that finally solves the riddle of the death of Bon Scott. The 1977-80 period forged the legend of AC/DC. There wasn't a harder working band in the music business. But, as Fink startlingly reveals, the relentless AC/DC machine was also threatening to come apart. Fink has answers to the nagging questions rock 'n' roll fans have been asking since 1980 and reveals secrets that will change music history. Bon- The Last Highway is the original, forensic, unflinching and masterful biography Bon Scott has so richly deserved and music fans around the world have been waiting for. ...Show more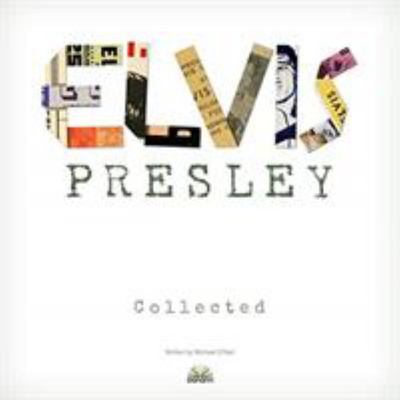 $39.99
AUD
Category: Music | Series: Collected Ser.
Follow the incredible story of the man they call the "King of Rock and Roll". Elvis Presley's life and career is shown from his care-free beginnings at Sun records in the 1950s to global superstardom. In addition the book features rare interviews with the legendary Elvis guitarist Scotty Moore, Drummer DJ Fontana and Elvis's loyal backing singers the Jordanaires. To bring you even closer to the King the book features a wide variety of superb on the page rare memorabilia and documents from the archives covering Elvis' career including tour posters personal letters publicity material and fascinating items and tickets from his greatest gigs together with his best album covers. ...Show more
$32.99
AUD
Category: Music
The first in-depth biography of Malcolm Young, from the author of High Voltage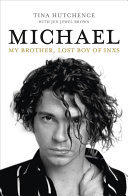 $22.99
AUD
Category: Music
INXS singer/songwriter Michael Hutchence was the celebrated frontman of a band that was the biggest in the world. Michael's big sister, Tina, adored him from the start. From a 12-year-old holding him in her arms as a newborn, to being his teenage nanny, Tina remained Michael's trusted confidant until hi s sudden death. Tina's intimate and detailed telling of her brother's story--from faltering teenager with a lisp to raging rock star--blazes with love and adventure, and includes the acquired brain injury that changed everything for Michael; the risky schemes that saw him named in the Paradise Papers expose of 2017; his secret philanthropy in support of East Timor; and his bliss at the birth of his only child, Heavenly Hiraani Tiger Lily. This personal and heartfelt biography reveals the incredible, rollercoaster life of an enduring superstar and shares the private moments of an adored brother, son, and father. ...Show more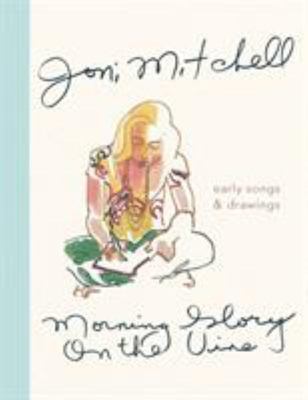 $39.99
AUD
$49.99
(20% off)
Category: Music | Reading Level: Biography
A gorgeous compendium of Joni Mitchell's handwritten lyrics and drawings, originally handcrafted as a gift for a select group of friends in 1971 and now available to the public for the first time   In 1971, as her album Blue topped charts around the world, Joni Mitchell crafted one hundred copies of Mor ning Glory on the Vine as a holiday gift for her closest friends. For this stunningly beautiful book, Joni hand-wrote an exquisite selection of her own lyrics and poems and illustrated them with more than thirty of her original pictures. Handcrafted, signed, and numbered in Los Angeles, the existing copies of this labor of love have rarely been seen in the past half-century.    Now, during Joni's seventy-fifth birthday year, Morning Glory on the Vine: Early Songs and Drawings will be widely available for the first time. In this faithfully reproduced edition, Joni's best-loved lyrics and poems spill across the pages in her own elegant script. The lively, full-color drawings depict a superb array of landscapes, still lifes, portraits of friends, self-portraits, innovative abstractions, and more. All the artwork from the original book is included, along with several additional pictures that Joni drew of her friends from the same period. Finally, the refreshed volume features an original introduction written by Joni. Morning Glory on the Vine is a gorgeous and intimate keepsake and an invitation to explore anew the dazzling, visionary world of Joni Mitchell. ...Show more
$29.95
AUD
Category: Music
From cult heroes the Saints and the Go-Betweens to national icons Powderfinger and international stars Savage Garden, Brisbane has produced more than its share of great bands. But behind the music lay a ghost city of malice and corruption. Pressed under the thumb of the Bjelke-Petersen government and it s toughest enforcers - the police - Brisbane's musicians, radio announcers and political activists braved ignorance, harassment and often violence to be heard. Pig City's reputation has grown in the decade since its first publication. In 2007, Queensland Music Festival staged the book as an all-day music event, headlined by the first performance in nearly 30 years by the original line-up of the Saints. This updated 10th anniversary edition features a scathing new introduction by the author, assessing the changing shape of Brisbane, its music, and troubling developments since the return of the state of Queensland to conservative governance. ...Show more