$22.99
AUD
Category: Popular Psychology
Could psychedelic drugs change our worldview? One of America's most revered writers takes us on a mind-altering journey to the frontiers of human consciousness. 'It's as if we made entering gothic cathedrals illegal, or museums, or sunsets!' When LSD was first discovered in the 1940s, it seemed to res earchers, scientists and doctors as if the world might be on the cusp of psychological revolution. It promised to shed light on the deep mysteries of consciousness, as well as offer relief to addicts and the mentally ill. But in the 1960s, with the vicious backlash against the counter-culture, all further research was banned. In recent years, however, work has quietly begun again on the amazing potential of LSD, psilocybin and DMT. Could these drugs in fact improve the lives of many people? Diving deep into this extraordinary world and putting himself forward as a guinea-pig, Michael Pollan has written a remarkable history of psychedelics and a compelling portrait of the new generation of scientists fascinated by the implications of these drugs. How to Change Your Mind is a report from what could very well be the future of human consciousness. ...Show more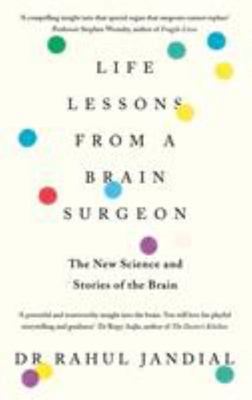 $35.00
AUD
Category: Popular Psychology
For years Dr Rahul Jandial has transformed the lives of his neurosurgery patients by putting them through 'brain rehab', his specially developed boot camp for restoring brain function. In this eye-opening, informative and accessible guide, he uses his years of expertise to show how healthy people can re wire their brains to work in a higher gear. With quick and easy daily exercises, Neurofitness will show you how to- - boost your memory - control stress and emotions - minimize pain - unleash creativity - raise smart kids - avoid Alzheimer's. Using a combination of scientific research and fascinating real-life stories from his own operating room, acclaimed neurosurgeon Rahul Jandial explains how to boost your brain power for good. ...Show more
$24.99
AUD
Category: Popular Psychology
Every day we make decisions: about the things that we buy or the meals we eat; about the investments we make or our children's health and education; even the causes that we champion or the planet itself. Unfortunately, we often choose poorly. We are all susceptible to biases that can lead us to make bad decisions that make us poorer, less healthy and less happy. And, as Thaler and Sunstein show, no choice is ever presented to us in a neutral way. By knowing how people think, we can make it easier for them to choose what is best for them, their families and society. Using dozens of eye-opening examples the authors demonstrate how to nudge us in the right directions, without restricting our freedom of choice. "Nudge" offers a unique new way of looking at the world for individuals and governments alike. This is one of the most engaging, provocative and important books you will ever read. ...Show more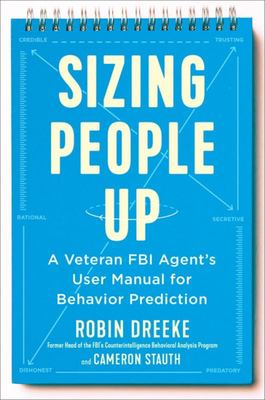 $32.99
AUD
Category: Popular Psychology
After two decades as a behavior analyst in the FBI, Robin Dreeke knows a thing or two about sizing people up. He's navigated complex situations that range from handling Russian spies to navigating the internal politics at the Bureau. Through that experience, he was forced to develop a knack for reading people--their intentions, their capabilities, their desires and their fears. Dreeke's first book, It's Not All About "Me," has become a cult favorite with readers seeking to build quick rapport with others. His last book, The Code of Trust, was about how to inspire trust in others as a leader. In Sizing People Up, Dreeke shares his simple, six-step system that helps you predict anyone's future behavior based on their words, goals, patterns of action, and the situation at hand. Predicting the behavior of others is an urgent need for anyone whose work involves relationships with others, whether it's leading an organization, collaborating with a teammate, or closing a sale. But predictability is not as simple as good and evil, or truth and fiction. Allies might make a promise with every intention of keeping it, not realizing that they will be unable to do so due to some personal shortcoming. And those seeking to thwart your endeavor may not realize how reliable their malevolent tells have become. Dreeke's system is simple, but powerful. For instance, a colleague might have a strong moral code, but do they believe your relationship will be long-term? Even the most upstanding person can betray your trust if they don't see themselves tied to you or your desired result in the long term. How can you determine whether someone has both the skill and will to do what they've said they're going to do? Behaviors as subtle as how they take notes will reveal their reliability. Using this book as their manual, readers will be able to quickly and easily determine who they can trust and who they can't; who is likely to deliver on promises and who will disappoint; and when a person is vested in your success vs when they are actively plotting your demise. With this knowledge they can confidently embark on anything from a business venture to a romantic relationship to a covert operation without the stress of the unknown. ...Show more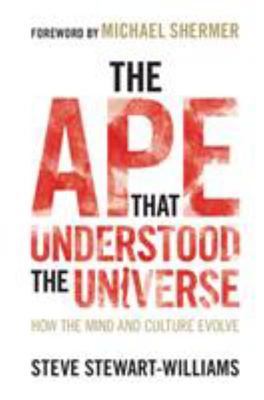 $27.95
AUD
Category: Popular Psychology
The Ape that Understood the Universe is the story of the strangest animal in the world: the human animal. It opens with a question: How would an alien scientist view our species? What would it make of our sex differences, our sexual behavior, our altruistic tendencies, and our culture? The book tackles these issues by drawing on two major schools of thought: evolutionary psychology and cultural evolutionary theory. The guiding assumption is that humans are animals, and that like all animals, we evolved to pass on our genes. At some point, however, we also evolved the capacity for culture - and from that moment, culture began evolving in its own right. This transformed us from a mere ape into an ape capable of reshaping the planet, travelling to other worlds, and understanding the vast universe of which we're but a tiny, fleeting fragment. Featuring a new foreword by Michael Shermer. ...Show more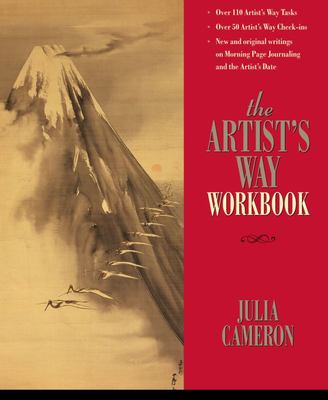 $47.99
AUD
Category: Popular Psychology
The creative process can be unlocked by anyone who follows Julia Cameron's Artists's Way, which has been embraced by many thousands of people and by connecting creativity to spirituality it has uncovered the potential of millions of people.
$29.99
AUD
Category: Popular Psychology | Series: Routledge Classics
Erich Fromm sees right to the heart of our contradictory needs for community and for freedom like no other writer before or since. In Fear of Freedom, Fromm warns that the price of community is indeed high, and it is the individual who pays. Fascism and authoritarianism may seem like receding shadows fo r some, but are cruel realities for many. Erich Fromm leaves a valuable and original legacy to his readers - a vastly increased understanding of the human character in relation to society. At the beginning of the 21st century, it is more important than ever to be aware of his powerful message. Listen, and take heed. ...Show more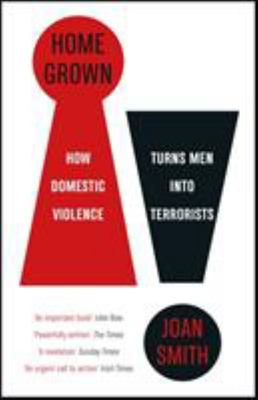 $29.99
AUD
Category: Popular Psychology | Reading Level: near fine
What do the attacks in London Bridge, Manchester and Westminster have in common with those at the Charlie Hebdo offices, the Finsbury Park Mosque attack and multiple US shootings? They were all carried out by men with histories of domestic violence. TERRORISM BEGINS AT HOME. Terrorism is seen as a speci al category of crime that has blinded us to the obvious - that it is, almost always, male violence. The extraordinary link between so many tragic recent attacks is that the perpetrators have practised in private before their public outbursts. In these searing case studies, Joan Smith, feminist and human rights campaigner, makes a compelling and persuasive argument for a radical shift in perspective. Incomprehensible ideology is transformed through her clear-eyed research into a disturbing but familiar pattern. From the Manchester bomber to the Charlie Hebdo attackers, from angry white men to the Bethnal Green girls, from US school shootings to the London gang members who joined ISIS, Joan Smith shows that, time and time again, misogyny, trauma and abuse lurk beneath the 'justifications' of religion or politics. Until Smith pointed it out in 2017, criminal authorities missed this connection because violence against women is dangerously normalised. Yet, since domestic abuse often comes before a public attack, it's here a solution to the scourge of our age might be found. Thought-provoking and essential, Home-Grown will lift the veil on a revelatory truth. ...Show more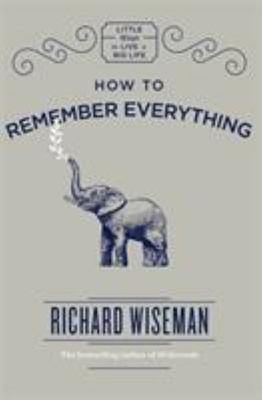 $19.99
AUD
Category: Popular Psychology
'Richard Wiseman is arguably the most interesting experimental psychologist working today' Scientific American Try to remember these letters: R A I O L T A L G. Struggling? Let's rearrange them and try again: A L L I G A T O R. Having a great memory is easy when you know how your mind works. Packed wi th powerful tricks of the memory trade and the science behind them, psychologist and bestselling writer Professor Richard Wiseman helps you to remember names and faces, birthdays and meetings, telephone numbers and shopping lists, exam answers and pub trivia, and where you left your keys (they are on the small table behind your sofa). Impress your friends, sharpen your mind and change your life with this unforgettable little gem of a book. ...Show more
Man and His Symbols
by Carl G. Jung; M. L. von Franz (Editor); Joseph L. Henderson (Editor); Jolande Jacobi (Editor); Aniela Jaffe (Editor)
$14.99
AUD
Category: Popular Psychology
Man and His Symbols owes its existence to one of Jung's own dreams. The great psychologist dreamed that his work was understood by a wide public, rather than just by psychiatrists, and therefore he agreed to write and edit this fascinating book. Here, Jung examines the full world of the unconscious, who se language he believed to be the symbols constantly revealed in dreams. Convinced that dreams offer practical advice, sent from the unconscious to the conscious self, Jung felt that self-understanding would lead to a full and productive life. Thus, the reader will gain new insights into himself from this thoughtful volume, which also illustrates symbols throughout history. Completed just before his death by Jung and his associates, it is clearly addressed to the general reader.   Praise for Man and His Symbols   "This book, which was the last piece of work undertaken by Jung before his death in 1961, provides a unique opportunity to assess his contribution to the life and thought of our time, for it was also his firsat attempt to present his life-work in psychology to a non-technical public. . . . What emerges with great clarity from the book is that Jung has done immense service both to psychology as a science and to our general understanding of man in society, by insisting that imaginative life must be taken seriously in its own right, as the most distinctive characteristic of human beings."--Guardian   "Straighforward to read and rich in suggestion."--John Barkham, Saturday Review Syndicate"This book will be a resounding success for those who read it."--Galveston News-Tribune"A magnificent achievement."--Main Currents"Factual and revealing."--Atlanta Times ...Show more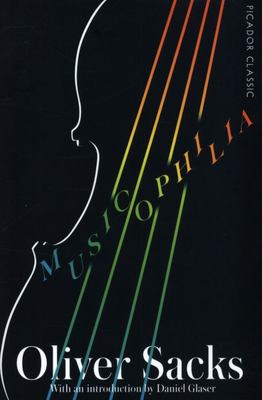 $19.99
AUD
Category: Popular Psychology | Series: Picador Classic Ser.
With an introduction by neuroscientist Daniel GlaserThe late Oliver Sacks' compassionate tales of people struggling to adapt to different neurological conditions have fundamentally changed the way we think of our own minds.Musicophilia is no different. In this breathtaking work, Sacks examines the power s of music through the individual experiences of patients, musicians and everyday people - those struck by affliction, unusual talent and even, in one case, by lightning - to show not only that music occupies more areas of our brain than language does, but also that it can torment, calm, organize and heal.Always wise and compellingly readable, these stories alter our conception of who we are and how we function, and show us an essential part of what it is to be human. ...Show more
$24.99
AUD
Category: Popular Psychology
'A humane discourse on the fragility of our minds, of the bodies that give rise to them, and of the world they create for us. This book is filled with wonders' Daily Telegraph Oliver Sacks' compassionate tales of people struggling to adapt to different neurological conditions have fundamentally changed the way we think of our own minds. In Musicophilia, he examines the powers of music through the individual experiences of patients, musicians and everyday people - those struck by affliction, unusual talent and even, in one case, by lightning - to show not only that music occupies more areas of our brain than language does, but also that it can torment, calm, organize and heal. Always wise and compellingly readable, these stories alter our conception of who we are and how we function, and show us an essential part of what it is to be human. 'Fascinating. Music, as Sacks explains, "can pierce the heart directly". And this is the truth that he so brilliantly focuses upon - that music saves, consoles and nourishes us' Daily Mail 'An elegantly outlined series of case studies ...which reveal the depth to which music grips so many people' Observer ...Show more