$19.99
AUD
Category: Philosophy | Series: 200 Words Ser.
If you have ever felt at a disadvantage when joining in a conversation on a subject that you aren't confident about, this new series is for you. Each book features definitions of two hundred words frequently used to describe and discuss a smart subject. Philosophy can be baffling, as well as fascinating , to the best of us. Let Anja Steinbauer guide you through doubt, dialectic, Dao, and much more. ...Show more
$22.99
AUD
Category: Philosophy
Philosophy is a discipline committed to helping us live wiser and less sorrowful lives. This book artfully draws together 40 of the greatest and most useful ideas found in philosophy, taking us on a journey around key concepts from both Eastern and Western cultures.We are invited to sample the distincti ve wisdom of Eastern philosophy via tea drinking ceremonies, walks in bamboo forests, contemplations of rivers and ritualised flower arranging sessions. From Western culture we seek the teachings of some of the greatest minds throughout history including Machiavellianism and Stoicism.This essential guide to philosophy reminds us of the wit, humanity and relevance of a number of great philosophers including Nietzsche, Heidegger, Confucius, Lao Tzu and Buddha. Essential thoughts about love, work, anxiety, self-knowledge andhappiness are examined, highlighted and inspiringly presented here so they can work their consoling effect where it is most needed: in our daily lives. ...Show more
$29.99
AUD
Category: Philosophy
Do Jesus's teachings add up to a coherent moral system, still relevant today? From the Sunday Times bestselling author of How the World Thinks.
$35.00
AUD
Category: Philosophy
Children are, in many ways, born philosophers. Without prompting, they ask some of the largest questions: about time, mortality, happiness and the meaning of it all. Yet sadly, too often, this inborn curiosity is not developed and with age the questions fall away. This is a book designed to harness chil drens' spontaneous philosophical instinct and to develop it through introductions to some of the most vibrant and essential philosophical ideas of history. The book takes us to meet leading figures of philosophy from around the world and from all eras - and shows us how their ideas continue to matter. The book functions as an ideal introduction to philosophy as well as a charming way to open up conversations between adults and children about the biggest questions we all face. ...Show more
$29.99
AUD
Category: Philosophy | Series: Routledge Classics Ser.
Extracted from Volume 9, Part I. Includes "Psychological Aspects of the Mother Archetype," "Concerning Rebirth," "The Phenomenology of the Spirit in Fairytales," and "On the Psychology of the Trickster-Figure."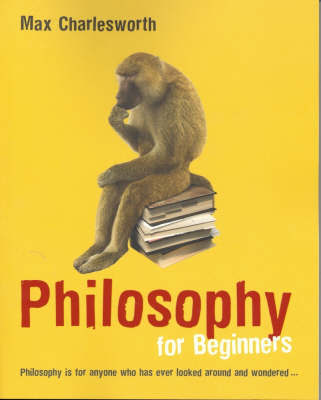 $22.95
AUD
Category: Philosophy
Encourages discussions on fundamental questions of humanity with a clarify of thought and with a degree of open-mindedness allied with a desire to thin for oneself. By introducing the ideas of various philosophers throughout history the author demonstrates the living nature of philosophy.
$12.99
AUD
Category: Philosophy | Series: Popular Penguins Ser. | Reading Level: near fine
Written in China more than 2,000 years ago, Sun Tzu's classic The Art of War is the first known study of the planning and conduct of military operations. These terse, aphoristic essays are unsurpassed in comprehensiveness and depth of understanding, examining not only battlefield maneuvers, but also rel evant economic, political, and psychological factors. Indeed, the precepts outlined by Sun Tzu can be applied outside the realm of military theory. It is read avidly by Japanese businessmen and in fact was touted in the movie Wall Street as the corporate raider's bible. The Art of War is the definitive study of combat. ...Show more
$12.99
AUD
Category: Philosophy | Series: Popular Penguins Ser. | Reading Level: very good
Alain de Botton has performed a stunning feat: he has transformed arcane philosophy into something accessible and entertaining, useful and kind. Drawing on the work of six of the world's most brilliant thinkers, de Botton has arranged a panoply of wisdom to guide us through our most common problems. Fro m the frustration of misplacing your keys to the sadness of losing a loved one, the writings of Seneca can offer consolation. For the agony of not having enough money, Epicurus has a solution that everyone can afford. If your life is beset by difficulty after difficulty, wise advice may be found in the words of Nietzsche. The Consolations of Philosophy is smart, lucid, and pleasing, a rare sort of book that wonderfully fulfills the promise of its title. ...Show more
$24.99
AUD
Category: Philosophy | Series: Routledge Great Minds
Written three years before his death, The Undiscovered Self combines acuity with concision in masterly fashion and is Jung at his very best. Offering clear and crisp insights into some of his major theories, such as the duality of human nature, the unconscious, human instinct and spirituality, Jung warn s against the threats of totalitarianism and political and social propaganda to the free-thinking individual. As timely now as when it was first written, Jung's vision is a salutary reminder of why we should not become passive members of the herd. With a new foreword by Sonu Shamdasani. ...Show more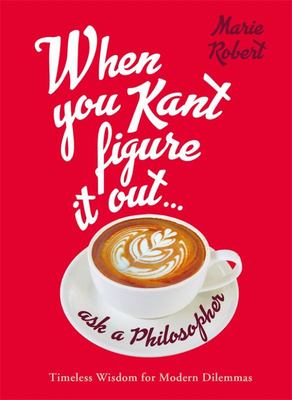 $26.99
AUD
Category: Philosophy | Reading Level: 4 Non Fiction
How can Kant comfort you when you get dumped via text message? How can Aristotle cure your hangover? How can Heidegger make you feel better when your dog dies? When You Kant Figure It Out, Ask a Philosopher explains how pearls of wisdom from the greatest Western philosophers can help us face and make li ght of some of the daily challenges of modern life. In twelve clever, accessible chapters, you'll get advice from Epicurus about how to disconnect from constant news alerts and social media updates, Nietzsche's take on getting in shape, John Stuart Mill's tips for handling bad birthday presents, and many other ancient pearls of wisdom to help you navigate life today. Hilarious, practical, and edifying, When You Kant Figure It Out, Ask a Philosopher brings the best thinkers of the past into the 21st Century to help us all make sense of a chaotic new world. ...Show more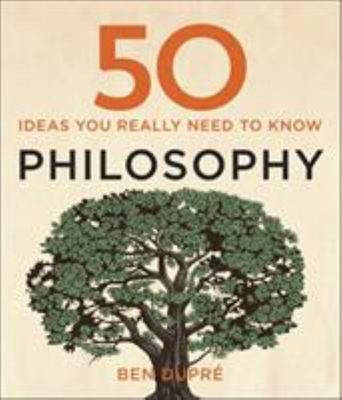 $24.99
AUD
Category: Philosophy | Series: 50 Ideas You Really Need to Know Series
Have you ever lain awake at night fretting over how we can be sure of the reality of the external world? Perhaps we are in fact disembodied brains, floating in vats at the whim of some deranged puppet-master? If so, you are not alone - and what's more, you are in exalted company. For this question and o thers like it have been the stuff of philosophical rumination for centuries, from Plato to Popper. In a series of accessible and engaging essays, 50 Philosophy Ideas You Really Need to Know introduces and explains the problems of knowledge, consciousness, identity, ethics, belief, justice and aesthetics that have troubled the minds of great thinkers for centuries, from the ancient Greeks to the present day. Contents include: The brain in a vat, Plato's cave, Cogito ergo sum, The mind-body problem, The boo/hurrah theory, Ends and means, The categorical imperative, Acts and omissions, The rights of animals, The gambler's fallacy, Paradigm shifts, Occam's razor, Positive and negative freedom, Theories of punishment and Just war. ...Show more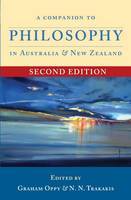 $70.00
AUD
Category: Philosophy
An updated and expanded edition which now includes Australian Aboriginal Philosophy, History and Philosophy of Science and The Oxbridge Connection.