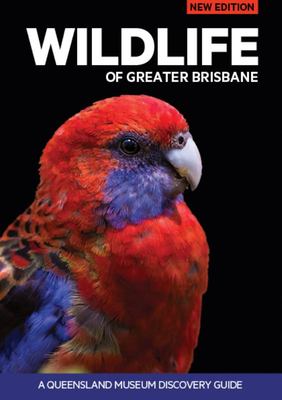 $34.95
AUD
Category: Natural History
The Greater Brisbane Region is one of Australia's richest natural environments, supporting a remarkable diversity of wildlife across a wide range of habitats. South-east Queensland is home to an astonishing variety of wild creatures -- large and small, seen and unseen, common and rare -- that share our backyards, parks, bushland and waterways. From biting ants to brilliantly coloured birds, sun-loving lizards and tiny marsupial mice, our native animals are impossible to avoid.Twenty-five years after it was first published, this third edition of one of Australia's most successful wildlife guides features full-colour photography and updated information on more than 1000 species, describing the animals most likely to be encountered by residents and naturalists alike. Wildlife of Greater Brisbane is an essential handbook for anyone who cares about our wildlife. ...Show more
$39.99
AUD
Category: Natural History
See the world. Then make it better. 'I am 93. I've had an extraordinary life. It's only now that I appreciate how extraordinary. As a young man, I felt I was out there in the wild, experiencing the untouched natural world - but it was an illusion. The tragedy of our time has been happening all around us , barely noticeable from day to day - the loss of our planet's wild places, its biodiversity. I have been witness to this decline. A Life on Our Planet is my witness statement, and my vision for the future. It is the story of how we came to make this, our greatest mistake - and how, if we act now, we can yet put it right. We have one final chance to create the perfect home for ourselves and restore the wonderful world we inherited.' All we need is the will do so.   ...Show more
$35.00
AUD
Category: Natural History | Reading Level: 4 Non Fiction
Dolphins and parrots call each other by their names. Fork tailed drongos mimic the calls of other animals to scare them away and then steal their dinner. In the songs of many species of birds, and in skin patterns of squid, we find grammatical structures . . . If you are lucky, you might meet an animal that wants to talk to you. If you are even luckier, you might meet an animal that takes the time and effort to get to know you. Such relationships can teach us not only about the animal in question, but also about language and about ourselves. From how prairie dogs describe intruders in detail -- including their size, shape, speed and the colour of their hair and T-shirts -- to how bats like to gossip, to the impressive greeting rituals of monogamous seabirds, Animal Languages is a fascinating and philosophical exploration of the ways animals communicate with each other, and with us. Researchers are discovering that animals have rich and complex languages with grammatical and structural rules that allow them to strategise, share advice, give warnings, show love and gossip amongst themselves. Animal Languages will reveal this surprising hidden social life and show you how to talk with the animals. ...Show more
$29.99
AUD
Category: Natural History
Australia and New Zealand are perfect places to whale watch. Diverse marine environments from tropical to subantarctic mean that numerous species of whales and dolphins are drawn to our waters, while a plethora of tour operators makes it easier than ever to spot these wonderful creatures in their natura l habitat. Whale Watching in Australian and New Zealand Waters is the definitive guide for holidaymakers, nature lovers and marine specialists. Completely revised and updated, this easy to follow book offers: #65533;e#65533; detailed descriptions of the ecology and behaviour of common whale and dolphin species, including their conservation status #65533;e#65533; a comprehensive guide to the best whale watching sites #65533;e#65533; identification notes, detailed colour illustrations and locator maps for each species #65533;e#65533; completely revised and up to date resources section Peter Gill has been involved in whale research since 1983. He has researched humpback and southern right whales, and is currently studying blue whales off ...Show more

100 Facts About Sharks
by David O'Doherty, Claudia O'Doherty & Mide Ahern
$12.99
AUD
$22.99
(43% off)
Category: Natural History
Leading sharkeologists David O'Doherty, Claudia O'Doherty and Mike Ahern bring you a hundred things you definitely didn't know about the oceans' most terrifying creatures. Would you ever have guessed, for example, that: the great white shark hates jazz music; a group of hammerhead sharks is called 'a to olbelt'; the reef shark can send intimidating telephone text messages with its mind; "Dancing With the Sharks" was Bulgarian TV's least successful ever television show; and, the word 'shark' actually looks quite like a shark. Your knowledge of sharks is about to get a hundred facts more knowledgeable. ...Show more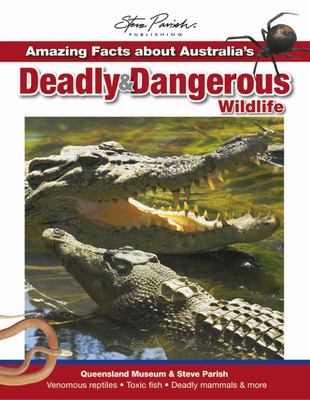 $14.95
AUD
Category: Natural History | Series: Amazing Facts about Australia Ser.
This book is packed full of information and you'll be amazed at how much you learn about Australia's deadly and dangerous animals by dipping into the remarkable facts presented. Our aim is to inspire in our readers a curiosity and thirst to know more about the deadly and dangerous animals that share our natural environment. Having a proper understanding of these animals, and the environments in which they live, is essential for avoiding harmful encounters, and also helps foster a respect for life. Many of the creatures in this book may seem insignificant, yet their collective existence has had a profound effect on the human race (and vice versa) - and will continue to do so for many years to come. With great enthusiasm I set out on another incredible adventure of learning and discovery in collaboration with the Queensland Museum, joining with their talented publication team to produce this book. I hope that you'll embark on our discovery of the world of Australia's deadly and dangerous creatures and be amazed by what you find. ...Show more
$29.99
AUD
Category: Natural History
In this stunning companion to Australian Birds, Matt Chun takes to the oceans to explore Australia's most fascinating sea creatures, from the great white shark to the tiny soldier crab.  Matt Chun's unique way of rendering our natural world will spark young readers' imaginations and evoke awe in all nat ure enthusiasts. ...Show more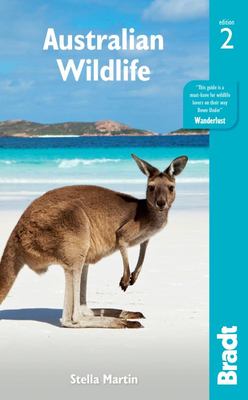 $39.99
AUD
Category: Natural History | Series: Bradt Travel Guides (Wildlife Guides) Ser.
A new, thoroughly updated second edition of Bradt's Australian Wildlife, covering habitats, mammals, birds, reptiles, amphibians, invertebrates, the marine environment and where to go. Wildlife writer Stella Martin combines the encyclopaedic knowledge of David Attenborough with the enthusiasm of the lat e Steve Irwin to offer a unique guide which, compared to others, is variously more portable and more detailed, has a broader scope, goes beyond identification notes and includes an in-depth guide to ecosystems. It also covers all regions of Australia.Background chapters explain how Australia's wildlife evolved in isolation and how the geology, soil and climate affect its natural history. There is also a close look at Australia's infamously dangerous creatures, avoiding the clich s and putting their threat into perspective: although most of the world's most venomous snakes are found in Australia, they are by no means the deadliest. Essential advice is offered for avoiding hazardous wildlife and there are also useful first aid tips. Up-to-date information on conservation is included, including fire and its role in the Australian ecology and the effect of exotic feral animals and weeds. And there are tips on how to find, enjoy and identify wildlife with a 'where to go' section featuring a state-by-state overview of key wildlife sites, with maps. With a focus on interesting information about the general biology and behaviour of the animals - with some detail about the most commonly seen species - and explaining how the different ecosystems 'work', this guide is for visitors who want to know more about what they see but don't have room for an entire library of reference books. It is a book to read in bed - and encourage you to be up at dawn. ...Show more
$44.99
AUD
Category: Natural History
Elephantine Boabs dot the Kimberley region of Western Australia; cattle rub against giant Bottle Trees and Ironbarks in Queensland, and Strangler Figs with 40-metre girths thrive in our northern rainforests. Snow Gums and Shining Gums eke out their lives on our icy mountain tops and prehistoric-looking Bunya Pines, which once looked down on the dinosaurs, grow in a few isolated places in Australia's north-east. Australia's Remarkable Treesexplores the extraordinary lives of fifty of Australia's oldest, largest and most unusual trees. Richly illustrated with more than 500 photographs, writer Richard Allen and photographer Kimbal Baker went to the far reaches of Australia; travelling more than 60 000 kilometres to photograph them and tell their stories. Australia's Remarkable Treesis not just a celebration of Australia's great trees. It also prompts us to look to the future to see what lies in store for them. It is a call to arms to preserve and protect our oldest and most magnificent living things, and the forests and wilderness in which they live. ...Show more