$29.95
AUD
Category: Personal Investing
Financial Autonomy, by Melbourne financial planning expert Paul Benson is about money. But, unlike most money books, it's not focused on making you the richest person in your street, or worse, the richest person in the cemetery. Instead, the focus of this book is on gaining choice. Have you ever listene d to a guest on a radio program or a speaker at an event talking about some amazing experience they've had? Perhaps it was travelling through Tibet in a beaten-up Land Rover, sailing around the world, jumping out of planes in a wing suit, or starting a business or charity of their own, driven by a magnitude 10 passion to make an impact.When you listened to these inspiring stories, did you ever wonder how they managed to organise their life so that it was possible? Do you wish you could organise your life to do what's important to you?Financial Autonomy is a book about money but it's equally about gaining choice. If you get the money side of your life right, you will have the choice to pursue maximum happiness in all the other aspects of your life.Personal finance expert Paul Benson believes there are three vehicles to create enough wealth to have the choices you desire are: (1) Investing in shares; (2) Investing in property; and (3) Working for yourself (starting a side hustle or small business).He explores these in detail, as well budgeting and saving - and as you'd expect, he gives readers a choice of strategies they can adopt to succeed in these areas. ...Show more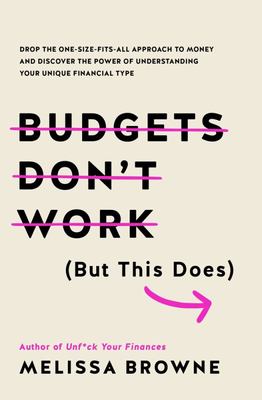 $29.99
AUD
Category: Personal Investing
In this breakthrough book you'll discover your Money Story, your Money Type and just as importantly you'll learn the habits, triggers and tricks that are right for you.
$29.99
AUD
Category: Personal Investing
The revised and updated edition of Australia's bestselling personal finance book. People are living longer, government budgets are stretched, and financial markets are increasingly challenging. With this perfect storm, it's never been more important to achieve financial independence and take ownership o f your future. Luckily, this book is here to help! Making Money Made Simple teaches you how a few simple disciplines can unburden you from a lifetime of financial stress, freeing you up to enjoy all that life has to offer. You will learn: ~ Simple steps to a lifetime of financial security ~ A foolproof plan to get out, and stay out, of debt ~ The guaranteed secret of wealth ~ How to negotiate the best deal when buying a house ~ How to save tens of thousands of dollars on your home loan ~ The blueprint to invest in shares safely and easily ~ How to protect your hard-earned wealth ~ Strategies to minimise tax ~ Proven methods to turbocharge your superannuation ~ How to identify and defeat (once and for all) your financial enemies and much, much more. With more than two million copies in circulation, Making Money Made Simple will do for you what it has done for countless others around the world. It is the quintessential personal finance guide for those who want to stop worrying about money and start living. ...Show more
$29.95
AUD
Category: Personal Investing
Do you want to build wealth and live on your own terms, starting today? What if you could quit the nine-to-five grind with stress-free property investment? Author Lloyd Edge has lived the dream himself, retiring from his teaching job at age 40 to live his dream, thanks to a lucrative real estate portf olio that he built from the ground up. Today, he's the top equity growth strategist in Australia. In Positively Geared, you'll learn his secrets, so you can start building wealth through smart property investment. Learn to work smarter in Australian property markets by: overcoming fear, debt and other obstacles to getting started creating an investment strategy that aligns with your lifestyle goals achieving a portfolio of rental properties that pays for itself creating equity for any property, without waiting for the market to rise learning how to negotiate, how to manage property and more Positively Geared is the Australian property investment guide for the 2020s--a must read for anyone who wants to make money today and fast-track long term financial plans     ...Show more
$12.99
AUD
Category: Personal Investing
Few would argue with the fact that, on many fronts, we are a world in crisis. And there are two sides to every crisis, be it a leadership crisis, an economic crisis, an education crisis or a moral crisis. The two side to crisis are danger and opportunity. Robert Kiyosaki's new book, Second Chance...for Your Money and Your Life, uses the lessons from the past and a brutal assessment of the present to prepare readers to see---and seize---the future. If readers can train their minds to see what their eyes cannot, in a world that is becoming increasingly more 'invisible' and moving at a high rate of speed, they can have a second chance at creating the life they've always wanted. The global problems we face cannot be solved by the same minds and people who created them and today's world demands the ability to see the future and prepare for what lies ahead...prepare for the opportunities as well as the challenges. Like it or not, we are all involved in the greatest evolutionary event in human history. The Industrial Age is over and the Information Age continues to accelerate. The visible agents of change have become invisible...and harder to see. And the future belongs to those who can train their minds, use the past to see the future, and take the steps to create the positive change they want to see in their lives. Second Chance is a guide to understanding how the past will shape the future and how you can use Information Age tools and insights to create a fresh start. This book is a guide to facing head-on the dangers of the crises around us--and steps and tips for seizing the opportunities they present. ...Show more
$29.99
AUD
Category: Personal Investing
The Barefoot Investor: The Only Money Guide You'll Ever Need is a phenomenon, sprinting through one million copies to become one of the best selling Australian books ever. Why is it so successful? It's simple, funny and practical. And it has changed people's lives. The eagerly anticipated follow-up, Th e Barefoot Investor for Families, sticks to the same script. It's aimed fairly and squarely at parents, grandparents, and basically anyone who read that book and said: 'Why the hell wasn't I taught this years ago?' Scott lays out ten money milestones kids need to have nailed before they leave home, and it's all structured around one family 'money meal' each week (so roughly 20 minutes). If you follow the roadmap, with tailor-made lessons for each age group, your kids will know how to do things like: Learn the life-changing value of hard work Set up a fee-free bank account (or jam jars!) Go on a Treasure Hunt around the house, and sell some of their 'stuff' second-hand Save your parents $100 on household bills Even ... Learn to cook at least two low-cost, delicious, nutritious meals from scratch. Scott's mission is to make sure your kids are financially strong so they never, ever get sucked into the traps that middle-aged bankers have devised to rob them of their money and their confidence. There are only ten things every kid needs to know about money, and you can teach them over dinner, once a week. It's that simple. Start now - it's never too early or too late. ...Show more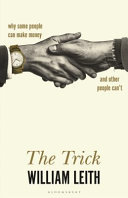 $29.99
AUD
Category: Personal Investing
Some people can make money. Other people can't. It's a thought that makes William Leith wake up in cold sweats. He doesn't know why it makes him feel anxious. After all, money isn't real. We created it. Humans did. It's our masterpiece. But the desire for it is killing us. It is this dilemma that sets W illiam Leith off on an adventure into the bizarre, morally dubious yet highly desirable world of the mega-rich. He spends a day with the real-life Wolf of Wall Street who, not content with his hundreds of millions, devised a fraud so he could make hundreds of millions more. He visits a Baroque mansion where a Russian half-billionaire lives alone with his butler. He tours the estate of Felix Dennis, the maverick tycoon who commissioned an avenue of statues to tell the story of his life. He flies to private islands on private jets, meets private men in private clubs, experiencing the dizzy highs of a life without limits o but all it does is give him crippling anxiety. Throughout it all he asks himself- what makes these people wealthy? And how come I'm not? ...Show more
$14.99
AUD
Category: Personal Investing
Best-selling self-help book Think and Grow Rich reveals the secrets that can bring you fortune.
$29.95
AUD
Category: Personal Investing
** Fully reviewed and updated for the 2018-2019 financial year** This is the only money guide you'll ever need That's a bold claim, given there are already thousands of finance books on the shelves. So what makes this one different? Well, you won't be overwhelmed with a bunch of 'tips' ... or a strict b udget (that you won't follow). You'll get a step-by-step formula: open this account, then do this; call this person, and say this; invest money here, and not there. All with a glass of wine in your hand. This book will show you how to create an entire financial plan that is so simple you can sketch it on the back of a serviette ... and you'll be able to manage your money in 10 minutes a week. You'll also get the skinny on: Saving up a six-figure house deposit in 20 months Doubling your income using the 'Trapeze Strategy' Saving $78,173 on your mortgage and wiping out 7 years of payments Finding a financial advisor who won't rip you off Handing your kids (or grandkids) a $140,000 cheque on their 21st birthday Why you don't need $1 million to retire ... with the 'Donald Bradman Retirement Strategy' Sound too good to be true? It's not. This book is full of stories from everyday Aussies -- single people, young families, empty nesters, retirees -- who have applied the simple steps in this book and achieved amazing, life-changing results. And you're next.       ...Show more
$19.99
AUD
Category: Personal Investing
Kill Bills! is the bible for saving thousands of dollars on your major household bills. From power bills to telco, mortgage, insurance, credit cards, petrol and groceries, it describes the 9 Insider Tricks You'll Need to Win the War on Household Bills.  You'll start saving straightaway. As the resident money-saving guru at One Big Switch, Joel Gibson has done the hard yards over 7 years, tracking down the best inside info and the simplest money-saving strategies so you don't have to. If you're in a hurry, there's an easy-to-follow guide to saving over $1000 in an afternoon. Need a crash course on the insider tricks of the energy or insurance industries? Kill Bills! will help you take the power - and the dollars - back with an in-depth chapter on 9 of the major household bills. If you want to become a fully-fledged money-saving expert, read this book from cover to cover and it will arm you with everything you need the next time that big power bill or insurance renewal lands on your doorstep.   ...Show more
$29.99
AUD
Category: Personal Investing
Kochie has spent years writing about money and talking to Australians from all walks of life about pretty much everything.He knows how we think. He knows that most of us worry about sorting our finances, but few of us do it well, if at all. He knows that we avoid the task for many reasons, but not least because we can't get the right advice; it is either unnecessarily complex, unrealistically simplistic or just not pertinent to our particular time of life. So David Koch has written a book that is not too hard, not too easy and tailored for the group that needs it most: high expense families on average incomes.Kochie shows listeners how to: Earn more; Cut expenses; Invest wisely; Make the most of tax benefits; Take control when dealing with the bank/super fund/insurance company; Sort the purchase of the family home or investment property, and; Create a system that will allow the average punter to nail their life admin in under 10 minutes a day. Best of all Kochie shows us how the right amount and type of money management will help better fund the things we love doing and allow us to better enjoy stress-free relationships with those we love. ...Show more
$32.99
AUD
Category: Personal Investing
We never get an instruction manual about how money works. Most of what we learn about money comes from advertising or from other people who know as little as we do. No wonder we make such basic mistakes. No wonder we feel disempowered and scared. No wonder so many of us just decide to stick our heads in the damn sand and never deal with it. In Manage Your Money Like a F*cking Grown Up, Sam Beckbessinger tells it to you straight: how to take control of your money to take control of your life. In this clear and engaging basic guide to managing your finances, you will learn: - How to trick your dumb brain into saving more, without giving up fun - How to make a bona fide grownup budget - Why you need to forget what you've learned about credit - How to negotiate a raise - Why buying a house (probably) won't make you rich - The one super-simple investment you need With heplful exercises, informative illustrations (also: kittens) and straightforward advice, this book doesn't shy away from the psychology of money, and is empowering, humorous and helpful. The book you wish you'd had at 25, but is never too late to read. ...Show more