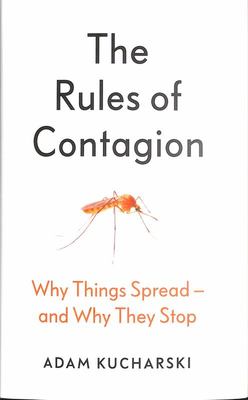 $29.99
AUD
Category: Science | Series: Wellcome Collection
The new science of contagion, and the surprising ways it shapes our lives and behaviour.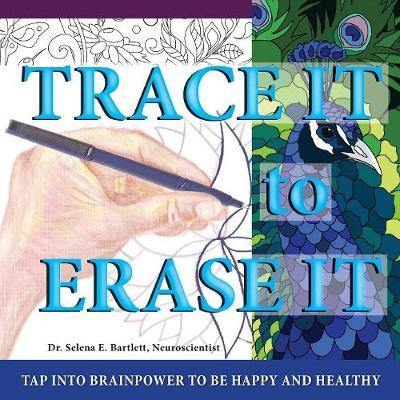 $14.95
AUD
Category: Brain Science
Description currently unavailable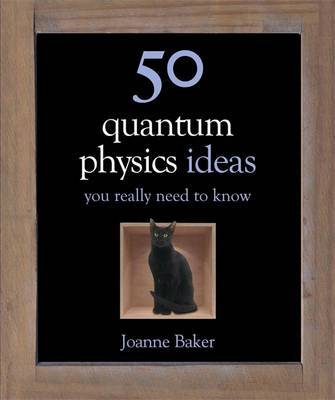 $24.99
AUD
Category: Physics | Series: 50 Ideas You Really Need to Know Series
Following on from the highly successful 50 Physics Ideas You Really Need to Know, author Joanne Baker consolidates the foundation concepts of physics and moves on to present clear explanations of the most cutting-edge area of science: quantum physics. With 50 concise chapters covering complex theories a nd their advanced applications - from string theory to black holes, and quarks to quantum computing - alongside informative two-colour illustrations, this book presents key ideas in straightforward, bite-sized chunks. Ideal for the layperson, this book will challenge the way you understand the world. The ideas explored include: Theory of relativity Schrodinger's cat; Nuclear forces: fission and fusion; Antimatter; Superconductivity. ...Show more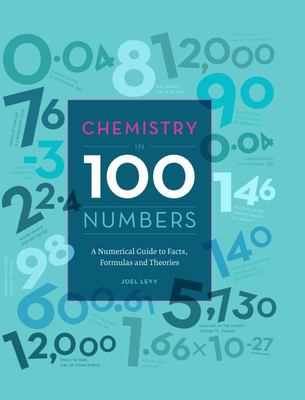 $14.99
AUD
Category: Science
Mathematics is the language of science, and numbers are at the heart of all chemical sciences-understand the numbers, and you'll have a better understanding of the science. Chemistry in 100 Numbers explores the most important and interesting numbers in chemistry, starting with the lowest number (-92.4, which is the 'negative' enthalpy of the Haber process measured in kilojoules and moles) and working in numerical order up to the very largest (6.0221367 x 1023, which is Avogadro's number of particles in exactly 12 grams of carbon-12). ...Show more
$27.99
AUD
Category: Science
This text is an accessible reference and identification guide to all gemstones and minerals found in Australia. The book introduces the reader to the chemical and crystal systems of the stones, before providing detailed descriptions of each stone including composition, structure and distribution.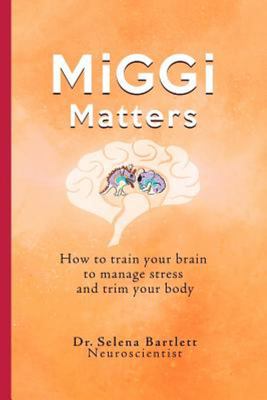 $22.95
AUD
Category: Brain Science
Get to know your brain to manage stress and trim the body. "Like most people, I was not dealing well with the low levels of continuous stress in my life. Stress had me turning to comfort foods, which tend to be high in fat and sugar, and sometimes to alcohol. It was stress-induced overeating and under- exercising that was wreaking havoc on my body. And my brain was driving it all." This book is not about dieting, as we know, diets may make us fatter and more stressed. Because it is not about WILLPOWER. It is about BRAINPOWER. When neuroscientist Dr Selena Bartlett had this light-bulb moment, she was doing research on alcohol and sugar addiction at the University of California San Francisco. She sat at her desk for hours each day, ate poorly, rarely exercised, and unthinkingly reached for candy and cookies far too often. Then her lab discovered that sugar has exactly the same effect on the brain as alcohol and nicotine--one of the most addictive substances in the world. Then with breakthroughs in brain-imaging technology and neuroplasticity, that is our ability to see how the synapses inbrains fired differently during exercise and over-eating. Selena realized that if your brain can changed by unhealthy habits, so to can you change the brain to get healthy habits. This book is the result of research from her own lab and from the labs of many scientists and her own hard work at recognizing her bad habits, managing stress, losing weight and keeping it off, and exercising each day. In clear, accessible prose, she explains how the more primitive parts of the brain can overwhelm the rational part--what Selena calls having a MiGGi (for the emotional part of the brain) moment. She shows you how to become aware of those moments and how to respond instead of react to them. She tells you how to manage your stress through better eating and through movement--the why as well as the what to do. Selena Bartlett, Ph.D., is a group leader in neuroscience and obesity and a Professor at the Queensland University of Technology. Dr Bartlett has delivered many lectures, seminars, and workshops on the stress and its effects on the brain. She has written more than eighty scientific papers in neuroscience and therapeutics. This book aims to help people understand the brain's plasticity and how you can apply practical neuroscience tools to manage stress and trim the body. ...Show more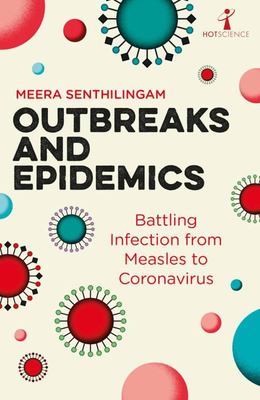 $19.99
AUD
Category: Science | Series: Hot Science Ser.
The latest title in Icon's Hot Science series, exploring the cutting edge of science and technology. For centuries mankind has waged war against the infections that, left untreated, would have the power to wipe out communities, or even entire populations. Yet for all our advanced scientific knowledge, only one human disease - smallpox - has ever been eradicated globally. In recent years, outbreaks of Ebola and Zika have provided vivid examples of how difficult it is to contain an infection once it strikes, and the panic that a rapidly spreading epidemic can ignite. But while we chase the diseases we are already aware of, new ones are constantly emerging, initiating a new race to identify them. At the same time, antimicrobial resistance is harnessing infections that we once knew how to control, enabling them to thrive once more. Meera Senthilingam presents a timely look at humanity's ongoing battle against infection, examining the successes and failures of the past, along with how we are confronting the challenges of today, and our chances of eradicating disease in the future. ...Show more
$31.95
AUD
Category: Brain Science
Description currently unavailable
$34.99
AUD
Category: Mathematics | Reading Level: 4 Non Fiction
Australia's funniest mathematician returns in 2019 with more rollicking romps through the world of science, technology, numbers and all things nerdy. This terrific new fully illustrated title follows on from Adam's bestselling Big Book of Numbers (2014); World of Numbers (2015), Time Machine (2016), The Number Games (2017), and Top 100 (2018), and is packed full of fascinating facts, tantalising trivia, brainbusting number puzzles, and much much more. Praise for Adam Spencer's Big Book of Numbers:  'If you find this book boring, you should be in a clinic!' John Cleese 'Funny yet with hidden depths, like its author. A brilliant introduction to the world of numbers.' Brian Cox 'Even the page numbers will start to look fascinating once you've read this book!' Amanda Keller 'Every bright young mind in Australia should read Adam Spencer's Big Book of Numbers - and we oldies would benefit, too.' Peter FitzSimons ...Show more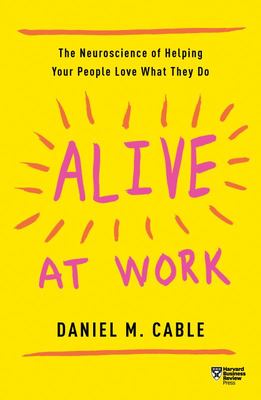 $27.99
AUD
Category: Brain Science
Poll after poll has confirmed that an astonishing number of workers are disengaged from their work. Why is this happening? And how can we fix the problem? In this bold, enlightening book, social psychologist and professor Daniel M. Cable takes leaders into the minds of workers and reveals the surprisin g secret to restoring their zest for work. Disengagement isn't a motivational problem, it's a biological one. Humans aren't built for routine and repetition. We're designed to crave exploration, experimentation, and learning--in fact, there's a part of our brains, which scientists have coined "the seeking system," that rewards us for taking part in these activities. But the way organizations are run prevents many of us from following our innate impulses. As a result, we shut down. Things need to change. More than ever before, employee creativity and engagement are needed to win. Fortunately, it won't take an extensive overhaul of your organizational culture to get started. With small nudges, you can personally help people reach their fullest potential. Alive at Work reveals: How to encourage people to bring their best selves to work and use their greatest strengths to help your organization flourish How to build creative environments that motivate people to share ideas, work smarter, and embrace change How to enhance people's connection to their work and your customers How to create personalized experiences that help people feel a deeper sense of purpose Filled with fascinating stories from the author's extensive research, Alive at Work is the inspirational guide that you need to tap into the passion, creativity, and purpose fizzing beneath the surface of every person who falls under your leadership. ...Show more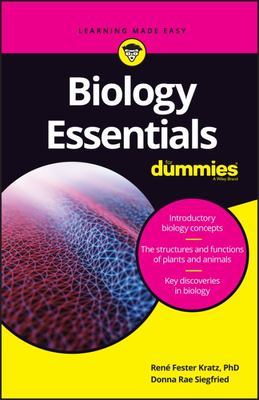 $15.95
AUD
Category: Science
Biology Essentials For Dummies (9781119589587) was previously published as Biology Essentials For Dummies (9781118072677). While this version features a new Dummies cover and design, the content is the same as the prior release and should not be considered a new or updated product. Just the core concep ts you need to score high in your biology course Biology Essentials For Dummies focuses on just the core concepts you need to succeed in an introductory biology course. From identifying the structures and functions of plants and animals to grasping the crucial discoveries in evolutionary, reproductive, and ecological biology, this easy-to-follow guide lets you skip the suffering and score high at exam time. Get down to basics -- master the fundamentals, from understanding what biologists study to how living things are classified The chemistry of life -- find out what you need to know about atoms, elements, molecules, compounds, acids, bases, and more Conquer and divide -- discover the ins and outs of asexual and sexual reproduction, including cell division and DNA replication Jump into the gene pool -- grasp how proteins make traits happen, and easily understand DNA transcription, RNA processing, translation, and gene regulation. ...Show more